ESPN marking the big 4-0 with special logo in bottom line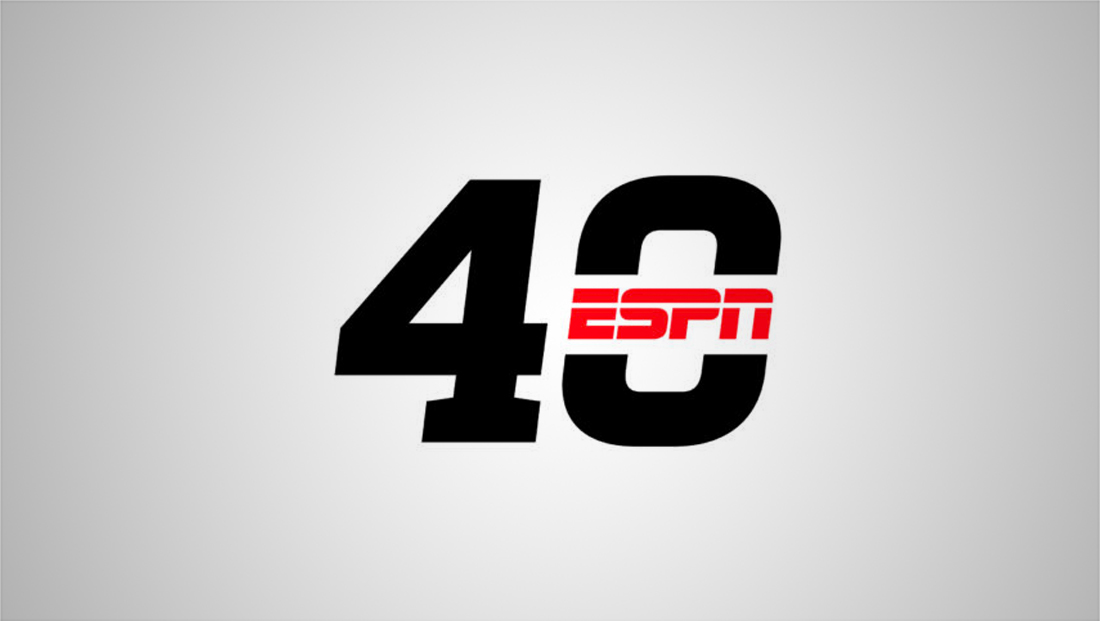 ESPN is marking its 40th anniversary with a commemorative logo.
The sports network signed on Sept. 7, 1979 and the network is planning a near weeklong celebration starting Sept. 3, 2019, right after Labor Day.
'E:60' promo for special about the legendary 'Lost Game' https://t.co/wZqWkKi97r #TVNews #BroadcastNews

— TVNewsMix (@TVNewsMix) August 28, 2019
For the occasion, ESPN has designed a bold "ESPN40" logo that includes its iconic logo straddling the left and ride sides of the zero.
The "40" is stylized using thick strokes with both numerals sitting at slight angle that matches that of the primary logo.
Meanwhile, the curves on the zero match the ones found on the "N" in the ESPN logo — while the use of a bold slab serif at the base of the "4" appears to be a nod to letterman-style typography that is used frequently in the world of sports.
ESPN is celebrating 40 years with a slate of special programming https://t.co/HUNBv92aSP #TVNews #BroadcastNews

— TVNewsMix (@TVNewsMix) August 28, 2019
At 8 a.m. Sept. 6, the bug in its "bottom line" ticker-style graphic will switch to a 40th anniversary version for the next 40 hours — ending at, as ESPN puts it, "midnight on Sept. 7" — but, for clarification, that's more precisely shortly after 11:59:59 p.m. in the final moments of Sept. 7.
That logo will be used on ESPN, ESPN2, ESPNU and ESPNews.
The ESPN40 logo will take over the @ESPN avatars on Facebook, Twitter and Instagram throughout Sept. 7.
ESPN is also planning special programming across its networks and platforms.