Did you know? NBC's PSA campaign is 30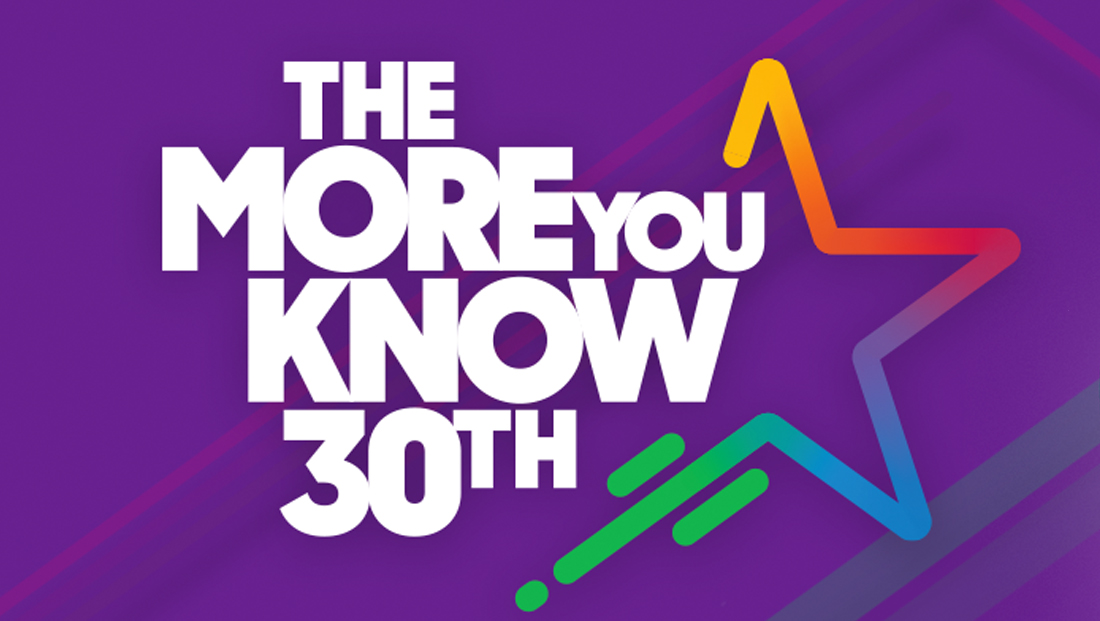 NBC's iconic public service announcement campaign "The More You Know" is celebrating 30 years of sending a star across viewers' screens.
Former "NBC Nightly News" anchor Tom Brokaw appeared in the original installment of the campaign back in September 1989 — and since then NBC stars and personalities of all types have appeared in a variety of segments on a myriad of subjects.
Previously, NBC aired similar PSAs under the name "One to Grown On."
The campaign is hallmarked by short, brief messages delivered by an NBC (or later, NBCUniversal) star or news personality, followed by the series' logo.
It's worth mentioning that "The More You Know" is also the name of NBC's Saturday morning E/I children's programming block that is produced by Litton Entertainment, a division of Hearst. It was previously known as NBC Kids.
Although the two share a name and some of the same overall goals, the programming block with the name did not debut until 2016, so it's nowhere near celebrating its 30th anniversary.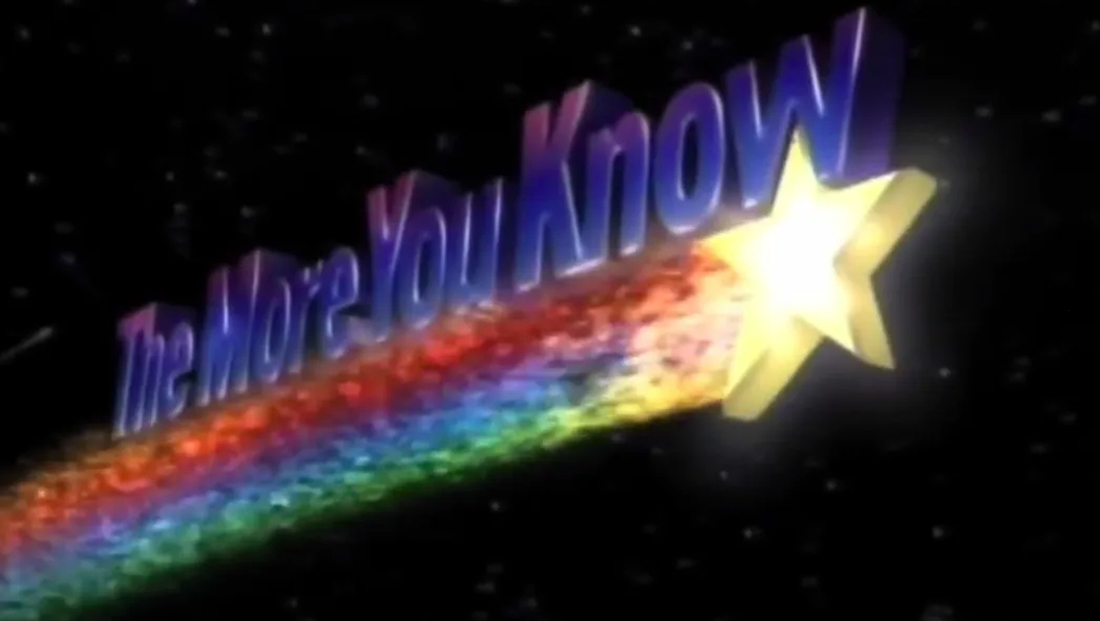 The original, and perhaps most famous logo in the PSAs was a shooting star with a rainbow trail and purple letters above along with the familiar musical signature that matches the words "the more you know."
There's been multiple variations and tweaks made to the animation and sound over the years, including this more "upbeat" version:
Of course, the campaign has also grown so popular that it's been parodied on numerous shows, including "Family Guy" and "Will & Grace."
That familiar rainbow shooting star animation was also eventually retired.
For its 30th anniversary, the network redesigned the logo again with a bold redesign with condensed lettering and a gradient, multicolored star icon with "trails" of light.
The style of the live action portion of the segments has changed over the years as well — sometimes they were shot in industrial warehouse like environments, against generic photographer backgrounds or even on the set of shows.
The network has used colorful "video wall" panels behind stars as well as brightly lit wall panels.
For the 30th anniversary, the look went a bit more retro — with most segments shot in front of a muted backdrop and a marquee light star and an old fashioned studio light behind talent.
Over the years, the musical signature still remains, though it's more subtle that it was — and the logo doesn't typically stay on screen as long either.
Meanwhile, CBS offers a similar effort under the banner "CBS Cares," though it's never quite gained the iconic status of NBC's.
The latest in design, production and engineering
Subscribe to NewscastStudio for the latest delivered straight to your inbox.