ESPN updates 'Monday Night Football' score bar mid-game after backlash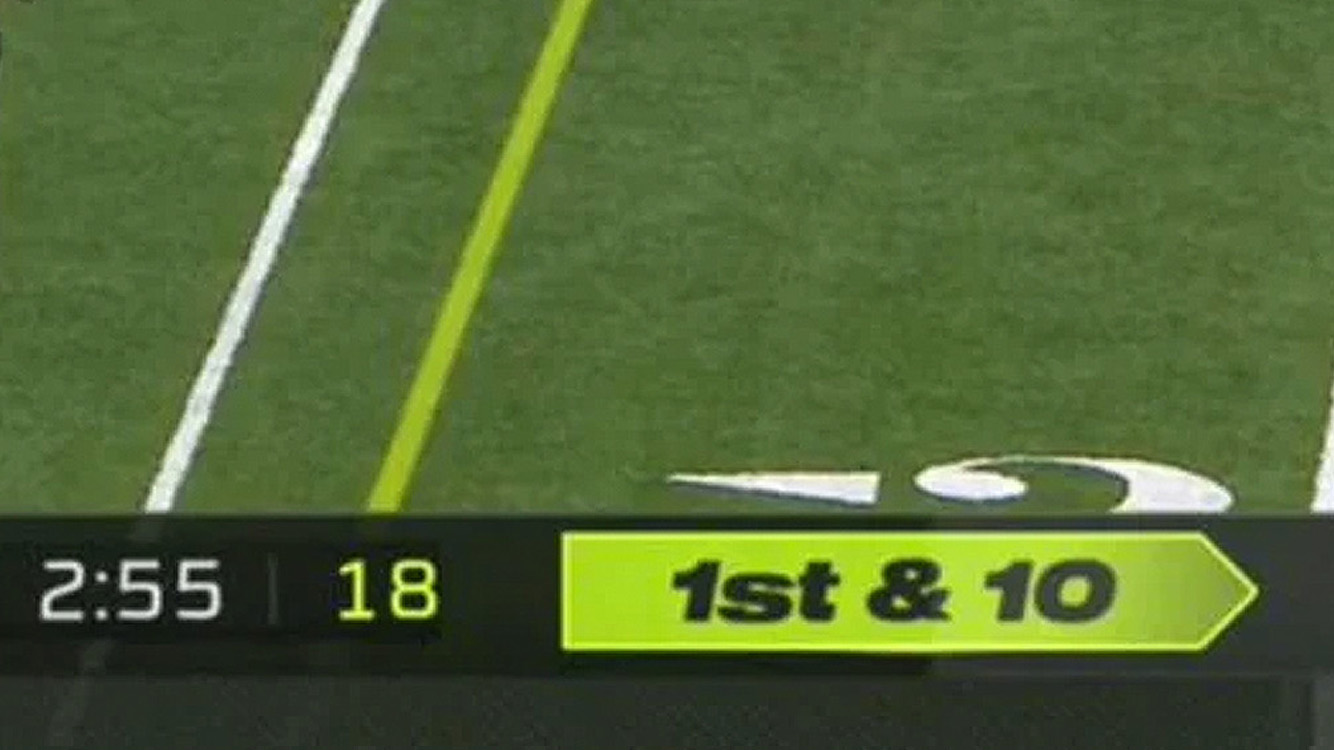 ESPN's "Monday Night Football" coverage returned for the season this week with a new broadcast design package that mixes dark colors with textures like liquid chrome and analog scan effects.
The look is accented by a bold green color dubbed "venom" which is a step away from the coverage's previous red hues.
Monday's game between the New Orleans Saints and Houston Texans, however, saw fan backlash on social media about the new color, particularly in the down-and-distance marker that appears inside the score bar.
Before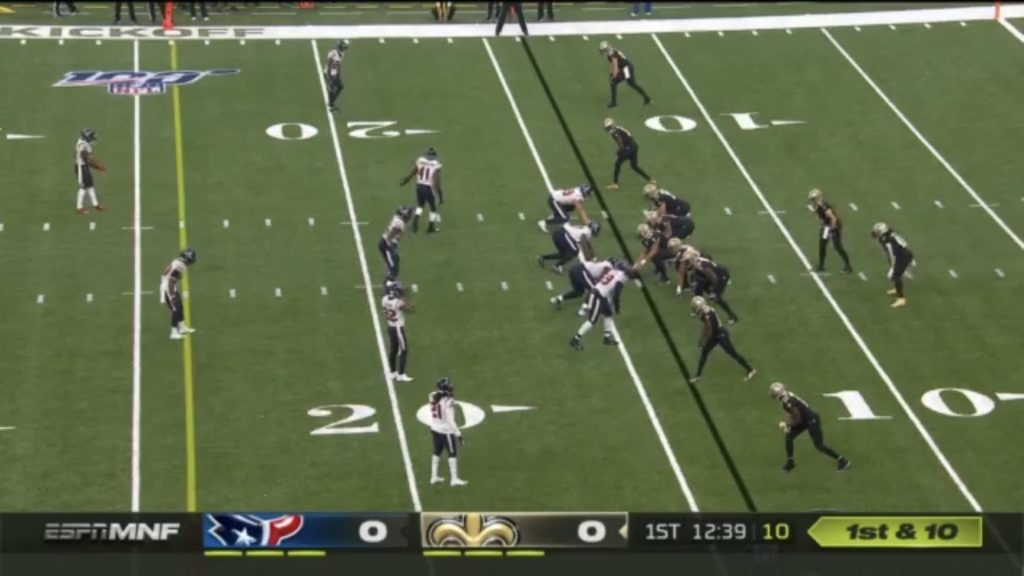 After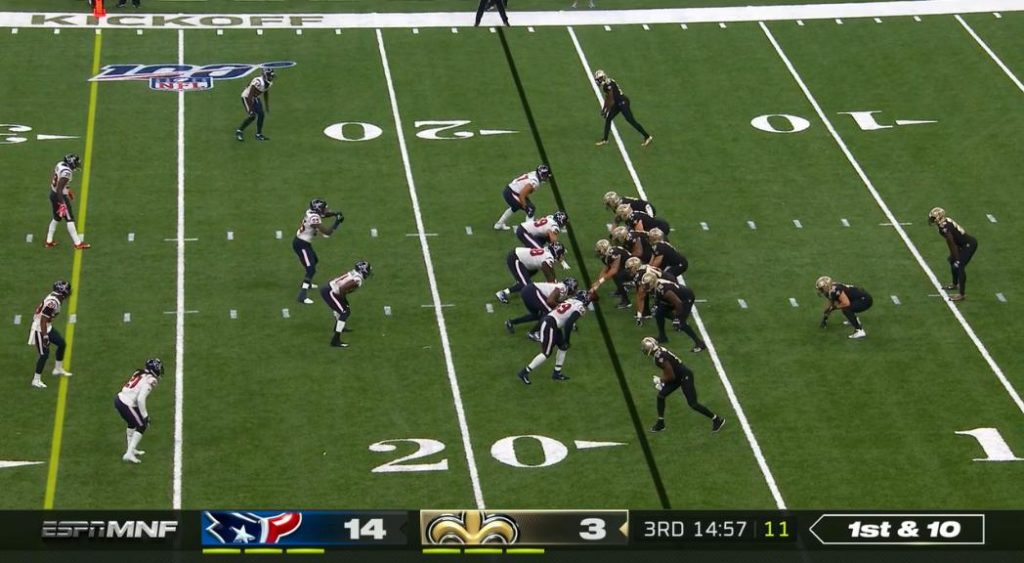 Viewers noted the color appeared too similar to the yellow shade used to indicate an official's penalty flag, prompting ESPN to update the graphic before the game's second half.
"Our ESPN production team is aware of the feedback on the #MNF down and distance graphic. We have called an audible and adjusted for the 2nd half of #HOUvsNO and for the #DENvsOAK game to follow," tweeted Bill Hofheimer of ESPN's PR department mid-game.
After the change, the down-and-distance marker was simplified to a black and white box with thick lettering.
In light of tonight's controversy, here's a thread of every Monday Night Football score box since ABC/ESPN introduced it in 2002 (prior to this they did not have a permanent on-screen score or time remaining.) This is 2002, 2003, 2004, 2005 pic.twitter.com/V4tXgaV7fS

— Timothy Burke (@bubbaprog) September 10, 2019