Fox uses unique video wall with angled 'doors' as backdrop for Emmys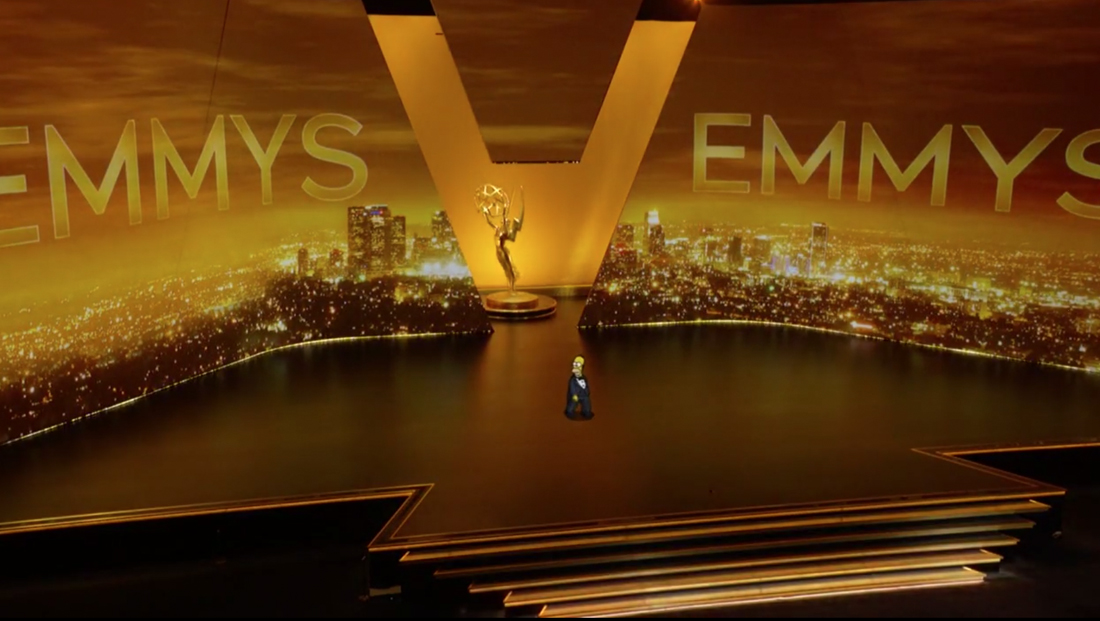 Old fashioned bunny ears? Iron Man's mask? A nod to "X" in the "Fox" logo? All (or none) of the above?
The stage design for Fox's telecast of the 71st Primetime Emmy Awards used a massive curved LED screen with multiple unique wedge shaped "door" segments that could raise and lower to allow for presenter entrances and layered looks.
When in lower positions — or just starting to be opened — the wedge looked a bit like the classic TV antenna that used to be commonplace, but the strong angles also drew similarities to a face mask, an alien or even an insect. It also had some interesting similarities to the "X" in the Fox name.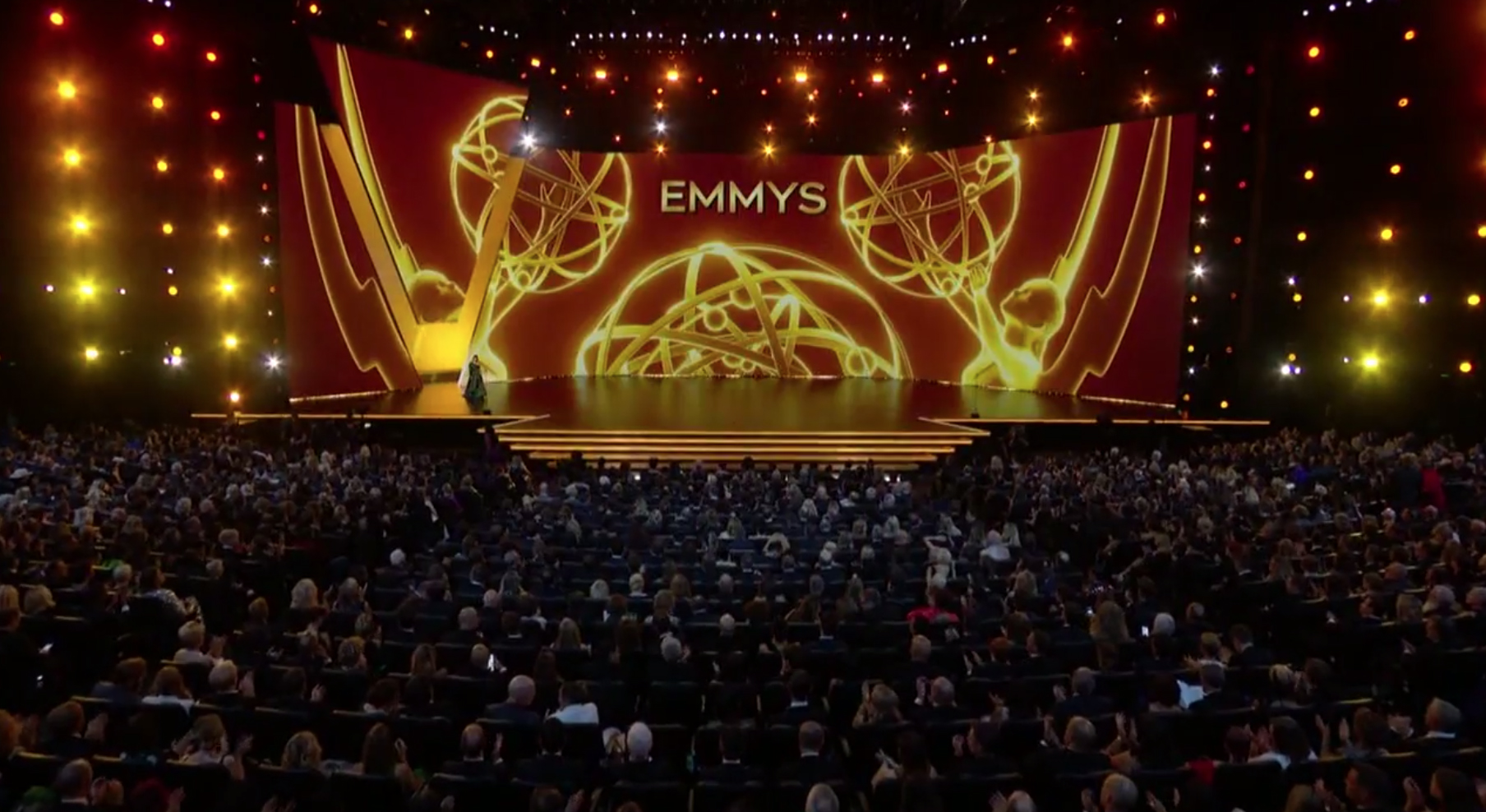 In addition, many of the graphics fed to the wall made use stylized iterations of the Emmy Statuette — including the criss cross of lines in the globe the figure holds which, along with the "wings" and outstretched hands, appeared to mirror the angles of the wedges as well.
The large stage, built inside the Microsoft Theater and Los Angeles, also featured bright lights pointing outward from the stage as well a smooth cyc behind the video wall "doors" that could be lit in a variety of colors.
Oversized version of the Emmy statue could also be placed behind the openings.
The trio of not-quite-triangle segments could be raised and lowered in any combination, creating multiple openings.
Last year's Emmys stage, as you may recall, featured pivoting panels that were coordinated with front projection technology.
Without an official host (at least after an "augmented reality" version of Homer Simpson got smashed by a cartoon piano) — the Emmys instead relied on sideline commentary from Thomas Lennon along with a female announcer.
The telecast also briefly used Anthony Anderson trying to "save" the Emmys and "finding" the first presenter, Bryan Cranston, and pushing him on stage, giving viewers a glimpse behind the stage background and its "doors."
To transition to the reality TV category, the telecast showed a behind the scenes shot purportedly from the control booth.
To introduced drama, meanwhile, "How to Get Away with Murder" star Viola Davis presented a short "walk and talk" style segment with a flurry of activity behind her depicting the creative process and production of a TV drama.
While human actors and props and hard scenery accented the story, much of it was also accomplished thanks to the video wall and lighting cues — including the dramatic "green screen" ending that was perfectly timed to fade in when Davis said the word "transformed."
To introduce the variety portion of the show, meanwhile, an elaborate musical number was used while the openings formed V shapes that mirrored the large "variety" headline on the screens.
The latest in design, production and engineering
Subscribe to NewscastStudio for the latest delivered straight to your inbox.