'Dateline' billing itself as 'the true crime original'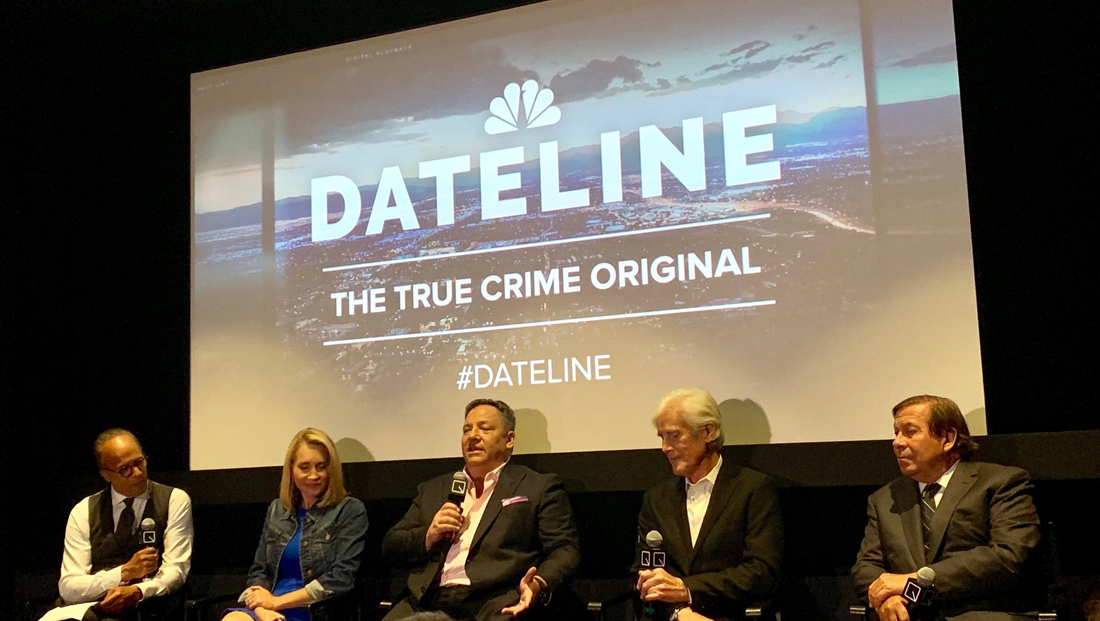 NBC News is marketing its venerable newsmagazine show "Dateline" as "The True Crime Original."
Love it when the band gets together. #Dateline pic.twitter.com/QB2TIdukKt

— liz cole (@elizcole) September 26, 2019
The tagline and an updated look were rolled out at a press event Sept. 25, 2019.
Officially known as "Dateline NBC," the show first debuted back in 1992 and quickly came into the national spotlight after it was revealed producers had aired rigged footage of a truck exploding.
Over the years, the show has focused on a variety of topics, often leaning more toward more sensational subjects, though.
However, the show has begun to hone in on true crime series over the past several seasons.
As part of that focus, the network has also used the "Don't Watch Alone" tagline — a nod to the often eerie nature of its storytelling.
"Dateline" once aired nearly every night of the week on NBC, with each edition branded as "Dateline (Day of the Week)," but has since been reduced less time on the schedule.
Though the show typically anchors the Friday schedule, extended and other editions often air in place of canceled programs, when news warrants it or during program hiatuses.
"NBC Nightly News" anchor Lester Holt has also hosted "Dateline" 2011.