'CBS This Morning' brings in remote anchor differently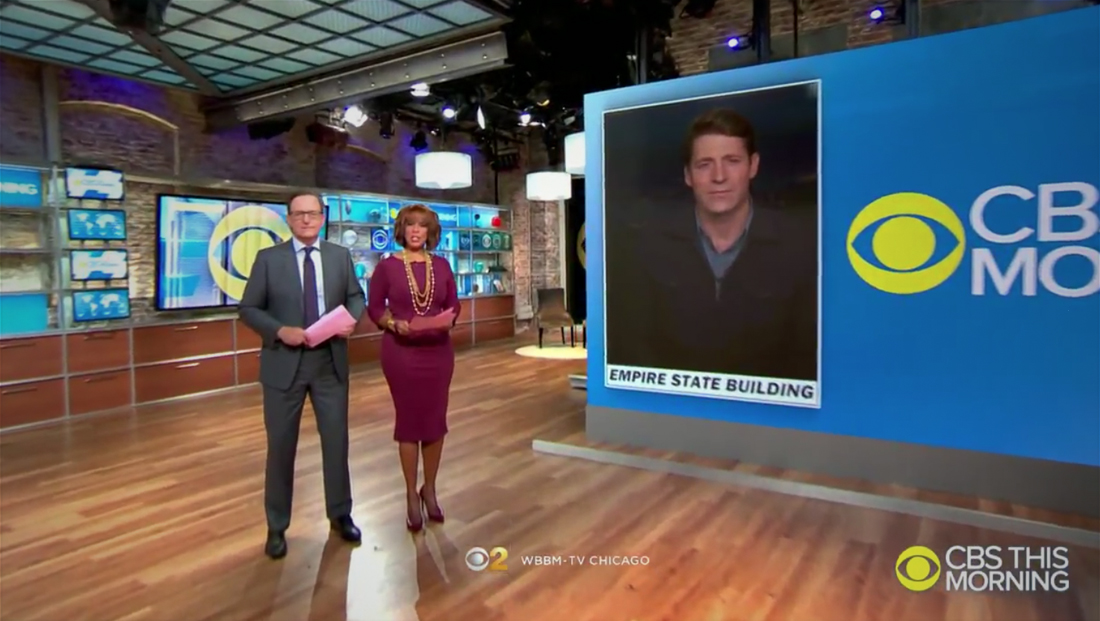 After some updates to Studio 57 last month, "CBS This Morning," found a different way to make remote anchors appear to be "part of the table."
Previously, the studio featured four flatscreen panels mounted on the metallic toned pillars surrounding the anchor desk, which were often used to show the image of an anchor who was reporting from the field.
The effect was sometimes a bit odd — it could look, at first glance, like an oversized version of whatever anchor was in the field was sort of floating next to the in-studio anchors.
The monitors could also be used for remote field reports and interviews in a similar way.
However, during the September set update, two of these monitors were removed from the side of the studio with the studio's seamless video wall.
In May, when the show switched Anthony Mason and Tony Dokoupil into the anchor chairs alongside Gayle King, the show began using the seamless video wall differently — including for its opening shot before the teases and "EyeOpener" segment.
On Friday, Oct. 11, Dokoupil was dispatched to the top of the Empire State Building, but "appeared" on the video wall in two ways — one camera right to King and Mason who stood next to the wall, as they typically do, at the top of the show.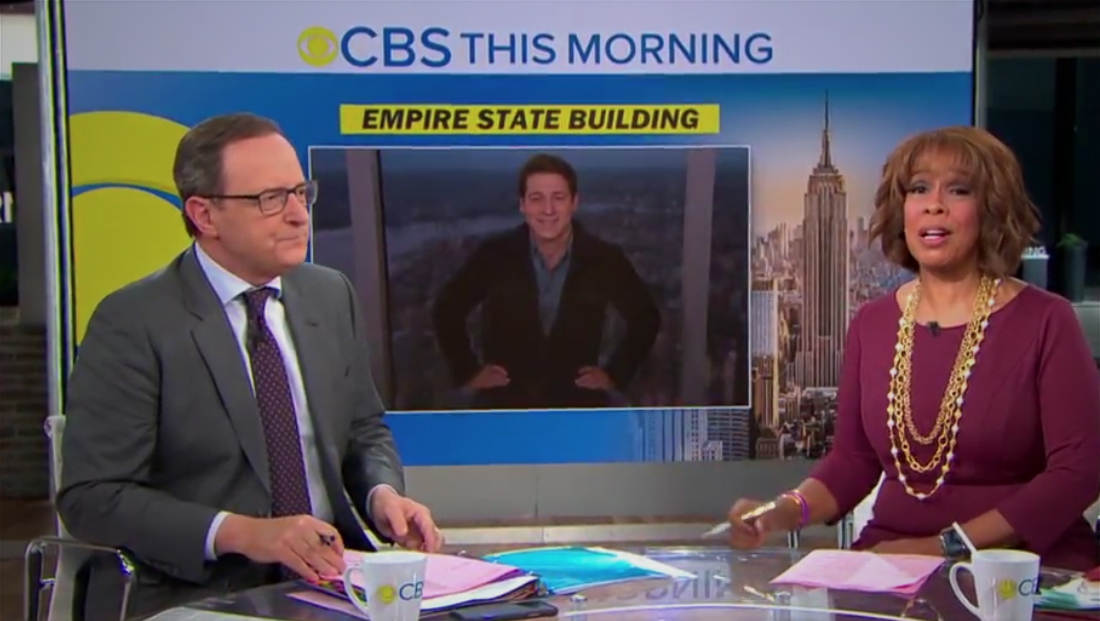 After "EyeOpener" ended, the show switched back to the anchor desk, again like it normally does, with Mason and King sitting in front of either side of the video wall — with Dokoupil's live feed on the video wall between the pair.
Both of these shots, thanks to the way the graphics were designed, had less of that "floating" appearance and also managed to emphasize the point he was joining the show remotely for a special purpose.
The design also included a prominent label with Dokoupil's location.
The latest in design, production and engineering
Subscribe to NewscastStudio for the latest delivered straight to your inbox.