BBC's 'Beyond 100 Days' adds a zero to title card to mark Trump's 1,000th day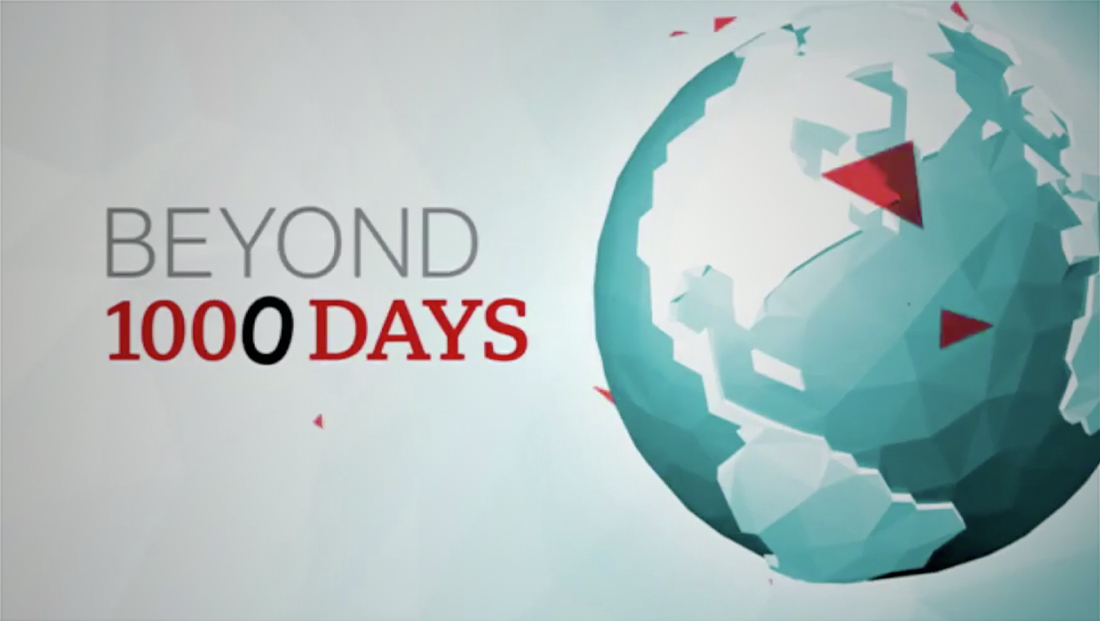 Donald Trump hit 1,000 days in the White House Wednesday, Oct. 17, 2019 — and a BBC News program named after the 100 day milestone gave a nod to that in that day's open.
The show was originally titled "100 Days" and then, for one day," had its open switched to read "Trump's 99th Day."
It was then known as "100 Days+" before finally settling on "Beyond 100 Days."
However, to mark the 1,000th day, the Oct. 17 edition opened with the standard "Beyond 100 Days" title, but had an extra black zero added after the two already on screen.
In light of #Beyond1000Days, here is a throwback to #Beyond100Days, in all of its incarnations. pic.twitter.com/QEDSfxzID4

— #Beyond1000Days (@Beyond100Days) October 16, 2019
Over the broadcasts covering the last 1,000 calendar days, the British show's look has remained similar, according to a series of screen captures posted by an unofficial "fan" account of the show.
The designs have included a geometric globe appearing on screen, though the sphere moved from the bottom of the screen to the right side as time went on.
The typography was also updated with BBC Reith, the network's custom font it commissioned in 2017 and started using more extensively after a networkwide redesign debuted in July 2019.
Triangular "flying" elements, somewhat reminiscent of paper airplanes in the network's trademark red, have also bend a part of the look since the start, perhaps suggestive of the constant bursts of information coming out of the White House or whatever golf club Trump is in or his penchant for firing off tweets.
"Beyond 100 Days" will keep its current name.
U.S. political analysts often consider 100 days a key indicator in how the new White House begins shaping its four year administration.
In America, Fox had a show titled "The First 100 Days" hosted by Martha MacCallum, which was renamed after those 100 days wrapped up to "The Story with Martha MacCallum," and now includes more on generic topics as well as updated coming from the White House.