'CBS This Morning' borrows sports studio for mental health special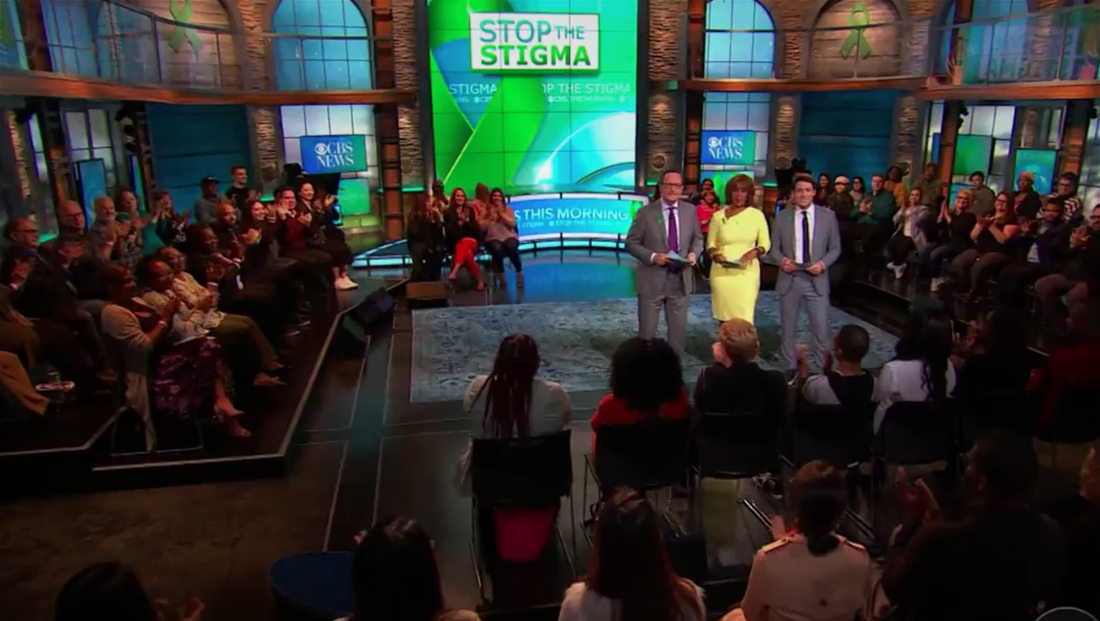 "CBS This Morning" took over Studio 43, normally the home of the network's sports coverage, for a special on mental health.
The studio is about a city block away from Studio 57, the normal space "This Morning" uses, and the network aired an interstitial segment of anchors Gayle King, Anthony Mason and Tony Dokoupil walking through the labyrinth of the CBS Broadcast Center.
Meanwhile, all three anchors wore a green ribbon — a symbol of mental health awareness, throughout the show.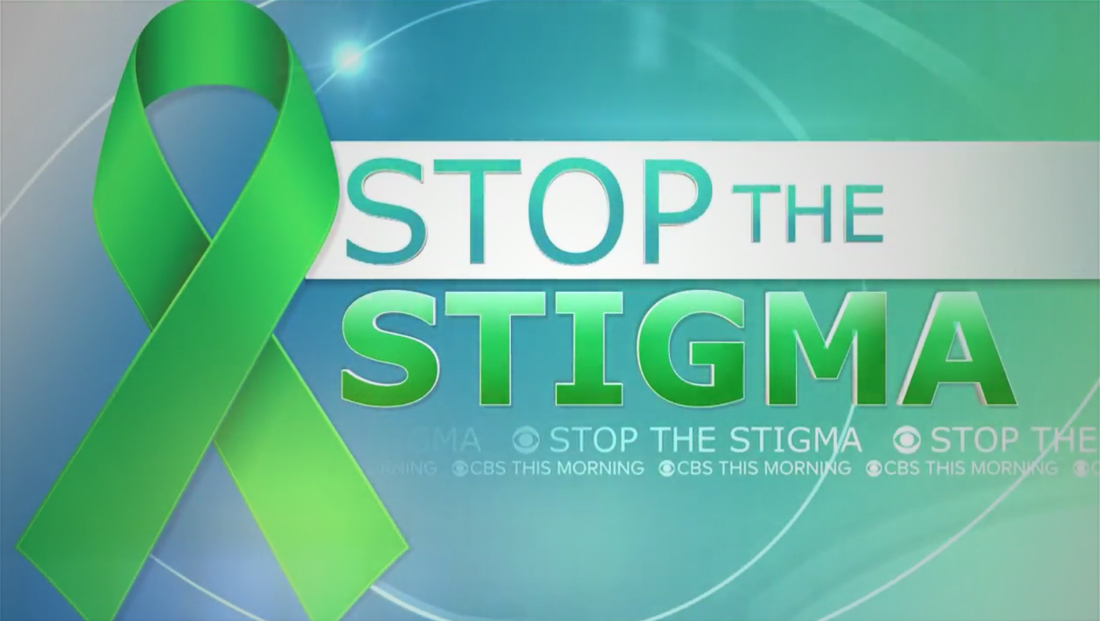 That ribbon was incorporated into the title card along with a "Stop the Stigma" banner set in Verdana with blue and green accents.
Similar graphics were used on Studio 43's various video walls and panels.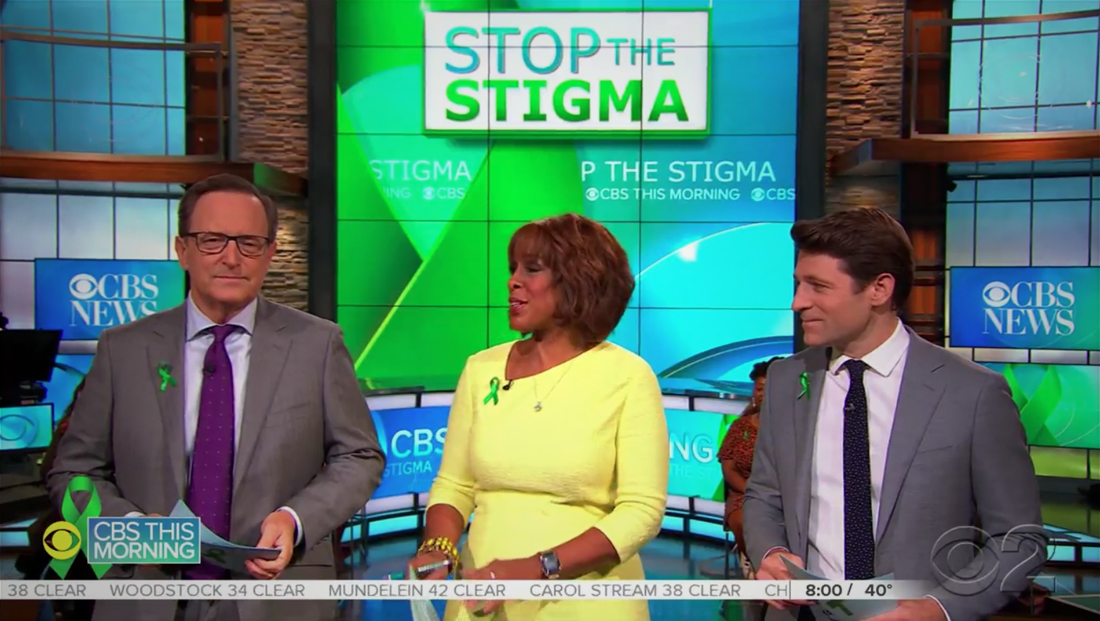 CBS brought in risers to accommodate a studio audience with an area rug in the middle that served as a standing and seated home base for the anchors and in studio guests.
The normal CBS Sports anchor desk was wheeled back in front of the two story video wall, with a "This Morning" logo fed to the LED ribbon on front of it, forming a sort of credenza.
CBS left the two wood paneled walls that typically sport a sports logo blank, with a duo of green ribbons installed in the archway above — a place also often reserved for sports logos.
The backlit graphic "windows" in the space which depict a blurred sports arena, were left in place, but conveniently the green and blue hues in the imagery matched with the on set graphics.
CBS also switched to a special green ribbon bug that alternated between the show's name in a green and blue gradient box and the "Stop" logotype.