ITV's Rugby World Cup open gives viewers a artistic tour of Japan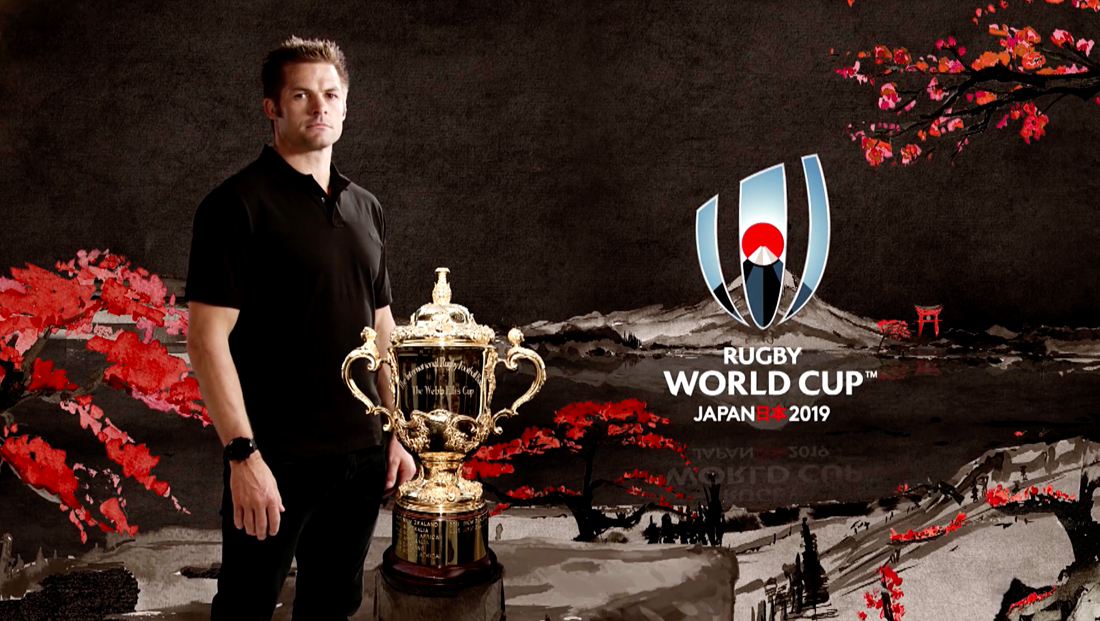 ITV's Rugby World Cup open artfully combines live action footage from the game with traditional Japanese art styling that uses the familiar symbol for the "land of the rising sun" as a transitional element.
The open starts with a plain, tan textured background with the ITV Sport logo, which quickly bursts to life with New Zealand's Richie McCaw walking toward the viewer with a mountainscape — and what appears to be Mount Fuji — in the background.
He's then pictured walked away from the viewer toward what becomes a lavish scene depicted in the traditional Japanese style known as sumi-e.
Select elements are colored red (even though sumi-e is typically only uses black ink) — such as cherry trees, pagodas and footbridges.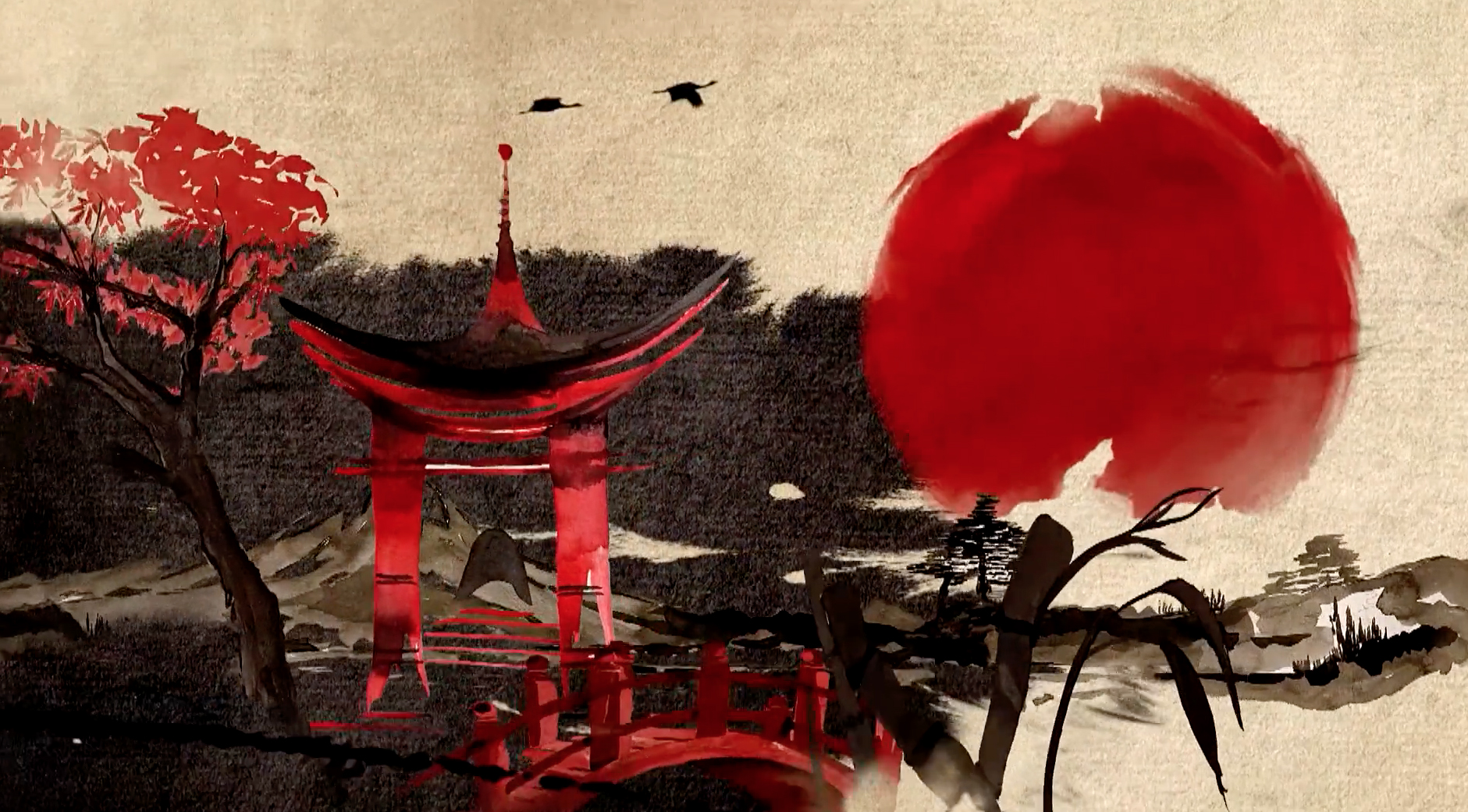 A bold red circle begins to form in the upper right of the screen and the viewport zooms into the orb, which transitions to a series of action shots taking place against other sumi-e and red painted elements with footage of a Japanese dancer composited into the sky.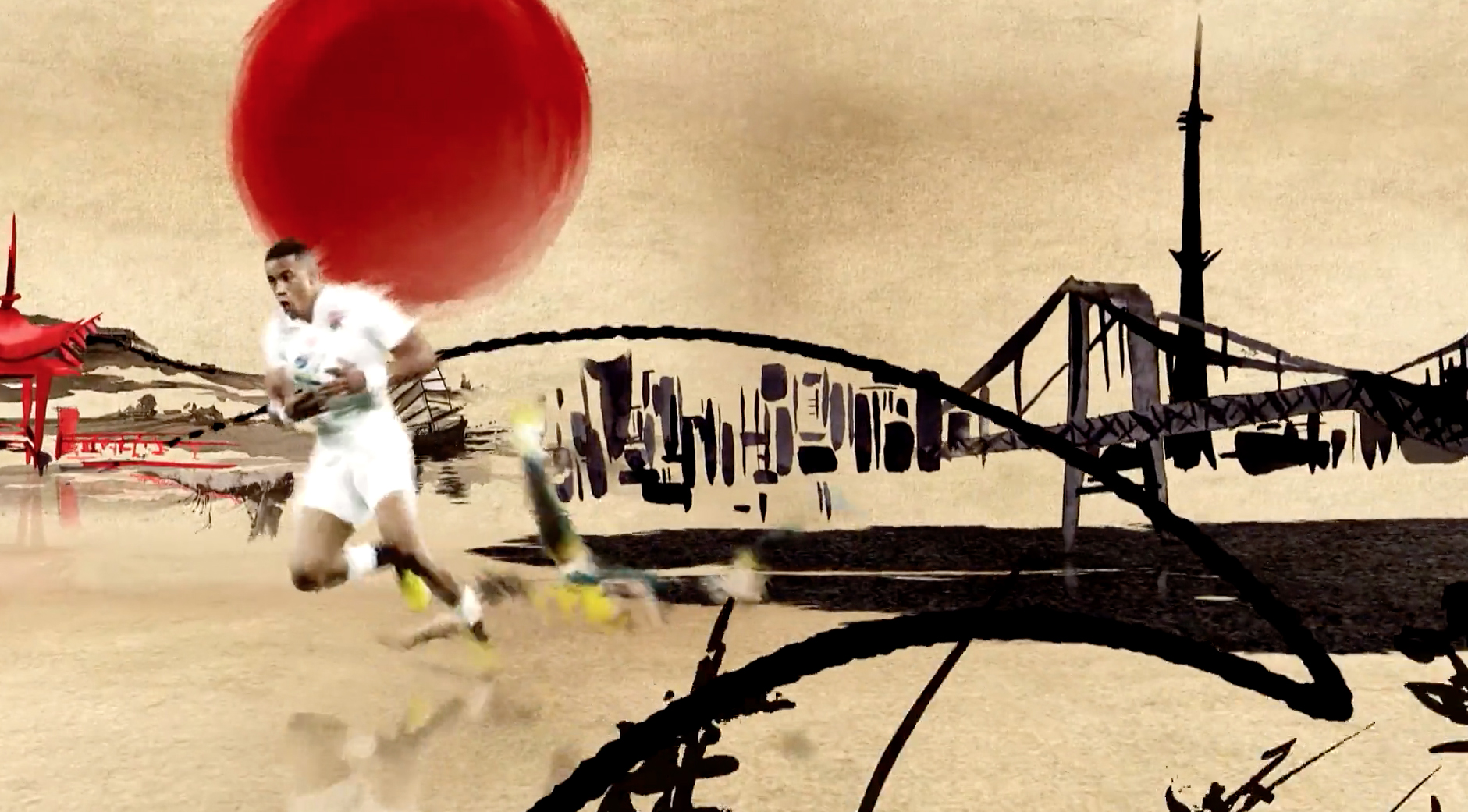 The circle doubles as the sun in the scene — and is also a reference to the iconic red circle on the Japanese flag, which is in reference to the country's "rising sun" nickname.
A player then bursts toward the camera, transitioning to another scene that emphasizes a cityscape before winding through some additional rugby players as another red circle appears and serves as the transition to the next scene.
Many of the times live action footage of players appear there's an effect applied to the imagery to make it appear handpainted.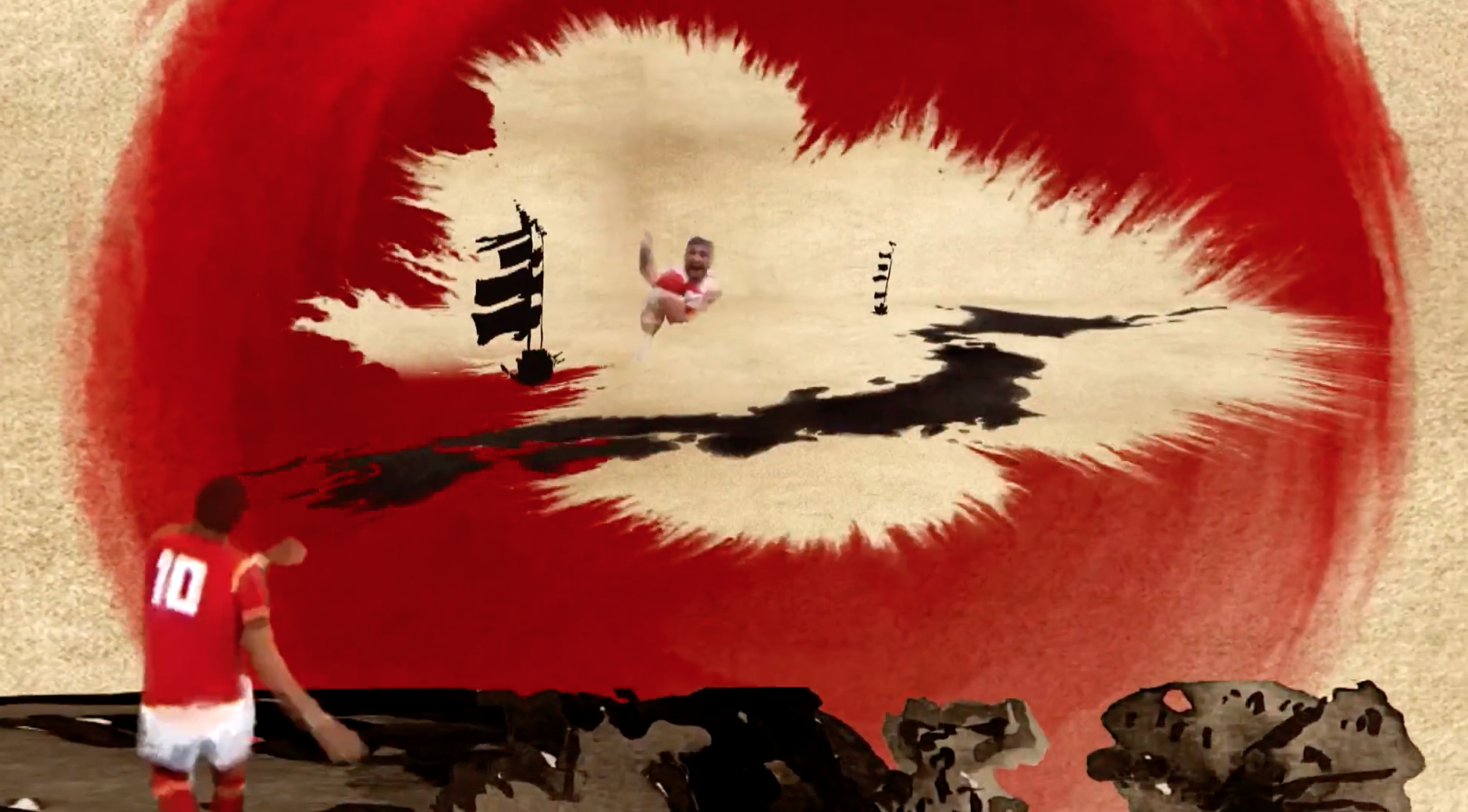 After additional scenes that blend landscapes of Japan with rugby player video clips, the open switches to a black background and zooms toward a Taiko drummer inside of the now familiar red circle.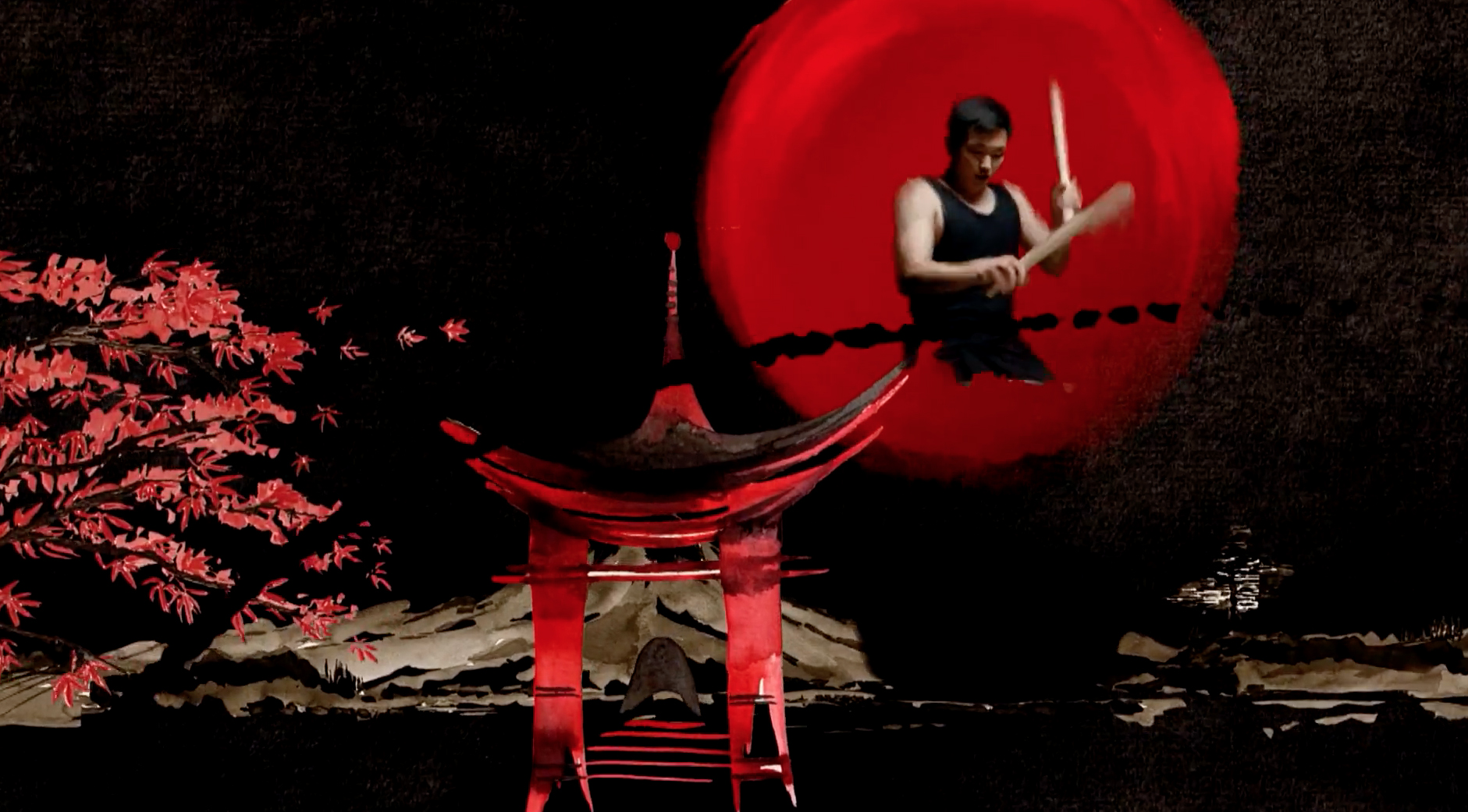 The drummer disappears and is replaced with images of rugby players as the view zooms out past a skyscrapers, pagodas and lanterns.
A dramatic wave of double fans transitions to a wide view of the top ranked New Zealand (and 2011 winners) team before the scene switches back to McCaw standing against the mountainscape again.
The entire open features a mix of traditional Japanese musical instruments and custom English language lyrics with natural sound blended in as well.
As with most of the other union Rugby World Cup tournaments, games are played all over the host country (or, in some cases, countries), so it was important that the open depicted a variety of settings and locales.
Japan's turn at hosting marks the first time the World Cup has been held in Asia — though there's only been eight tournaments before this one.