BBC World News debuts 'Live with Lucy Hockings' branded block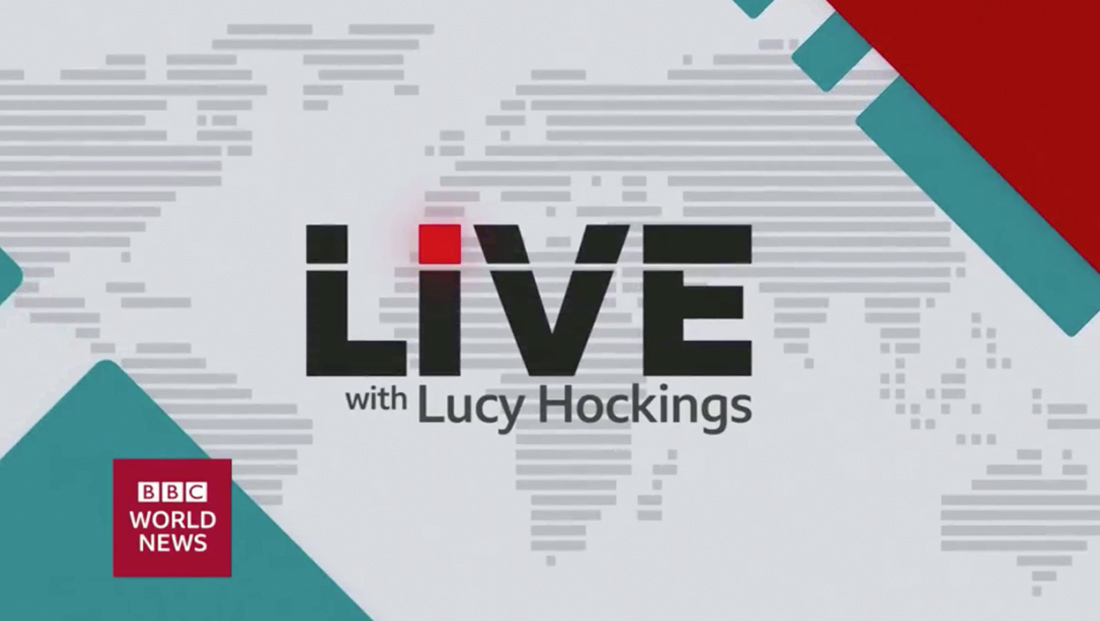 BBC World News debuted "Live with Lucy Hockings" as the network continues to introduce individually branded programs.
Where is Lucy Hockings? https://t.co/l7hvHZoDRp #TVNews #BroadcastNews

— TVNewsMix (@TVNewsMix) December 20, 2019
"Live" has originated from both Studio B and Studio C at the broadcaster's headquarters in London and has its own unique logo, open and in show elements, though the standard BBC News lower thirds, which were introduced as part of a network wide redesign in July, are used throughout.
The show's logo puts the word "Live" in all caps with a line that slashes through the upper part of the letters to help form the dot in the "I," which also flickers like an indicator light.
In the background, a world map is formed using gray horizontal lines, while diagonal accents in teal and the network's trademark red are also used throughout the show's graphics.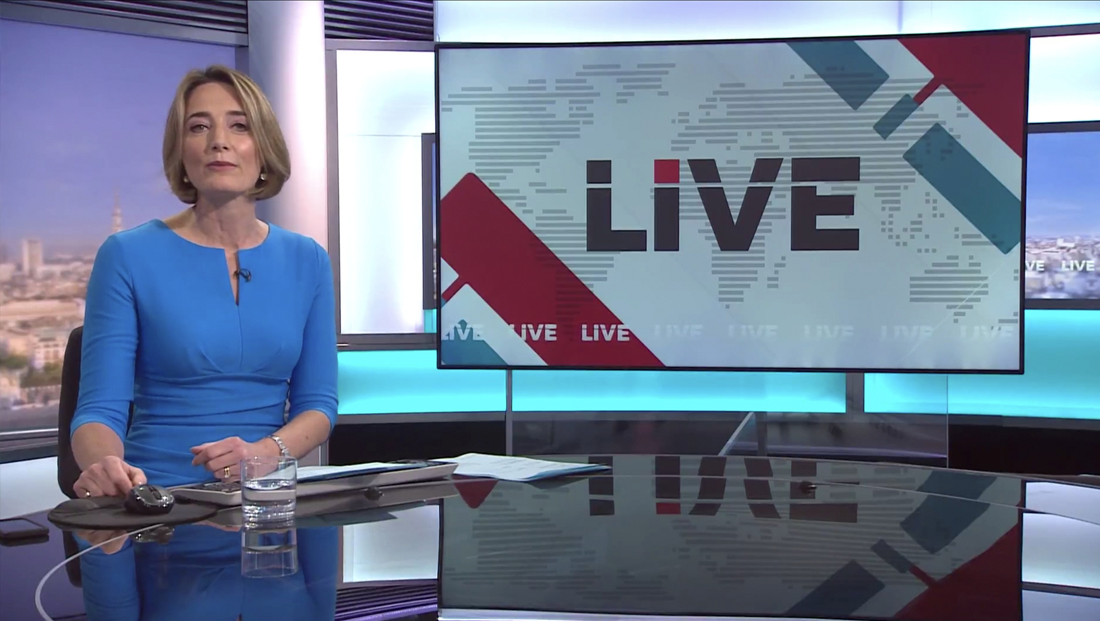 That teal is is also incorporated on set through the use of its color changing LED.
Depending on studio, the show uses a combination of branded and topical graphics on the on set panels and video walls.
The show also uses the network's standard cityscape view though a frosted, slowly scrolling line of the "Live" logo is added to it in some cases.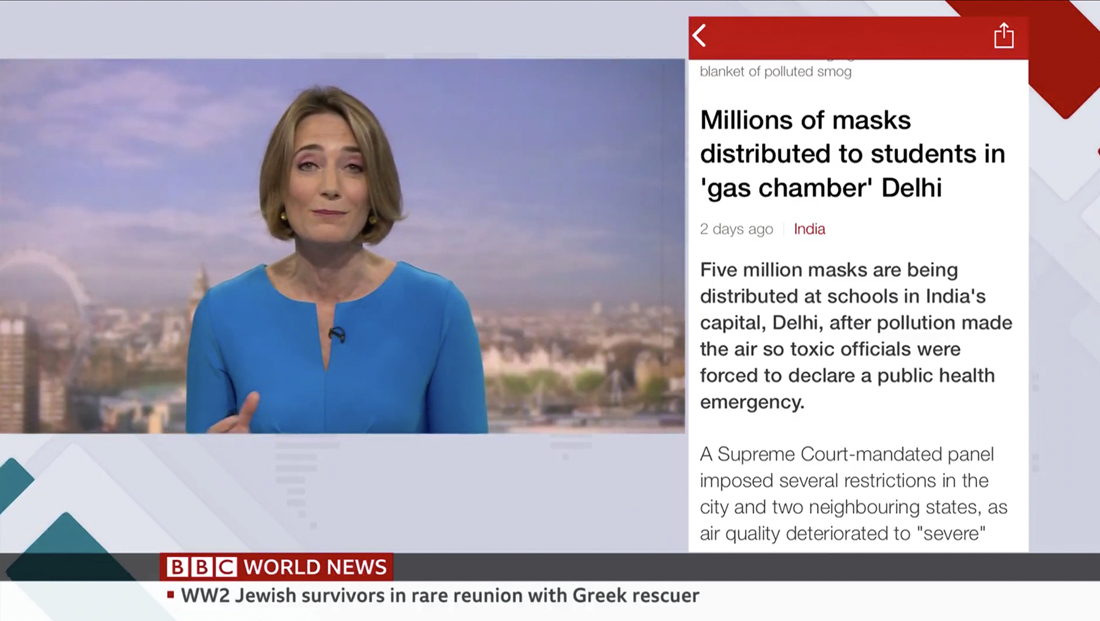 In addition, Hockings typically promotes the network's online coverage by appearing on set with a smart phone.
The control room squeezes back Hawking's image and inserts a "feed" from the phone in portrait mode next to her as she scrolls through the page to highlight key elements of the story in real time.
In addition to airing on BBC World News, the broadcast is also available to PBS affiliates.