Red and bars dominate networks' impeachment hearings looks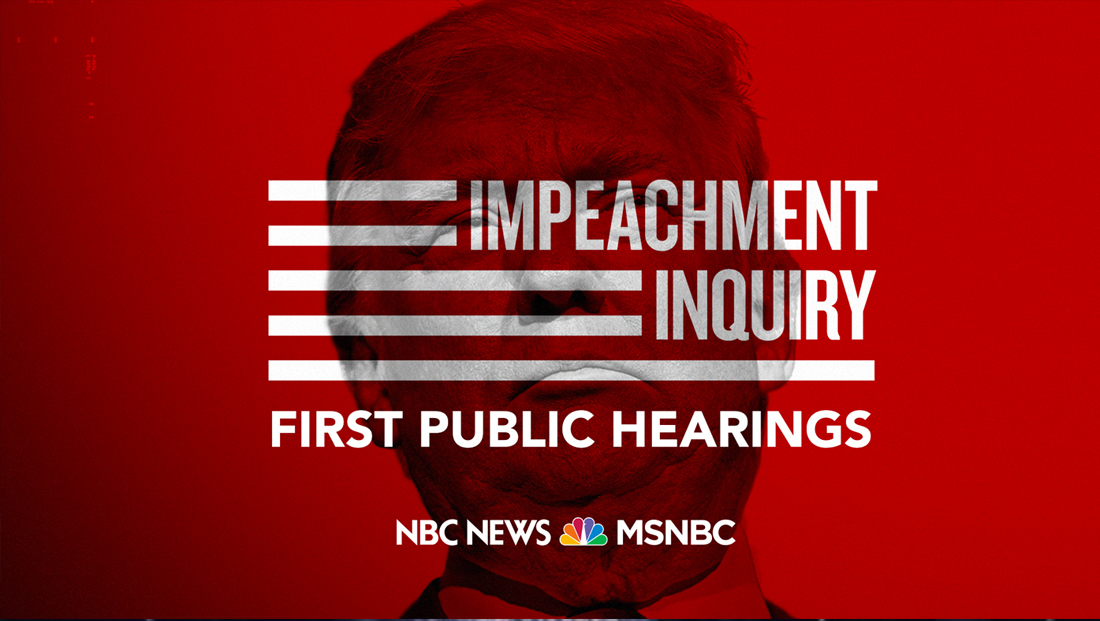 As the big three and cable networks get ready for wall to wall coverage of the upcoming impeachment hearings, here's a look at how each network its branding its coverage.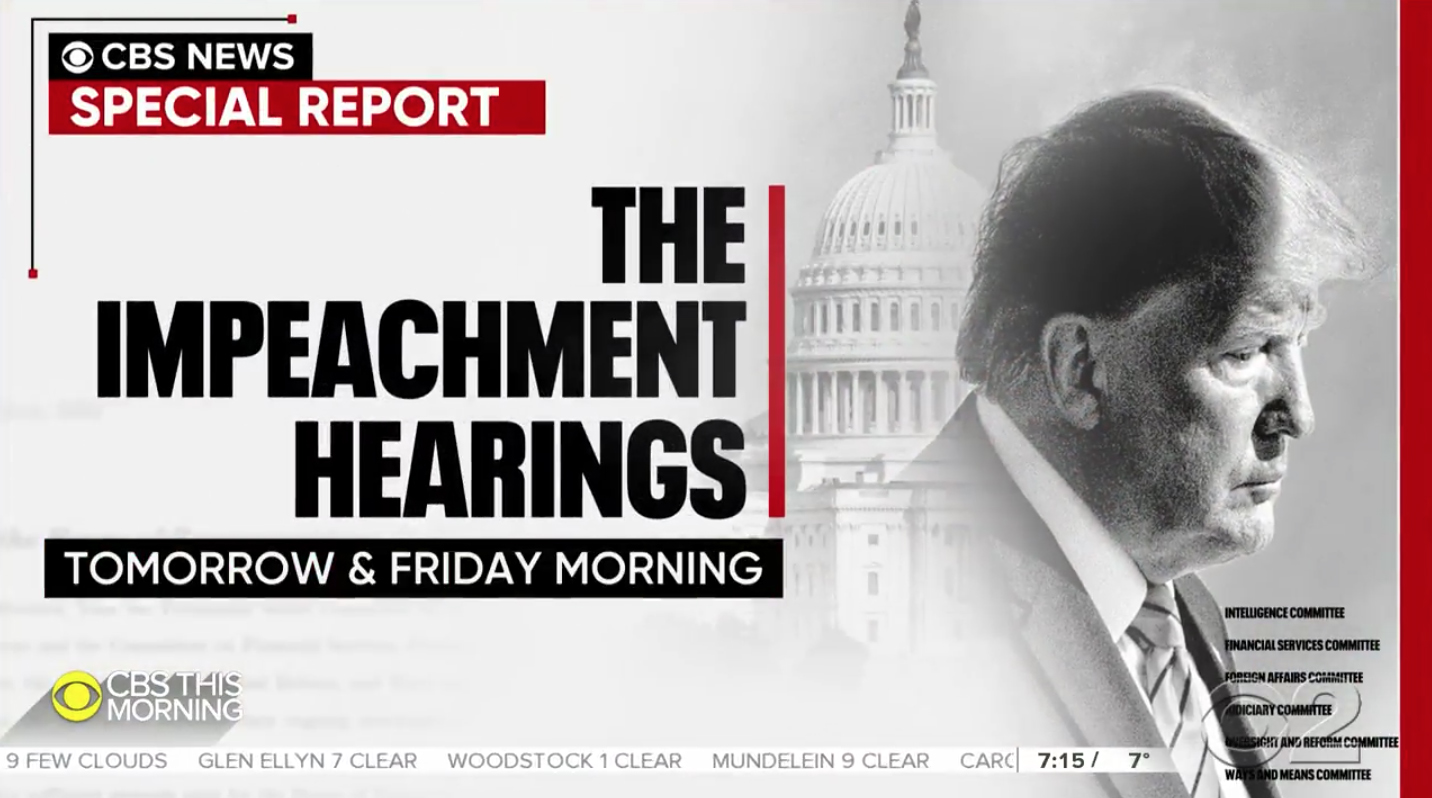 CBS News is using black and white photography mixed with bold vertical red lines.
"The Impeachment Hearings" title is right aligned against one — while black and red boxes hold other typographic elements and a corner accent with small red box tips along with microtext of the various committee names involved in the hearings are also used.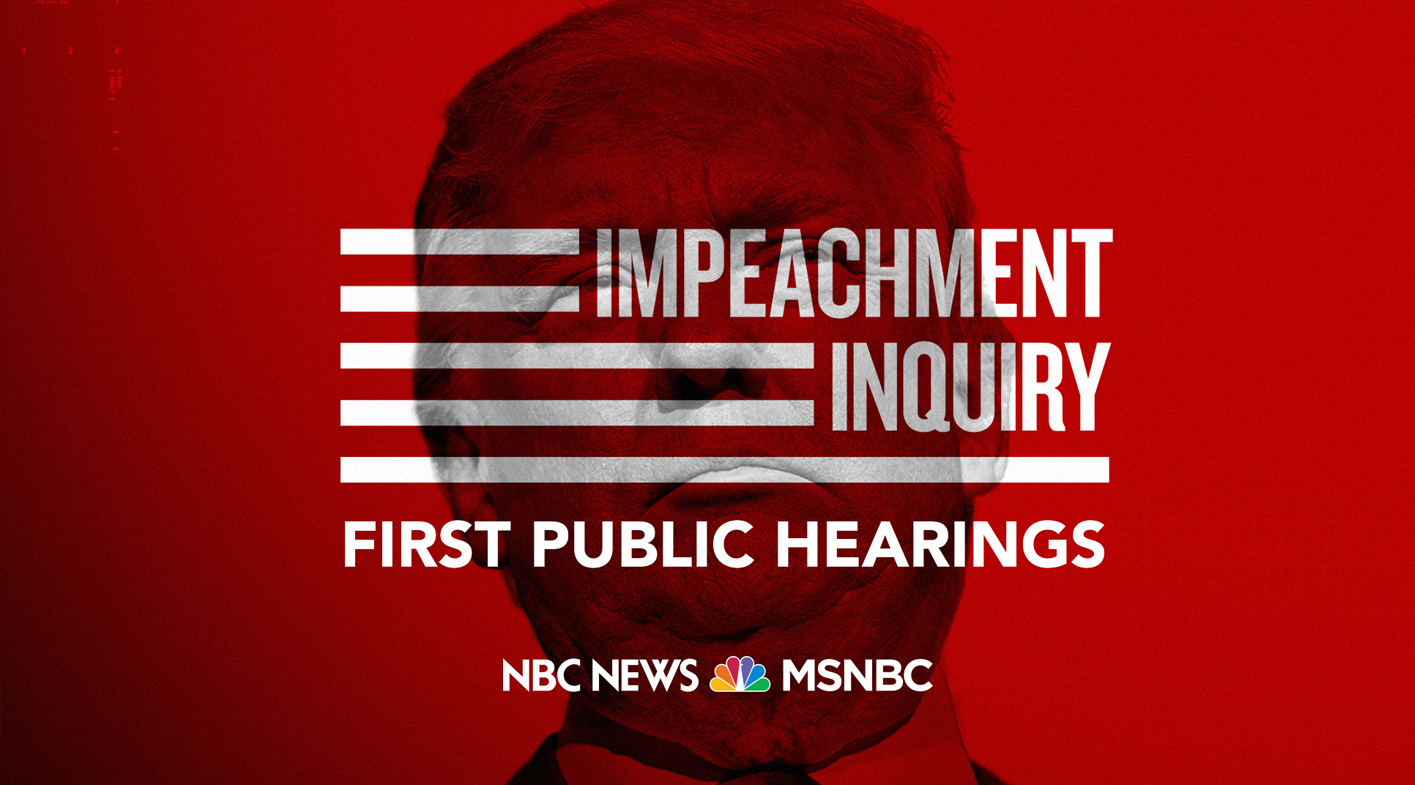 NBC News is using bold horizontal bars remiscent of the stripes on the U.S. flag or "blacked out" text under the branding "Impeachment Inquiry." MSNBC is using a similar look along with the name "Impeachment: White House in Crisis" during its coverage.
MSNBC has been running a promo box in the lower corner of the screen during much of the day as well.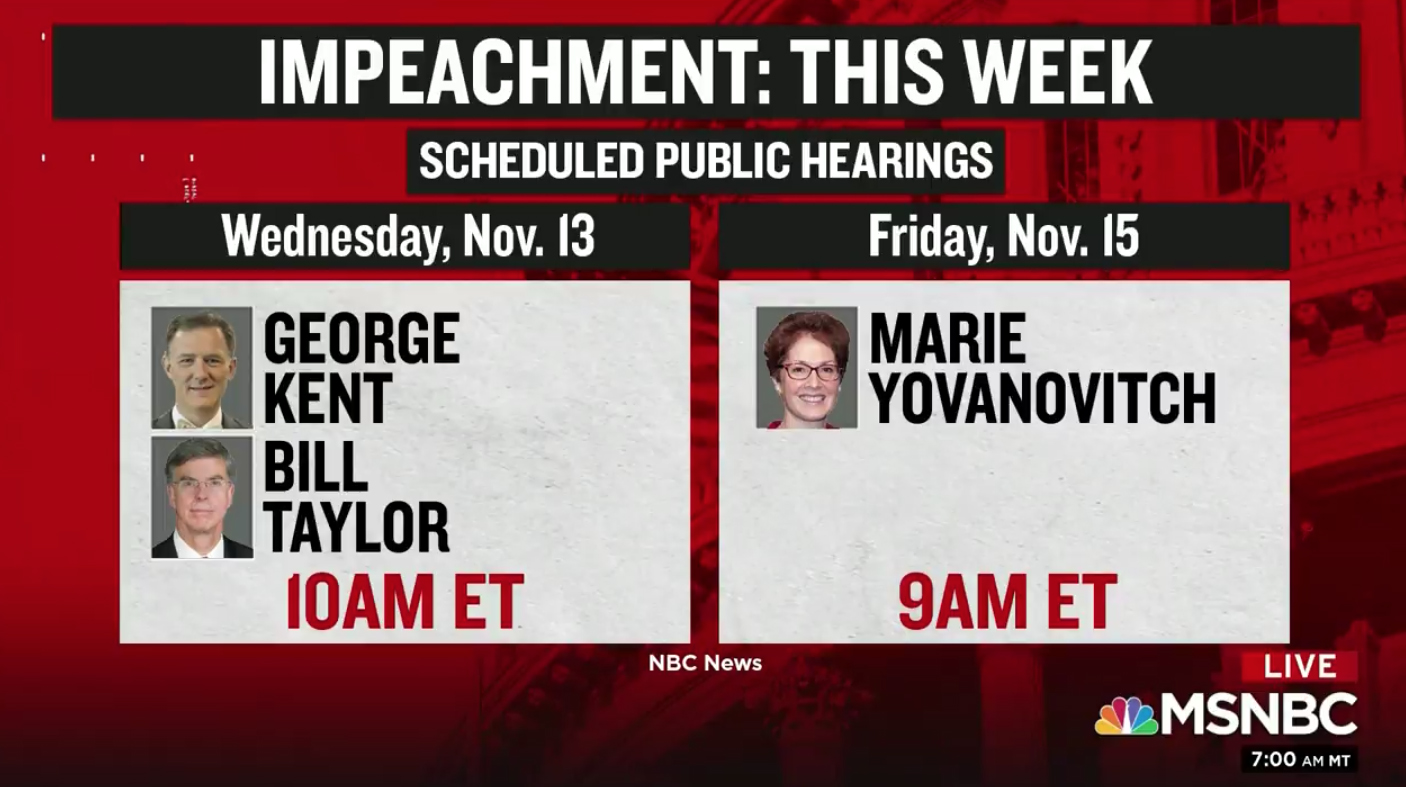 The red motif continues in the fullscreen graphics used on MSNBC, which feature a monotone image of the Capitol in the background along with bold black bands and white textured boxes for content.
The look also includes white micro accents.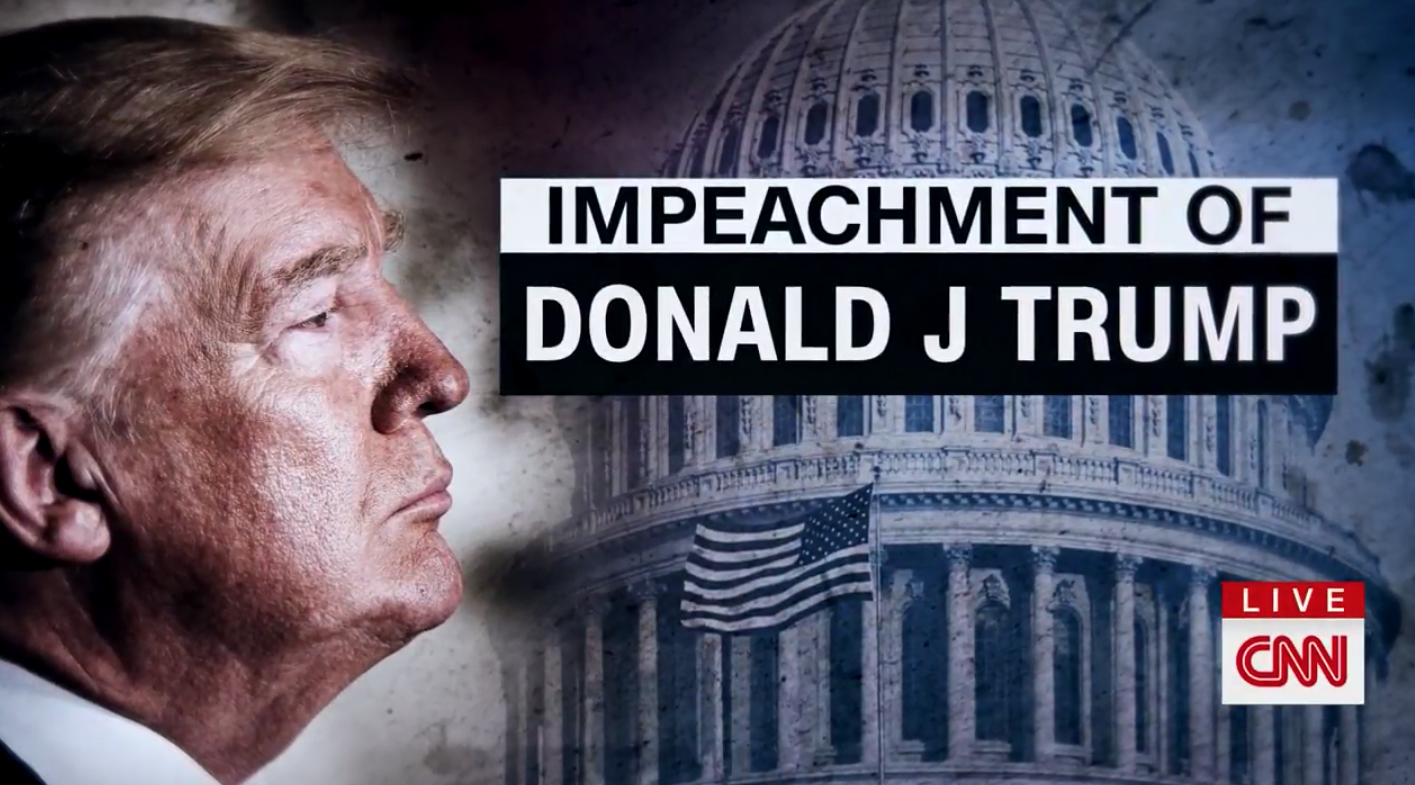 CNN's in show graphics that help explain the impeachment hearings schedule and identify key players use a dark red motif, though its "title card" uses blue and black.
A bold headline in white and black boxes proclaims "Impeachment of Donald J Trump" — without a period after his middle initial.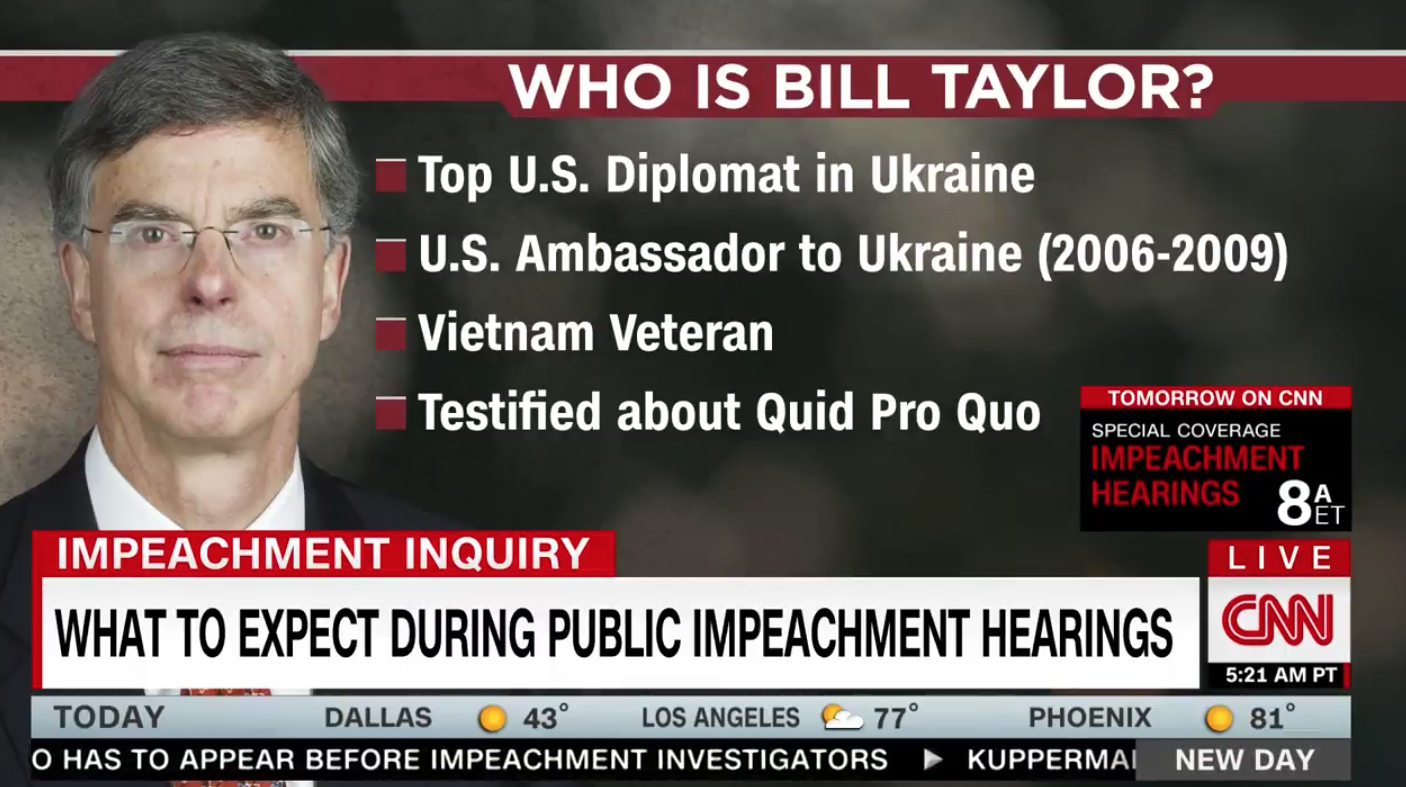 CNN's impeachment hearings graphics also make use of bold red and black horizontal bars as both a header element as well as "bullet" marks in select cases.
Like MSNBC, CNN has also inserted a promo box above its bug during most programming.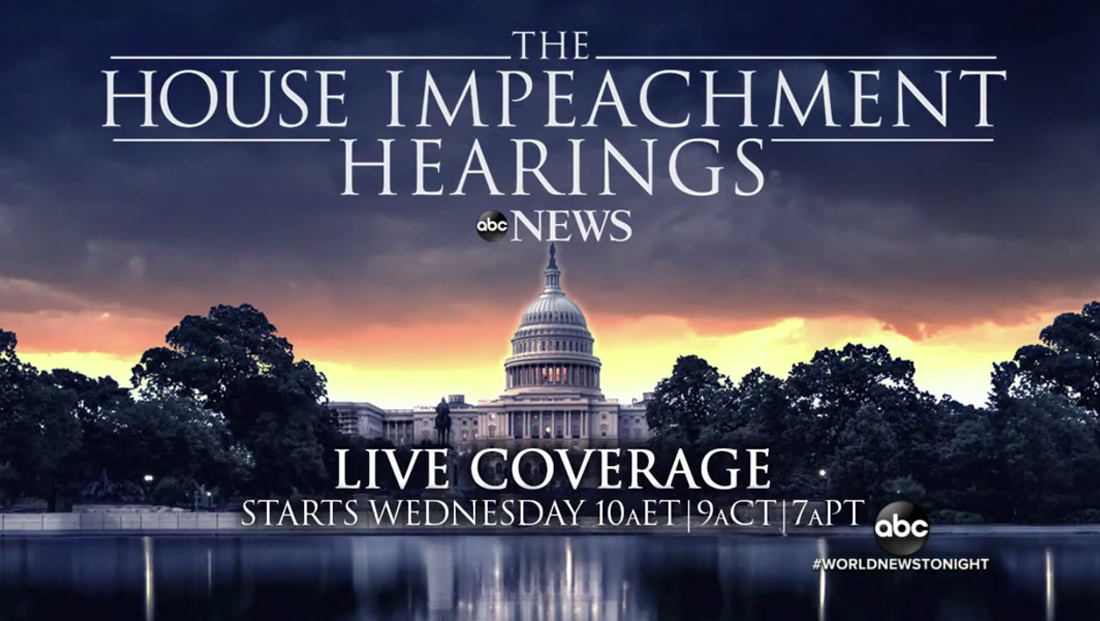 ABC News, is using the banner "The House Impeachment Hearings" set in Trajan over a dramatically colorized image of the Capitol.
It's also the only network that, at least from what has been broadcast so far, not using red as primary color or thicker bar designs like the other networks.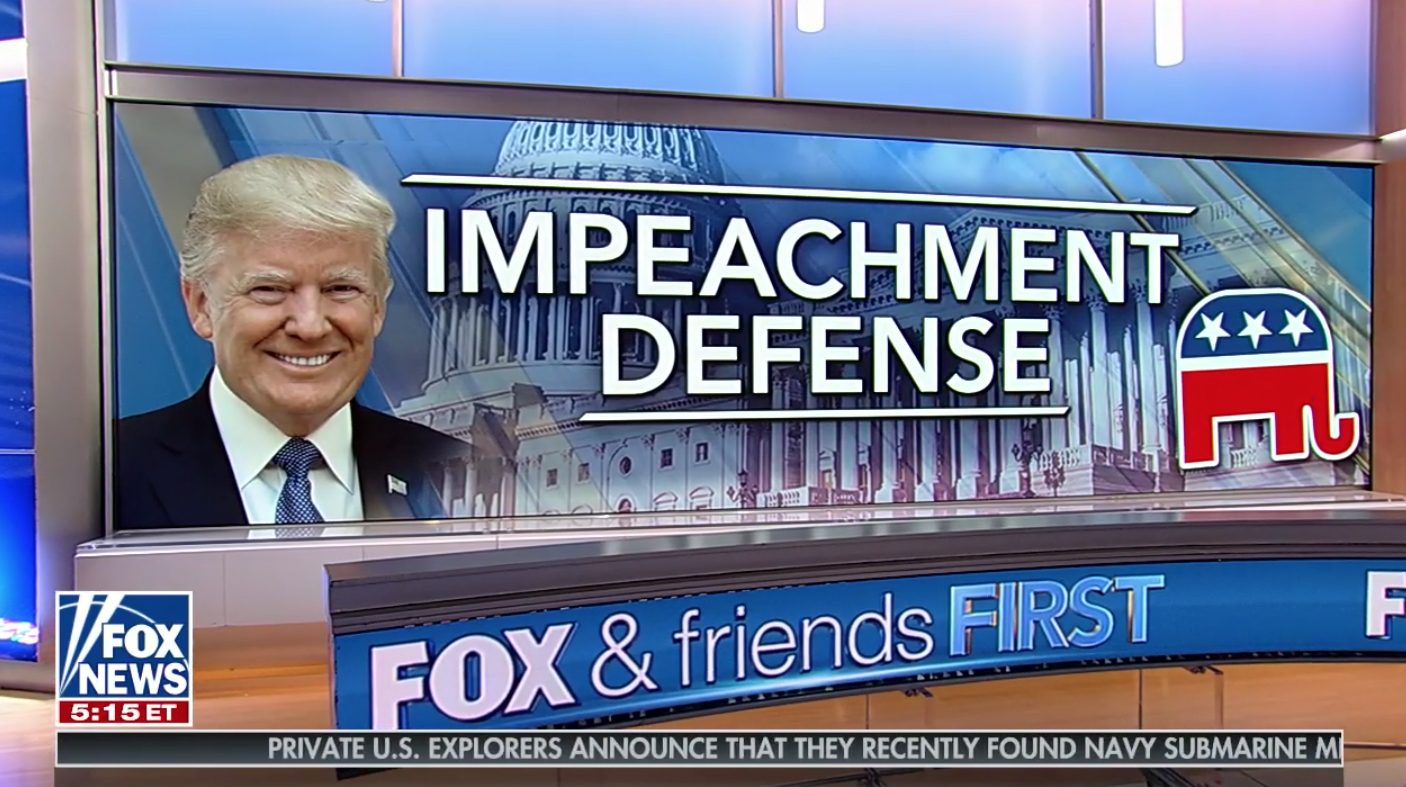 As of mid-morning Nov. 12, 2019, Fox's cable network did not appear to have a specific set of graphics for impeachment hearing coverage, though it did run this large "Impeachment Defense" graphic during "Fox & Friends First."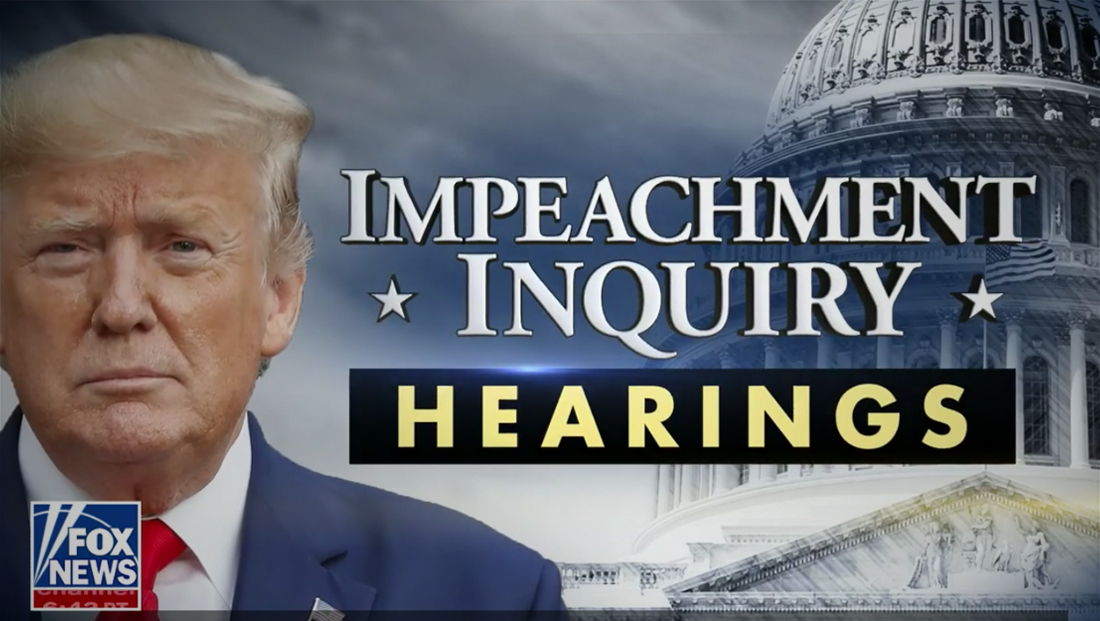 Later in the day, Fox began airing a promo box during select programming that matched the "Impeachment Inquiry Hearings" title screen shown here.
ABC, CBS and NBC have all announced plans to carry live coverage of the hearings on their primary network feed as well as streaming.
It's likely the broadcast networks will "pre-game" coverage on their morning newscasts as well. In some time zones and depending on how long the networks stick with coverage, however, the morning shows will likely be all or partially covered by the special reports.
CNN, Fox and MSNBC will also carry extended coverage, with most preview coverage planned to start in the early morning.
The latest in design, production and engineering
Subscribe to NewscastStudio for the latest delivered straight to your inbox.