NewsNet teases new studio ahead of December launch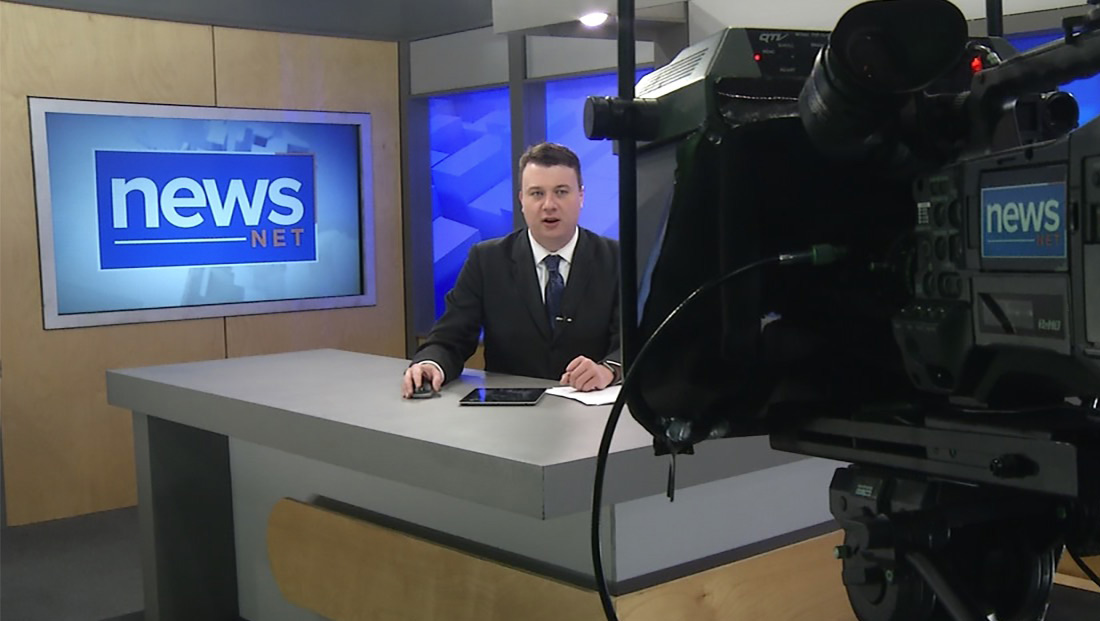 NewsNet, the 24-hour news network focused on delivering headlines in the "news wheel" format tease the launch of its offering with a promo giving a sneak peek at the network's set.
The network is wrapping up construction on a major facility upgrade that will give it three studios with dedicated control rooms as well as upgraded master control, newsroom and office space.
In addition to NewsNet, the studios will serve local stations WMNN and WXII-LP, both of which are owned by Freelancer Television Broadcasting, the parent of NewsNet.
NewsNet's teaser promo begins by teasing the network's new set through a series of close-ups as well as providing a glimpse at updated weather graphics and parts of the new facility.
"We celebrated the groundbreaking of our new facility in May, and we are indeed getting ready to bring that new facility online," said NewsNet President Eric Wotila in a statement, "The promo released this week is intended to give our viewers a sneak peek at what's to come."
The network is planning a December 2019 relaunch, but has not specified a specific date yet.
It's been on the air since January, but this marks the first major on air overhaul.