'Nightly' brands weekend kickers with 'good news'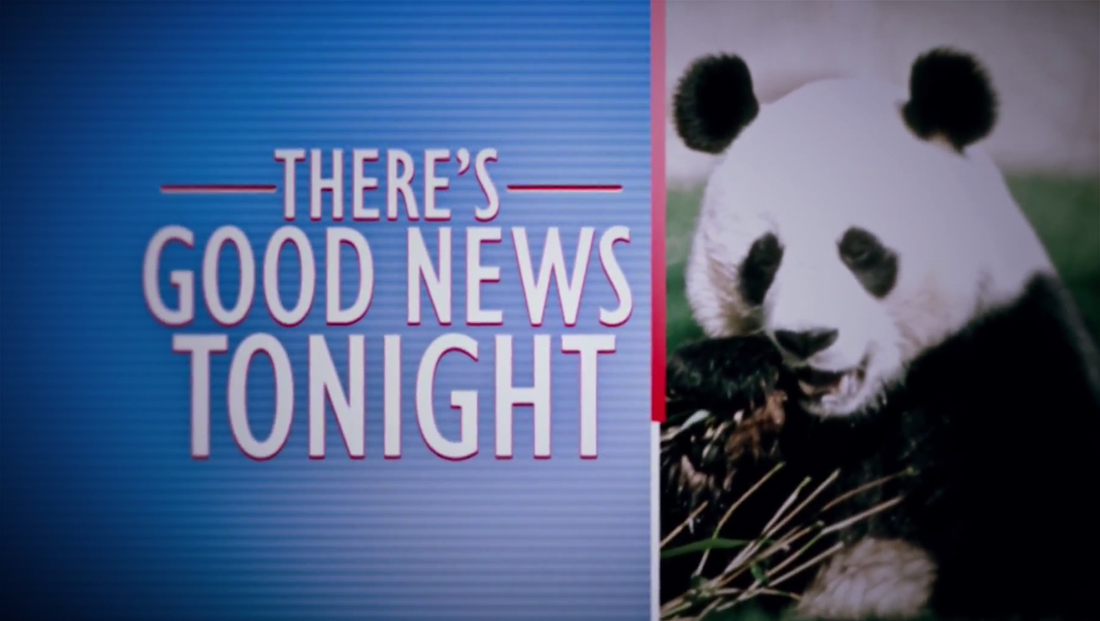 "NBC Nightly News" has been branding its weekend editions' kickers under a "good news" banner.
Both Jose Diaz-Balart, who anchors Saturday nights, and Kate Snow, have been starting the newscasts' final block with the line "there's good news tonight…" for some time now, though the story was typically accompanied with the broadcast's traditional video wall graphics.
On Nov. 9, 2019, the line became the official brand of the final story on the weekend editions of "Nightly" when the broadcast uses a so called "kicker" to end.
In TV news, kickers are a positive, uplifting story typically run as the last major segment of a newscast.
The idea is that viewers will be left with a positive feeling after what often is a newscast otherwise filled with violence and doom and gloom.
Back in June 2018, NBC News announced that its kickers would rotate through five different kicker names on a weekly schedule.
The broadcast has since abandoned the regular schedule, but still uses those original kicker brands as segment titles for both kickers and other packages within the newscast.
Last week every newscast ended with a "Those Who Serve" kicker as part of the broadcast's observance of Veterans Day.
The weekend kickers, meanwhile, use a red and blue look that emphasizes the word "Tonight" with the words "good news" above.
There's a stinger design that can have topical images inserted relating to the story at hand — and the network has been using a wide push in that includes the video "tower" on the "Nightly" side of Studio 3A and the vista video wall alcove with a matching graphic shown across all three walls.
On some occasions in some time zones, sports or other live events condense "Nightly" weekend editions, which may cause the broadcast to forgo a kicker.