Despite 'War On Thanksgiving,' Fox's bug for the holiday is really more autumn themed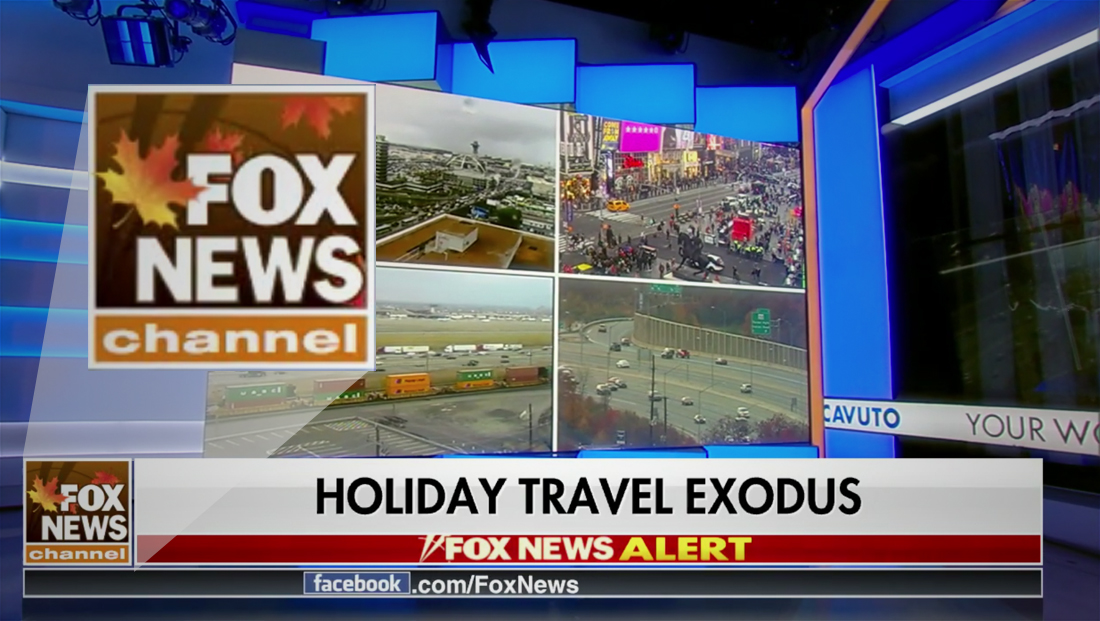 Given all of Fox's segments on the "War on Thanksgiving" that then popped up during a Trump campaign rally — it's a bit odd that the cable channel's Thanksgiving bug isn't, well, all that "Thanksgiving-y."
Just like it did last year, the cable network traded an orange and brown colored motif for its normally red, white and blue color scheme for its bug.
Behind the network logo, animated leaves gently falling.
While autumn leaves and the color scheme to suggest Thanksgiving, there's a lot of other images that say American Thanksgiving much better — such as turkeys (though that's proven to be a bit of challenge for Fox).
And, in case you think Fox is celebrating fall instead — it's worth noting fall started Sept. 1 or 23, depending on if you abide by the meteorological season change or calendar one.
Leaf motifs are a common element in more "neutral" versions of Thanksgiving imagery that attempt to remove what some say is the holiday's whitewashed or inaccurate history that has become common lore.
In fact, leaves fall (pun intended) right into the "fall festival" theme that's sometimes around this time of the year used along with names such as "harvest festival."
This isn't Fox's first use of "neutral" imagery in a bug marking a holiday it's trying to "defend."
In 2018, Fox, which also runs regular segments on the purported "War on Christmas" opted to use a more neutral snowflake design in its bug instead of a more Christmas themed icons in days leading up to Dec. 25.
Snowflakes are an oft used design element that, among numerous other places, are often used in the Starbucks holiday cups (though not in 2019), a popular target of Fox as evidence of the "war."
The latest in design, production and engineering
Subscribe to NewscastStudio for the latest delivered straight to your inbox.