'DaDaDa, DaDaDa' turns 30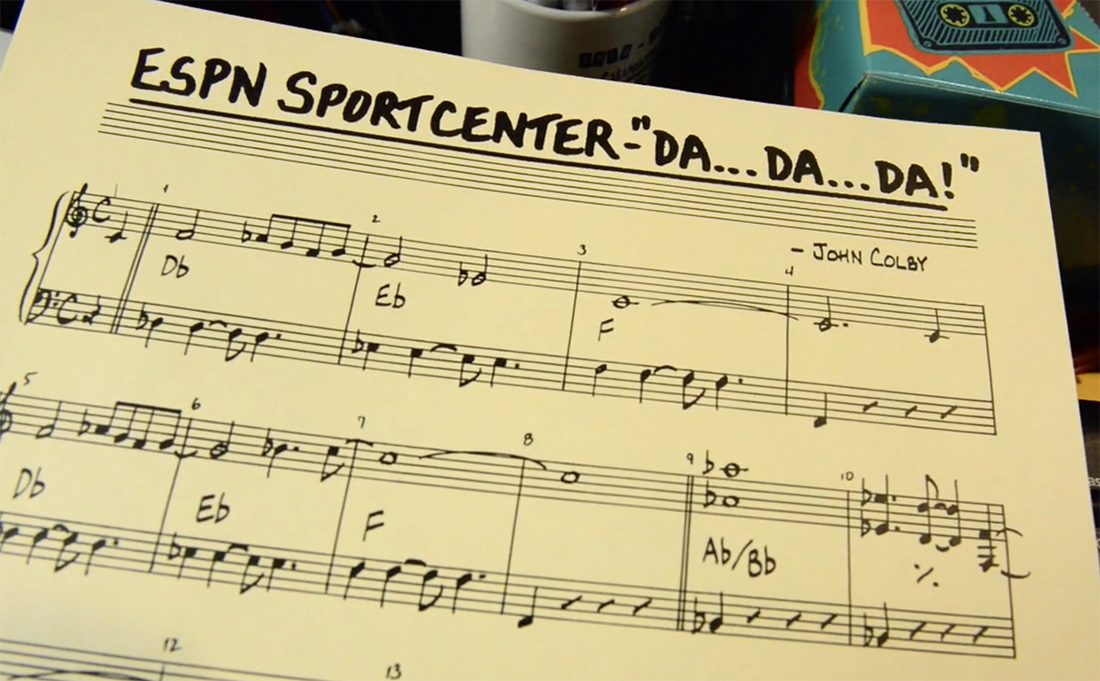 The theme music of ESPN's "SportsCenter," from composer John Colby, celebrated 30 years on-air in November.
The theme, often referred to by its signature "DaDaDa, DaDaDa" mnemonic, originally debuted on the Nov. 23, 1989, Thanksgiving edition of "SportsCenter."
Since then, it's gone through numerous tweaks and versions.
[zoomsounds_player source="89300″ type="audio" config="podcast" autoplay="off" loop="off" open_in_ultibox="off" enable_likes="off" enable_views="off" enable_download_button="off" songname="Original 'SportsCenter' theme from 1989″ artistname="John Colby"]

"Like my children, I love all (the versions)," said Colby in an ESPN Front Row article about the theme. "I'm partial to the (the 1989 theme) and the mid-90s. Those songs bring back a great bygone era of cable TV and ESPN. SportsCenter was (and is) must-see TV (but then it was) the only place to get all sports information at one time; great highlights, even better journalism."
The current version of the "SportsCenter" theme, used during the evening edition of the broadcast, debuted in 2014, while the other branded editions have their own versions of the music.
[zoomsounds_player source="89296″ type="audio" config="podcast" autoplay="off" loop="off" open_in_ultibox="off" enable_likes="off" enable_views="off" enable_download_button="off" songname="Current 'SportsCenter' theme from 2014″ artistname="John Colby"]