NBC works MSNBC slogan into famous 'This is 'Today" line in promo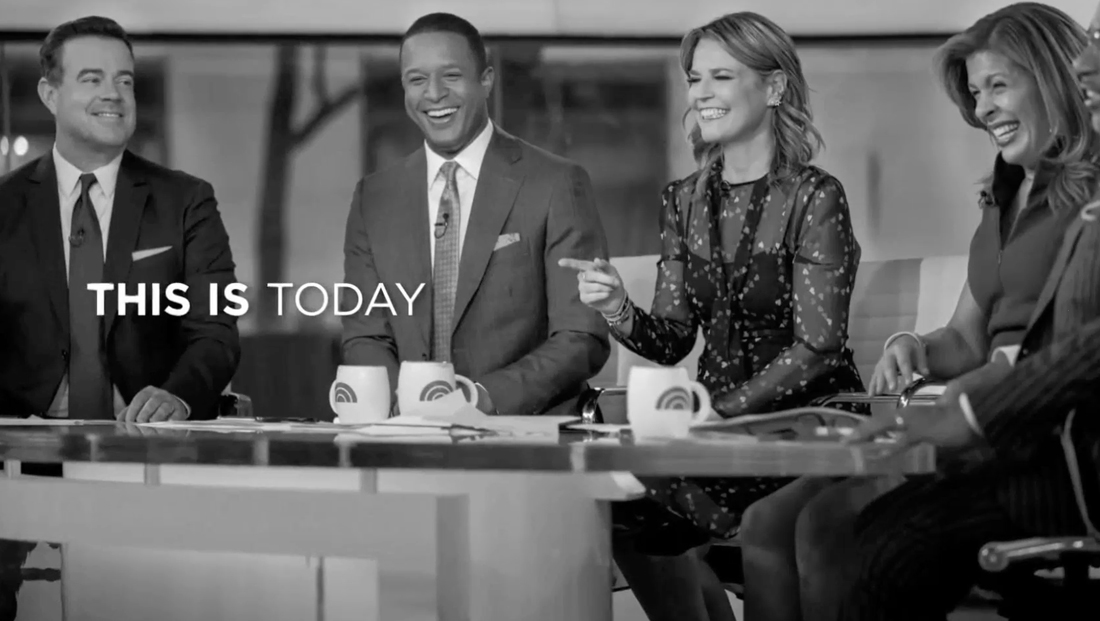 After borrowing the "This is who we are" tagline from MSNBC, NBC News has combined it with one of the most famous lines uttered on the network.
Combined with the phrases "This is it," "This is hearing it first," "This is getting to the heart" and "This is starting strong," the "Today" centric promo features black and white photography of the show's team.
Naturally, toward the end of the spot, "This is Today" — a line used in the show's open and tosses to select commercial breaks — is worked in as well, before showing the "This is who we are" and NBC logo.