'CBS Evening News' moves to D.C. with a new look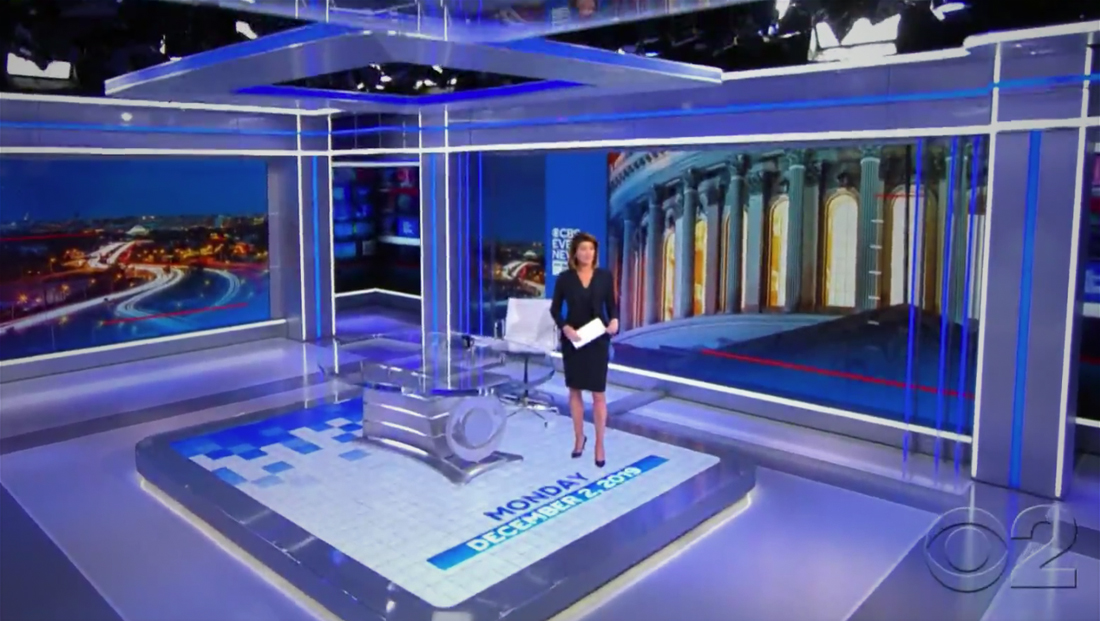 On set graphics, meanwhile, are also Washington themed, including a dramatic external view of a lit Capitol Rotunda and wide long exposure views of the city as well as a stylized street map of the city.
The network also frequently uses a solid blue or white bar with a stacked version of the show's logotype that can slide left or right as needed.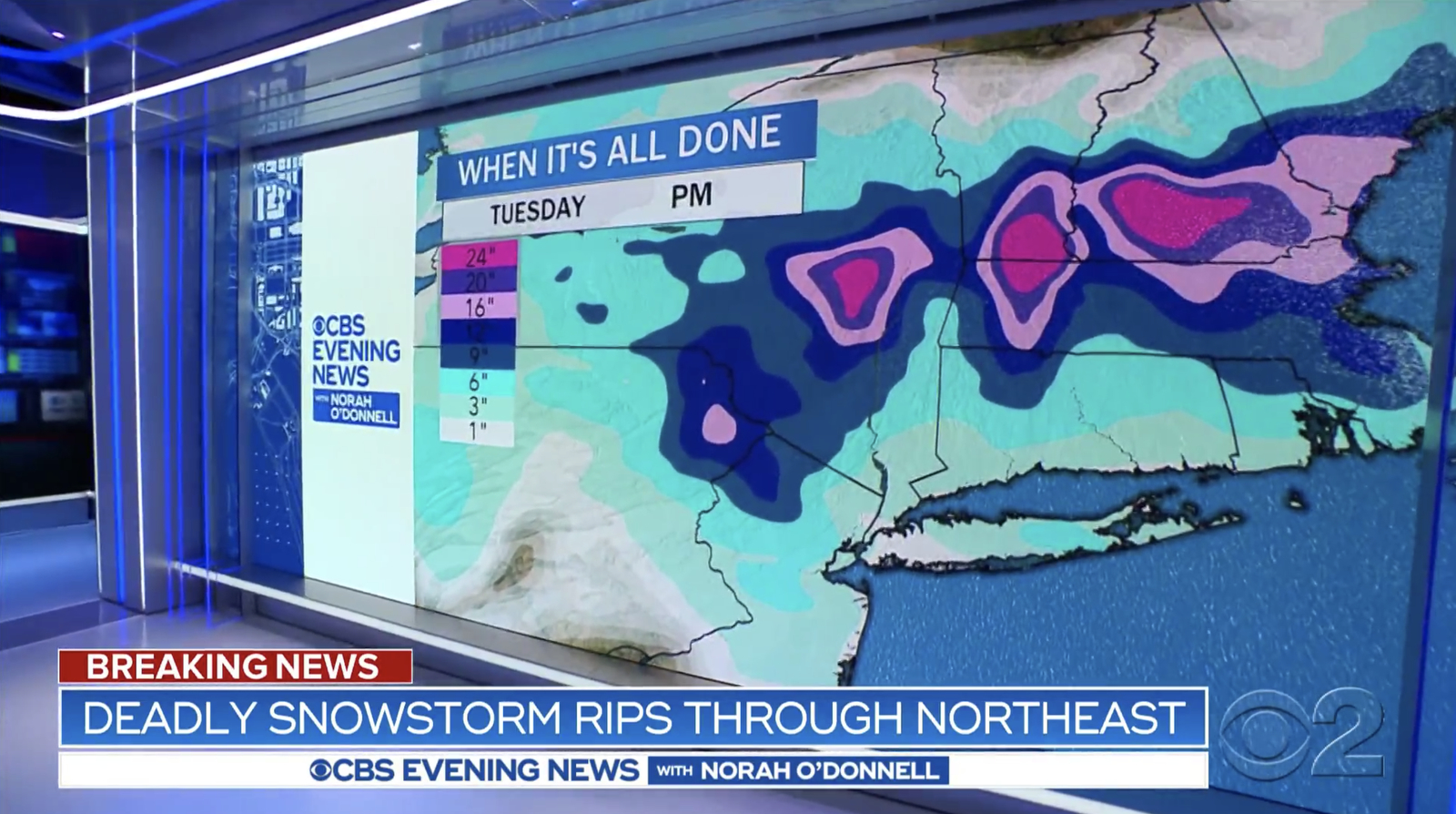 For the day's top story — winter storms — "Evening" started with a dramatic push in using a handheld camera as a blocky wipe was used to reveal storm video on that video wall before adjusting to use the smaller one to the left to showcase additional storm video.
As O'Donnell continued with her intro, the control room cut to a "video on video" and "walk and wander" shot of a weather map leveraging the studio's other wide video wall.
Previously, CBS frequently used this style of shot in New York, but on the new set, the movement appears a bit faster.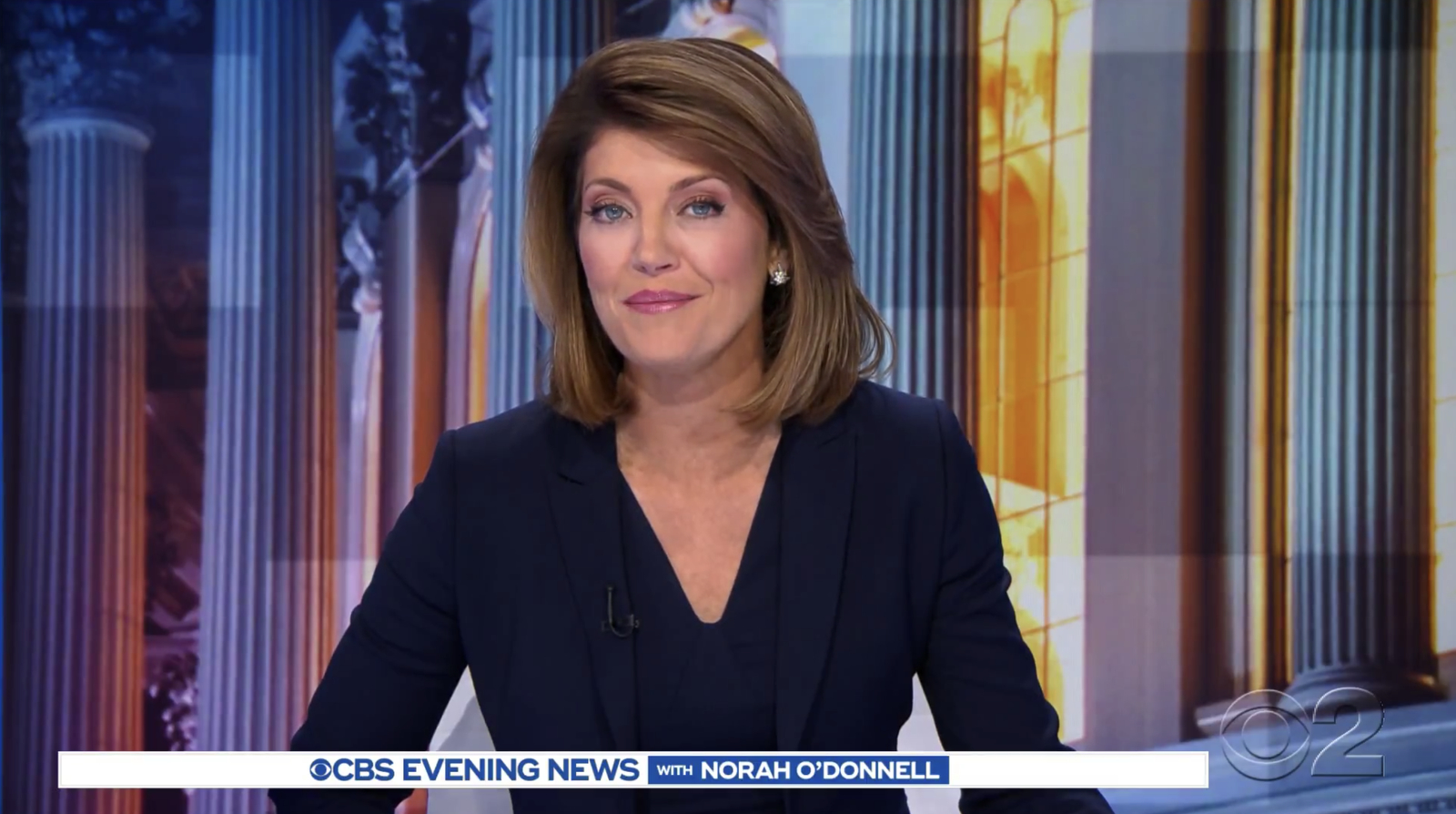 For other stories, CBS frequently started with a tight shot on O'Donnell with the Capitol background behind her.
The shot then pulls back and adjusts to allow for the video wall to showcase a topical graphic, often using video.
As part of the camera movement, a large white CBS eye appears before a square pattern is used to reveal the graphic while a headline and red accent slides in.
The CBS logo makes another brief appearance to the left of the headline before transitioning to a 4×4 dot pattern.
The look continues to feature "flickering" squares changing transparency.
Meanwhile, on the video wall background directly behind O'Donnell, subtle squares flicker on and off.