BBC has installed this slick camera for election coverage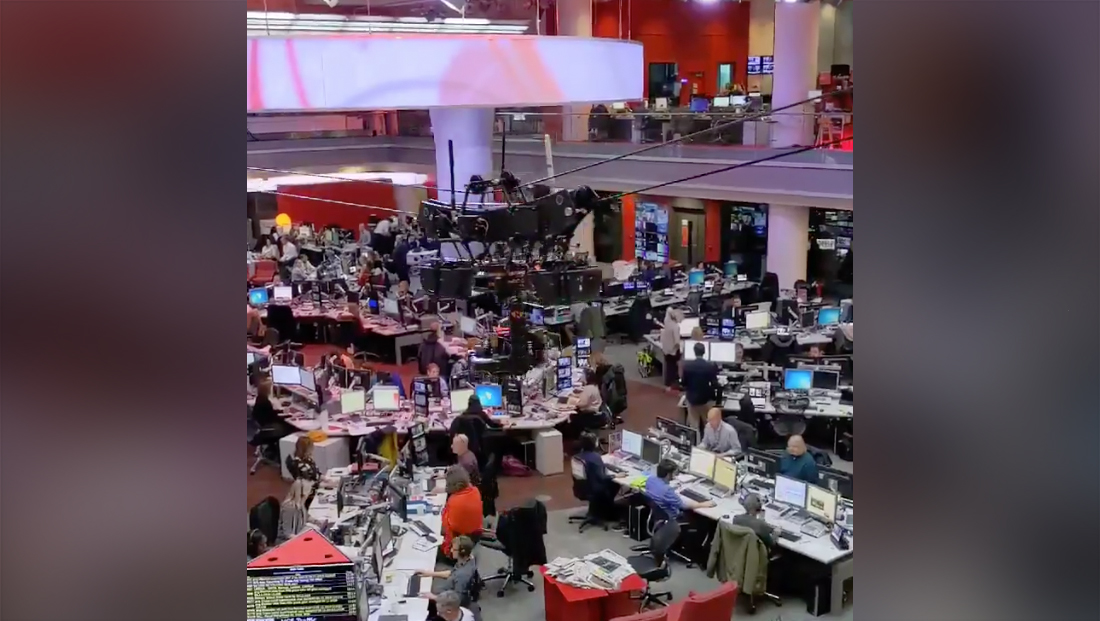 BBC News has installed a cable mounted camera system running across is its sprawling newsroom for its coverage of the upcoming general election.
The network already has tracked mounted robotic cameras in select areas around the two story newsroom that are often used at the top and bottom of shows.
This camera, however, is slightly different in that it can seemingly "fly" over the desks in the middle of the newsroom and presumably do dramatic push ins from the studio areas on the open mezzanine levels on either side of the space.
The camera is similar to those used at sporting events where cables with robotically controlled camera housings and cameras can travel across the field, providing unique sweeping views of gameplay.
A new camera has appeared in the newsroom for #GE2019 🤓 pic.twitter.com/ck8WWuuTBj

— Chris Fox (@thisisFoxx) December 9, 2019