Panama's Medcom upgrades studio robotics with Telemetrics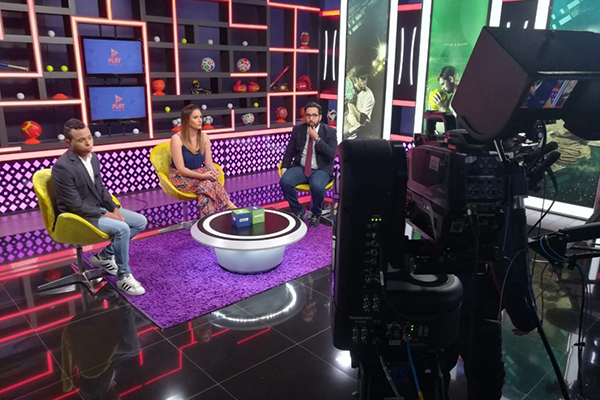 Medcom, a Latin American broadcaster based in Panama City, has recently updated its Cable Onda Sports studio with new robotic camera control systems from Telemetrics.
Following the upgrades, which help the channel produce 27 hours of sports a week in the studio, Medcom noted the system reduced two-thirds of operating costs.
The studio technology at Cable Onda Sports includes a Telemtrics RCCP-1A Robotic Camera Control Panel with Studio (STS) software and a PT-HP-S5 Pan/Tilt head, integrated with automation from AVECO and an AP ENPS newsroom system.
"This was a very smooth installation and we are very happy with the results," said Carlos Rodriguez of Medcom. "The system helps us do more productions with the same personnel. In fact, we are creating more shows than we ever have before with the Telemetrics camera robotics system"
Medcom also purchased a Telemetrics OmniGlide robotic pedestal for its Eco TV channel.
"The OmniGlide is really helping us bring our robotic operations to another level," Rodriguez said.
"Medcom is the latest example of a multi-use production facility that understands the power of camera robotics and how it can help improve operations and productivity," said Michael Cuomo of Telemetrics. "It's also proving to have a significant financial and practical impact on the way productions are completed. We're pleased to be working with Medcom as they continue to expand their facilities and improve content creation for its viewers."