Fox switches to slightly more Christmas themed bug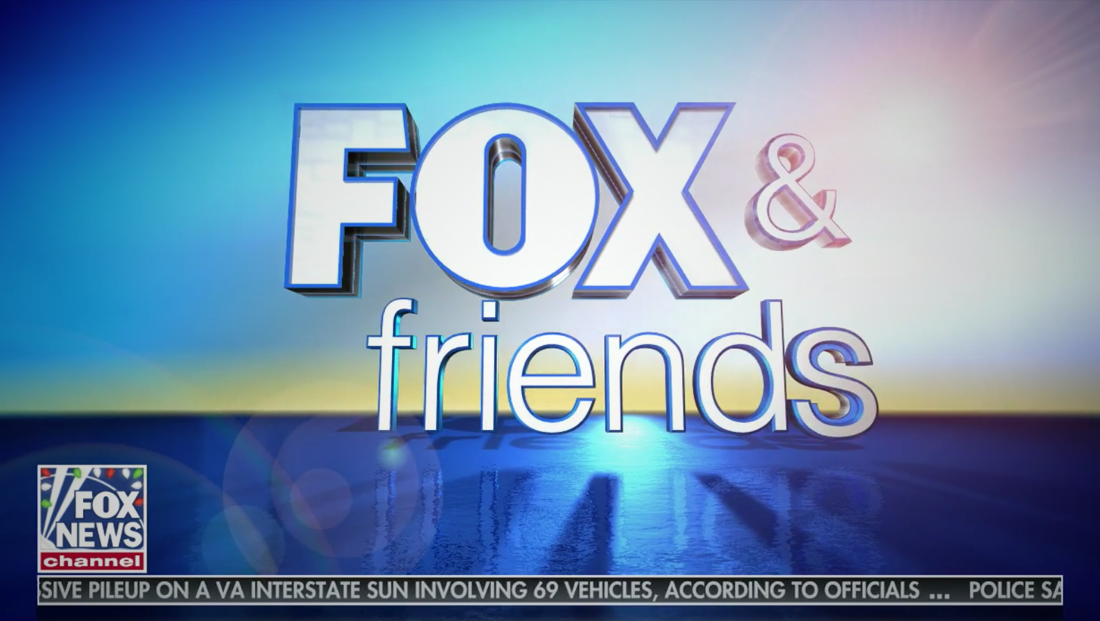 After last year's more winter themed bug, Fox's cable channel that carries "Fox & Friends" switched over to something a bit more Christmas-y.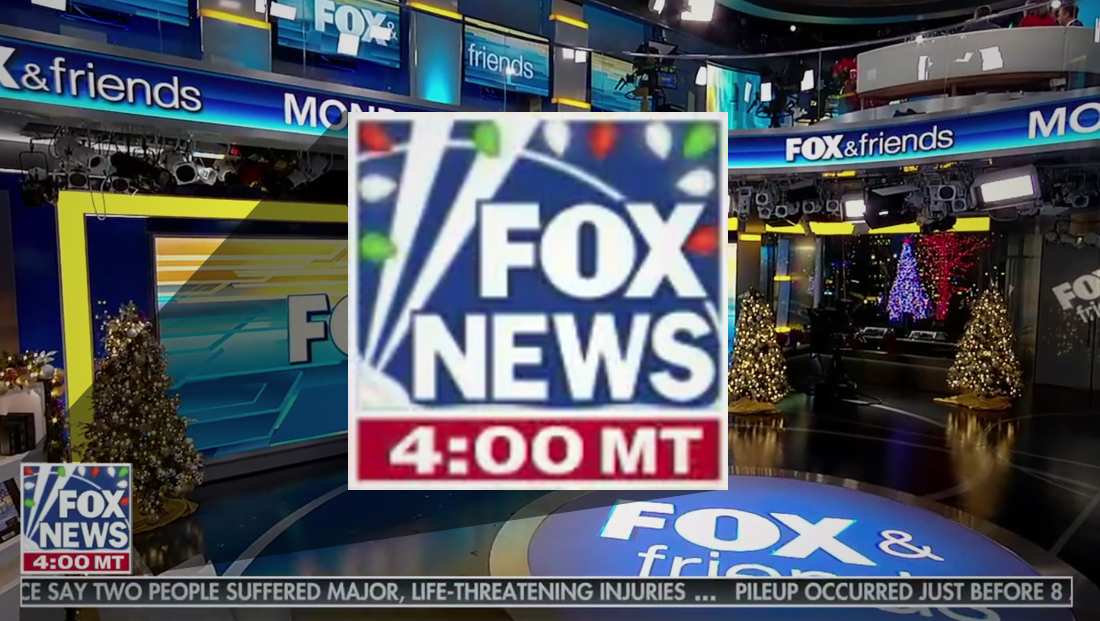 Beginning Monday, Dec. 23, 2019, the network's bug was adorned with red, white and green holiday lights and small drift of snow.
The network's hosts have been known for decrying the "War on Christmas" for several years now, which made last year's more winter themed bug a bit puzzling.
Red and green are often used as a part of a more general, more secular holiday season color scheme — including in several years' worth of Starbucks holiday cup designs that Fox has targeted as being "anti-Christmas."
It's also worth noting that the practice of stringing lights on trees, has, like many modern Christmas traditions, roots in pagan rituals surrounding the winter solstice, though they also have been appropriated to represent Jesus as the "light" of the world.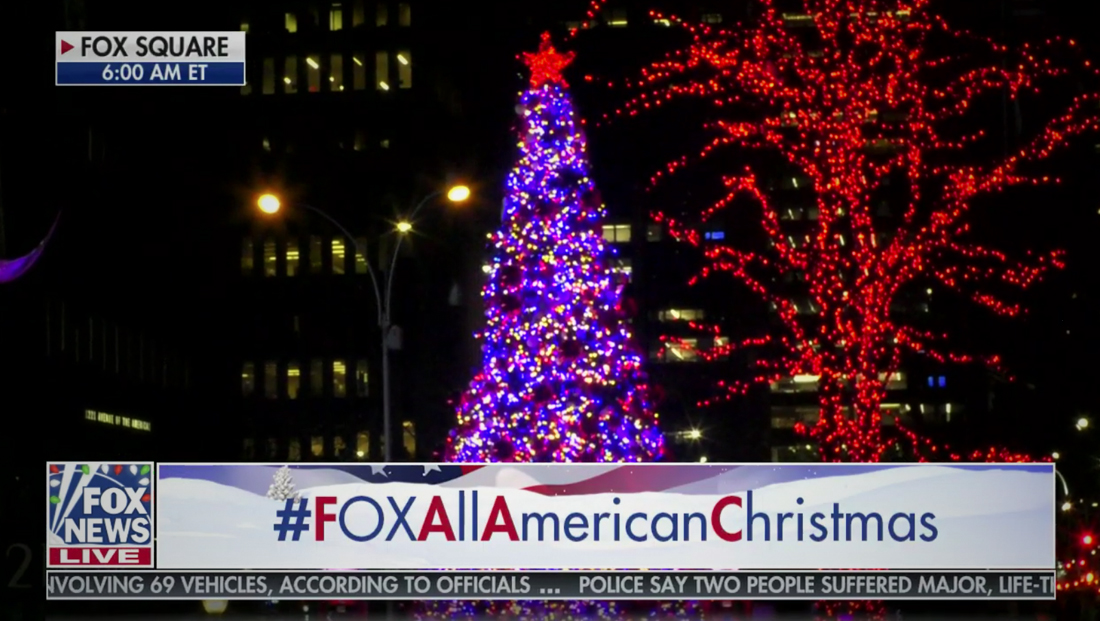 Fox is also plugging the hashtag "#FoxAllAmericanChristmas" using a snowy graphic with American flag accents — and the first letter of each word highlights in red (which illustrate the tagline has the rather odd and awkward acronym of "FAAC").
Fox, like many broadcasters, has also decorated its studios with various holiday and Christmas decor, which it attempted to show off Monday morning in wide jib shot that went awry when the camera appeared to hit something in the studio.
Earlier this year, the network tackled the "War on Thanksgiving" (though not with quite the same vigor) — but used a more autumn themed bug that was leftover from the year before.
While Fox did note that Sunday, Dec. 22, 2019 was the first night of the Jewish holiday Hanukkah and features some on set menorahs, its bug remained the normal one Sunday.
The latest in design, production and engineering
Subscribe to NewscastStudio for the latest delivered straight to your inbox.