'Nightly' takes viewers behind the scenes in holiday credits sequence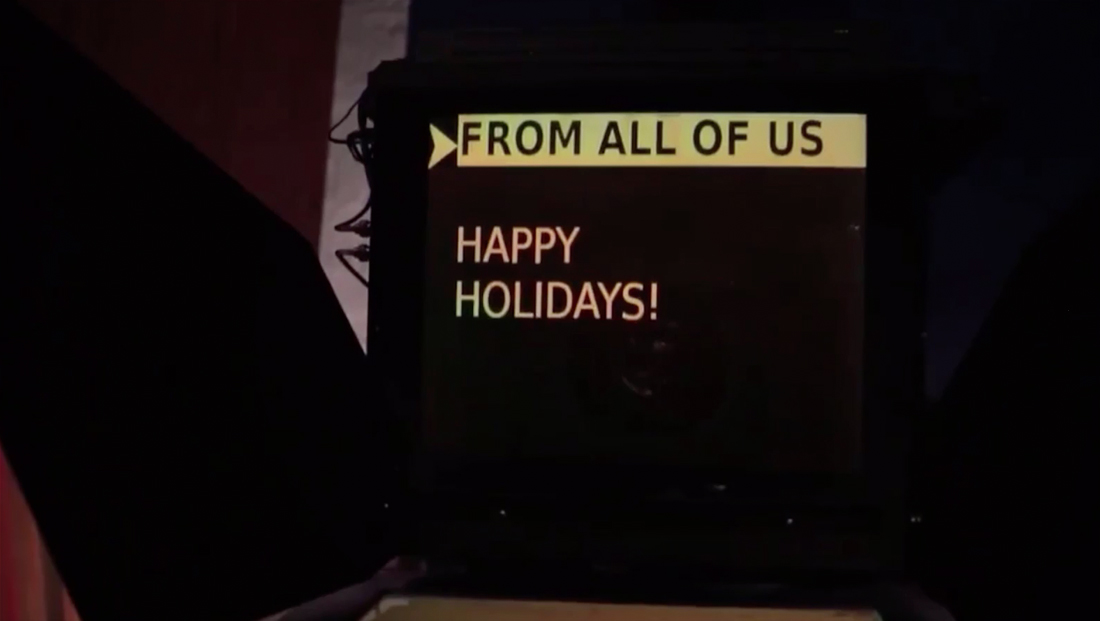 "NBC Nightly News" created a "full credits" clip that not only included the names of its entire editorial and technical team, but sweeping walkthroughs of the network's headquarters.
The clip starts with anchor Lester Holt in Control Room 1A in full screen.
The picture then "shrinks" while staffers' names run along the left side a variety of behind the scenes clips are shown to the right.
Many of these shots appear to be captured by handheld cameras and take viewers on a brief tour of inside 30 Rock, the network's headquarters.
The clip ends by entering the "Nightly News" side of Studio 3A and briefly showing Holt at the anchor desk before zooming in on one of the studio camera teleprompters that reads "From all of us … Happy holidays!"
Here's the full version of the clip:
We've also cropped out the credits and "zoomed in" on the camera shot to give you a better view of the action, although the quality is a bit low due thanks to the digital zoom.
Last year, NBC aired the full credits at the tail end of the Dec. 25, 2018, broadcast.
The 2019 version of the credits was also posted to Twitter but appears to have been deleted on some versions of the platform, though it's not clear why or if there's a technical issue preventing it from appearing on some versions of Twitter.