'Jeopardy!' rethinks its look, sound for 'The Greatest of All Time' tournament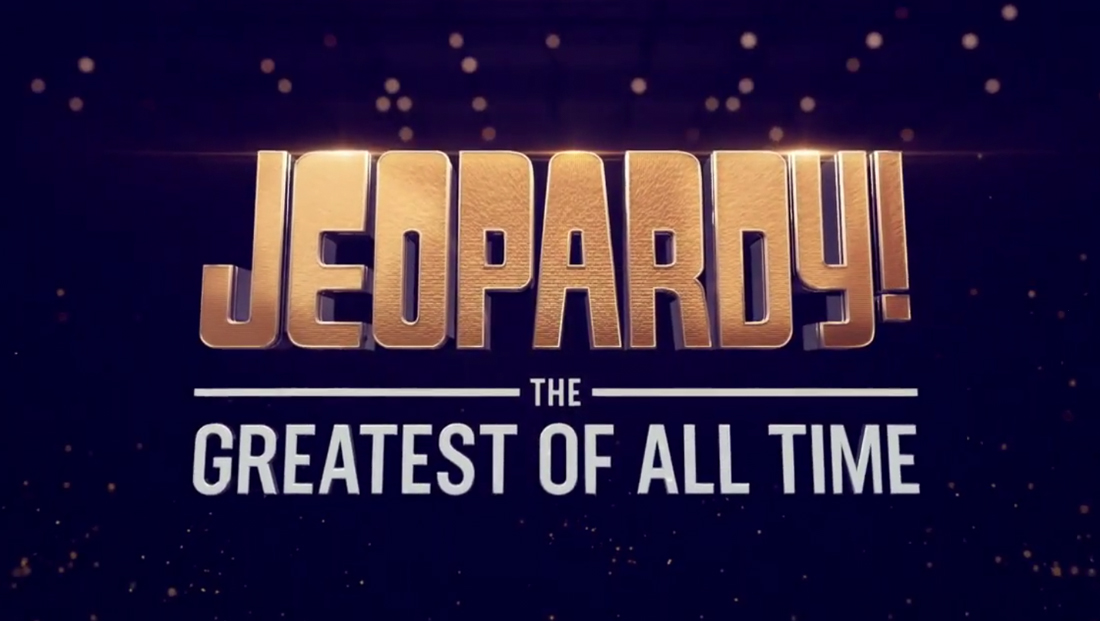 "Jeopardy!" kicked off its "The Greatest of All Time" tournament on ABC with a darker look and a new version of its famous "think" music.
The show dropped its normal open in exchange for a 3D animated rendition of its game board that is used to introduce each of the three contestants — James Holzhauer, Ken Jennings and Brad Rutter — and each's respective records on the show.
A "flipping" effect was used to transition between each player.
Meanwhile, the show used its normal set, but with darker lighting cues and modified surfaces.
Instead of the familiar blue and red wraparound background, much of the set's syc now features a "starry night" theme, including the audience area.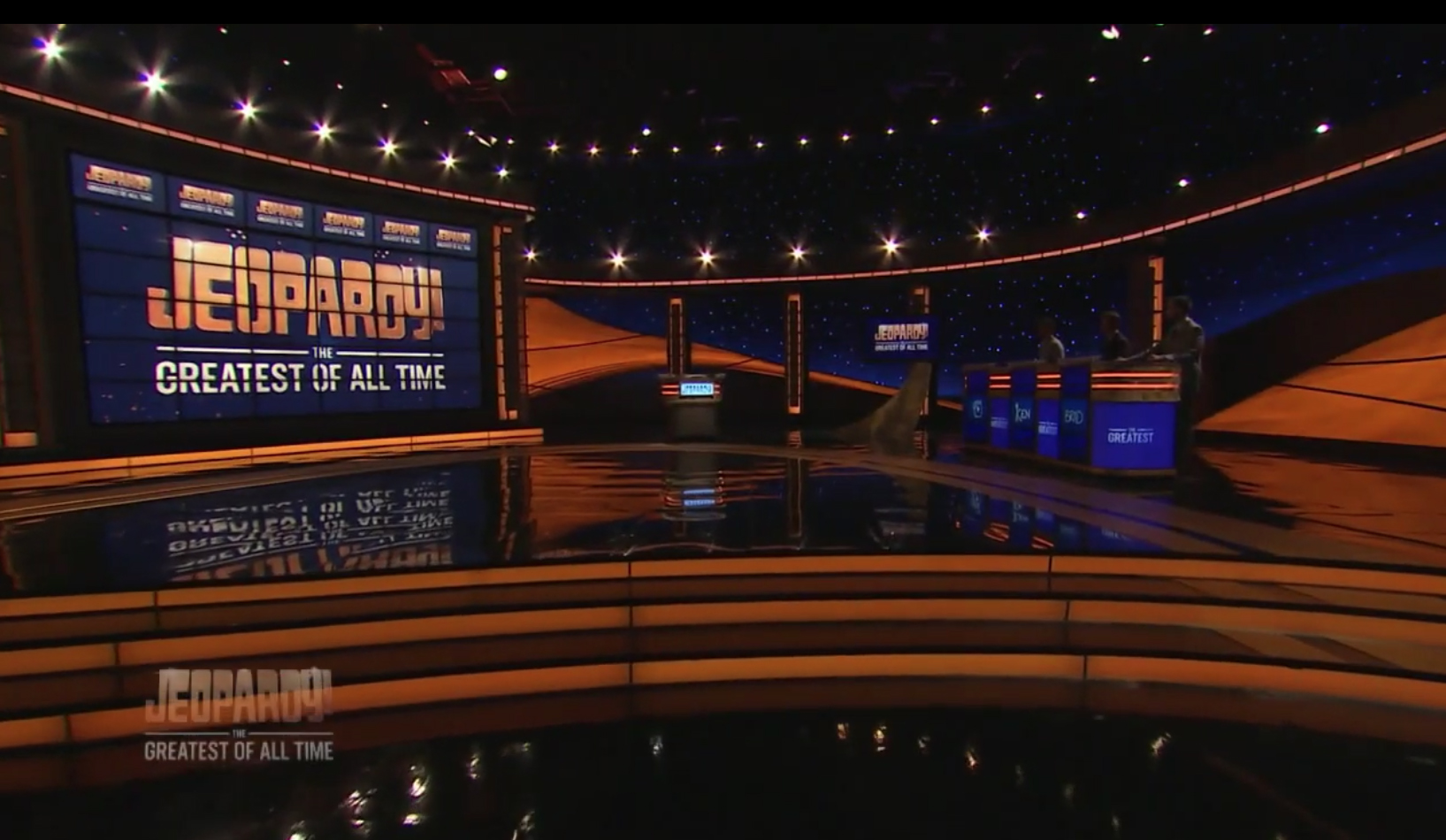 The integrated color changing LED on the set was also shifted to give the tournament a unique look — starting with a gold and blue look at the very start of each show before shifting to pale blue and violet.
The reason why ABC is airing 'Jeopardy Greatest of all Time' tournament https://t.co/uJEkXRiYzq #TVNews #BroadcastNews

— TVNewsMix (@TVNewsMix) January 8, 2020
The darker blue and gold palette is also used during Final Jeopardy!
Gold decals have also been added to the studio floor, while the bronze portions of the contestant and host lecterns have been covered with a gold mosaic style texture.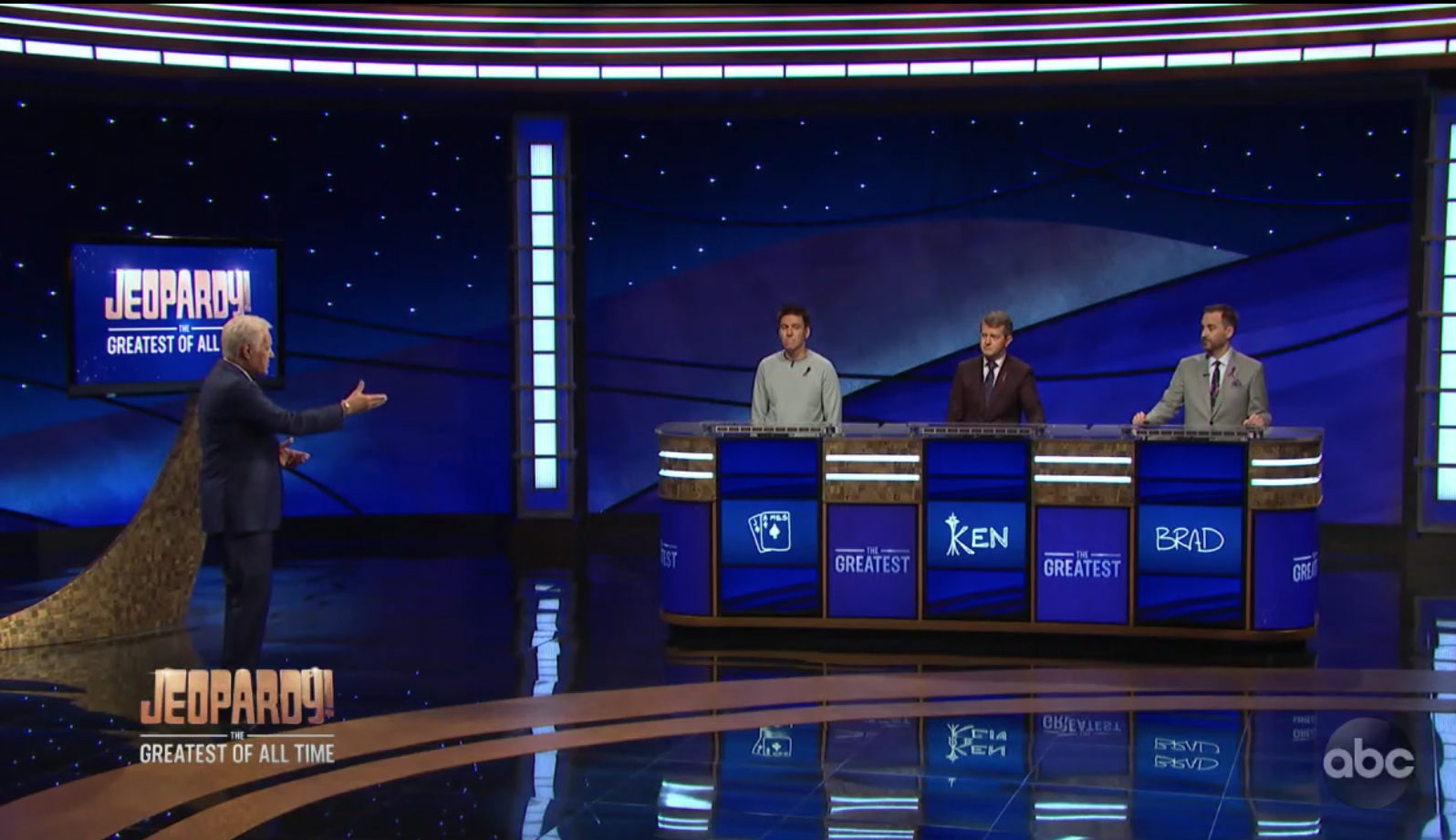 The words "The Greatest" have also been added to the contestant lecterns, similar to how the show frequently adds branding here for other tournaments.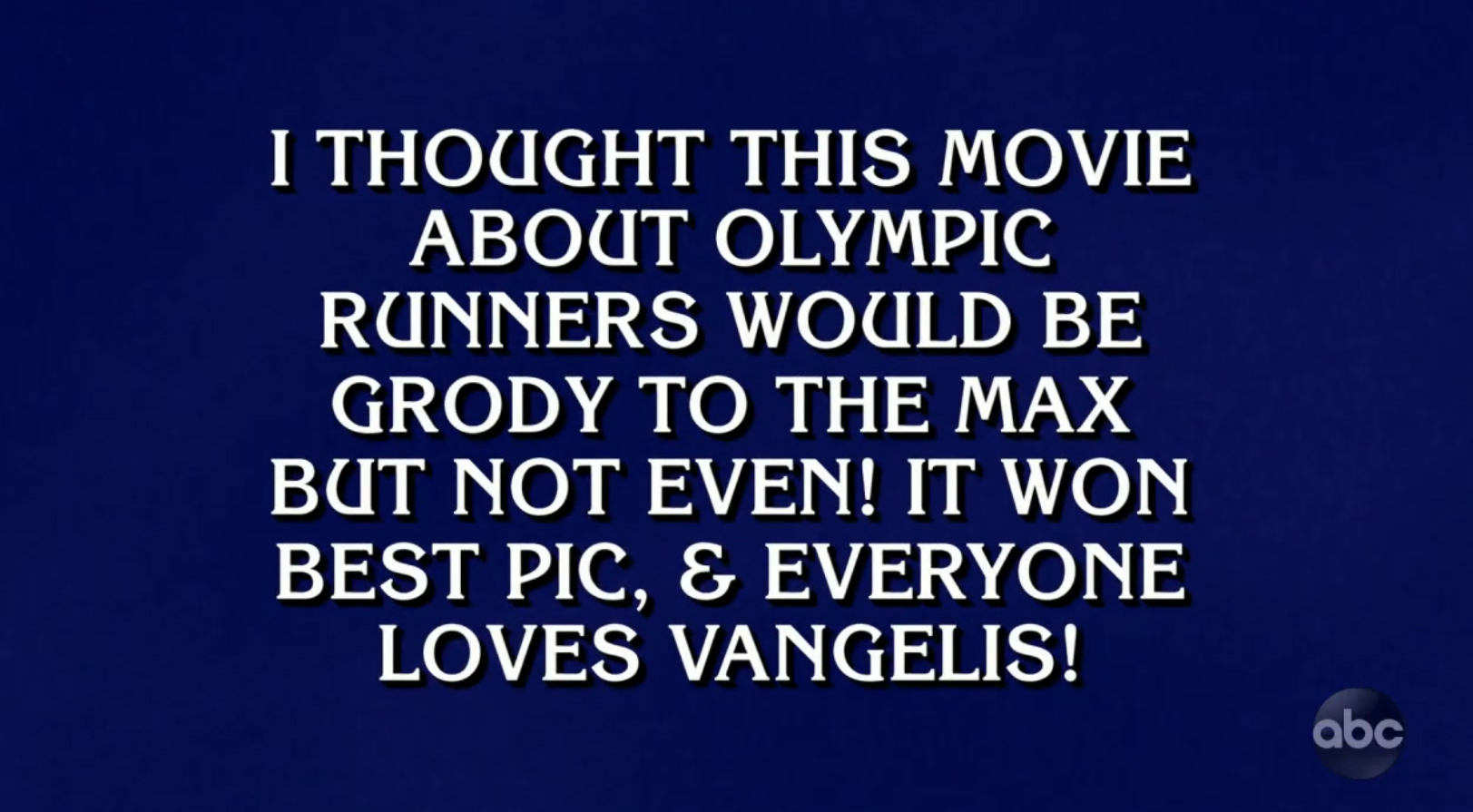 "Jeopardy!" also recolored the backgrounds of the category names and both the clue point values and clues themselves to a darker shade.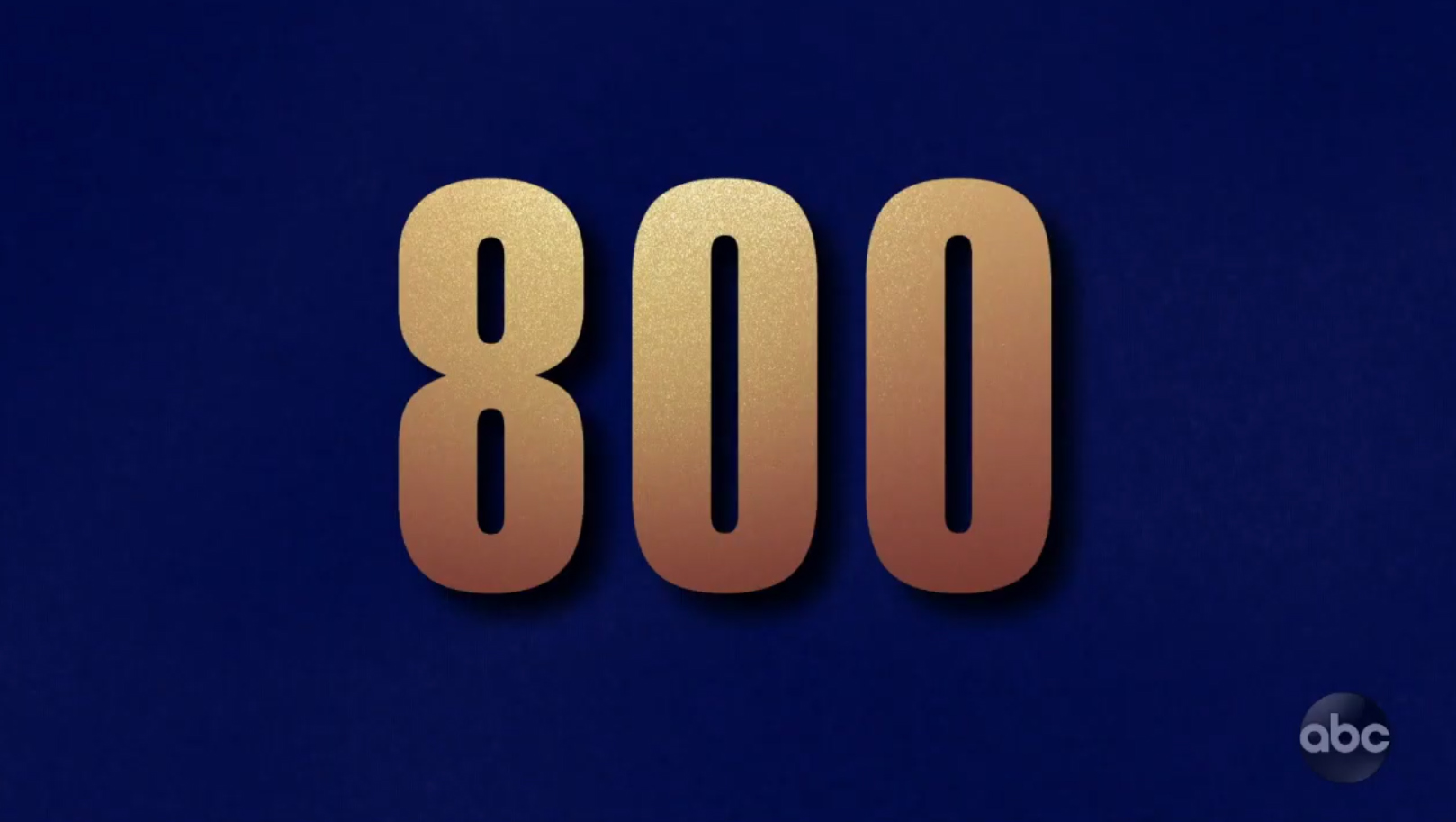 It's also worth noting that the tournament is using points instead of dollars — though the point value graphics use similar typography but boast the darker background color and a glittery gold effect.
Consequently, the gameboard and scores in front of the contestants eliminate the dollar signs.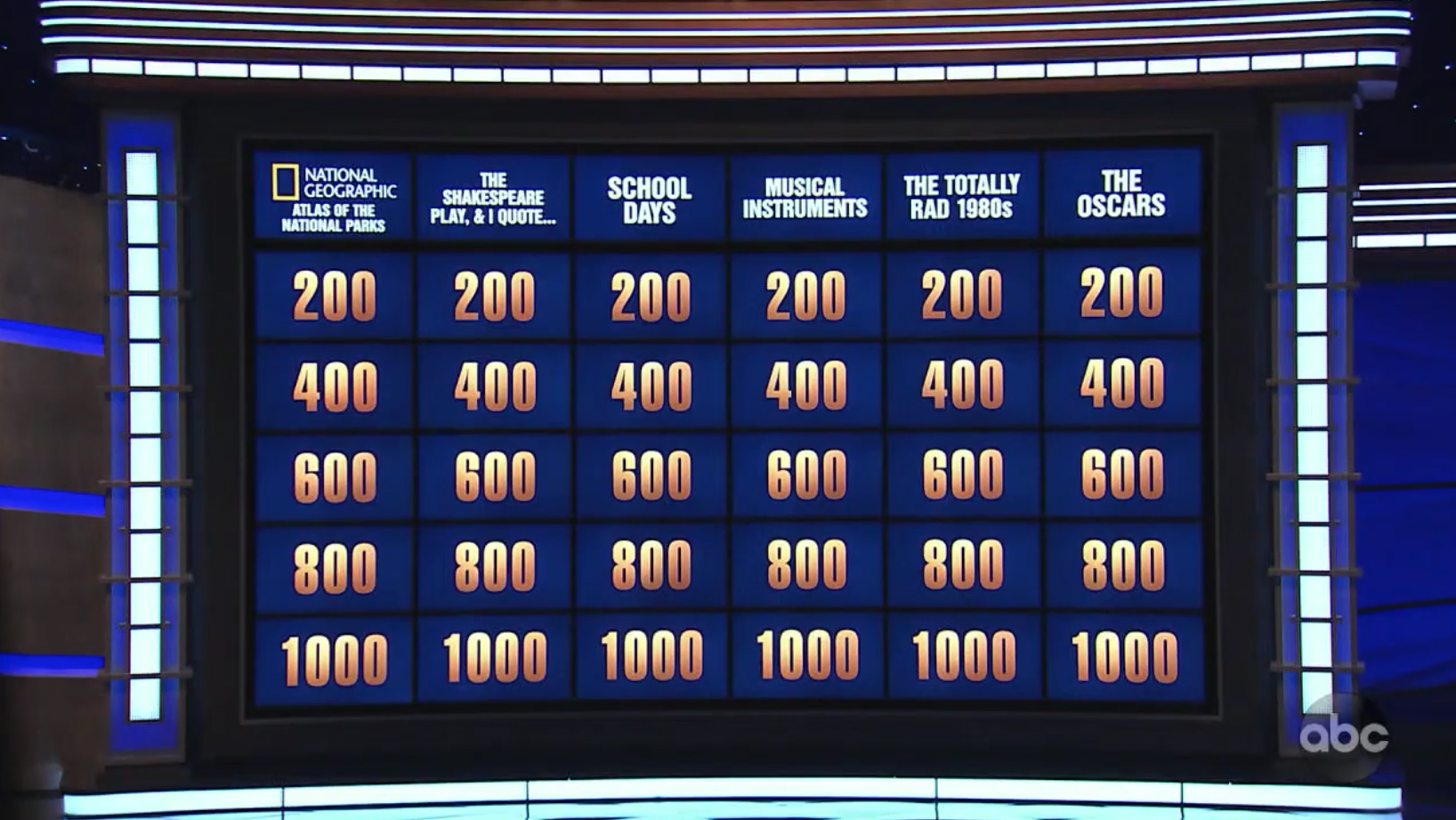 The biggest change, however, is perhaps not visible but rather an audible one — with a new version of the show's famous "think music" used during the Final Jeopardy! round.
Although it still lasts 30 seconds, as host Alex Trebek noted on the first episode, the music "seemed" to go "a lot faster."
A similar update has been made to the music that's used in the open and close.
Although now known as "Think!," the familiar melody was originally titled "A Time for Tony," a reference to "Jeopardy!" creator and composer Merv Griffin's son.
The show has used a variety of variations of the melody over the years, both as its theme music in the open and end credits as well as during the Final Jeopardy! round itself.
A "jazzier" version of the theme originally created for "Rock and Roll Jeopardy!" is used during teen tournaments and other instances.
Other music has been used throughout the show's history as well.