Quiz show "Jeopardy!" has returned for Season 36 with a trio of new opens that continues its creative evolution, but remain centered on the framework of each game — the categories.
"'Jeopardy!' is a very structured show, but you still don't know what is going to happen when you tune in."
The new series of opens was created by Gameday Creative, the agency behind the opens of seasons 34 and 35. The new graphics continue the theme started back in Season 32 of spotlighting the wide range of categories the show covers.
Previous to this direction, "Jeopardy!" typically redesigned its graphics each season — but without the more literal interpretations of subject matter.
The role of categories
As any "Jeopardy!" fan knows, the 13 categories used in each show can make or break a game. The categories are also often used to make jokes or puns as host Alex Trebek reveals them — but also must have enough variety to keep the game engaging.
"We wanted to remain true to Jeopardy's loyal fans and capture the show with a positive, uplifting vibe," explained Scott Flato, executive producer at Gameday, in an exclusive interview with NewscastStudio.
"Our goal is to make sure our opens are engaging. We wanted to add enough richness and depth so that if one watches the opens ten times they still find something new each time they watch," Flato explained.
Season 36 takes the category concept one step further by including direct references to frequent, broad categories on screen.
Typographically speaking
Gameday used Swiss 721 BT, the exact font used along the top of the "Jeopardy!" game board — to display category names front and center in each of the "scenes" viewers take a journey through.
All told, there are three categories per open and Season 36 has three versions of the open, so nine broad subject areas are mentioned.
"We made sure we picked subjects that are frequent topics on the show," explained Flato.
To emphasize the broader range of the show's content, however, additional words set in the font Kenyan Coffee, which has some visual similarities to the iconic "Jeopardy!" logotype, is blended into the 3D models and backgrounds shown on screen.
Building on how "Jeopardy!" reveals its categories with that familiar left-to-right camera move, each of the main category typographic elements is revealed on screen in a thematic way.
For example, "Literature" appears on screen as if it's being "typed" while wispy clouds reveal the word "Geography."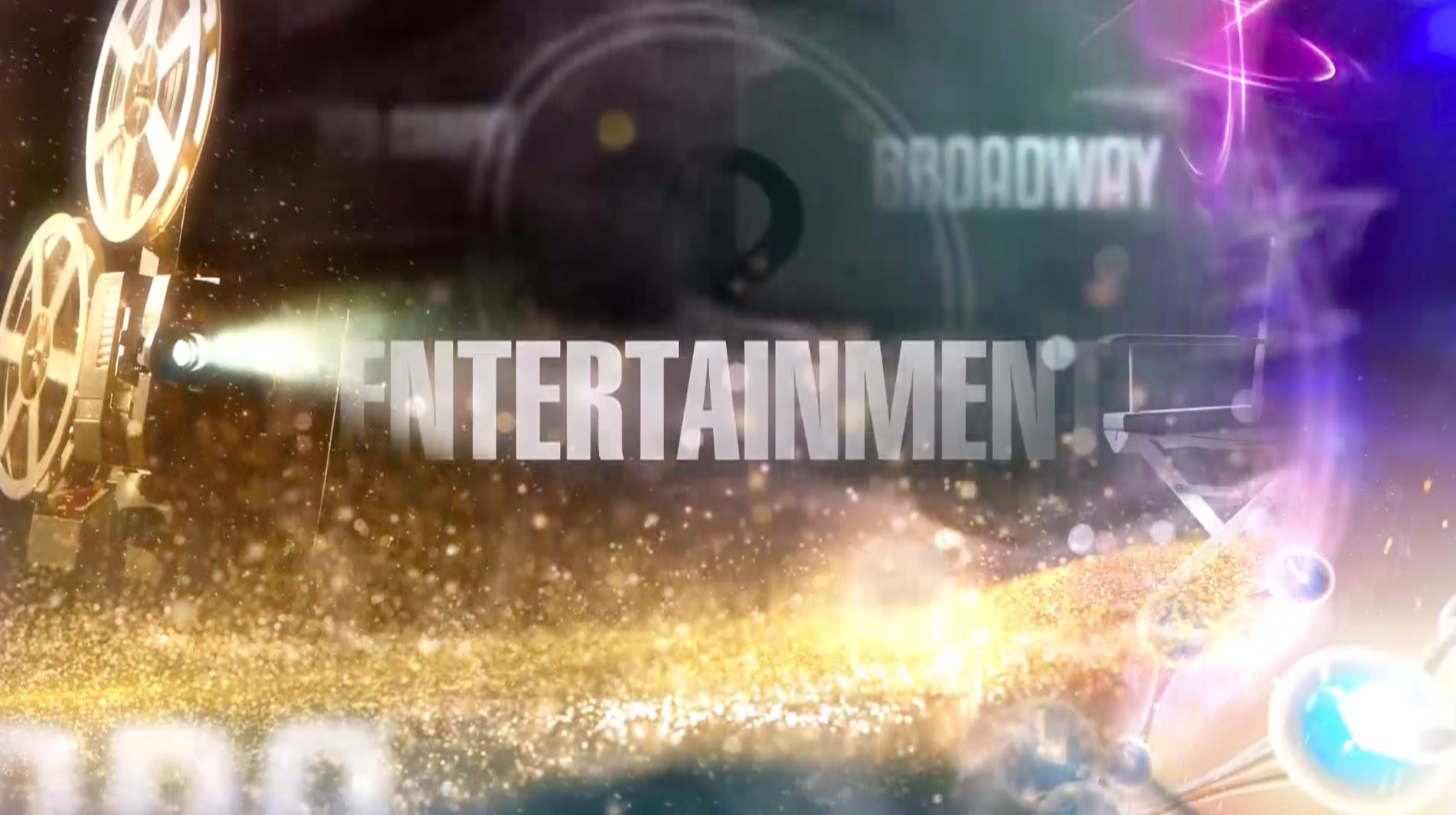 "Music" has a subtle staff accent behind it and "Art" appears in a hand-drawn style — while "Entertainment" is revealed thanks to the beam of a film projector, which happens to be Gameday's favorite reveal in the series.
Visual depictions
These typographic references, however, are only the start. Each set of words includes vibrant on-screen visuals related to the topic at hand.
Gameday carefully considered what imagery would be used, placing an emphasis on looking for "objects that captured the essence of the category and the flavor of the subject, but could also be animated and edited in an interesting way," according to Flato.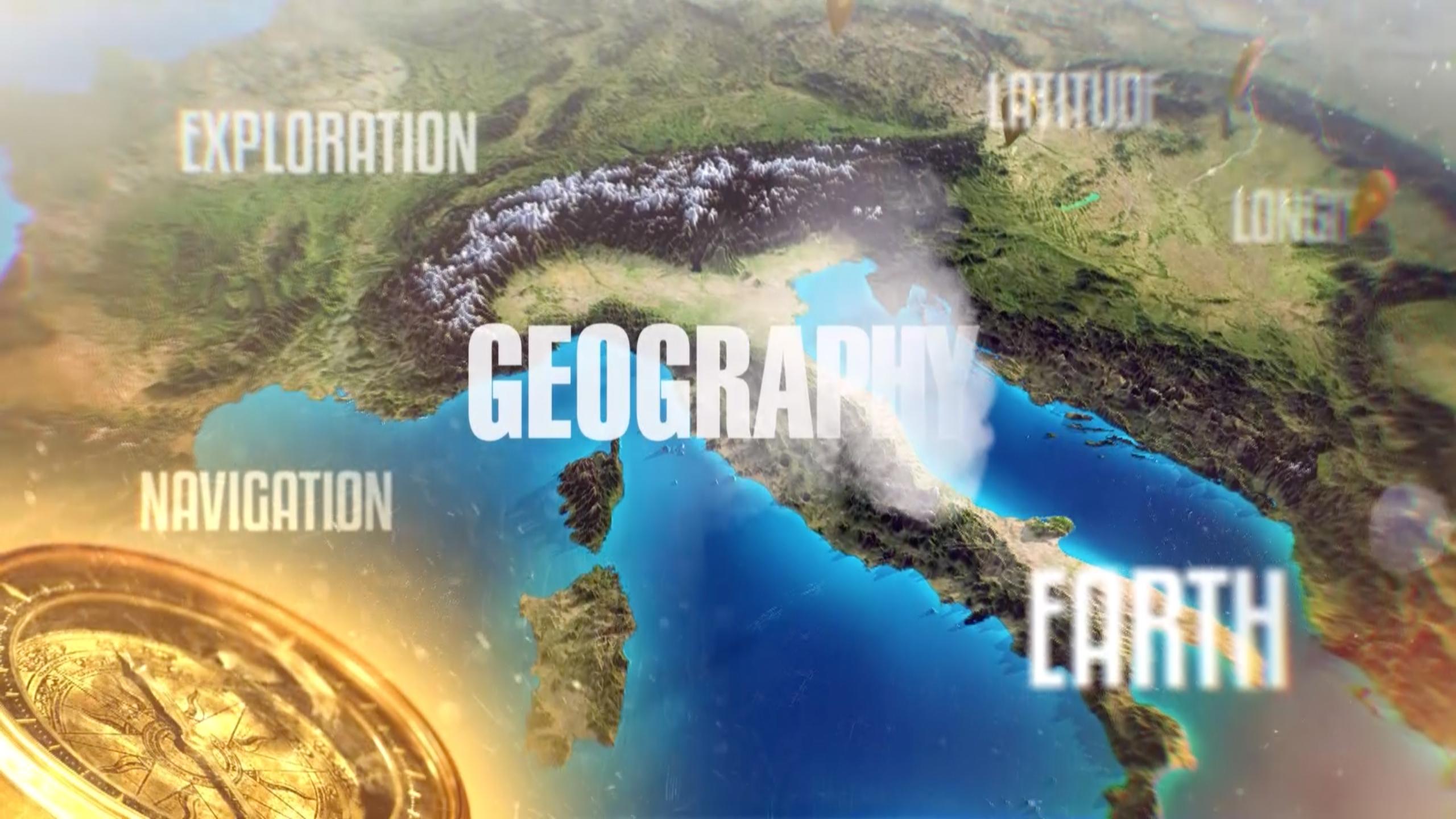 Many of the objects seen are original creations by the team at Gameday.
Other elements were licensed, but then textured and edited by Gameday to help fit the particular scene's look as well as to ensure overall visual continuity with the whole show's look and the rest of the open.
"We make decisions throughout production on whether creating from scratch or finding objects that already exist is our best course of action," said Flato.
However, licensing a base model is just the first step. Every object has been heavily composited and edited to work with the other elements, explained Flato.
Gameday used Adobe Photoshop and After Effects, plus Cinema 4D and Redshift to create the final scenes.
The title card
After all three scenes play out on their screen, the viewer then sees the traditional "Jeopardy!" logotype set against a colorful background with cloudy textures blended in — which are meant to represent mystery and drama.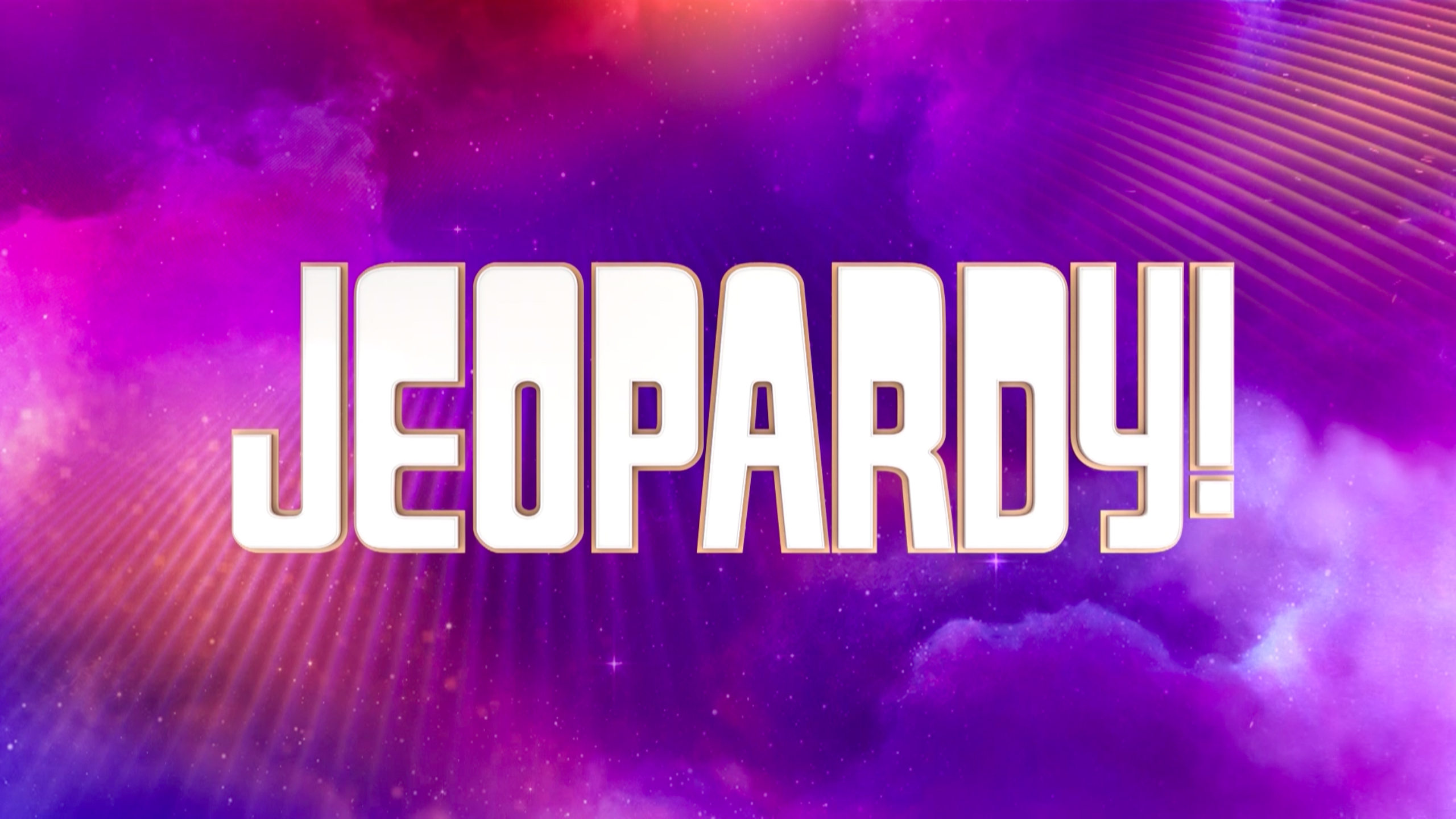 "'Jeopardy!' is a very structured show, but you still don't know what is going to happen when you tune in," explained Flato.
The title card also uses a violet, pink, and red color palette, much like that used in previous seasons — which is purposefully used to coordinate and complement the show's studio set. The logotype is subtly backed with a gold layer.
Design process
Gameday started brainstorming ideas for Season 36 in the spring — before Season 35 even finished airing.
The team first developed a wide variety of base concepts, refined them down to two or three they really like, and then worked with the "Jeopardy!" team to further develop concepts.
Once a direction is selected, storyboarding helps the team break down and map out each scene, motion theory, and samples before heading into final compositing and polishing.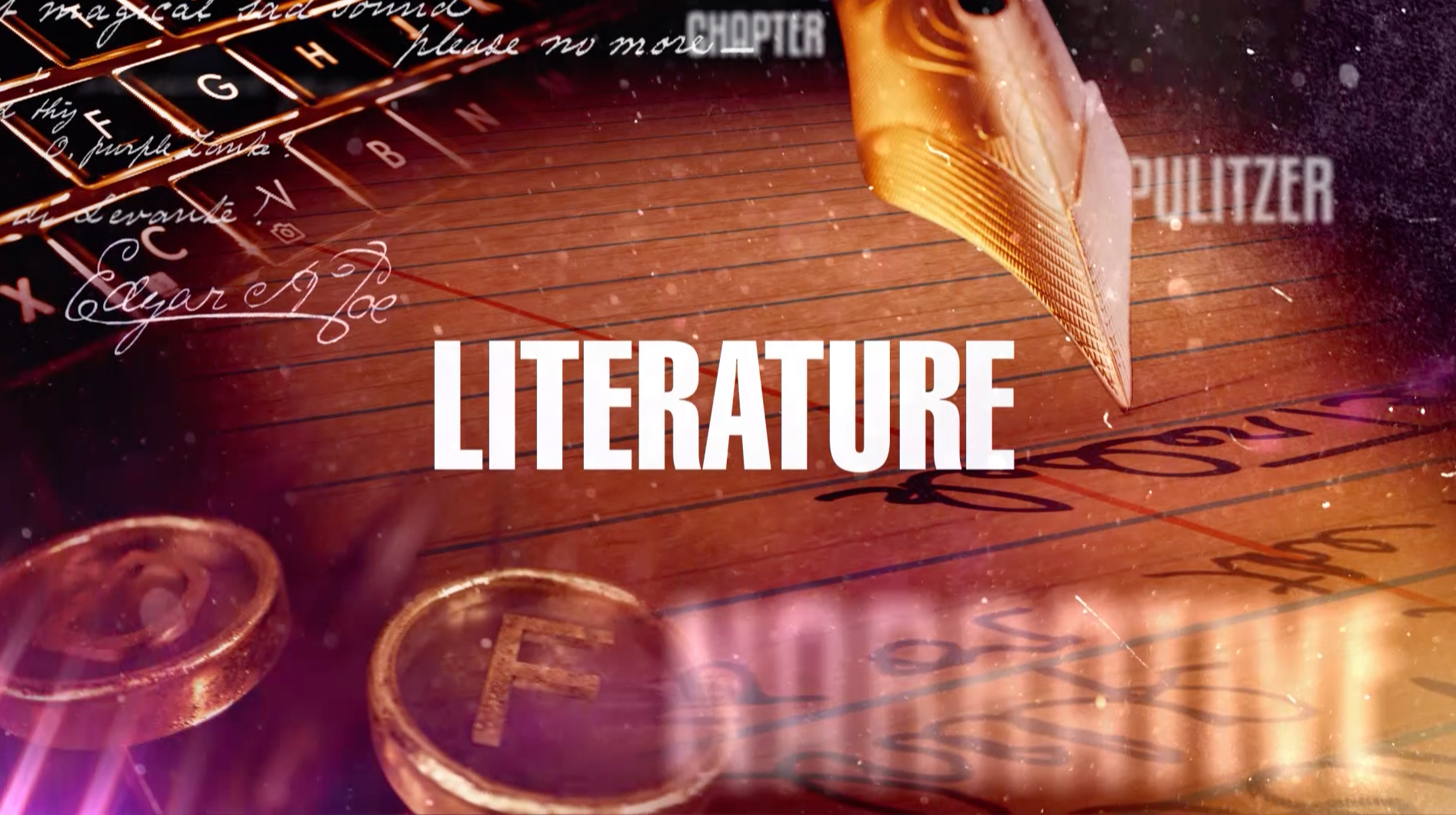 All told, it took about five months of work to create the three opens that will air in rotation.
Having three opens — despite there being five shows a week — helps keep the look fresh since, for example, not every Monday will have the same open all the time.
As with any good creative process, Gameday had to explore a myriad of other concepts early on — one being a visual way to express the proverbial "train of thought."
"What happens in a contestant's brain from the time when Alex Trebek asks a question to him or her buzzing in? How does that look visually?" Flato said.
Flato says these opens are a bit of a byproduct of that initial idea, but originally it looked much different on paper.
Gameday also explored an architectural showcase, or museum, of "Jeopardy!" knowledge.
"The idea was to guide the viewer through exhibits of 'Jeopardy!' trivia," he explained.
'Easter eggs'
As with previous seasons, there are hidden gems incorporated into each open.
The sheet music for the famous "Jeopardy!" "think music" appears in the music-themed scene, while Trebek's signature is in the literature one.
You can also spot the "Jeopardy!" logo in the entertainment scene, a nod to the show's prestigious place in American entertainment.
Working as a team
Season 36 marks Gameday's third time working with Sony Entertainment and the "Jeopardy!" crew.
"We wanted to add enough richness and depth so that if one watches the opens 10 times they still find something new each time they watch."
The combination has been fruitful, according to Flato. "The collaboration we have with this team makes this one of our most rewarding working relationships. Both the trust and creative input they give us makes us better at what we do, and we could not have asked for a better group of people to work with," he said.
"We are beyond grateful for the opportunity to work on such an iconic show — a show that our entire team has watched for years."
Watch the opens
Below are the three opens created by Gameday for Season 36. Because these are sourced from the original video files, they do not include announcer Johnny Gilbert. At the end of each open, the center of the "A" in "Jeopardy!" is used to transition to a wide shot of the studio.
The latest in design, production and engineering
Subscribe to NewscastStudio for the latest delivered straight to your inbox.