Al Jazeera English modernizes newsroom studio home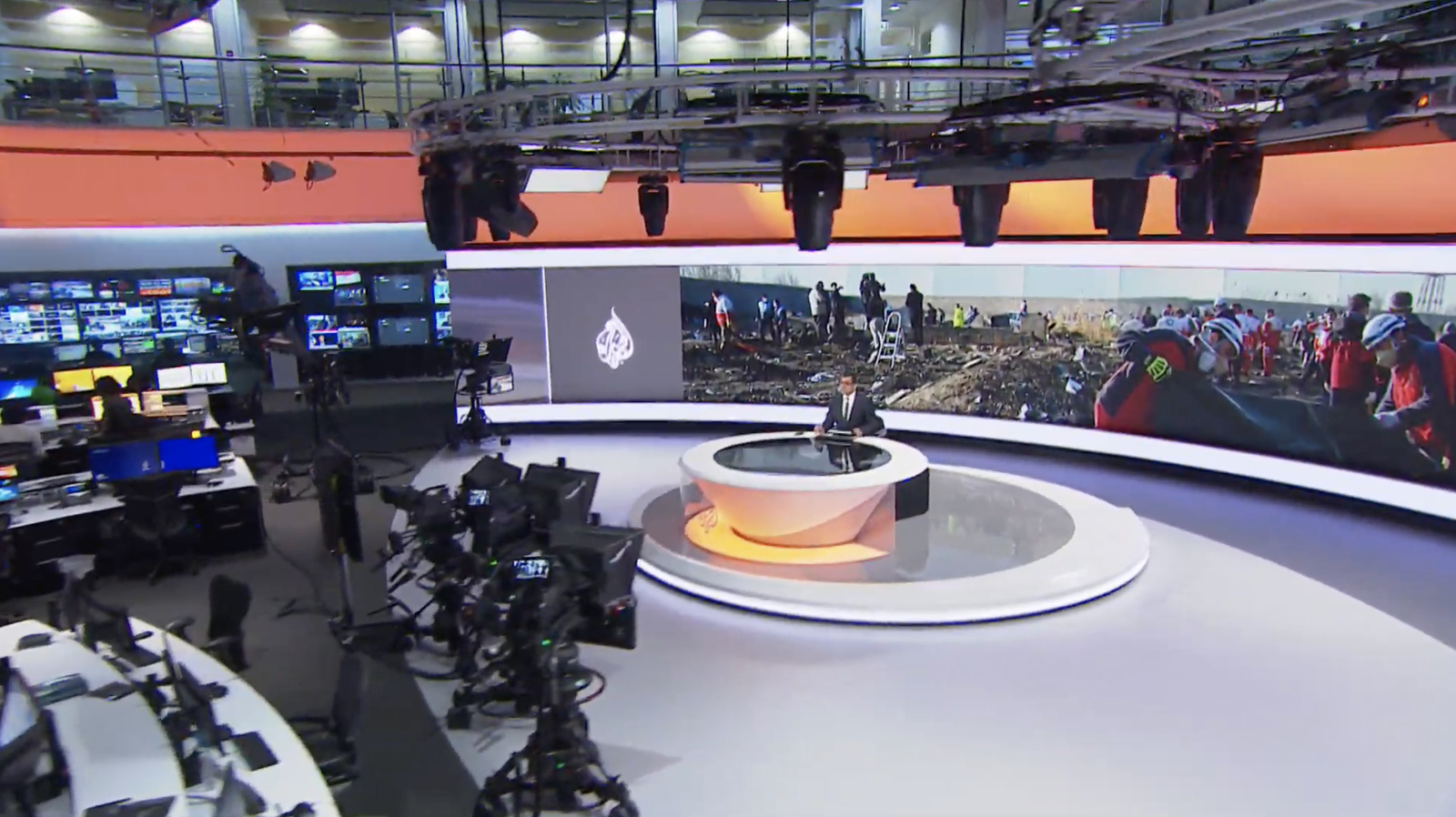 Al Jazeera English rang in the new year with the debut of its updated on-air branding and studio design at its headquarters in Doha, Qatar.
The updated newsroom studio set, known as Studio 11, includes an expanded video wall and a rotating anchor desk that can pivot 270 degrees. This movement allows the desk to use both the video wall and the newsroom as its background on-air.
The channel also debuted updated channel branding with refreshed insert graphics, show opens and music cues.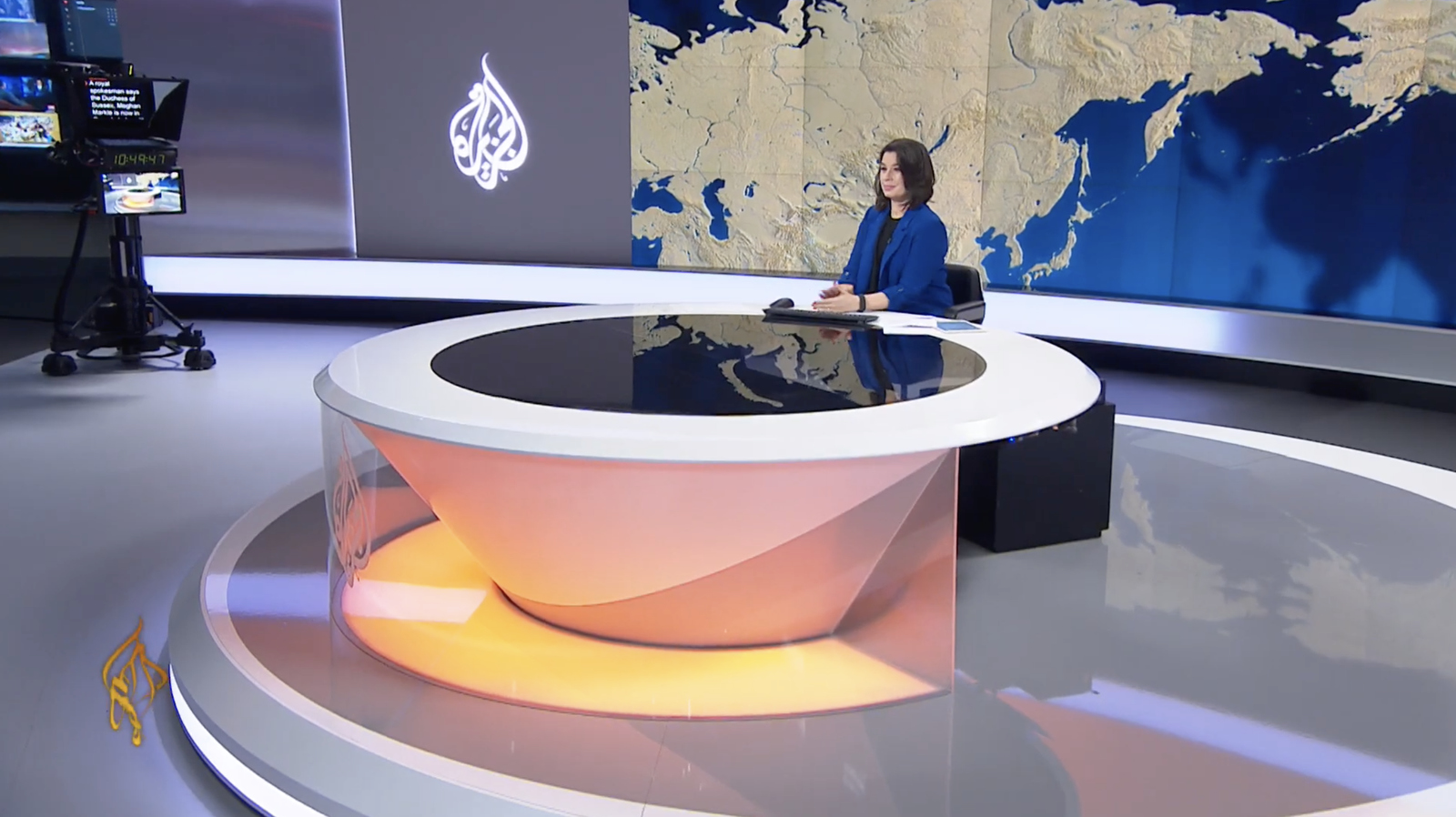 "We are excited to be starting the new decade with a refreshed look," said Giles Trendle of Al Jazeera English. "This has involved the renovation of our studio and news room in Doha and the creation of some new on-screen features based on internal consultation as well as employee and audience feedback."
"This has been an amazing project, a huge effort has been made by all departments, coming together with one vision; the aim of creating a more dynamic, modern and fresh on-screen presence that will really enhance and promote the Al Jazeera brand as we move into a new decade," said Duncan Preston, head of global creative at Al Jazeera.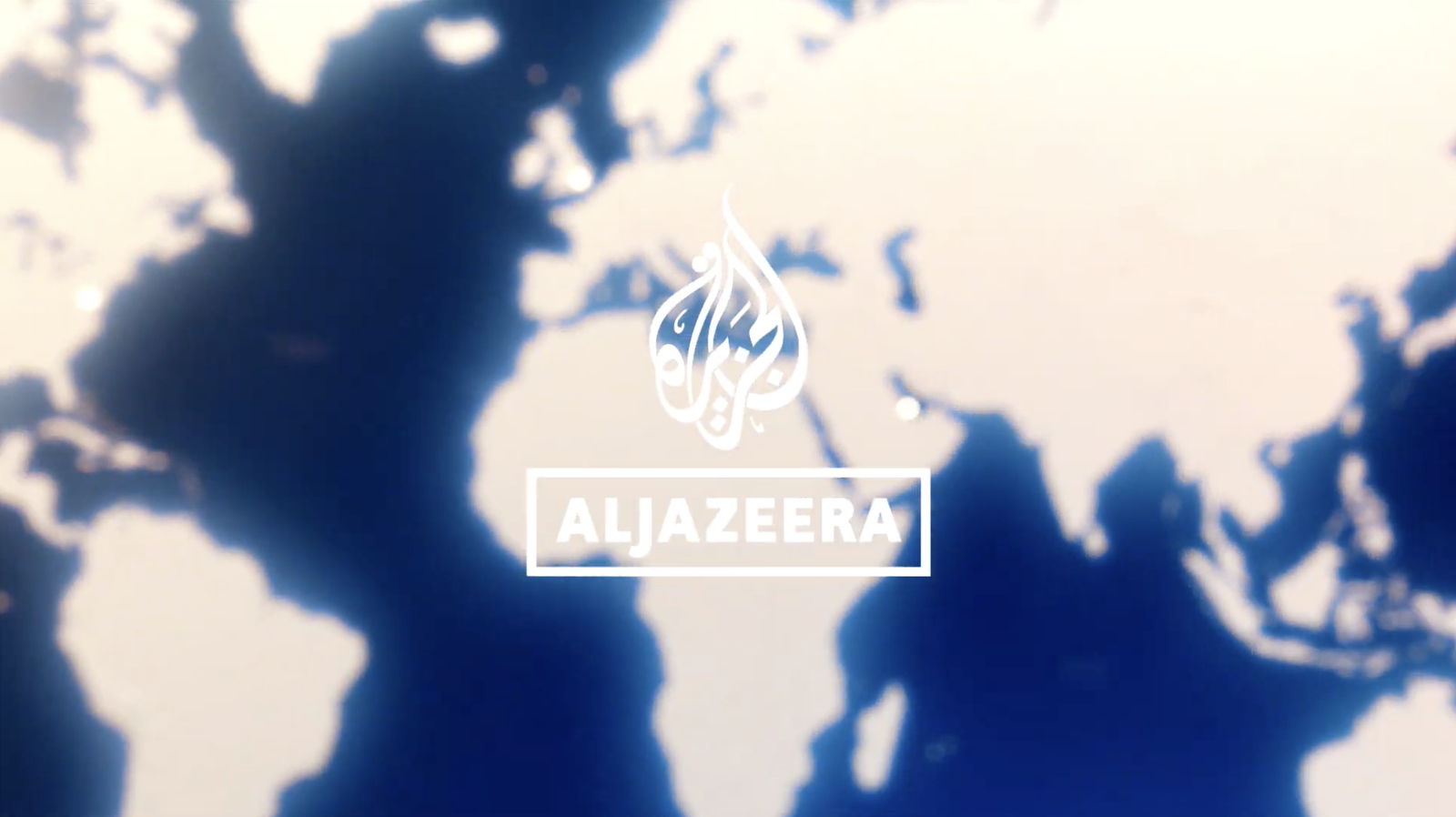 Along with the on-air elements, the newsroom workspace was also updated and modernized with 13 contractors helping deliver the project.
Al Jazeera English has used a newsroom set since its launch in November 2006 with the sweeping video wall and tracking camera shot becoming a fixture of the top-of-the-hour headlines.