Networks find multiple ways to illustrate impeachment events, new evidence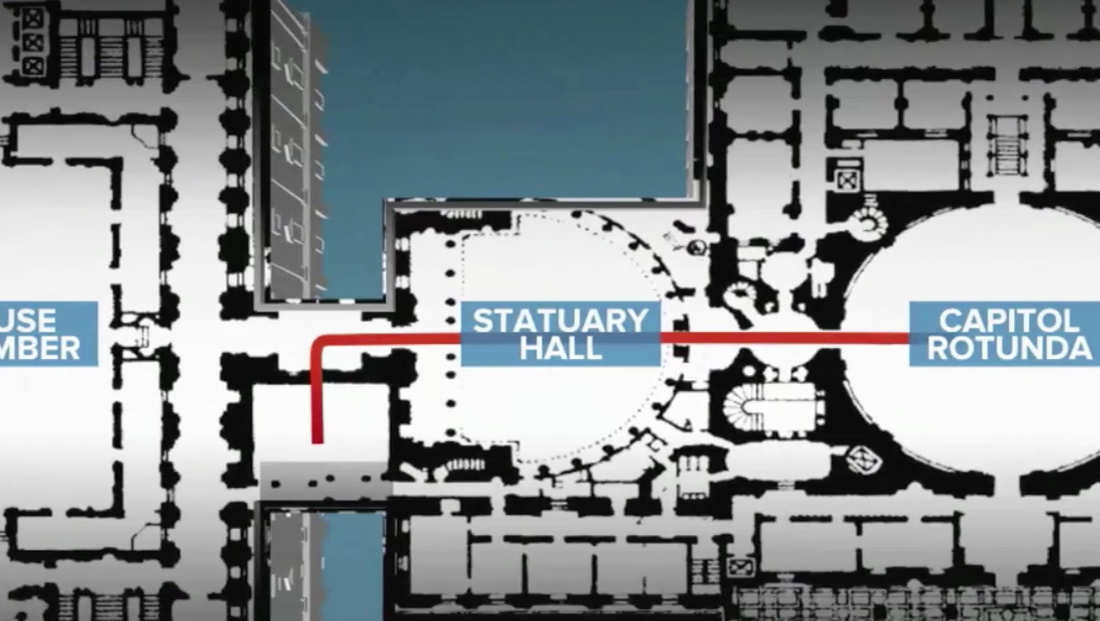 All big three network newscasts covered the events leading up to the start of Donald Trump's impeachment trial Wednesday, Jan. 15, 2020.
"ABC World News Tonight" illustrated the "walking" of the articles across the Capitol with an animated floor plan tracing the route the representatives took.
Meanwhile, other video on video and full screen graphics were used on "World News," "NBC Nightly News" and "CBS Evening News" to illustrate new evidence that has surfaced surrounding Trump's alleged dealings with the Ukraine as well as key people in the case.