E! News expands offerings, moves into new NYC home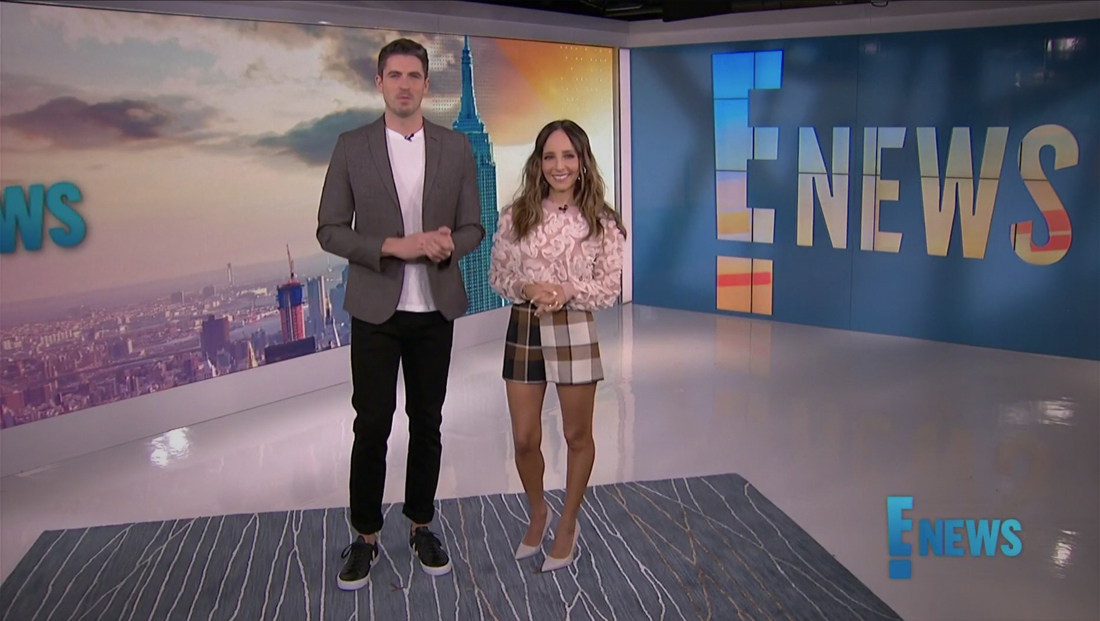 NBCUniversal's E! News began 2020 with a new home, new look and expanded offerings based out of New York City.
First, NBC updated Studio 6E in Rockefeller Center, previously a multipurpose set that is part of 30 Rock's Global Media Insert Studios, as the new NYC based home for the brand.
The space was upgraded with a seamless LED video wall, some additional hard scenery, updated flooring and accent furnishings.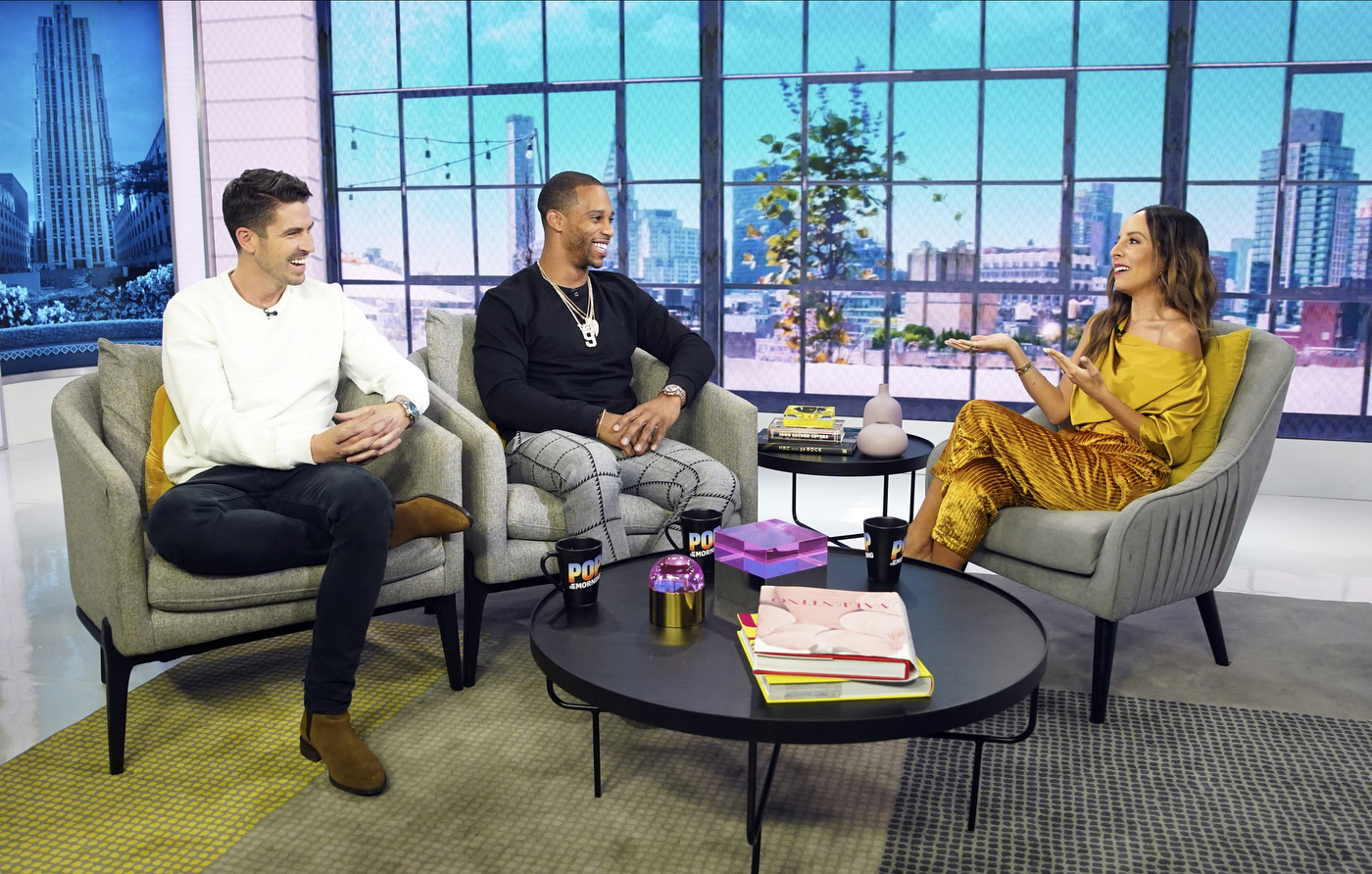 The video walls often showcase a colorized New York City skyline, emphasizing the show's new home, as well as a simulated loft-style row of windows.
In addition, topical graphics, including headshots of celebrities that will be discussed on the show, are often lined up across the video wall. The video wall is also used for some augmented reality segments, such as when the hosts review fashion from an awards show.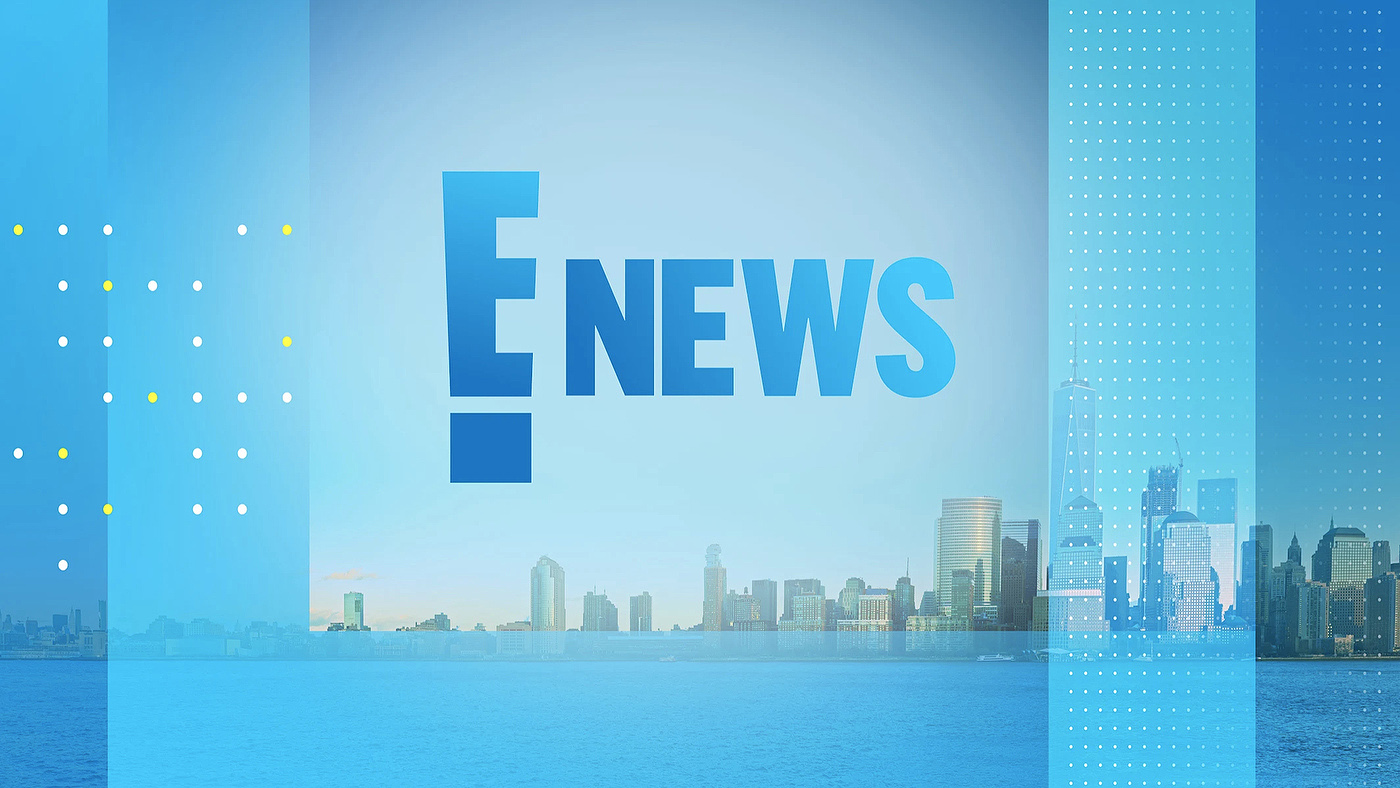 New York is also heavily showcased in the new open for the E! News blocks, which debuted Jan. 6, 2020, when the show officially moved to New York.
In it, hosts Scott Tweedie and Lilliana Vazquez are shown taking the subway and a yellow taxi, respectively, before meeting up with coffee and heading into 30 Rock for the 7 a.m. eastern show.
Tweedie and Vazquez also co-host the new morning show "Pop of the Morning" at 11 a.m. with Victor Cruz joining them in the studio. "Daily Pop" continues at noon from the West Coast using the "corner office" studio it has been using.
The network also continues its evening offering, "Nightly Pop."
Both New York-based broadcasts also have new colorful graphics that add more extensive use of color after the simpler red, blue and yellow color palettes the show has used over time.
The E! News logotype is now often shown with a subtle blue gradient, while dotted textural elements accent the look.
These updates are part of an overall strategic expansion for the E! News brand.
Other shows planned include "In the Room" and "BingeE! Club" (both working titles) while "Nightly Pop" will grow from two nights a week to four.
Studio 6E was originally built as a flexible space that could be used for both NBCUniversal programming and inserts, and the video walls likely mean it can continue to be used for other productions or inserts when E! isn't using it.
Over the years, the space had been updated with new technology and other scenery changes and was used for The Weather Channel's "Wake Up with Al" and, much later, NBC News' streaming service, NBC News Now.
NBC News Now has mostly relocated to the network's fourth floor newsroom, where the studio space is dubbed Studio 4E.
In the early days of the space, one wall was lined with a series of sliding panels that could be used to change up the look. These types of panels are essentially unnecessary nowadays given the ability of seamless video walls to create almost any look at the flip of a switch.
E! News previously broadcast from a small studio on the West Coast that was shared with sets for other E! series over the years, including the now-canceled "Fashion Police."
The latest in design, production and engineering
Subscribe to NewscastStudio for the latest delivered straight to your inbox.