Network morning shows lead with impeachment previews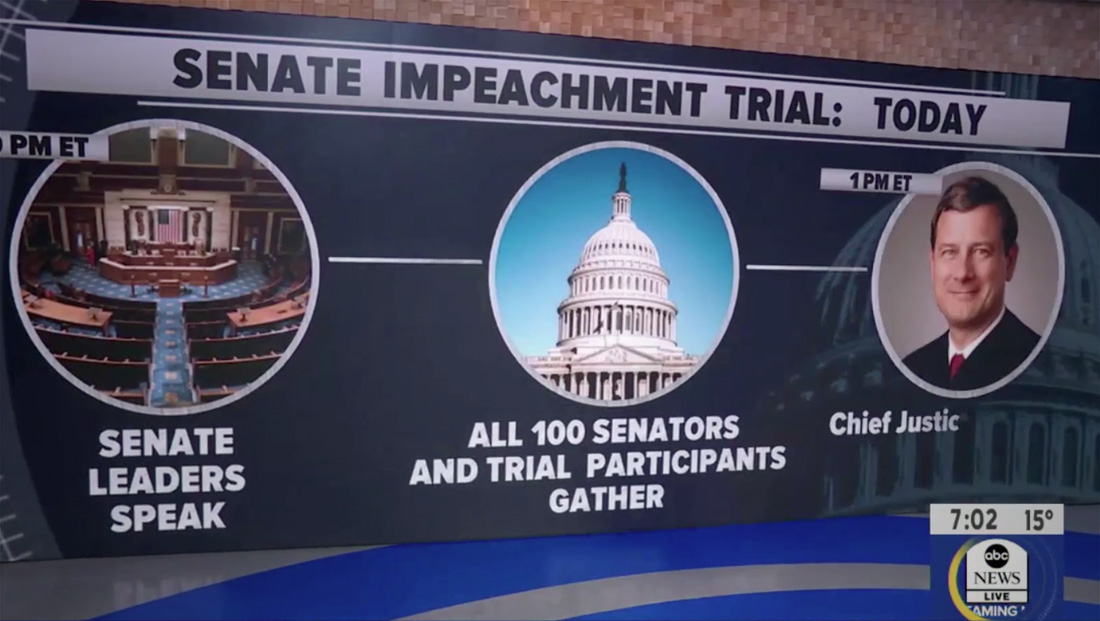 Here's a quick look at how each of the "big three" network morning shows covered the first day of Donald Trump's impeachment trial.
"Good Morning America" lead with the story, but also managed to slip in a tease for Robin Roberts' exclusive interview with Sharon and Ozzy Osbourne at the top of the show.
The broadcast used the video wall camera left of home base to lay out the day's events.
"CBS This Morning" also lead with the story, though its anchors also briefly chatted about royal family news at the start of the show even as impeachment trial graphics were being shown on the set's video walls.
CBS also started out with a live report from Davos, Switzerland, where Donald Trump is currently attending meetings.
On NBC, "Today," meanwhile, used its video wall to showcase key points about the trial before the handheld "walk and wander" camera shot moved over to the sliding LED panels in the "production area" to showcase five correspondents standing by.