Networks break in for start of Trump's impeachment trial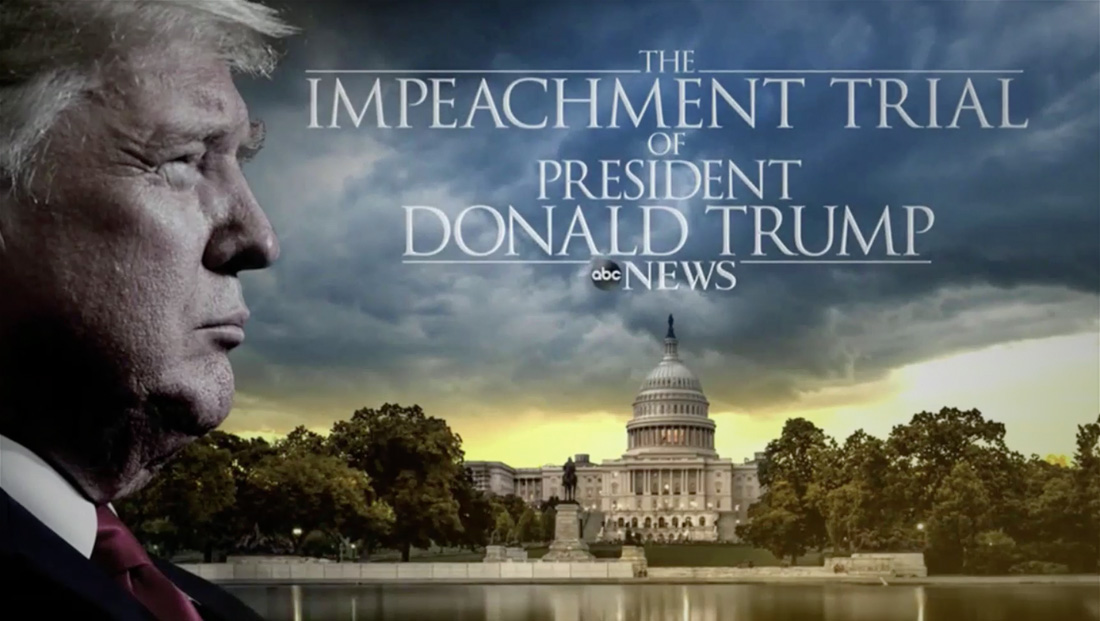 The "big three" broadcast networks all broke into regular programming to cover the kickoff of Donald Trump's impeachment trial Jan. 21, 2020.
The networks broke in around 12:30 p.m. eastern.
In the Chicago market, this put the special report right in the middle of local news on the ABC and NBC owned stations and the start of daytime soap "The Young and the Restless" on CBS at 11:30 a.m. local time.
WMAQ and WLS, the NBC and ABC affiliates, respectively, both interrupted their local newscasts to carry the special report, with NBC Chicago slipping in a brief transition from its anchor before cutting over the network.
WLS's "Eyewitness News" was cut off abruptly.
For a brief moment, both station's local bugs and tickers also remained on screen before they were killed off.
CBS used day one of the impeachment trial to debut a new special report slate and also aired a heavily stylized, extended open.
Unfortunately for CBS, anchor Norah O'Donnell was caught on camera making an angry face and gesture just before the second open ran.
PBS offered live coverage to its member stations and also streamed it online.
To fill time before the coverage started, PBS replayed preview coverage from the days leading up to Jan. 21.
Once coverage started, the network use the standard "PBS NewsHour" open but with a different title card at the end.