CBS Sports is already promoting Super Bowl LV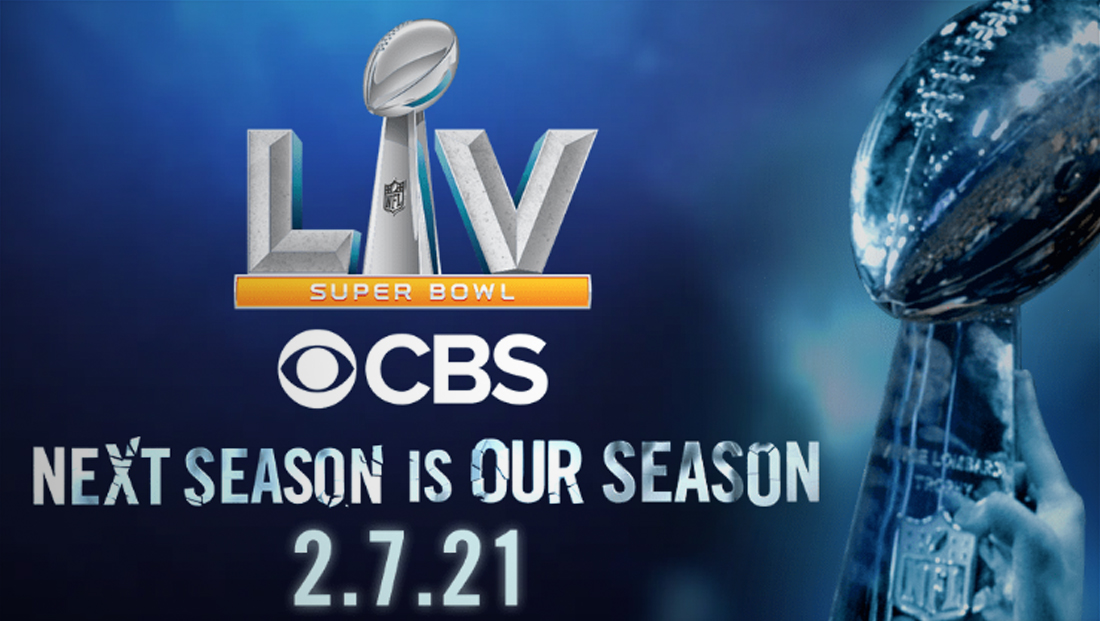 Before many football fanatics have even fully recovered from their Super Bowl party indulgences, CBS already wants them to know "next year is our year."
The network is using its TV oriented digital properties, including TV.com and TVGuide.com, to run a campaign promoting its coverage of Super Bowl LV scheduled for Feb. 7, 2021.
Clicking the ads, which sometimes include the video promo, takes you, rather inconveniently, to cbs.com, which isn't, at least as of this writing, featuring any corresponding promo.
ViacomCBS owns the digital portion of the TV Guide brand.
Unfortunately, that date isn't quite the calendar anomaly Feb. 2, 2020 was — with it being both Groundhog Day and the first palindrome date (when written as 02/02/2020) in over 900 years.
The dramatic spot uses splintered, extruded text to remind viewers of where to find the big game next year.
Super Bow LV will take place in Tampa, Florida.
The Super Bowl, and its massive amount of advertising revenue, rotates among CBS, NBC and Fox, with each network also paying the NFL a fee for the broadcast rights.