Networks break in for Trump's post-trial presser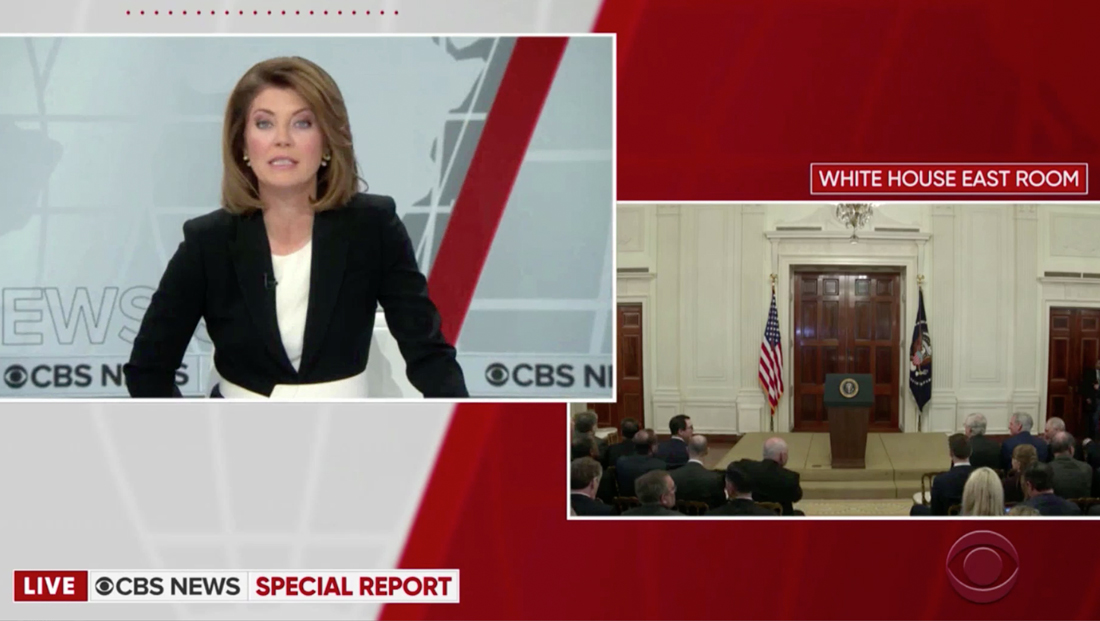 Major broadcast networks interrupted regular programming Thursday, Feb. 6, 2020 about 16 minutes past noon eastern time.
In Chicago, WMAQ, the local NBC affiliate, was in the middle of tossing to weather when anchor Marion Brooks was apparently told in her IFB that the network was breaking in.
After a rather awkward pause, the feed finally cut over.
ABC News had weekend "World News Tonight" and ABC News Live anchor Tom Llamas on the "Live" set that is also being used for "World News Now" temporarily.
Norah O'Donnell anchored from Washington, D.C. for CBS.
Fox, meanwhile, cut in closer to 12:19 eastern time, which gave its host just enough time to introduce what was happening.