Column: Console-ation for great expectations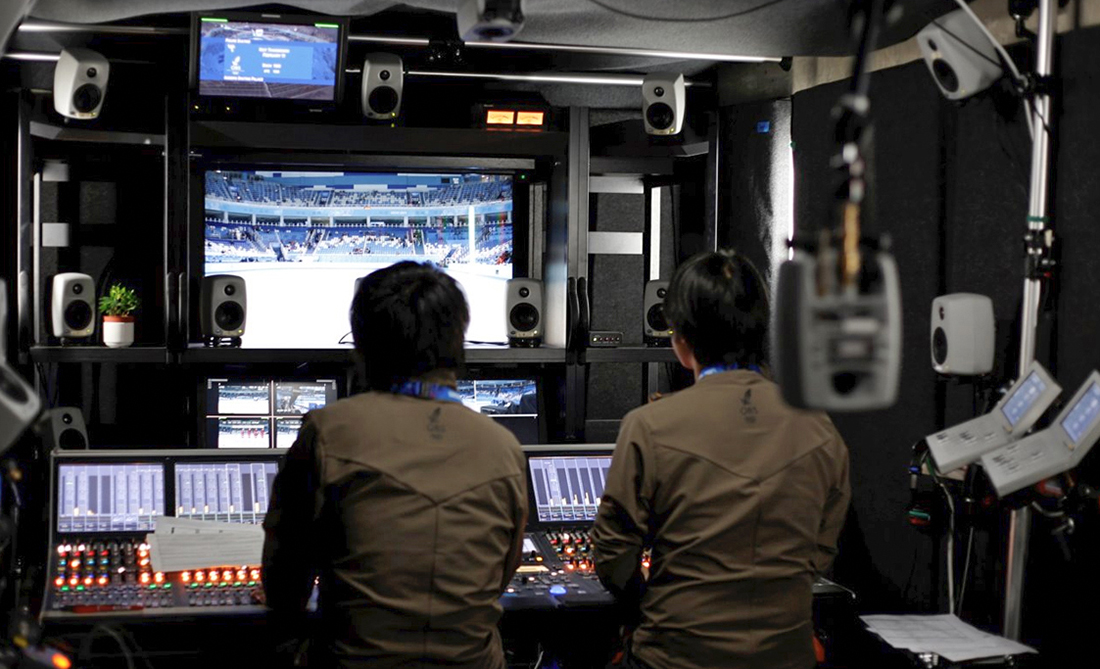 Subscribe to NewscastStudio for the latest news, project case studies and product announcements in broadcast technology, creative design and engineering delivered to your inbox.
As audio applications are converging, the demand for mixing consoles able to cater to a variety of scenarios is rising. Being able to create separate mixes for, e.g., a live performance that is concurrently telecast, streamed over the internet and recorded—either using one desk or several control surfaces connected to the same processing core—starts making a lot of sense.
Provided, that is, the mixing system you choose is up to the task. It needs to provide dedicated feature sets that cater to broadcast, live and recording applications with functions audio engineers have come to expect from a broadcast, live or studio mixing system.
A mixing console for broadcast applications probably should provide support for all relevant IP standards: SMPTE 2110, AES67, RAVENNA and DANTE. It should allow for multi-user operation, assist engineers with convenient functions in hectic environments like auto mix, up- and downmix, audio-follows-video. And it should offer support for next-generation audio/3D immersive formats right at the "sweet spot." Integrated loudness metering, parallel compression, a built-in routing matrix and flexible signal management are a given. Plus, of course, a fast, intuitive user interface.
What's high on everyone's list for live applications? Selective recall options, oversnaps (i.e., offsets for previously stored settings), a comprehensive multi-trigger (MIDI, GPIO, LTC) theater automation cue list, effects plug-in control right from the desk, workflow-specific customization of functions and features, A/B input switching, and VCA cascades and nesting with over 48 VCAs.
For recording, aspects like dynamic timecode automation, top-notch microphone preamps and processing algorithms, machine/DAW remote control, customizable signal chains, parallel compression and an ultra-low-noise console design are essential.
Whatever the application, however, the console needs to have an excellent sound. Right off the bat, before the first EQ tweak. A mixing system able to deliver all of the above is fit for demanding live applications such as late-night programming, global streaming of album launch events, concerts, theatric performances, and even high-profile celebrations of national days for a massive live audience concurrently aired on radio and television.
And that is only the beginning. Increasingly, the ability to port the settings of one console model to a larger or smaller sibling simply by inserting a USB stick is appreciated by sound engineers who work all around the globe, serving global events like athletics, soccer, baseball, and the like. They can never be sure of the console model they will have at their disposal.
Brand-agnostic IP support in the guise of SMPTE2110 is becoming a must for applications involving multiple sites, i.e. services that take place in one city and are attended by communities in other locations several hundred miles away. This increasingly involves using dark fiber lines and a wide-area network.
Such applications go hand in hand with video footage for an inclusive experience in all locations, and so a console allowing operators to assign video thumbnails to all channels speeds up intuitive live tweaking of voices or instruments as the need arises.
Yet another important aspect of a mixing system is the possibility to use the same sources for different applications: public address, broadcast, recording and streaming. Sharing inputs among multiple operators and their consoles without the slightest signal splitter implies that changes to the input gain made by one operator are of no consequence to the others; the opposite would create unprofessional level jumps in the wrong places. The beauty of networked consoles is precisely that one stream can be used in multiple locations and processed for each application individually.
Remote control of the I/O stageboxes is obviously nothing new, but if this functionality includes the input gain setting, there must be a way of countering the adverse effect of a signal being suddenly a lot louder or softer in places where it was fine until someone on the network changed the gain. Hence the importance of an intelligent gain algorithm.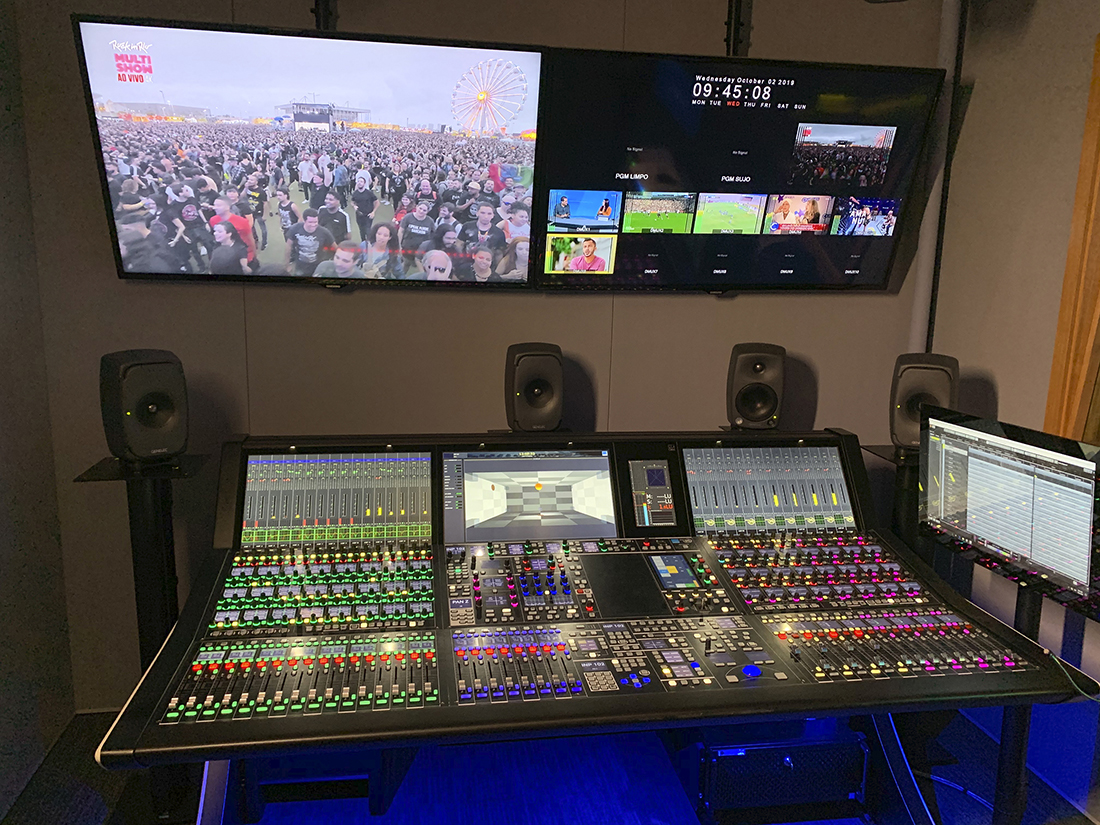 You may already have considered the benefits of remote production, an application where the A1 in Sydney, say, controls the signals ingested in Tokyo conveniently from the mixing console in the Australian audio control room, with minimal delay and maximum effectiveness. A pleasant side effect of this strategy is that the A1 in question can return to their home in the suburbs of Sydney when the event in Tokyo is finished—and work on more projects than a person forced to travel on-site for each event ever could.
For sports productions, native support for immersive, next-generation audio increasingly goes beyond the 5.1 format most mixing systems on the market support. Being able to control 5.4.1 or even 22.2 channels is definitely a big plus for high-profile events watched by millions.
Cutting-edge audio consoles—and indeed a host of other devices—are increasingly built to allow operators to do more with less: more applications at the same desk means fewer devices are needed if the desk genuinely covers all bases of the application at hand. Not having to compromise on anything—not even remote production or smart gain sharing—is definitely something to look out for. And all of the above already exists.
Subscribe to NewscastStudio for the latest news, project case studies and product announcements in broadcast technology, creative design and engineering delivered to your inbox.