How networks used AR for election night coverage 2020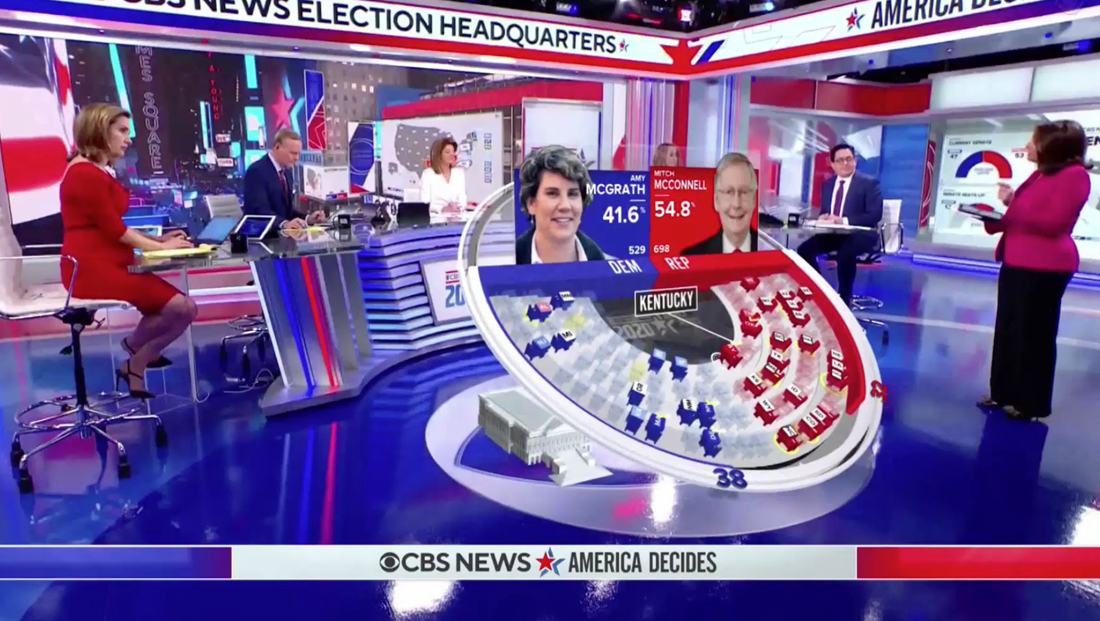 Subscribe to NewscastStudio's newsletter for the latest in broadcast design and engineering delivered to your inbox.
Over on NBC and MSNBC, some of the most prominent augmented reality elements weren't actually live AR.
The networks had, in past years, displayed the electoral map on Rockefeller Center's ice skating rink to showcase candidate results in giant flat elements, along with ribbons and stars, on the side of 30 Rock. However, the views of 30 Rock were pre-produced this time around, using tracking data and a pre-recorded video clip, played out live.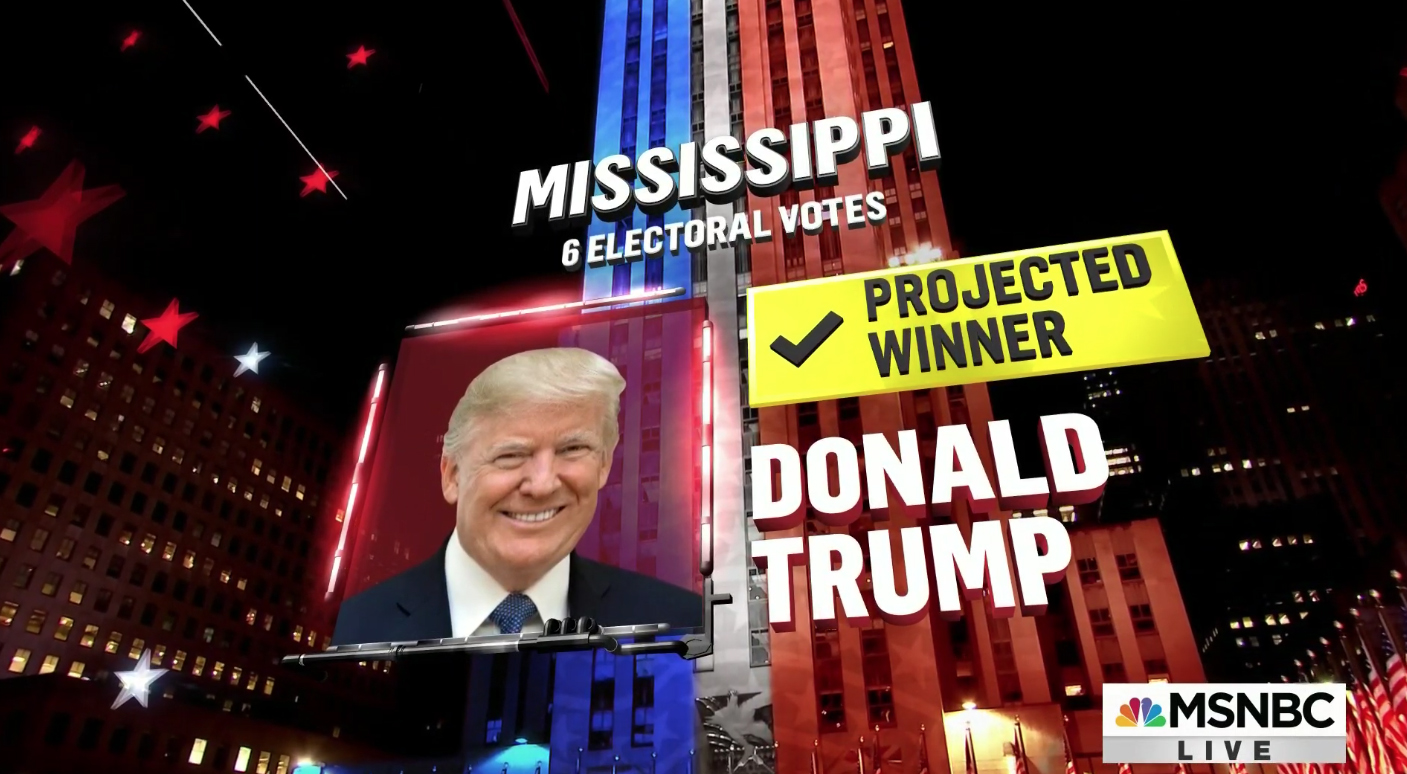 Although NBC and MSNBC referred to Rockefeller Center as "Democracy Plaza" – its name for a public interactive experience normally set up in the courtyard in front of 30 Rock – the concept has slowly dwindled in recent years and seems to have been extinguished almost entirely this year due to the coronavirus pandemic.
Businesses in Rock Center started boarding up windows amid concerns of violence, and NBC opted to cover the windows to Studio 1A, home of "Today" and its election headquarters, as well.
For select depictions of electoral vote counts, MSNBC and NBC did rely on true augmented reality inserted into the normal home base corner of Studio 1A and a temporarily installed riser in Studio 3A, but there were also images that made a metal support structure appear on the roof of the White House to show the map and candidate counts.
The two interactions appeared largely identical.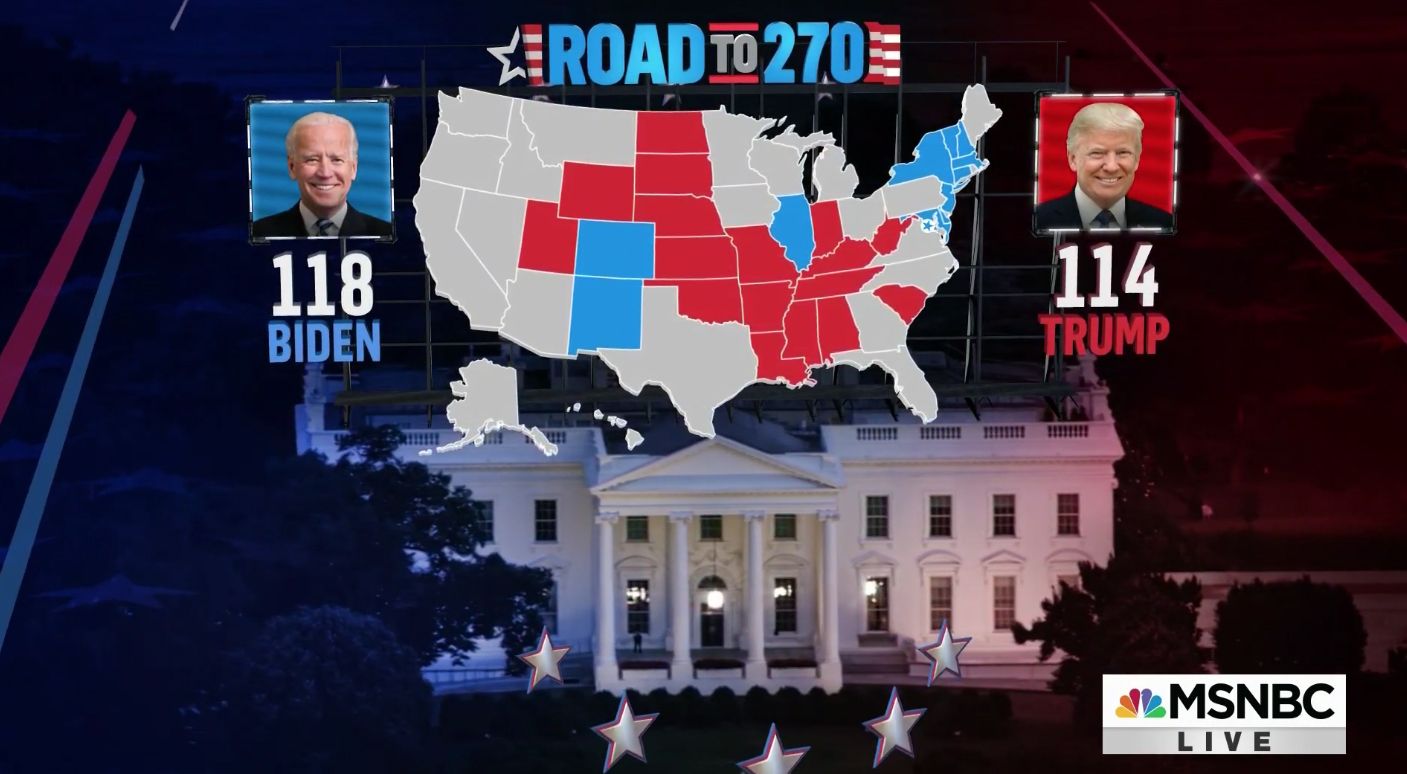 Likewise, a view of the Capitol was used to show the balance of power in the Senate and House, with additional accents, including stars, stripes and typography, connecting the building to the Washington Monument in the distance.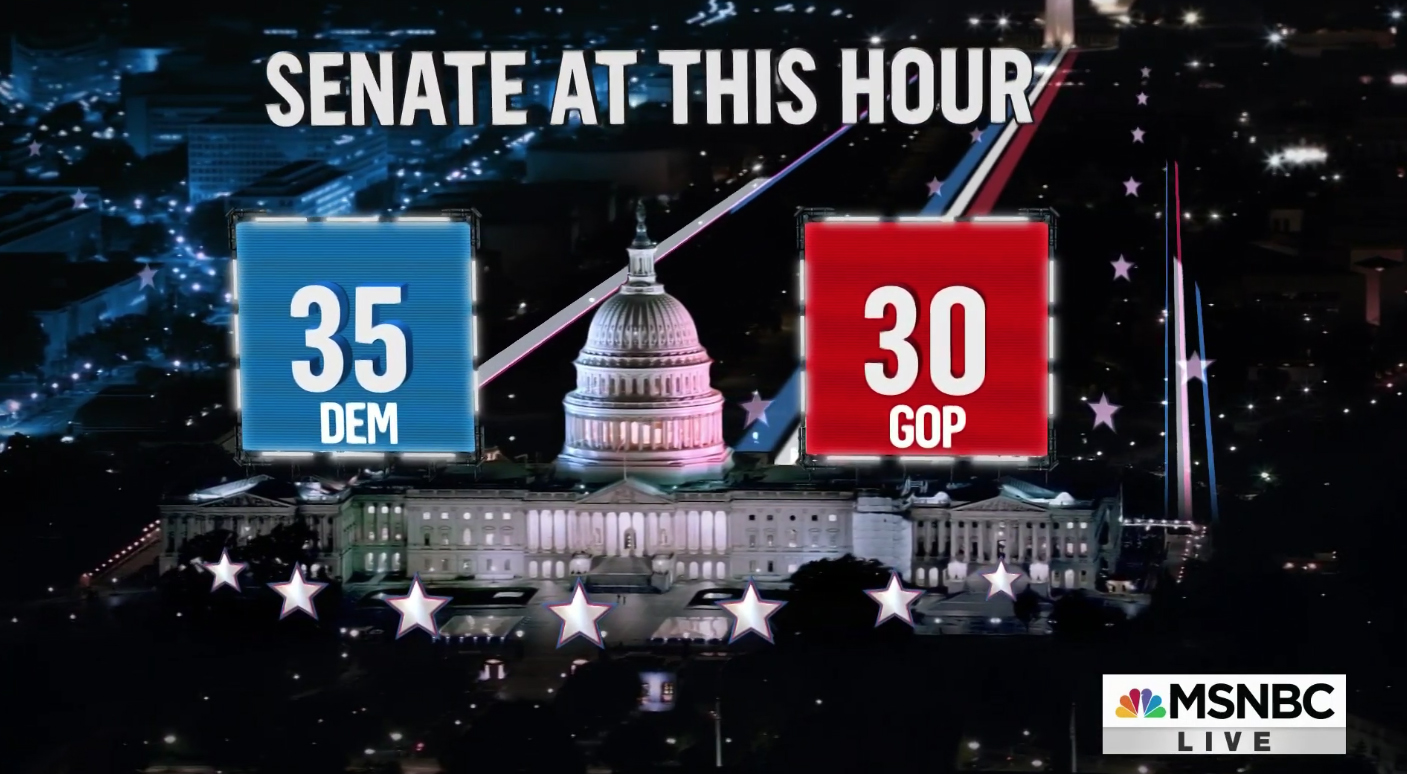 These clips were created using tracked clips with live graphics playout to create the effect, with the help of Dot Connector, who worked with NBC News on its insert graphics package.
For the studio AR and the Rockefeller Center views, NBC News worked with Girraphic, a long-time partner.