'Nightly News' tinkers with video wall graphics, lighting cues in days since new look debuted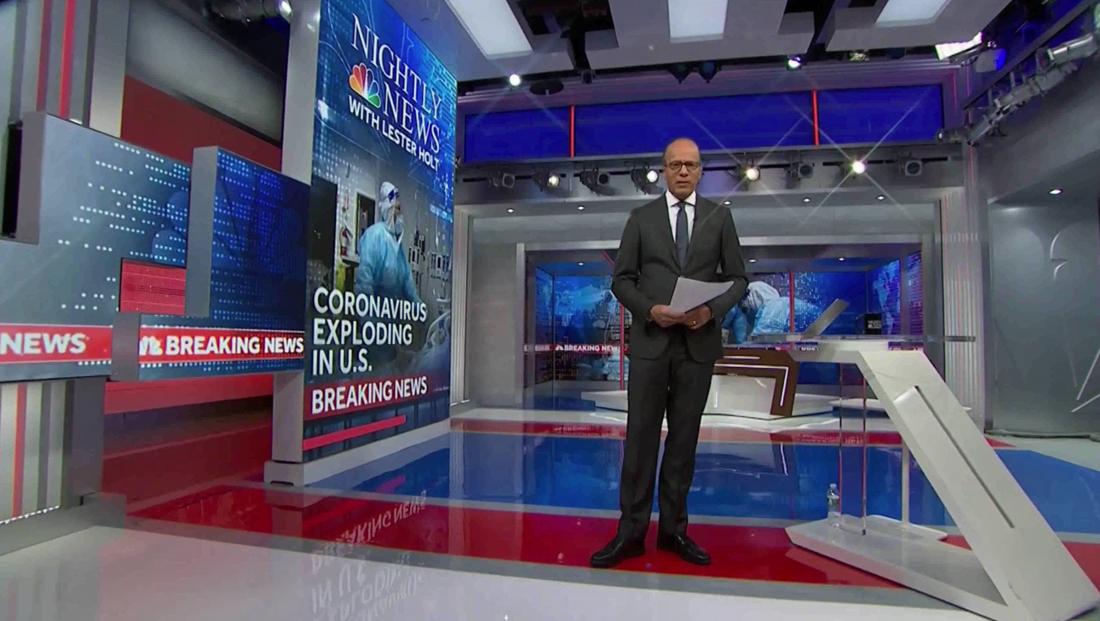 Most stories labeled as "breaking news" (which is a bit of an addiction for all three major network newscasts) also featured a red backlit wall but it wasn't 100% consistent although that could have been due to missed lighting cue.
The backlit header above the row of lights, which has grayscale lines printed on it, started out as a bright blue with red accents between it, but the network began toning it down a bit during select segments over the week by shifting it to a steely gray blue and turning the LED "columns" between each segment white.
The matching "columns" in the vista wall alcove were also switched to white during non-breaking news stories as well, while the vertical LED segments in the slatted columns were shown in blue.
At one point Nov. 11, "Nightly" aired a sponsor billboard for Pacific Life that featured a beauty shot of the old version of the set (wood tones and all) behind the company logo. Other networks often do similar sponsorship deals with similar views of the set (and "ABC World News Tonight" used an old version of its set for at least a while after that part of the set was removed for renovations).
Below is a supercut from Nov. 11, 2020. For comparison purchases, you can watch Nov. 9 and 10's on this post.