'Good Morning America' switches anchor desks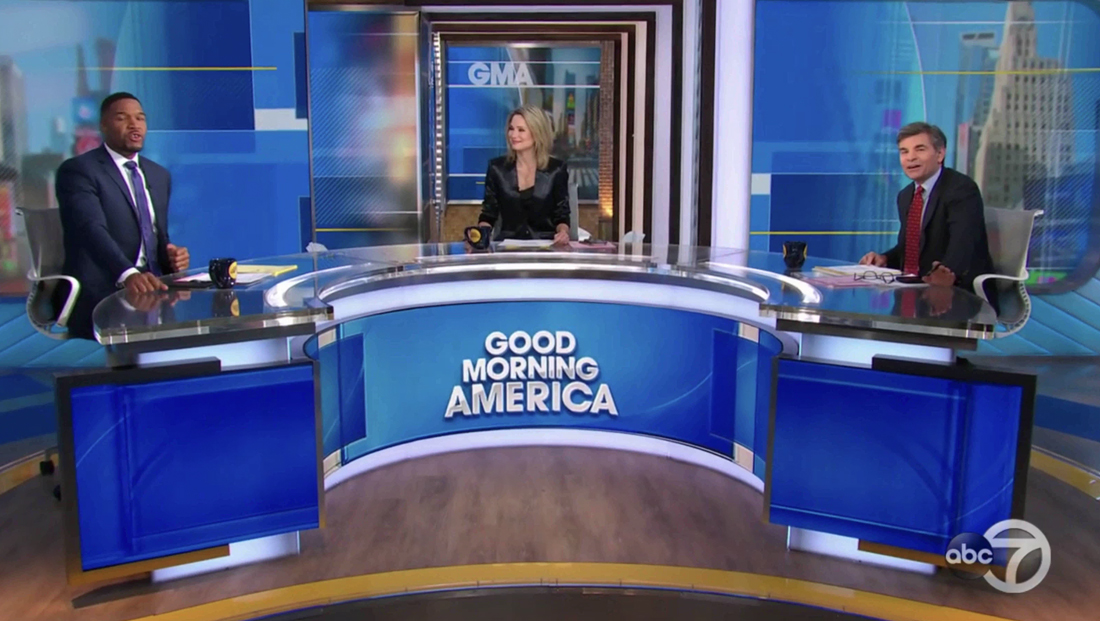 ABC News' "Good Morning America" switched to a different anchor desk Monday, Feb. 15, 2021.
The previous desk was a holdover from before the April 2019 set redo that used the LED-fronted desk from the old set.
The show originally placed its trio of anchors about a foot or so apart near the center of the desk during most segments.
However, due to the coronavirus pandemic the show, like many, began spacing out anchors farther apart, with Michael Strahan's normal camera left position and George Stephanopoulos' camera right spot pushed nearly the edge of the boomerang-shaped desk.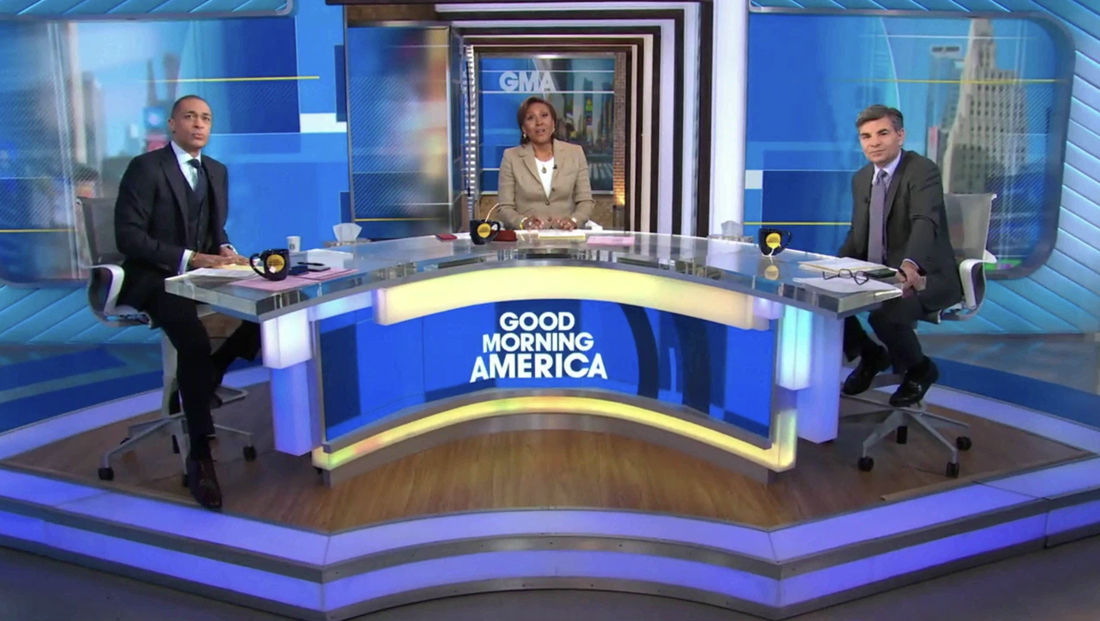 This resulted in the somewhat awkward look of having their feet visible on air in wide three-shots.
Starting Feb. 15, the show switched to using a larger anchor desk that's more of true horseshoe and includes a curved LED front and an updated riser bordered in yellow.
Due to Strahan having to anchor from home the week of Feb. 8, 2021, the show was shown mostly in three boxes when all three co-anchors were on screen, though it appeared Robin Roberts and Stephanopoulos (or whoever was filled in for them) was in the Times Square studio, but it's not clear if the new anchor desk was in position yet.
The new desk still features a thick glass top with internally lit elements but adds panels on each side to help cover talent's legs.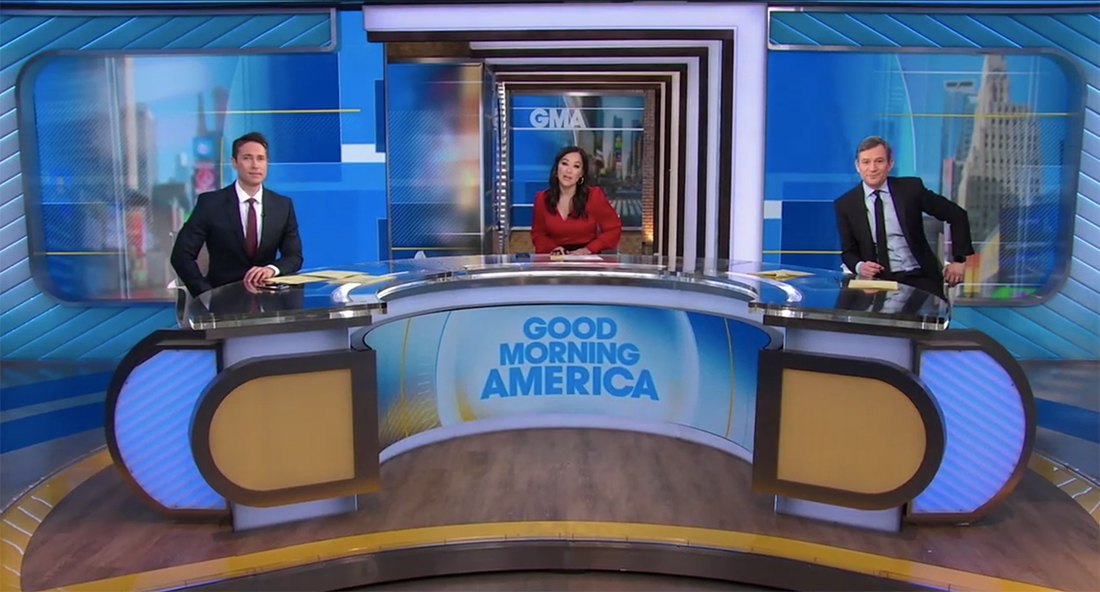 The desk had already been popping up on "GMA" weekend editions in January 2021, though it used rounded and more bold colored panels on the ends.
The new desk is similar in design to the larger circular desk used upstairs for New York based "This Week" productions and "GMA3: What You Need to Know" this is also designed to allow for better social distancing.