OBS goes green with 2020 Summer Olympics graphics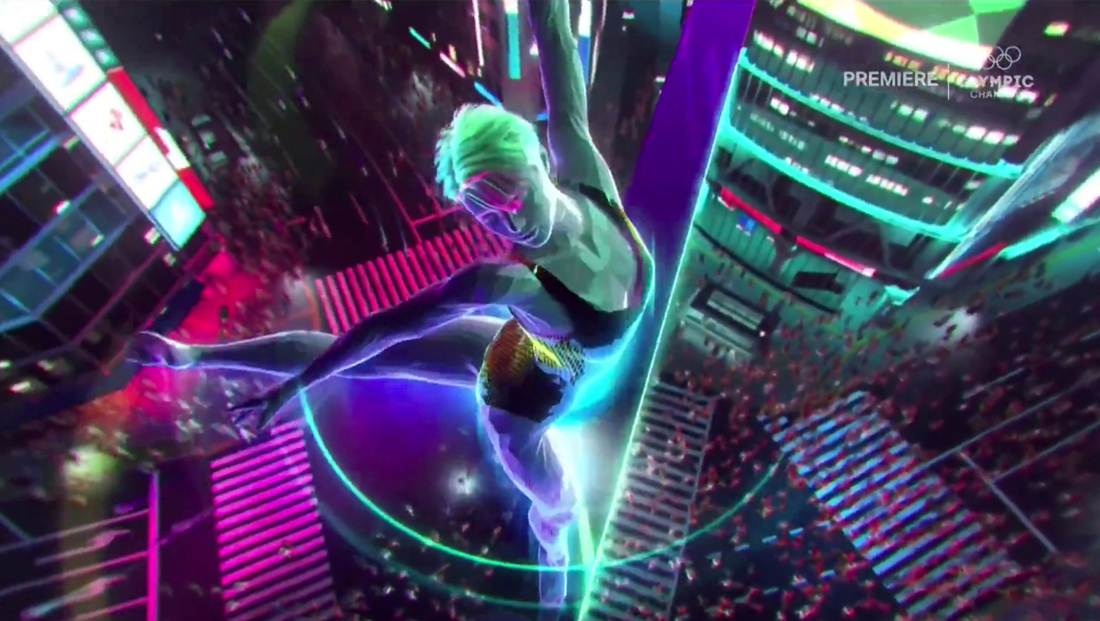 Depending on the sport in question, the graphics can include timers that are integrated directly with the official timekeeping equipment installed on venues, such as the pressure-sensitive pads at the end of pool lanes.
Information such as rankings or "points needed to medal" can change on a dime, especially when the difference is often in milliseconds or fractions of points, so it is likely simpler, despite significant advances in real-time graphics, to simply rely on a single source for these types of graphics.
Networks typically take OBS coverage of actual events as provided, with some "covering" opens and mixing in their own camera views or additional graphics as well.
The redesign of the OBS graphics probably resulted in some of the more legible and clear ones seen in recent years, give the wider, less heavy typeface.
The choice of green as a color is a bit odd — given that it's not exactly the most "neutral" color and, unlike, say, blue, less likely to match RHBs' looks (blue has and continues to be a popular look for broadcast graphics).
Green is also found in the extended stylized dramatic collage of clips shown before select events, such as this one for cycling.

All of these elements are distinct from any looks that RHBs opt to create, such as the blue, violet, pink and teal look NBC uses in its opens, stingers and other graphics.

The latest in design, production and engineering
Subscribe to NewscastStudio for the latest delivered straight to your inbox.