Industry Feed
Televisão de Moçambique studio features Shotoku SmartPeds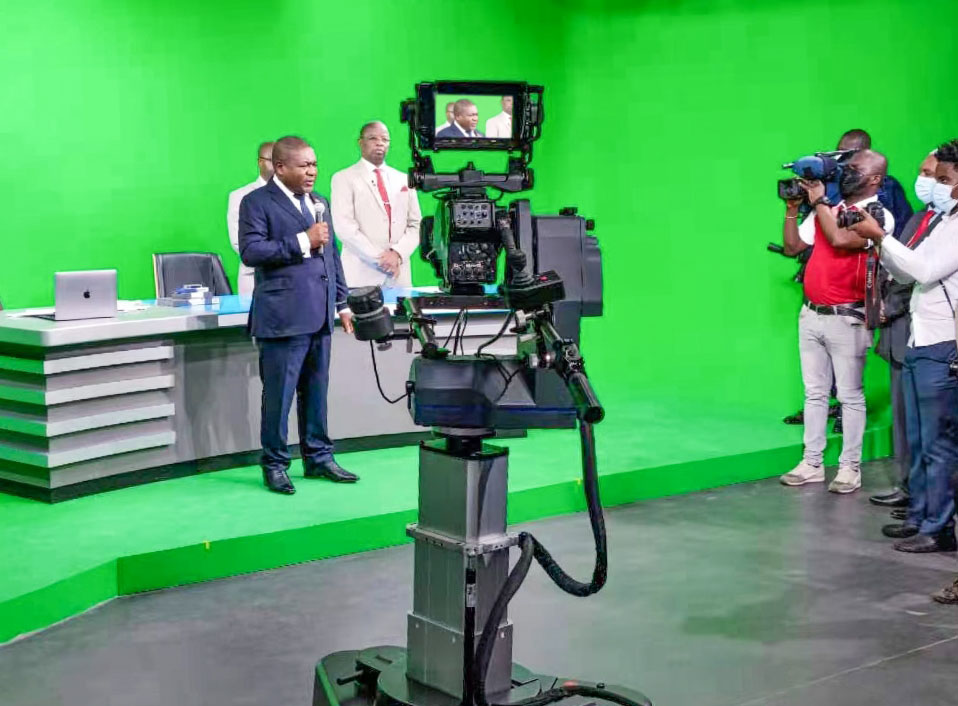 Shotoku has announced that Televisão de Moçambique (Television of Mozambique) has gone on-air with a robotically controlled camera configuration comprised of the Company's VR-enabled flagship SmartPed robotic pedestals and an expandable 8-channel TR-XT control system.
"Televisão de Moçambique is a perfect example of Shotoku's worldwide reach and capabilities," said James Eddershaw, managing director of Shotoku, Ltd. "The equipment was manufactured in the UK, but the project was managed and installed remotely through Shotoku China with the help of the engineering staff at the station in Mozambique. It was a complicated, multi-national, trans-continental effort that was accomplished flawlessly."
Televisão de Moçambique is the national public broadcaster of Mozambique. The forty-year-old network's upgrade to robotics marked a milestone that garnered the attention of the country's President, Filipe Nyusi, who attended the launch at studio headquarters in the capital city of Maputo.
Televisão de Moçambique installed two of Shotoku's fully robotic SmartPedVR XY pedestals. Based on the Company's widely popular SmartPed, SmartPedVR incorporates Shotoku's well-proven and highly accurate built-in VR tracking capabilities allowing it to be used in VR/AR environments that address creative and commercial demands with a cost-efficient and high-performance solution. T
he addition of VR tracking provides allows the broadcaster to take advantage of fully 3D position information, including orientation and is provided in remote or local operations with seamless switching between modes and with no need to re-reference.
The pedestals are controlled by Shotoku's TR-XT-8 control system designed to match the needs of any size production and scale easily to accommodate future expansion. The TR-XT is so simple to configure that the entire process was managed remotely from China.