Fox Weather debuts from the 'dome' with unique take on WX maps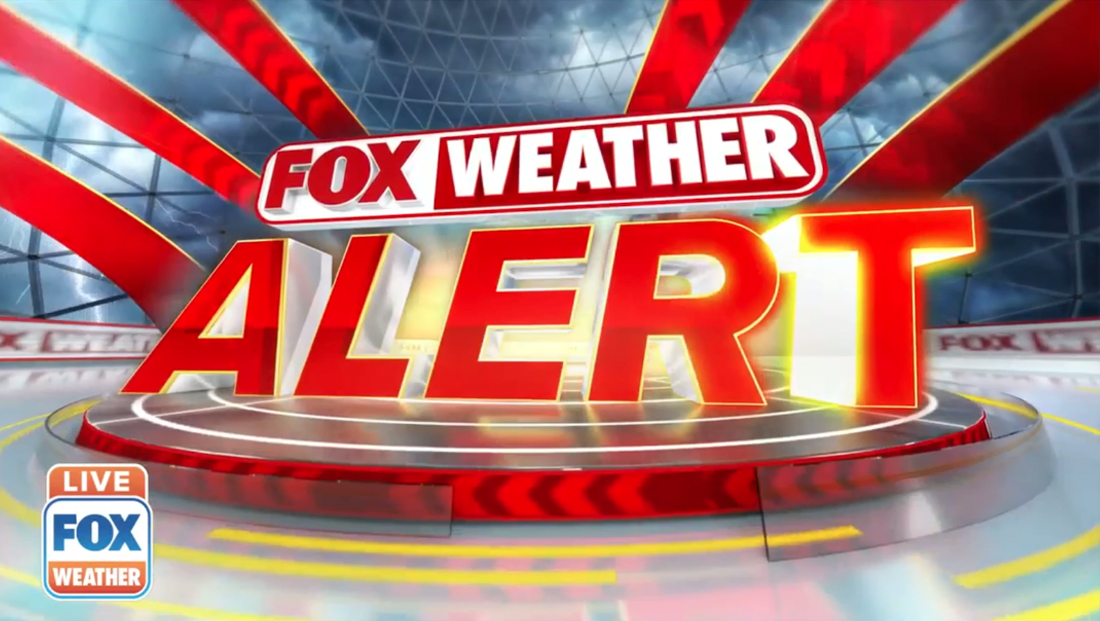 Fox Weather's map graphics used outside of "Night Light" also have somewhat of a unique look.
Many of these use a light gray to represent landmasses, instead of the more traditional greens and browns and water is illustrated using a very deep blue instead of the often brighter shades seen on others.
Although it's certainly not the first weather package to use a slightly different take on color palette, the moves does allow the network better opportunities to use color for radar and other color coding purposes.

The weather maps appear both on the video stream was well as FoxWeather.com articles.

In some cases, color coding keys are run along the bottom of the top banner, which is a more traditional approach.

However, the network also has the option to include keys in boxes that match the color in question, such as in this "above" and "below" temperature map (though it's worth noting it's not entirely clear what the lighter red, orange and lighter blue represent unless you assume that the temperature trend is an even transition from the southeast to the northeast U.S.

In this example, 12 different colors can be used to illustrate flooding levels. Since the network doesn't typically use green for land, the "1-2 inch" color could be confused for land and not a color-coded zone.

Graphics aren't limited to just maps — sometimes more explainer-style looks are used.

For multiple days or dayparts, Fox typically displays graphics in vertical boxes with rounded corners as shown in this example for a World Series forecast.

This graphic shows an earthquake update which, although technically not part of atmospheric weather phenomenon, is still frequently covered by weather teams.
Fox Weather appears to have been careful when designing weather graphics to always account for there being a bug and sliver on screen, at the very least. Many networks and TV stations lose their bug, ticker or other on screen graphics during weather to avoid covering up any portions of the maps.

The network takes on a different look during "Night Light," which maps dominated by yellow-ish bursts and blue-black backgrounds with lighter blue "horizons."
The bug also becomes semi-transparent, including the show logo on the right. Banners are typically relegated to the top with a laser underline along with labels on the maps themselves.
"Night Light" typically doesn't include any lower thirds or slivers.
Fox Weather uses both IBM Max and Baron Lynx for its weather system and graphics.