Fox Weather debuts from the 'dome' with unique take on WX maps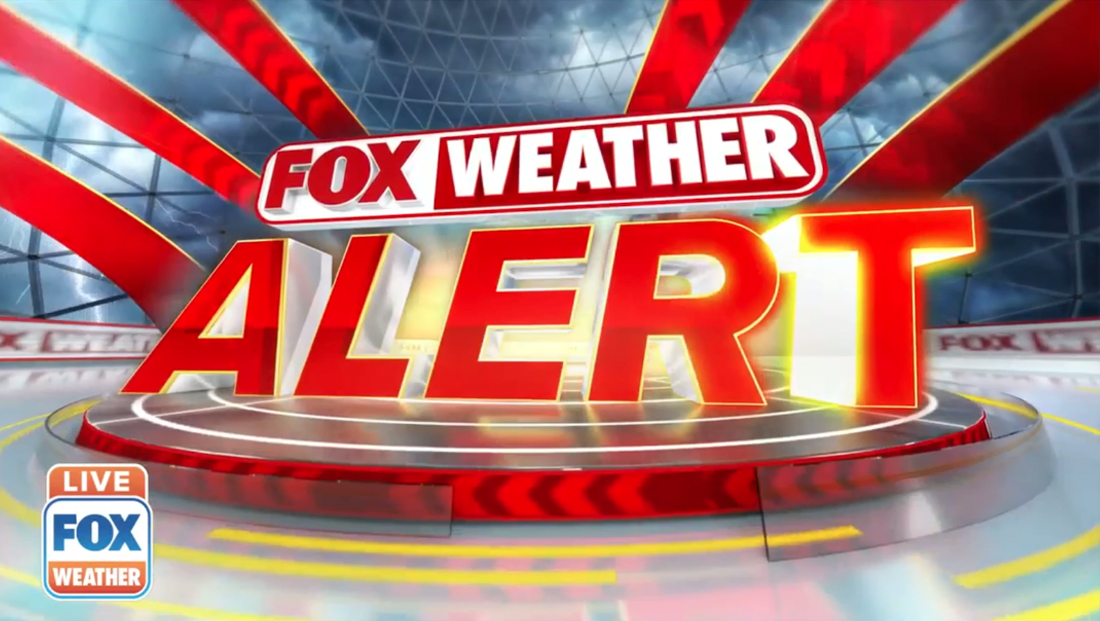 The network's programming is divided into seven distinct brands.
"Sunrise" airs 6 a.m. to 9 a.m. eastern and uses a bright, highly glassy gold sun look that includes small pointed "rays" rotating around a circle. The lack of "America" references in this show title could be due to the fact The Weather Channel airs "America's Morning Headquarters," formerly "AMHQ," in the morning.
Fox Weather does, however, use the branding "America's Weather Team" throughout its entire day.
"Sky Dome," airs from 9 a.m. to 3 p.m. and features a cloud background along with textures created by similar interconnecting lines as those found above home base.
"America's Weather Center" takes over at 3 p.m. and switches to using subtly animated 3D renditions of isobars as a primary graphic element. "Weather Center" was previously the name of The Weather Channel's flagship show.
At 5 p.m., "America's Weather Now" uses a similar isobar look with a slightly dark look and the addition of landscape imagery.
Likewise, "America's Weather Tonight" at 7 p.m. uses the isobar look in a significantly darker shade along with evening imagery.
"Fox Weather Wild" uses a flatter look with plenty of graphical references to movement and motion. The show airs at 9 p.m. and blends weather news with viral videos, explorations into nature, climate and science and more lighthearted takes on weather.
Finally, "Night Light" airs at 1 a.m. eastern.
This show is unique in that it doesn't feature live anchors outside of breaking weather news, but rather relies almost entirely on data visualizations of weather across the country illustrated on screen under the cloud of night.
Views can include radar loops, temperature overviews, forecasts, spotlights on storm systems and data such as lightning strikes.
s
The name is essentially a triple play on words — it's a "light" version of Fox Weather in the senses there aren't anchors, while its darker screen and musical bed could make it an ideal loop to fall asleep to, much like a hallway night light. It's also a direct reference to the fact the on-screen graphics mostly rely on light generated by human populations on map imagery for their "source" of light.
For music, the network relies on a mix of production music library selections. Combined with the darker, smooth animations, "Night Light" also manages to feel a bit like a meditation or mindfulness session for weather nerds.
Select parts of the network's programming feature "Across America," a regionalized weather forecast delivered by forecasters at Fox-owned stations across the country and compiled back to back.
Most of the Fox Weather graphics share elements in common — large, bold lettering placed inside of 3D spaces with flashes of light and animated "rumbles" that jumble on screen elements after a motion or sound effect, though "Wild" and "Night Light" are notable exceptions.
Fox translated its "Fox News Alert" concept into "Fox Weather Alert" and created a stinger and matching sliver graphic for it. On-set video walls and backlit elements can also change to red during these reports.
However, the "bell" sound effect has been replaced with a roll of thunder sound effect that doesn't quite have the punch that the other sound effect does.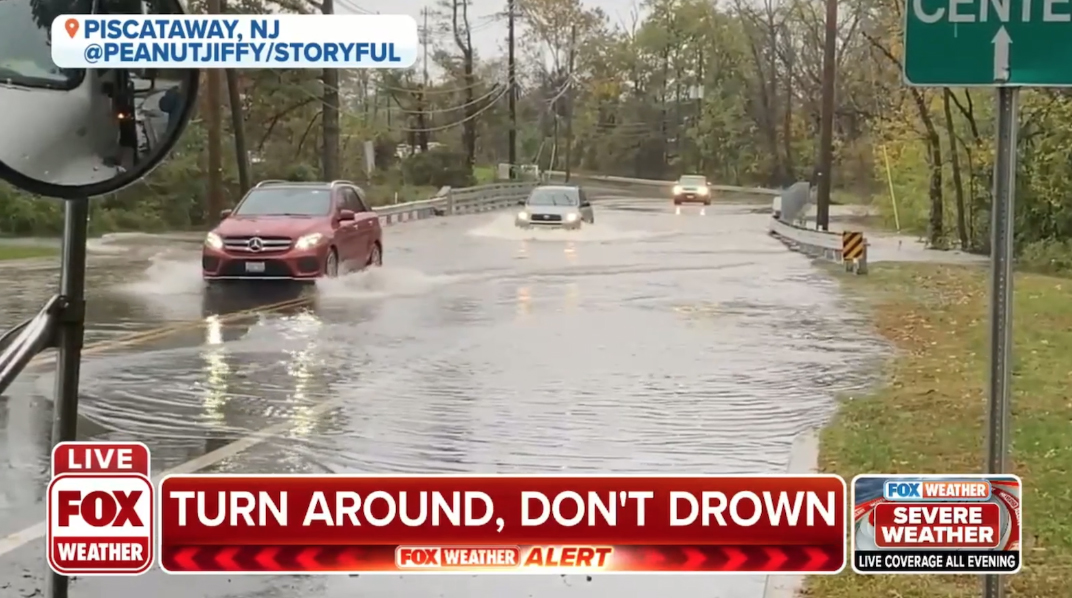 During severe weather mode, the lower thirds are able to turn red with the "Fox Weather Alert" branding in the sliver, while the bug shifts from its blue and orange version to red as well. The promo box area on the right side of the screen can also display severe weather coverage branding.
Fox weather also uses Proxima Nova as its primary on screen font, rather than the sharper, geometric sans serif Fox News and Fox Business use.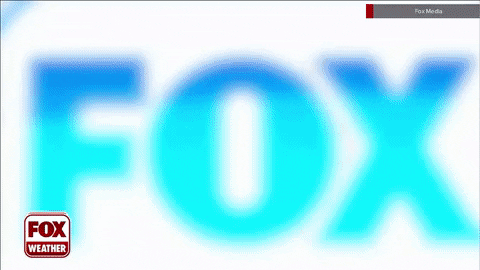 While Fox Weather has branded show wipes and bumps, there's also several generic wipes that uses a flatter style that's inspired by the "X" in "Fox" and look a bit like the new graphics being rolled out at Fox-owned stations across the country. These can be used on video walls or in full screen configurations.
The font extends to the on screen weather maps.