Fox Weather debuts from the 'dome' with unique take on WX maps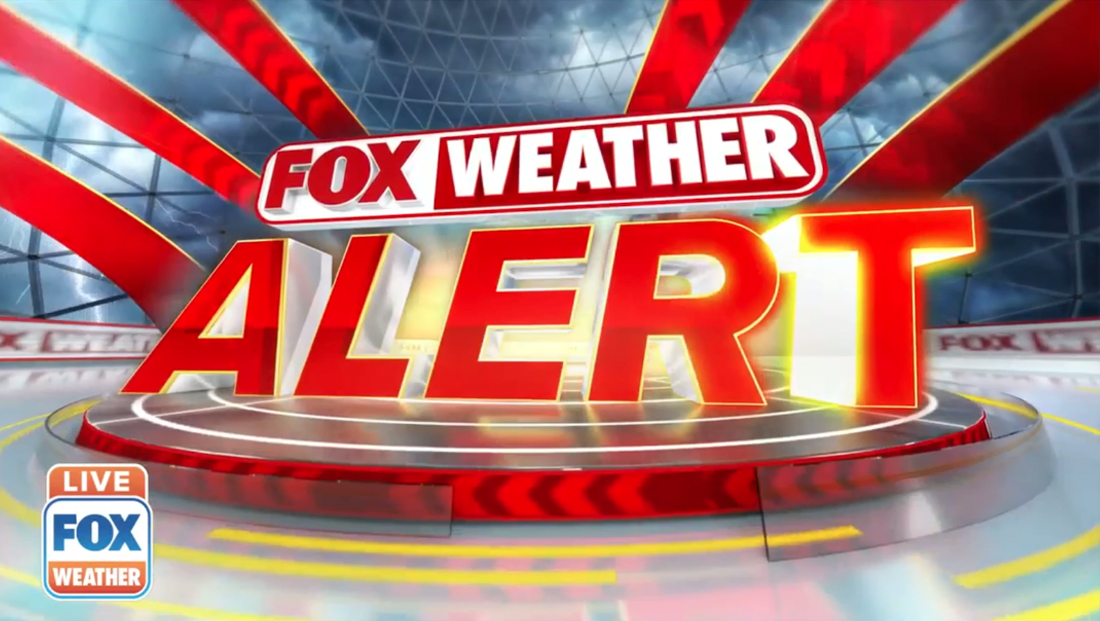 Fox Weather very much follows the Fox News style of using eye-catching, glassy and bold graphics and animations for its on-air look.
However, Fox Weather's look incorporates rounded corners — perhaps a nod to the shape of many app icons — instead of the sharp 90 degree ones used on Fox News and Fox Business.
Like the other networks' graphics, Fox Weather features a "sliver" for show names along the bottom and can insert talent names in a tier above the main banner or, in some cases, all by themselves.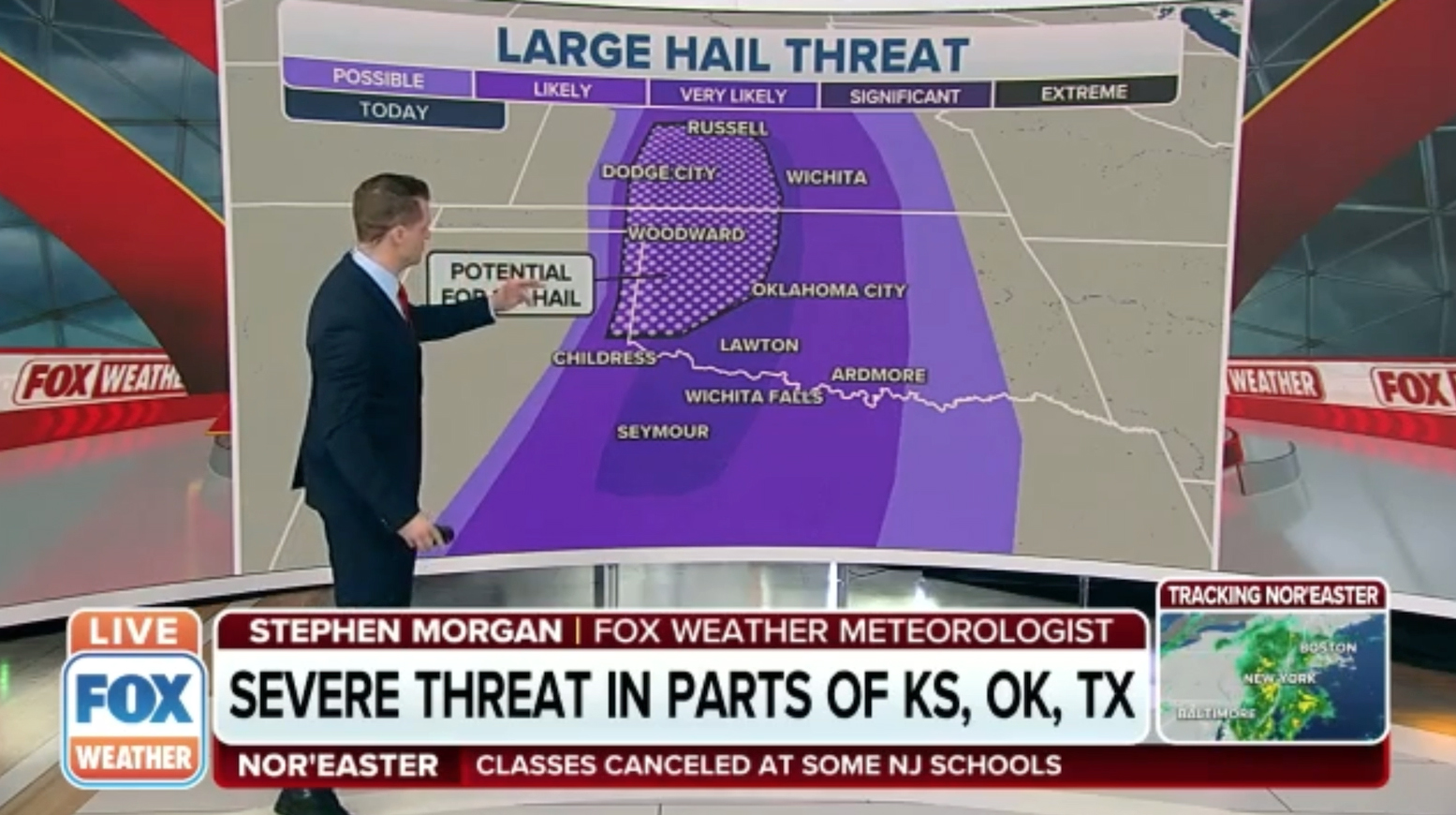 Fox Weather also has the ability to insert an additional line of information, typically severe weather updates, below the primary banner.
There's also the option to put a radar loop or promos in the right corner and, also like its two sister networks, the graphics' height and width adjust dynamically as elements are added or removed from the screen as needed.