Dallas station's windowed studio is officially going offline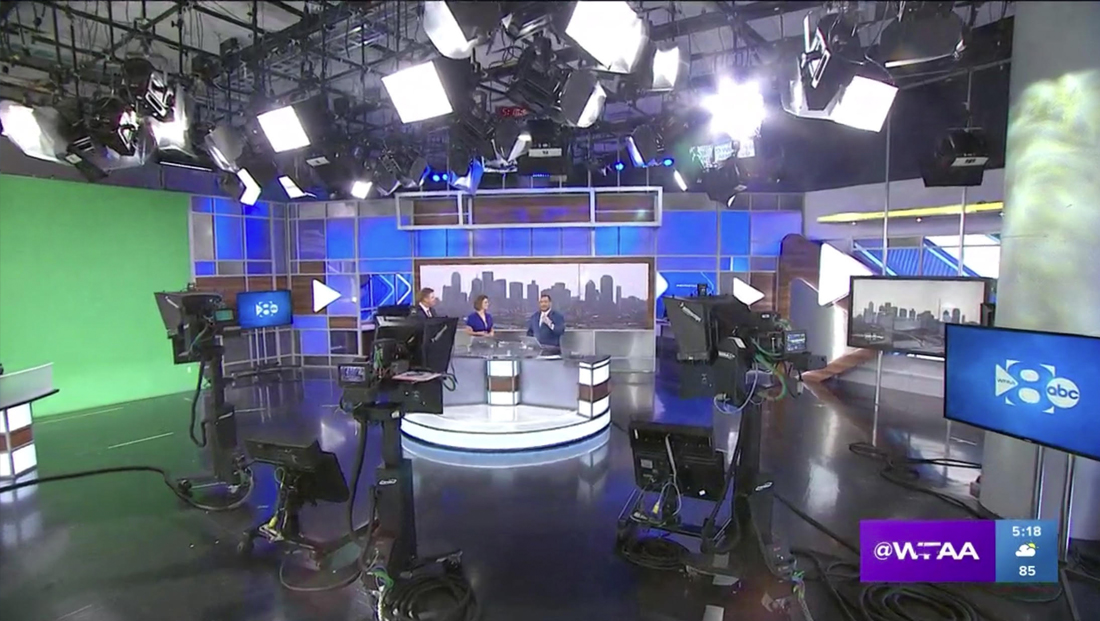 WFAA in Dallas will officially shutter its Victory Park studios the weekend of Dec. 18, 2021.
NewscastStudio first reported of the relocation in August, with the station noting the newscast move to Young Street would allow them to launch a state-of-the-art studio and newsroom.
WFAA first moved into the Victory Park development in 2017. The set inside has been updated over the years and will be completely removed to make the space available for another tenant come 2022.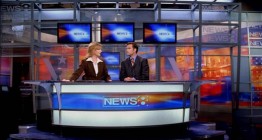 Set Design
WFAA
View a gallery of this project…
A major update came in 2018 that included the installation of new on set video technology, anchor desk and structural elements that accompanied an updated logo design. The changes were driven by the station's owner, Tegna, rolling out standardized graphics across many of its stations, a move that included redesigning or updating station logos as well.
The station previously confirmed that it is building an "innovative" new set inside of its Young Street facility that will become home to its newscasts once the Plaza Towers Victory Park studio is taken offline.
On Dec. 17, 2021, the station included a look back at its time in Victory Park.
Meanwhile, former anchor John McCaa, who worked for the station from 1984 until retiring March 1, 2019, posted a series of nearly 80 photos on his verified Facebook account depicting the windowed studio space from over the years.
The closing of the Victory Park studio will likely allow the station to save on the cost of maintaining a standalone, remote production facility outside of its primary building.
Starting on Monday, Dec. 20, 2021, WFAA started producing newscasts from its newsroom, using what appears to be a modified version of its normal flashcam position.
The station is also using a freestanding video panel for OTS-style graphics during standups and a large seamless freestanding LED array for feature, interview and weather segments.
However, the station will eventually unveil a new studio in the building.
Even when Victory Park was open, the station had a full set in its main building that was used for select newscasts and as a backup, which had been updated over the years.