Industry Feed
NAB Show 2022: Chyron focused on unified, flexible, scalable live production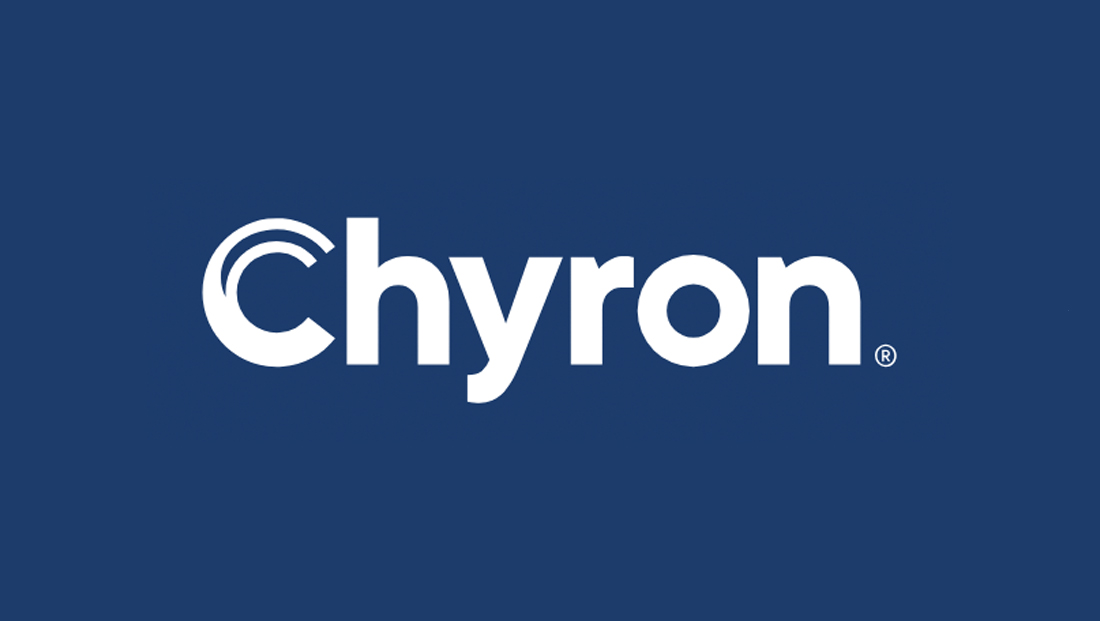 At the 2022 NAB Show, Chyron will feature the PRIME Live Platform, supporting PRIME CG and a host of other graphics modules, including video walls, branding, touch screen, and augmented reality, allowing design for any broadcast need within a single, familiar toolset.
New at the 2022 NAB Show, the PRIME Live Platform now also supports PRIME Edge for creating graphics with PRIME and enabling them for viewer control. Perfect for sports, elections, lifestyle programming, or any other data-rich entertainment or news, it allows viewers to "surf" for the information they want to see without ever leaving the broadcaster's channel.
In addition to graphics, the PRIME Live Platform supports PRIME Switcher with robust 2 ME switching, linear and DVE keying capabilities, transitions, and multiviewers. Rounding out the PRIME Live Platform modules is PRIME Click Effects for complete arena graphics and display control.
Production Automation
The recently released PRIME Commander will also be featured at the 2022 NAB Show. Users can produce more with less through the fusion of all-in-one production and automation within a single platform. To orchestrate core production, PRIME Commander executes switcher ME control of sources, cuts, and transitions; cues and plays graphics and clips; and makes audio mixer adjustments. For higher production value, PRIME Commander also interfaces with PRIME Live's AR, Video Walls, and Branding modules. Users can leverage industry-standard control protocols to drive their wider-circle production ecosystem. PRIME Commander can manage external router control, control playout on VDCP media devices, and send simple commands to GPI-compliant devices.
At the 2022 NAB Show, Chyron will be presenting a soon-to-be-released platform that offers users a single, unified interface for graphics, switching, and illustrated replay. Designed for cloud deployment, this new product puts broadcast-grade tools in the hands of sportscasters for any sport at any level, remote production operators, esports enthusiasts, and broadcast students everywhere.
CAMIO
To produce more stories quickly, cost-effectively, and error-free, news teams rely on Chyron's CAMIO. Journalists and producers have access to the graphics templates they need directly within their NRCS workspace. Fulfilled templates added to the news rundown are driven automatically during the news broadcast. CAMIO unites robust and easy-to-use tools for unified multiplatform news delivery, whether for output on air, on the web, streaming, or to social media. For unified branding and streamlined graphics creation across a facility, CAMIO also offers a plug-in for MOS-compliant nonlinear editors (NLE).
The CAMIO UI now welcomes users with a sleek new dark look and streamlined login. CAMIO is designed to offer efficient workflows to single stations or to hub-and-spoke modeled groups with centralized or distributed graphics management. A standout efficiency of CAMIO is single-click reskinning of individual graphics or of entire rundowns via integration with PRIME's innovative Style Sheets. CAMIO integrates seamlessly with Chyron's AXIS to easily add imagery to any template.
AXIS
In any MOS-enabled template graphics workflow, fulfilling text fields is the easy part. But when imagery is needed, the workflow often becomes more cumbersome. AXIS effectively solves this problem with order management, tracking, maps, data-driven charts, financial quotes, composite images, and access to AP Image Bank and Getty Images, all directly accessible via the NRCS or NLE plugin. Graphics may be animated, and they may be downloaded for stand-alone use as well.
Virtual Set / Augmented Reality
PRIME VSAR merges the cutting-edge graphics of Epic Games' Unreal Engine 4 with Chyron's built-for-broadcast design, editorial, and live production capabilities. VSAR unleashes the ability to create mind-blowing virtual productions with unparalleled photorealism, backed by a workflow that enables entire teams to leverage the power of Unreal to drive ROI in everyday programming. PRIME VSAR supports larger-than-life virtual environments in a green-screen studio supported by either tracked or trackless camera integration, augmented reality elements on a physical set, and tracked virtual set extensions feeding directly into video walls.
VSAR can even be driven by an NRCS rundown. Every scene and model built in PRIME VSAR translates into a template-based asset that producers and journalists can use from the NRCS of choice. They can browse and fulfill a visual asset library to build out rundowns, customize and reskin VSAR scenes, render previews of changes, and push a real-time scene update through to playout — all from within the newsroom system interface.
PAINT: Robust, State-of-the-Art Illustrated Replay
PAINT celebrates its 20th anniversary this year and sets the industry standard for replay clips and illustrated analysis. Sports commentators and producers can offer visualized commentary with data-driven 3D graphics and immersive video highlights. PAINT's feature-rich toolset is intuitive for use by replay operators or by on-air presenters using touch screens, without extensive training. Leagues and teams can extend fan engagement and create new sponsorship revenue opportunities using PAINT to simultaneously publish sponsored highlight clips to fans' favorite social media channels, including YouTube, Instagram, or Twitter.
Virtual Placement: Used Worldwide and FIFA-Certified
Virtual Placement incorporates virtual graphics into any live broadcast without the need for specialized operators, expensive camera sensors, or a lengthy calibration processes. Virtual Placement ties graphics to any element in live video and may be used for virtual product placement and advertising, sponsor logos and animated sponsor messages, as well as sport-specific field markings, such as lines of scrimmage, first down markers, and virtual offside lines. Sport-specific modules are available for football (soccer), American football, baseball, basketball, tennis, and rugby.