Newsy officially changes to Scripps News name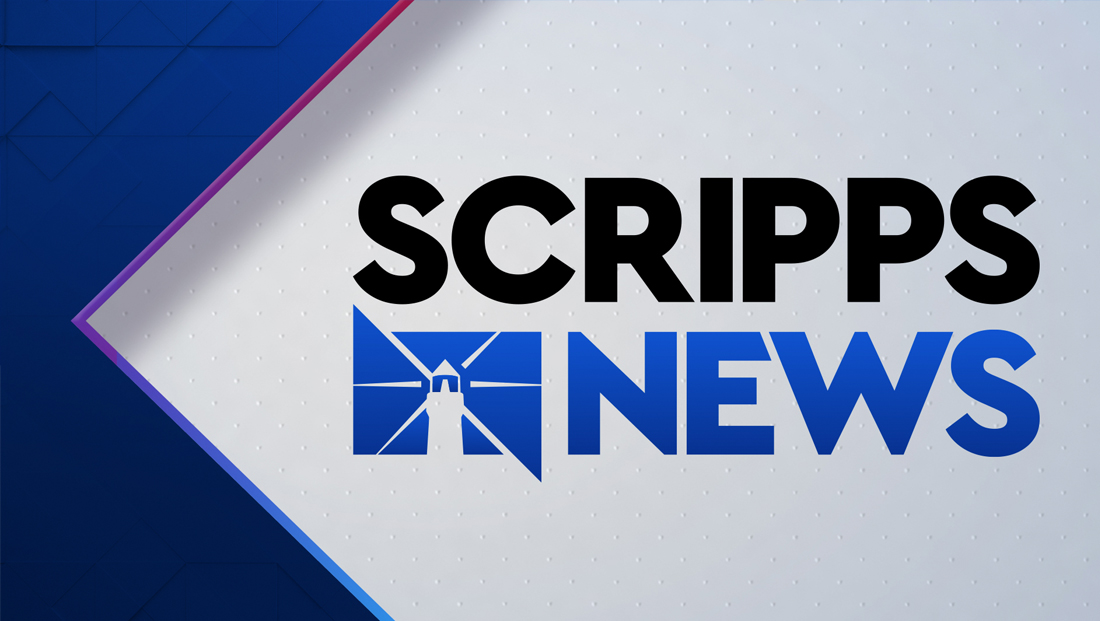 Newsy has officially transitioned over to the Scripps News name for its news service.
The change, which was announced in the fall of 2022, will fully bring the service under the Scripps brand.
Scripps bought Newsy back in 2014 when it was a service centered around offering multiple perspectives of the news. It eventually changed to a more traditional streaming news service.
In 2021, Scripps it would start offering the service over-the-air, eventually halting carriage on cable TV and OTT providers, though it still would remain available via streaming devices such as Apple TV, FireTV, Roku and Chromecast, streaming services such as Freevee, Fubo TV, Pluto TV and YouTube as well as popular smart TVs integrations.
As part of the rebranding, the network has largely kept the same basic look it debuted ahead of its 2021 over-the-air debut, aside from the logo.
The triangular motif remains, though it is now largely reimagined as part of the beams emanating from the Scripps lighthouse, a mainstay of the E.W. Scripps company logo for some time.
The color palette has also been shifted from violet to a more traditional blue, though there are still violet accents.

Online, newsy.com initially remained active with scrippsnews.com displaying a "coming soon" banner along with four recent headlines.
Newsy.com would eventually start redirecting to scrippsnews.com.
On Twitter, @Newsy's display name was first updated to read "Scripps News." @ScrippsNews was originally currently set up as an account billed as the "public face" of the company's Washington, D.C. bureau, though it had not posted since 2017 and also did not carry any Twitter verification badge.
However, Scripps eventually migrated over to the @ScrippsNews handle and received a gold verification badge.
Oddly, as of Jan. 17, 2023, the handle @Newsy has been taken over by what appears to be an anonymous account that hasn't tweeted since 2015. It's not immediately clear if this was somehow the result of the handle becoming available as Scripps transitioned over to the new profiles and someone changing another account to use it.
Facebook and Instagram, meanwhile, both had @ScrippsNews accounts setup but were initially inactive but eventually transitioned to become the home of Scripps News on both platforms.
In addition to digital platforms, Scripps News is available in over 100 markets in 46 U.S. states, typically on a digital subchannel. Some of these stations are owned by Scripps, while others have affiliation agreements with the company.
Scripps News is part of a larger trend in the industry for TV station groups to combine resources and offer ad-supported national news services. Sinclair's The National Desk, Nexstar's NewsNation, Gray's Local News Live and Fox's LiveNow are among other offerings available, though the exact structure, business model, programming and distribution of each varies.
Many groups see these types of efforts as a way to not only repurpose content its local stations are already gathering and airing, but also as a way to enter the streaming space and reach viewers more directly — instead of relying solely on traditional retransmission or carriage agreements, though some streaming offerings still require Scripps to ink deals for Scripps News to be made available.
These efforts can also been seen as a way to continue to reach cord-cutters as content consumption shifts to digital, social and mobile platforms.
The latest in design, production and engineering
Subscribe to NewscastStudio for the latest delivered straight to your inbox.