'Talk Pittsburgh' joins KDKA's slate of local lifestyle programming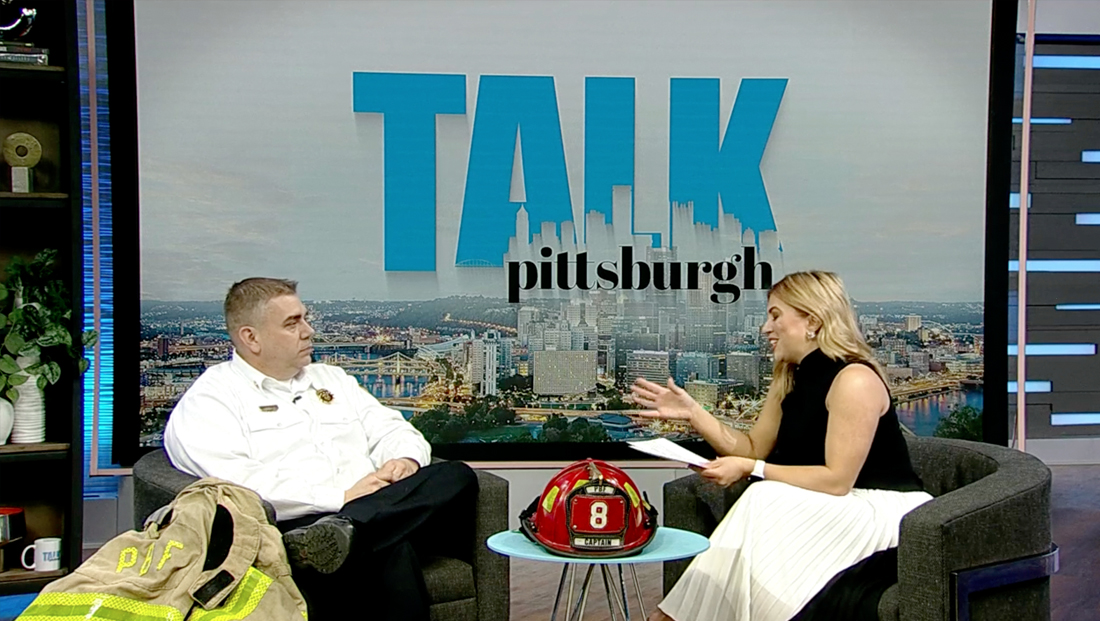 Along with changes to the station's graphics and a flurry of recent construction in its building, CBS-owned KDKA also launched a second locally-produced program on March 20, 2023.

"Talk Pittsburgh" has a name that's noticeably similar to CBS's "The Talk." However, it does not attempt to mimic that program's look, instead opting for a blue color palette with a bold, sans serif font for "Talk" with a city skyline cut out of the bottom portion of some of the letters.
The word "Pittsburgh" is stylized in all lowercase in a bold serif below that, peeking up into the cityscape.
"Talk Pittsburgh" uses the tagline "Getting the conversation started" but does not take on a panel format like "The Talk."
Instead, host Heather Abraham typically has a sit-down conversation with a local newsmaker or expert in a particular field, with topics ranging from cooking competitions to finances to the local art and entertainment scene.

KDKA also produces "Pittsburgh Today Live," also known as "PTL," that airs a 9 a.m. on KDKA and 1 p.m. on sister CW station WPCW.
"Talk Pittsburgh" airs at 3 p.m. before the station's local news.
Like "PTL," "Talk Pittsburgh" originates from the station's primary studio, which is also used for newscast production.
Both shows make use of various parts of the set, including the intersecting walls of vertically-mounted video panels framed out in gray as well as a multipurpose space set off to one side with a large seamless video wall as a primary background.

The shows bring in a variety of other furnishings, with "PTL" ones a bit more traditional compared the more contemporary pieces used for "Talk Pittsburgh."

In addition to using the various video panels to change up the backgrounds for each show, as well as newscasts, the station also changes the colors in the backlit horizontal reveal line segments as well as covers a rippled textural wall partially with a bookcase.
Relatively simple lower thirds occupy the lower left of the screen, with the skyline peeking out of the top, light blue tier.
The latest in design, production and engineering
Subscribe to NewscastStudio for the latest delivered straight to your inbox.