KDKA gets bold, local take on CBS group graphics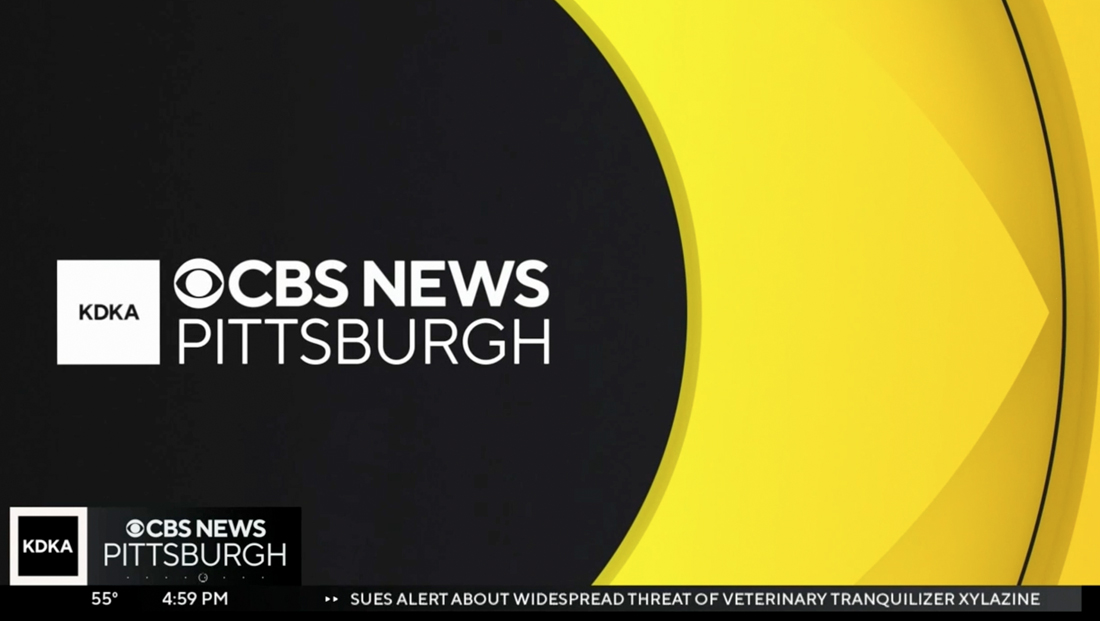 KDKA, the CBS-owned station in Pittsburgh, Pennsylvania, switched over to the group graphics package that several of its sister stations have migrated to — though with a notable change.
Instead of the lighter looks that KCBS-KCAL in Los Angeles, California, WWJ in Detroit, Michigan, KTVT in Dallas-Ft. Worth, Texas, WFOR in Miami, and KCNC in Denver, Colorado have debuted so far, KDKA is using a modified version of the graphics package in a bold black and gold color scheme.

The selection of black and gold brings a big splash of local flavor because all three of the city's major pro sports teams — the Steelers, Pirates and Penguins — use black and gold as official team colors, which is a distinction that no other city with an NFL, MLB and NHL franchise can claim.
Historians, in turn, connect the use of black and gold to the coat of arms for the Pitt family, for whom the city is named.
Since then, black and gold have become synonymous with the "city of champions."

"It surprised me that no other TV station adopted those colors sooner," said Tina Veon, vice president and group creative director, CBS Television Stations, who spent years as creative services director for KDKA before moving up to oversee the looks across the entire group.
Veon also noted that KDKA has been using the black and gold palette since July 2020, recoloring the old blue, white and gold group package, so it made sense to continue with it.
CBS management, meanwhile, embraced the change.
"There wasn't any resistance on our part because we recognize what these colors mean, especially to the city of Pittsburgh," said Adrienne Roark, president, CBS Stations.
"When we initially brought this to their attention and when we explained simply that black and gold is a city of champions and that all professional sports teams wear black and gold, there was no hesitancy that it just made perfect sense to use those colors," said Veon.

Meanwhile, the station also continues to brand its newscasts as "KDKA-TV News," though the name "CBS News Pittsburgh" is also seen prominently.

KDKA also displays its iconic call letters in a box that appears on-screen during most of the newscasts, similar to how KCBS and KCAL in L.A. show KCAL next to its "CBS News Los Angeles" as part of a unique branding strategy.
"In Pittsburgh, the call letters are really important to keep as well," said Chris Cotugno, president and general manager of KDKA, noting that the station has build so much brand equity over its calls in the market over the years.
"Of course corporate saw that as absolutely, let's continue with KDKA," said Veon, noting that the management has been flexible and kept call letters around at other CBS-owned stations where it made sense while de-emphasizing them in markets where they had less brand recognition.
The CBS-owned group graphics package already had color variations, including options for an orange-yellow shade that's often used for mornings. Red is also available for breaking news, with a bright, fresh blue often being the fallback color of choice.
KDKA, however, is the first CBS-owned station to step significantly outside of this palette.
The latest in design, production and engineering
Subscribe to NewscastStudio for the latest delivered straight to your inbox.