Industry Feed
AJA announces products and updates ahead of 2023 NAB Show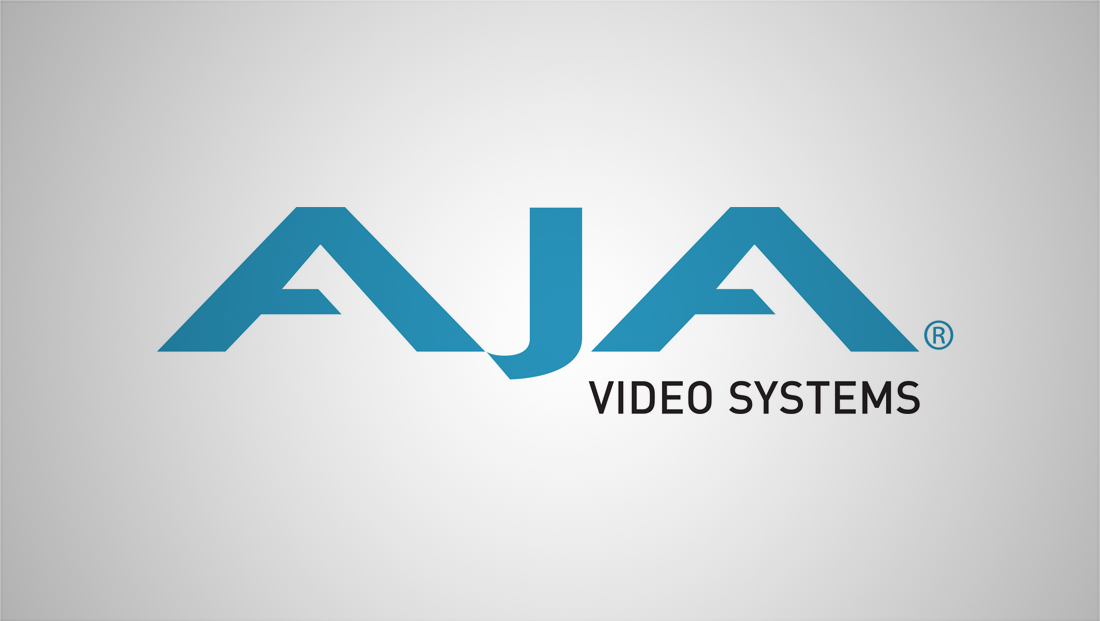 AJA Video Systems will showcase a new slate of products and updates designed to meet the evolving demands of Video-over-IP, color conversion and management, streaming, remote production, and data management and curation workflows.
Through a partnership with Audinate, developer of the new Dante AV Ultra high image quality solution for standard 1 GigE networks, AJA has released Dante AV 4K-T, which converts 4K/UHD/2K/HD/VESA SDI and HDMI 2.0 to Dante AV Ultra signals, and Dante AV 4K-R, which converts Dante AV Ultra signals to 4K/UHD/2K/HD/VESA SDI and HDMI 2.0. AJA has also revealed new firmware updates for HELO Plus, ColorBox, BRIDGE LIVE, FS-HDR, and AJA Diskover Media Edition.
New Dante AV 4K-T and 4K-R Converters
AJA Dante AV 4K-T and 4K-R transmitter/receiver converters enable transport and control of low latency, professional quality 4K/UltraHD/2K/HD/VESA IP video and audio to/from 12G-SDI or HDMI 2.0 devices over a 1 GigE Dante AV network. Leveraging the tools and infrastructure of the extremely popular Dante IP audio technology from Audinate, the converters offer professionals a reliable and familiar way to integrate video distribution in a networked facility, and seamlessly incorporate high-quality, visually lossless Dante AV Ultra IP video into environments spanning stadiums, arenas, theaters, churches, schools, office complexes, hotels, conference rooms, and more. AJA Dante AV 4K-T and 4K-R are available today from AJA's worldwide reseller network for $2,495 US MSRP each.
HELO Plus v2.0 Firmware
New v2.0 firmware for the AJA HELO Plus H.264 streaming/encoding/recording device includes several free improvements that make it easier for users to deliver more compelling live streams. The update also introduces two new licensable features, including simultaneous multi-channel stereo audio streaming/recording and PlayToStream, which lets users leverage a previously recorded program for a future streaming event. HELO Plus is available today from AJA's worldwide reseller network for $1,869 US MSRP, with v2.0 improvements (outside of PlayToStream and simultaneous multi-channel stereo audio) available next month for free via the AJA support page. At the same time, PlayToStream and multi-channel stereo audio streaming/recording options will be available for $199 and $99 US MSRP, respectively.
ColorBox v2.0
Available today, AJA ColorBox v2.0 firmware brings a host of new customer-requested features to the high-performance converter for color-managed workflows, including an add-on license to expand ColorBox's Colorfront Engine™ video processing options with all-new TV Mode and Live Mode. With the update, the latest v1.6 BBC HLG LUTs are supported. An ORION-CONVERT update is also now accessible with a gamma compensation function to ensure compatibility between different color conversion philosophies. Rounding out the release are improvements such as support for overlaying frame lines or other graphics, five additional built-in test patterns, and Light Illusion, Portrait Displays Calman, and QTAKE Video Assist integrations. ColorBox is available today from AJA's worldwide reseller network for $1,995 US MSRP, with optional licenses for Colorfront at $995 US MSRP, the ORION-CONVERT pipeline at $695 US MSRP, and the BBC HLG LUT pipeline at $145 US MSRP.
AJA BRIDGE LIVE v1.14
A robust firmware update for AJA's multi-channel UltraHD and HD live video solution for remote production, contribution, collaboration, streaming, and delivery, AJA BRIDGE LIVE v1.14 introduces optional perpetual JPEG XS I/O licenses. Additional improvements include RTMP input, support for ST 2022-7 hitless redundancy, and input auto-reconfiguration, which further streamline user workflows and automate workflow tasks. BRIDGE LIVE v1.14 will soon be available for existing users with an active maintenance agreement for download from AJA's website. Customers without a maintenance agreement can access bug fixes within v1.14 but will not receive new feature access. BRIDGE LIVE is available through AJA's worldwide reseller network starting at $15,999 US MSRP. Optional, perpetual BRIDGE LIVE JPEG XS01 and BRIDGE LIVE JPEG XS04 licenses can be purchased for $1,500 US MSRP per HD channel and $6,000 US MSRP per UltraHD/four-channel HD respectively.
FS-HDR v4.2
New v4.2 firmware for the AJA FS-HDR real-time HDR/WCG converter/frame synchronizer with Colorfront Engine™ video processing introduces an all-new Colorfront TV Mode, utilizing the latest color science advancements from Colorfront, and powerful Live and Film Mode updates, including support for ARRI LogC4 and Sony S-Log3 transforms. BBC HLG LUTs have been updated to v1.6, including a new combination LUT for camera shading in live productions and a new CAM (Color Appearance Model) based LUT. FS-HDR is available today from AJA's worldwide reseller network for $9,569 US MSRP. The v4.2 firmware update is now available via AJA's support page.
AJA Diskover Media Edition Updates
Additions to AJA Diskover Media Edition sustainable data management and curation software include core software enhancements that provide advanced security, enrich metadata with business context, bring users live insights into their data, and streamline deployment. Expanded search capabilities save facilities time and afford more flexibility, while analytics improvements such as integration with the Xytech Media Operations Platform, and Illegal File Name and Hash Differential plug-ins help provide accuracy and granular data curation. Play and preview capabilities are enabled via the CineSys Cineviewer Player plug-in, and a powerful, purpose-built Oxagile plug-in streamlines arduous content delivery tasks for IMF packages. AJA Diskover Media Edition users with active licenses can access these updates today. The software is available for $11,995 US MSRP per license. For pricing on supported partner plug-ins and integrations, please contact the respective developers (CineSys.io, Oxagile, Qumulo, and Xytech).
The latest in design, production and engineering
Subscribe to NewscastStudio for the latest delivered straight to your inbox.