Industry Feed
Sony showcasing product updates at NAB 2023 including cloud, virtual and imaging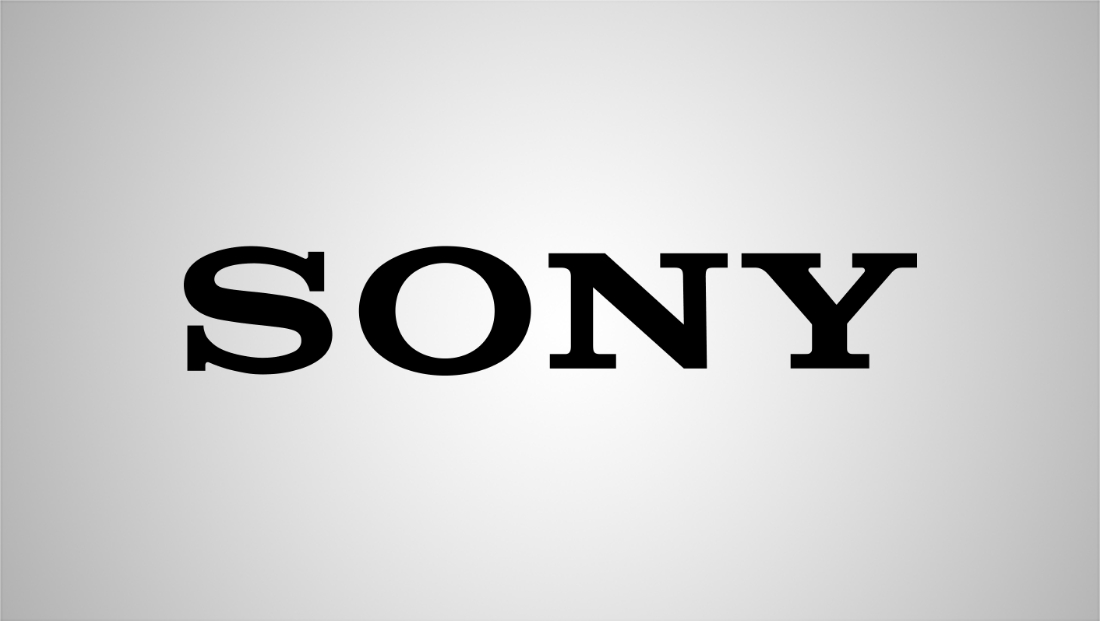 During NAB Show 2023, Sony Electronics showcases beneficial products, solutions and workflows for broadcast, live event, newsgathering and cinematic content creators at every level. With a focus on trending topics in imaging, cloud, networked capabilities, as well as virtual production, Sony will present its comprehensive end-to-end ecosystem, provide demos and offer hands-on time with the latest technologies.
Networked Live – Remote and Distributed Production
Sony's expansive Networked Live ecosystem of solutions, products, services and partners combines hybrid on-premises, and cloud processing and operations with network connectivity to transform live production. Key capabilities include network and resource orchestration, hybrid processing and operations and media processing and transport.
Network and Resource Orchestration:
HDC-5500V / HDC-3500V: 4K 2/3" 3CMOS Global Shutter System Camera with Variable Neutral Density (ND) Filter (NEW)
The HDC-5500V and HDC-3500V cameras come with a native variable ND filter, as well as a slide mechanism to enable use with Sony's new viewfinders (HDVF-EL760/EL740). When used in conjunction with the HDCU-5000 camera control unit, the new HDC-5500V and HDC-3500V can be upgraded to support High Frame Rate (HFR) at up to 4x 4K and 8x HD. With an exchangeable side panel for third party integration, numerous HDR settings (Live, Mild and Natural), Live Tone control, efficient Live HDR/SDR workflows and a lens compensation function, the camera can be purchased to include the features users require now while providing sustainable options to grow into the future. HDC-5500, HDC-3500 and HDC-P50 customers can upgrade their existing cameras to enable these new capabilities. The variable ND filter system camera models are planned to be available this fall.
CNA-2: Camera Control Network Adaptor (NEW)
The scalable CNA-2, expected to be available in the fall, can be used at locations to extend Sony's camera systems and enable remote and distributed live production, as well as camera monitoring and configuring. With a secure web API, users can take advantage of camera painting and formatting settings.
Hybrid Processing and Operations:
Sony will demonstrate a newly developed software-based live production platform that can be deployed in various environments including virtual private cloud, data centers, and COTS servers. It can be combined with on-premises solutions like the MLS-X1 stackable switcher and third party live production systems to enable flexible, hybrid production.
MLS-X1: Scalable Live Production Platform.

The agile, modular live production processor/switcher enables integrated control from a single user interface. It supports real-time processing of 4K (UHD) and High Dynamic Range (HDR) content with ultra-low latency. NEP Australia has selected the new system with plans to deploy more than 20 MLS-X1 modules to support their 4K operations.
Media Processing and Transport:
NXL-ME80: Media Transport Appliance

The NXL-ME80 enables high quality video transport on low-bandwidth networks, with an ultra-low latency processing time.

HZCE-JX50H / HZCE-JX50F: Software for Sony's IP HDCE-TX30 and HDCE-TX50 Camera Extension Adapters
Nevion:
VideoIPath Updates – The company's media orchestration platform, VideoIPath, supports federation of resources, allowing multiple autonomous instances of the platform to collaborate. Additionally, it is integrated with AWS Media Services for ground-to-cloud connectivity and support for AWS MediaConnect and MediaLive services.
Virtuoso RE (NEW) – An expansion of Nevion's Virtuoso family, the latest software-defined media node is smaller and lighter, making it ideal for shallower racks and rackmount flight cases. It can securely perform a variety of real-time transport, processing and monitoring functions in the converged IP LAN/WAN network.
In addition, Sony will collaborate with Amazon Web Services (AWS) through the vLRP (Virtual Live Remote Production) Partner Acceleration Initiative and will drive the construction of live production workflows on the cloud, together with other partners.
Creators' Cloud – Next Generation Cloud Production
With easy to implement cloud-based solutions, services and integrations, Sony's leading technologies support ubiquitous accessibility, paired with security and scalability that are purpose-built to address customers' largest challenges.
Sony's Creators' Cloud is a cloud-based platform that provides enterprises in the Media & Entertainment industry, individual creators and small teams with secure access to efficient services and apps to maximize their production workflows. It is comprised of the following elements.
For Enterprises:
C3 Portal is a cloud gateway service that enables seamless content delivery from the field to the cloud, alleviating traditional physical limitations, while vastly accelerating distribution and edit workflows. Custom metadata-tagged camera clips can automatically be pushed from cameras to a production system or non-linear editor (NLE), resulting in simplified search, identification and editing. New integration with Marquis and Avid automates this process, eliminating the need for user interaction. This innovative workflow is currently deploying and being refined by Sinclair. Additionally, Teradek support is now available to enable fast and secure content delivery from the field to virtually any location.
Ci Media Cloud is a media management and collaboration service that allows teams to access and collaborate on in-production files and finished media content from virtually anywhere. Recent Ci updates include enhancements to functionality, updated workflows, new pricing plans, and integrations with Atomos CONNECT products via Atomos Cloud Studio (ACS) and Pomfort's Silverstack Lab dailies creation and data management software.
M2 Live makes multi-camera live production quick and efficient by providing scalable cloud-based tools that enable the creation of engaging live event streaming, social and web content.
A2 Production is an AI-based workflow automation process that provides data analysis, subtitling, clip creation and content enrichment.
NavigatorX manages and orchestrates assets, data, workflows and devices.
Cloud Master Control Content Browser by Crispin enables prep and review of playback content from the cloud, supporting full cloud, or hybrid cloud/on-prem master control, operated from Crispin's Core web-based user interface.
Imaging Innovations
The imaging expertise ingrained in Sony's DNA will be on display at NAB Show from studio cameras and electronic news gathering (ENG) options to cinematic solutions and drones for every step of a creator's journey. Sony's diverse offerings support high frame rate, IP, HDR and shallow depth of field and provide a sustainable pathway for continued growth to help creators at all levels achieve a new era in storytelling.
BVM-HX3110: 30.5 Inch 4K HDR Monitor with IP Interface (NEW)

The high luminance BVM-HX3110 reference monitor features a wide viewing angle and wide color gamut for accurate color reproduction and consistent color matching with Sony's BVM-HX310, PVM-X series and LMD-A lineup of monitors. With support for IP ST2110, the BVM-HX3110 complements Sony's Networked Live ecosystem. Optional tool sets include fast pixel response mode for reduced motion blur and support for JPEG-XS and SNMP. The monitor is expected to be available November 2023.

FR7: Full-frame PTZ Interchangeable-lens camera (NEW TO NAB SHOW)

FR7 combines cinematic expression, remote control, powerful connectivity and multi-camera workflow, delivering the best image quality in a versatile PTZ footprint for studio, live production and filmmaking settings. Firmware Version 1.1, planned for May 2023 or later, will support S700 protocol and internal recording and playback over PoE++. Version 2.0, expected in September 2023 or later, will support FreeD protocol to simplify AR/VR production, external zoom adjustment and PTZ trace functionality.

VENICE Extension System 2 (NEW TO NAB SHOW)

The VENICE Extension System 2 offers support for the 8K sensor of the VENICE 2 as well as greater mobility and compatibility with either a 3m or a 12m cable – without the need for a repeater. It has a tilt/roll sensor in the imaging block to support VFX and virtual production.
Creative & Cohesive Virtual Production
Virtual production brings together the worlds of virtual reality and practical production in real time, offering numerous creative and cost-saving benefits. As its implementation expands, products, solutions and workflows are addressing challenges and creating efficiencies. At NAB Show 2023 presentations and demonstrations in Booth #C8101 will showcase Sony's end-to-end virtual production capabilities including multi-camera live switching for broadcast and an exploration of Live AR using system cameras such as the HDC-5500 series.
VENICE Lineup and Crystal LED:
As the only manufacturer to offer high-end digital cinema cameras and displays, Sony will feature its comprehensive virtual production solution including Sony's VENICE 2 full-frame camera and select Crystal LED displays. Together, this technology creates a fully integrated and streamlined workflow that supports high dynamic range and empowers visual storytelling and virtual production.
Virtual Production Tool Set: Improve pre-production and on-set workflows (NEW)
Sony's new tool set address common virtual production challenges such as color matching, moire and enhances in-camera visual effects. The Camera and Display Plugin is a software plug-in for Unreal Engine that allows productions to identify and solve common virtual production workflow issues. The Color Calibrator addresses color shifts in LED wall technology. The complimentary tool set is expected in summer or later.
ELF-SR2: 27 inch Spatial Reality Display (NEW)
The larger Spatial Reality Display provides realistic 3D content without the use of glasses or VR headsets. With an upgraded high-speed vision sensor, powerful imaging features and installation flexibility, the ELF-SR2 also enables more robust functionality through its versatile support of applications and software development. At the booth, Spatial Reality Display's expanded use cases will be showcased through a wide range of 3D content that aids in creation and visualization.