2014 Set of the Year Winners
The 2014 Set of the Year winners are:
National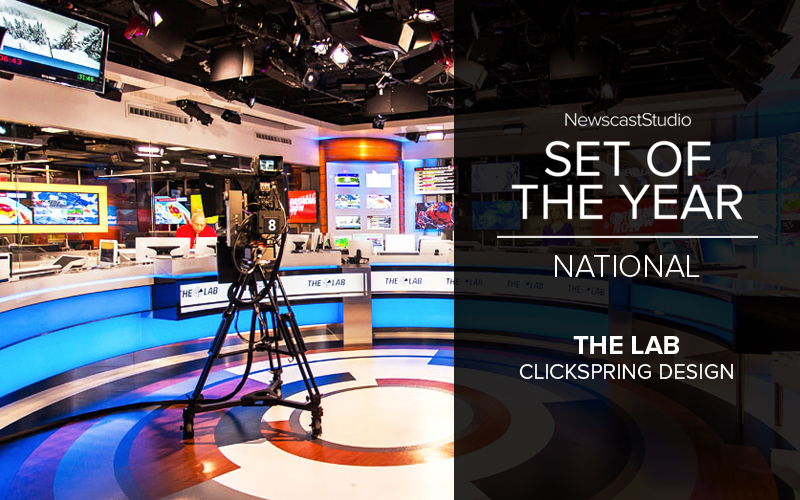 In our national category, the Weather's Channel's "The Lab" set by Clickspring Design took home the top honors. This set, which uses a circular layout with a work surface surrounding a decorative floor, is also stocked with a plethora of monitors and backs up to a working newsroom to give the studio an active, energetic feel. Explore "The Lab" set on your own.
Honorable Mention: NBC/MSNBC Elections 2014 by Clickspring Design
Local News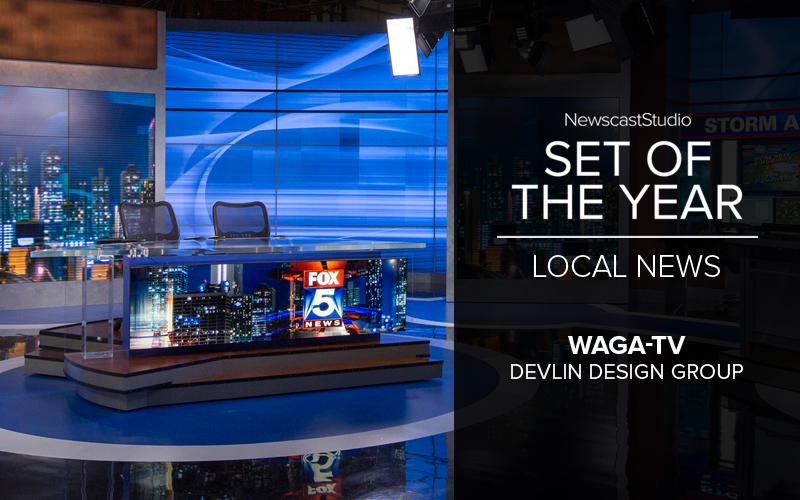 Our largest category, local news, saw tough competitors, but Devlin Design Group's dynamic design for Fox affiliate WAGA-TV in Atlanta came out on top. WAGA-TV's set combined a movable anchor desk for maximum flexibility, color changing patterned walls and multiple video walls, including a portion that can pivot electronically and integrates with an in-studio computer for interactive storytelling. Check out the Fox 5 Atlanta set here.
Honorable Mentions: WTHR-TV by Clickspring Design and KNBC-TV by Broadcast Design International
International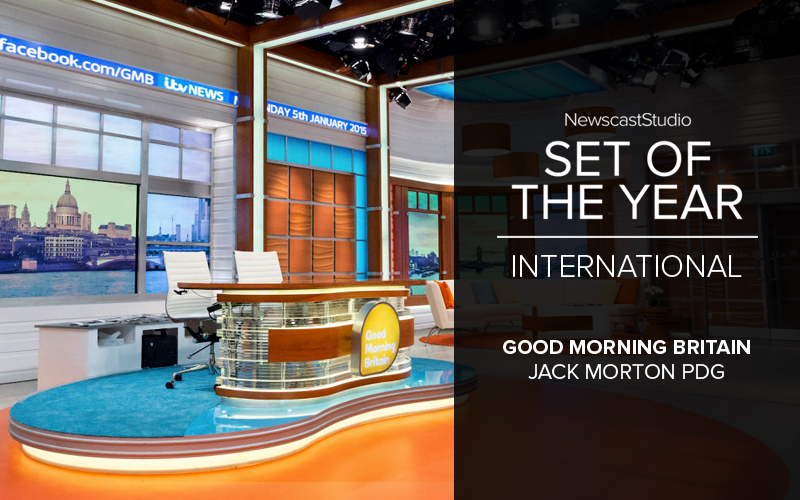 Heading across the pond to Britain, you'll find the winner of our international category, "Good Morning Britain" from Jack Mortion PDG. The set uses a fresh, warm color palette with a grid-like video array that simulates windows. Textured and backlit wall panels add additional visual interest, while continuing the grid design, which is further emphasized by the internally integrated lit columns and ceiling beams. Put on your jumpers and explore the "Good Morning Britain" set here.
Sports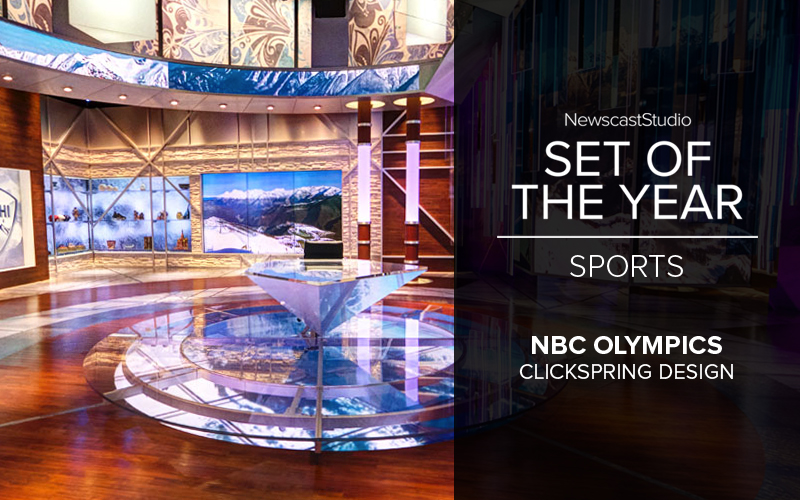 The icy look and triangular shapes found on NBC Sports' Olympics was enhanced by tight integration with the network's graphics package, allowing the Clickspring design to take home the gold. The large studio, which featured triangular versions of NBC's trademark "lanterns," a diamond-shaped anchor desk perched on a glass-and-video panel floor and backing up to a variety of backgrounds including an impressive, multilayered design of glass, metal and video panels, gave the network's coverage of the Sochi games an impressive look. Take a look back at the Sochi games and view our NBC Olympics gallery here.
Honorable Mentions: ESPN SportsCenter by Jack Morton PDG and CBC FIFA World Cup 2014 by AKA Creative, Inc.
Entertainment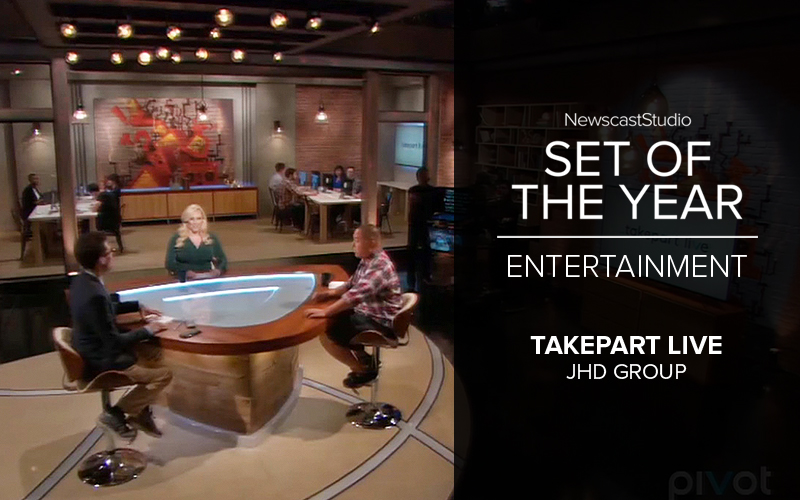 Finally, in our catch-all entertainment category, Pivot's now-canceled "Take Part Live" was tops with our judges. Created by JHD Group, this studio set combined a mix of both warm and cooler earth tones to create a unique look and feel. Stone-like grays framed a dynamic, organic background that also had visual hints of pixels, while exposed brick, tans and woods warmed up the look. A curved, triangular shape anchor desk inlayed with backlit glass allowed the show to focus on conversation, while show staffers could be seen working in some parts of the background on long tables that emphasize teamwork and connectivity, while faux beams and columns give the space an industrial feel. Take part of our photo gallery and explore this set here.
Honorable Mention: @midnight by 3C Studio, Inc.
Fan Vote