ABC News 2020 Election Headquarters
Location:

New York City, New York

Affiliation:

ABC News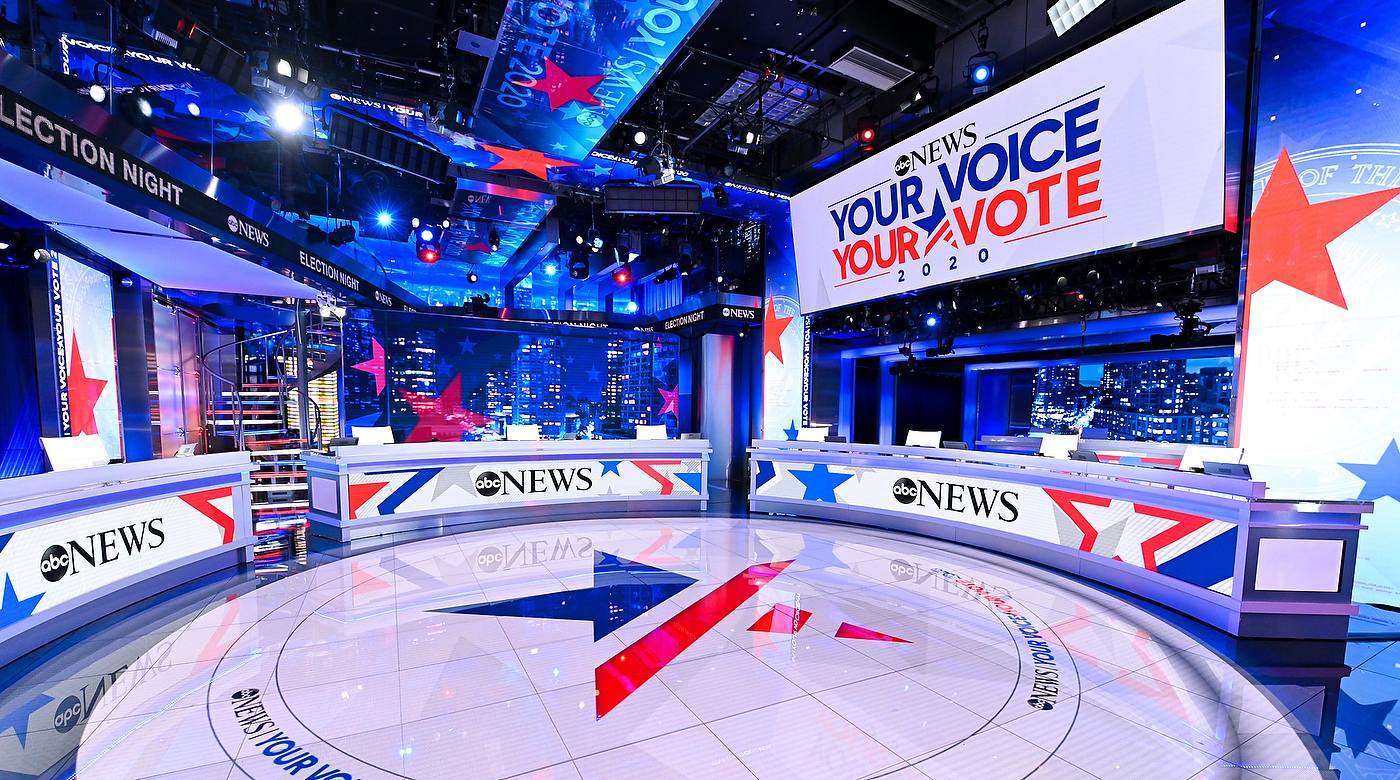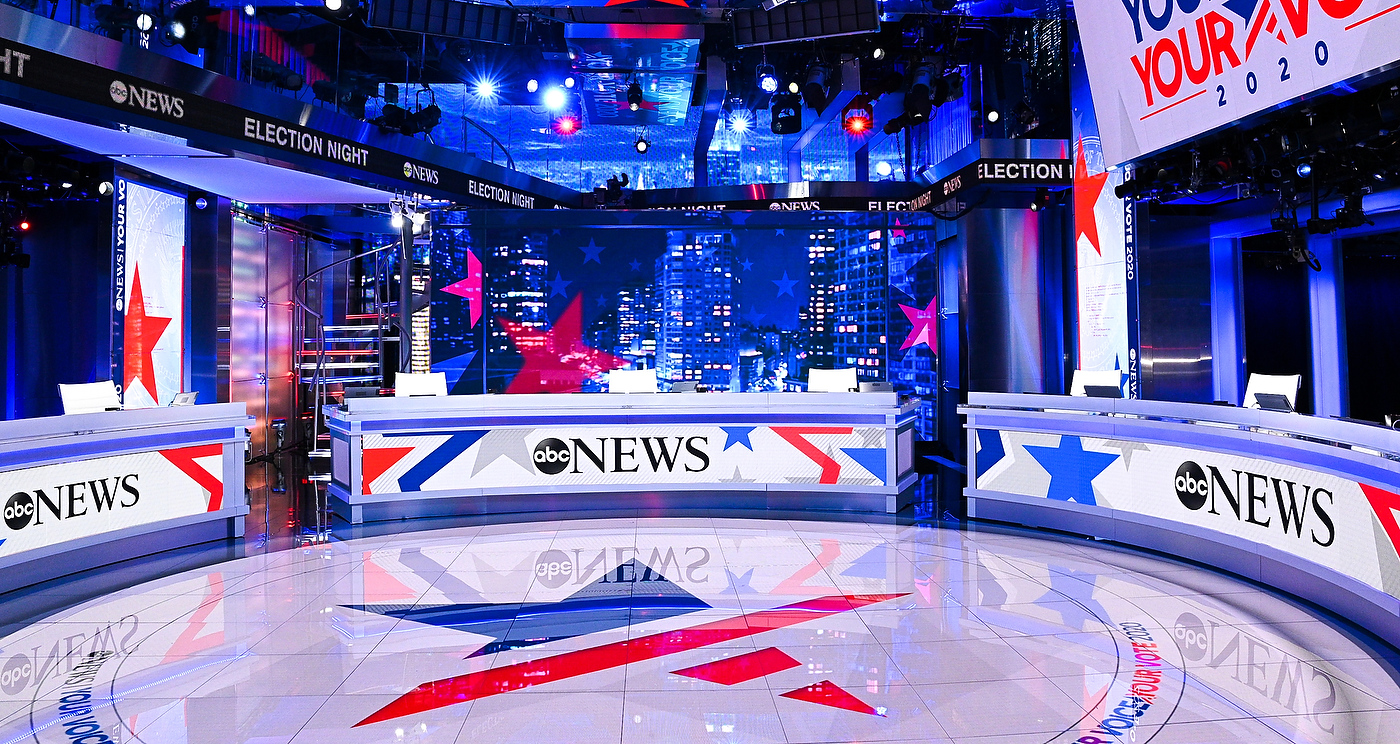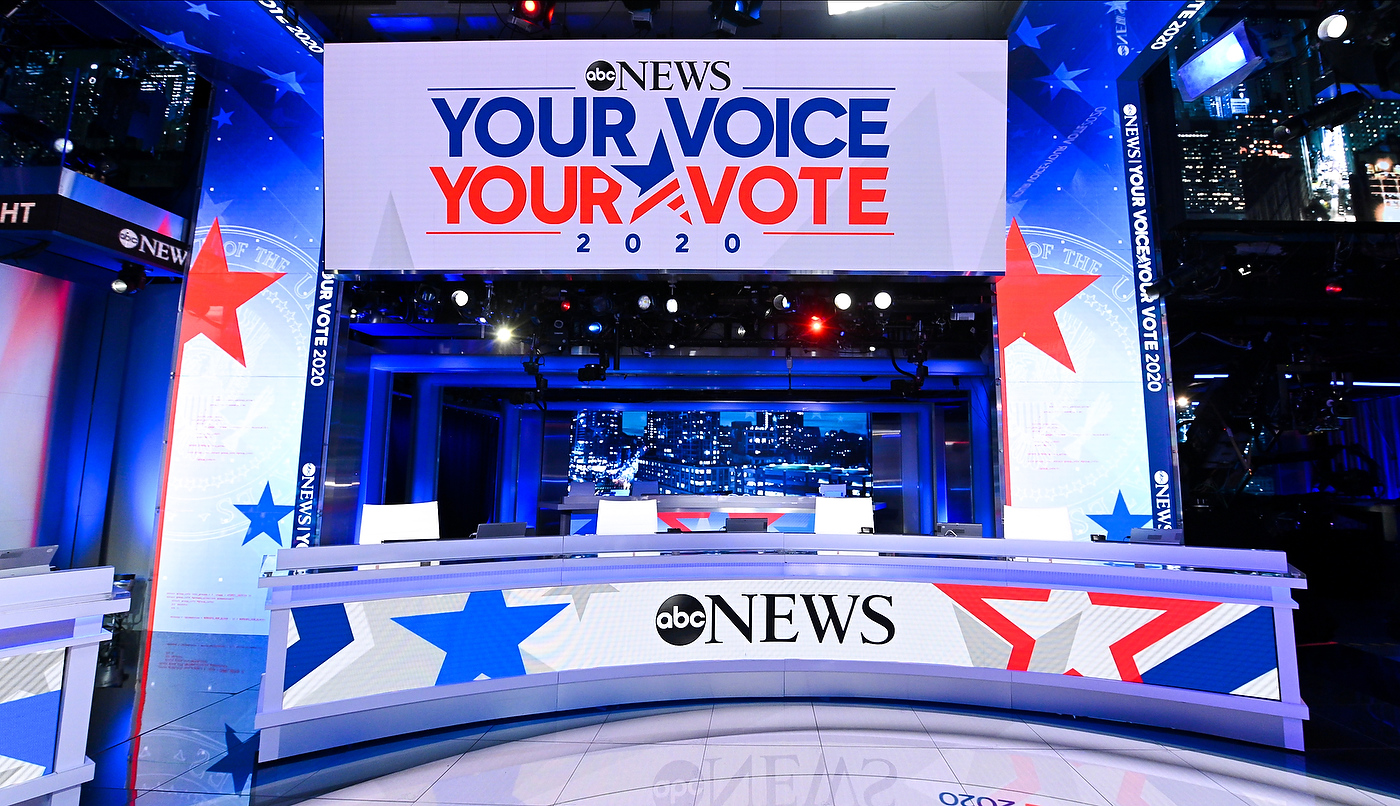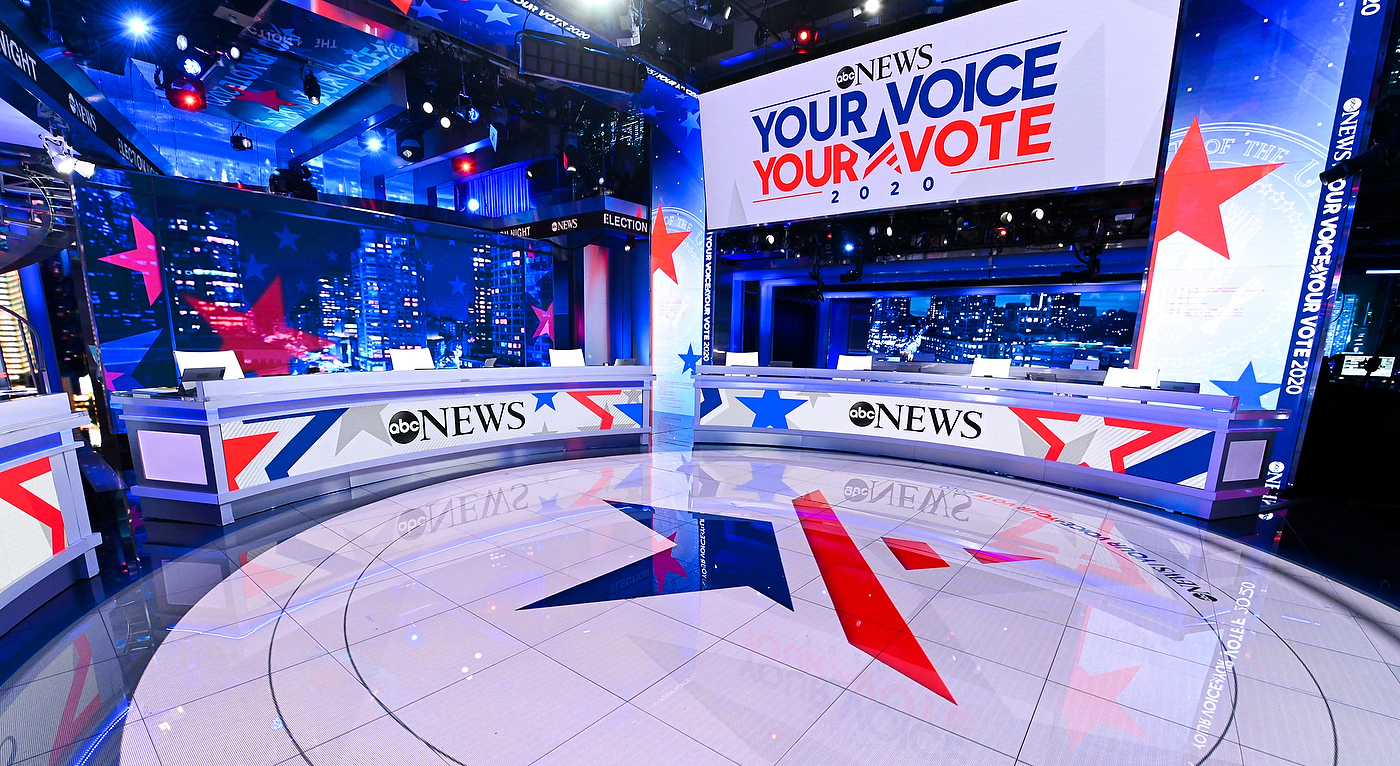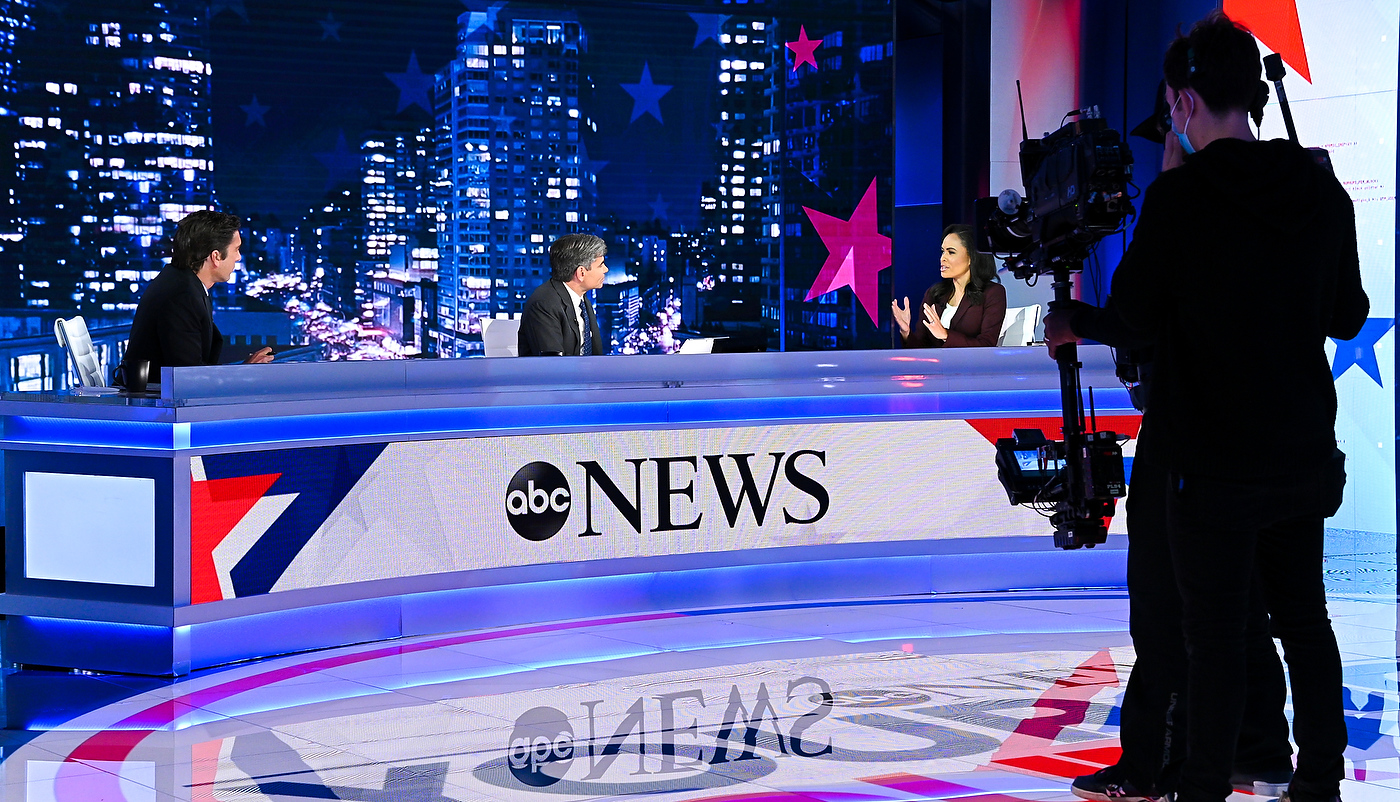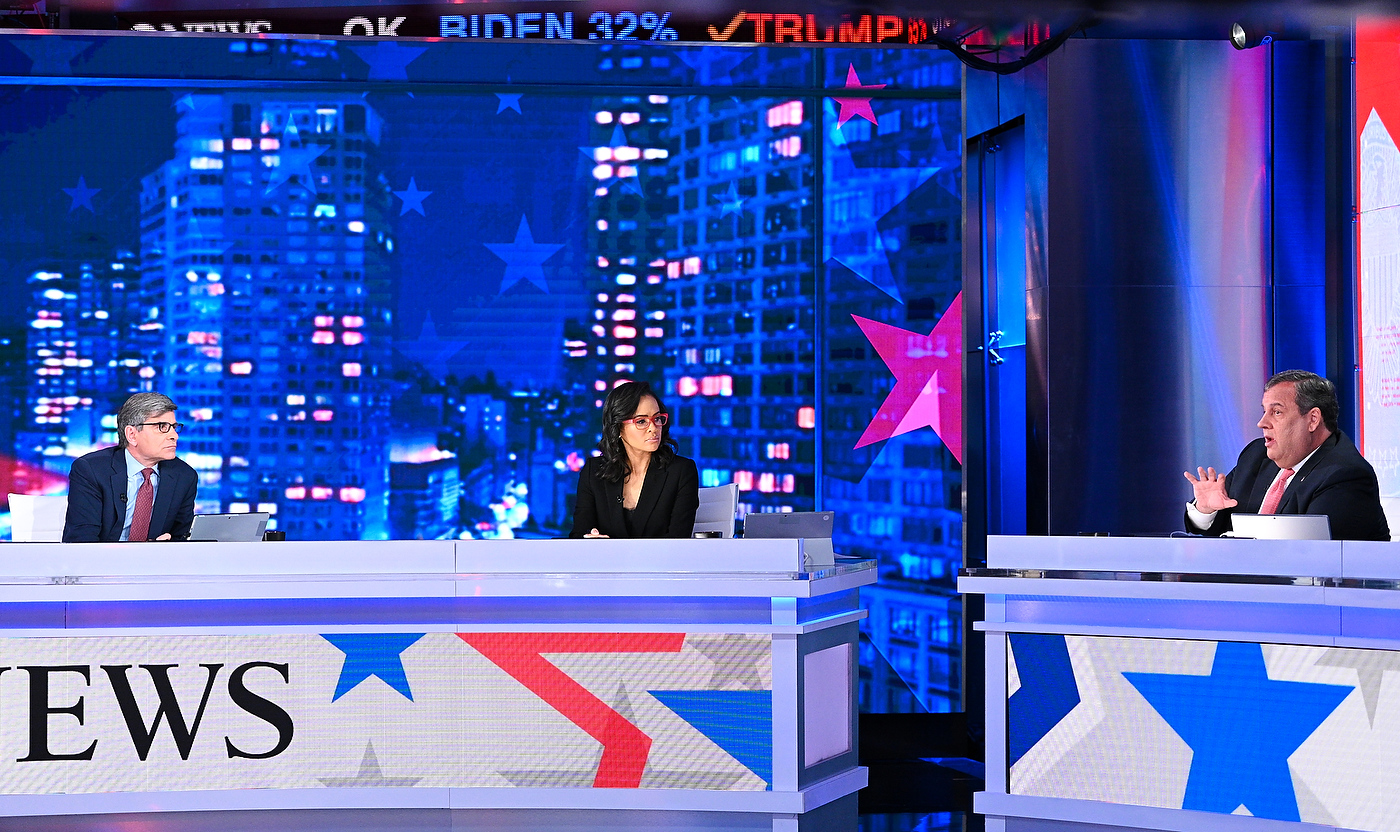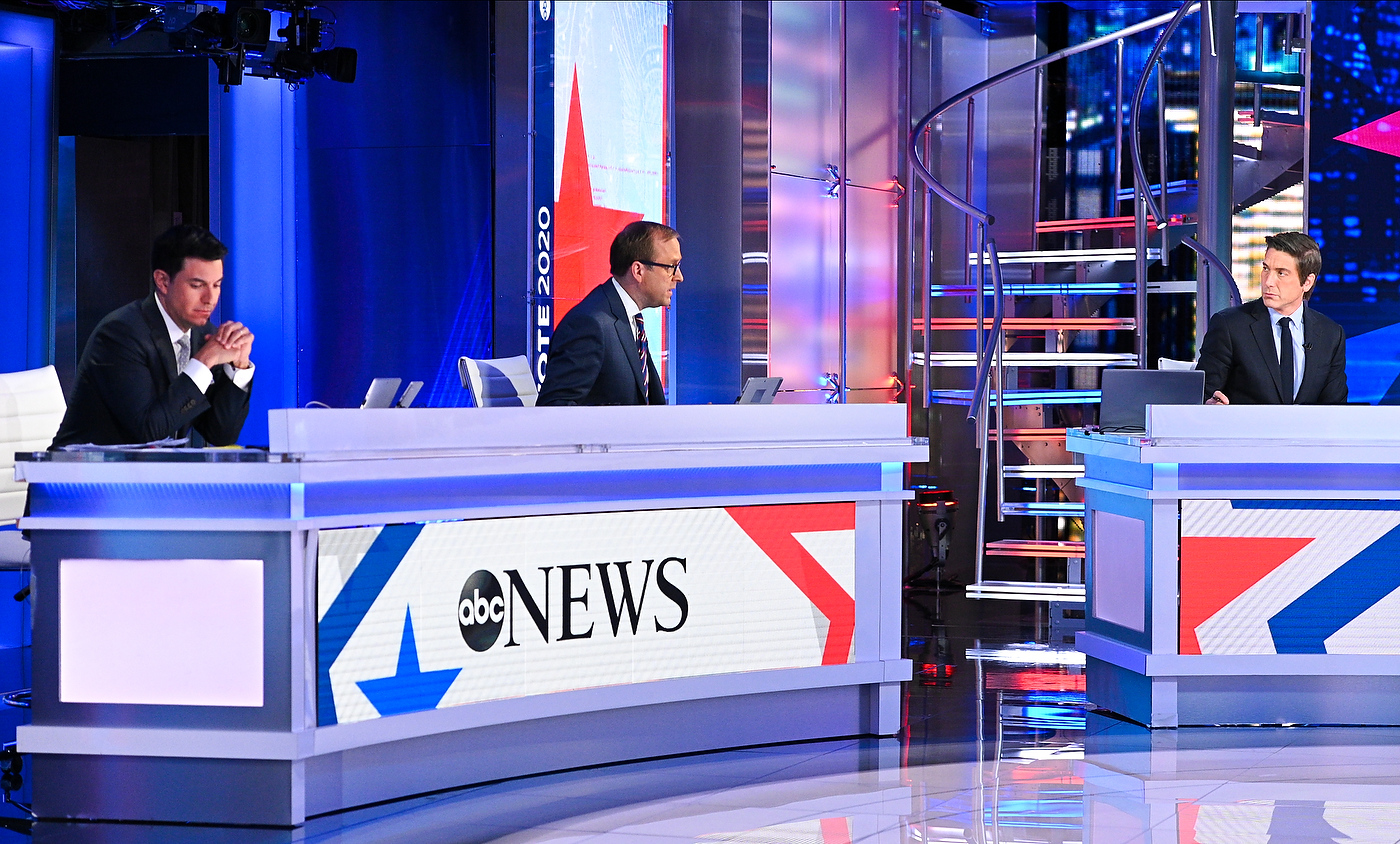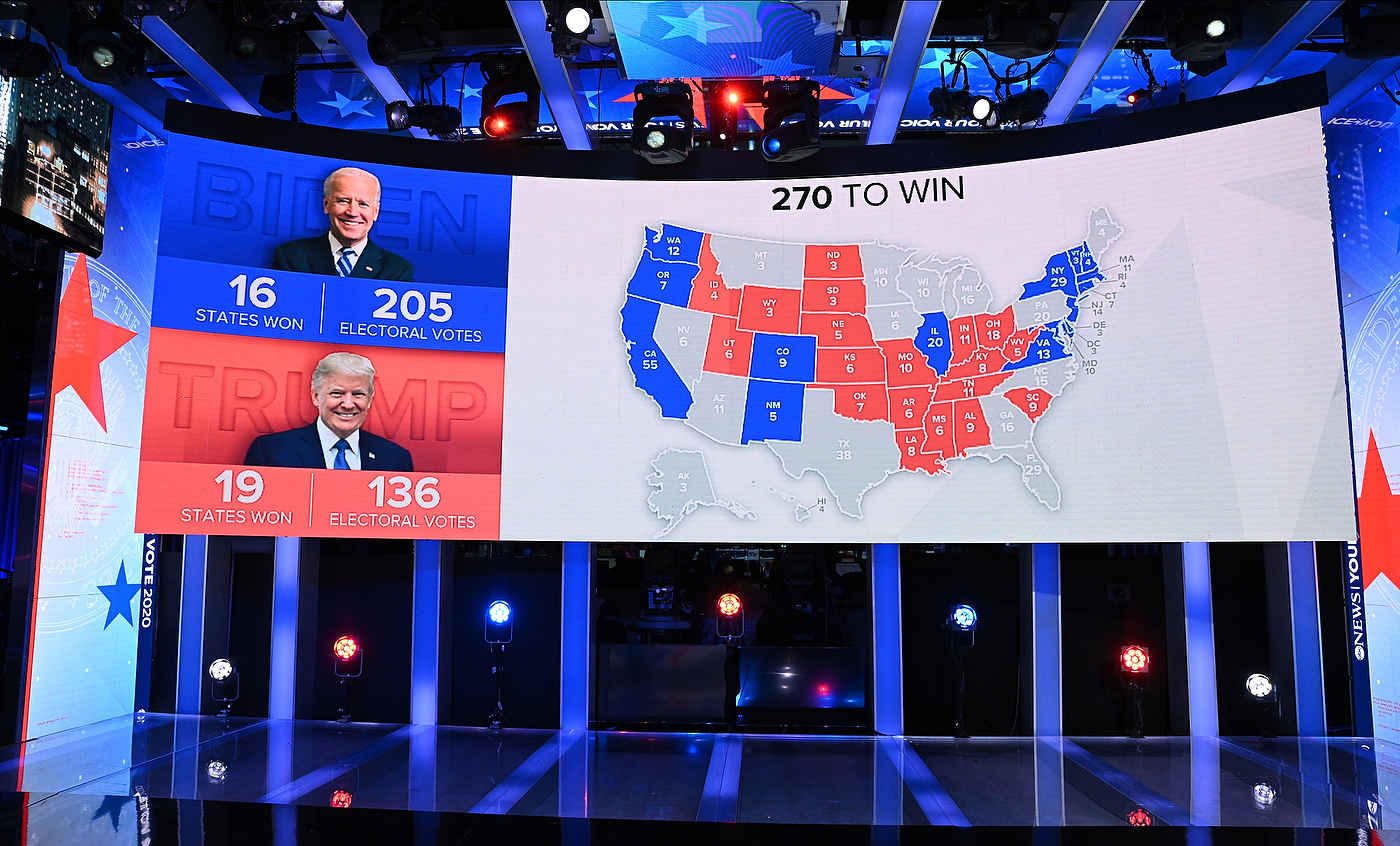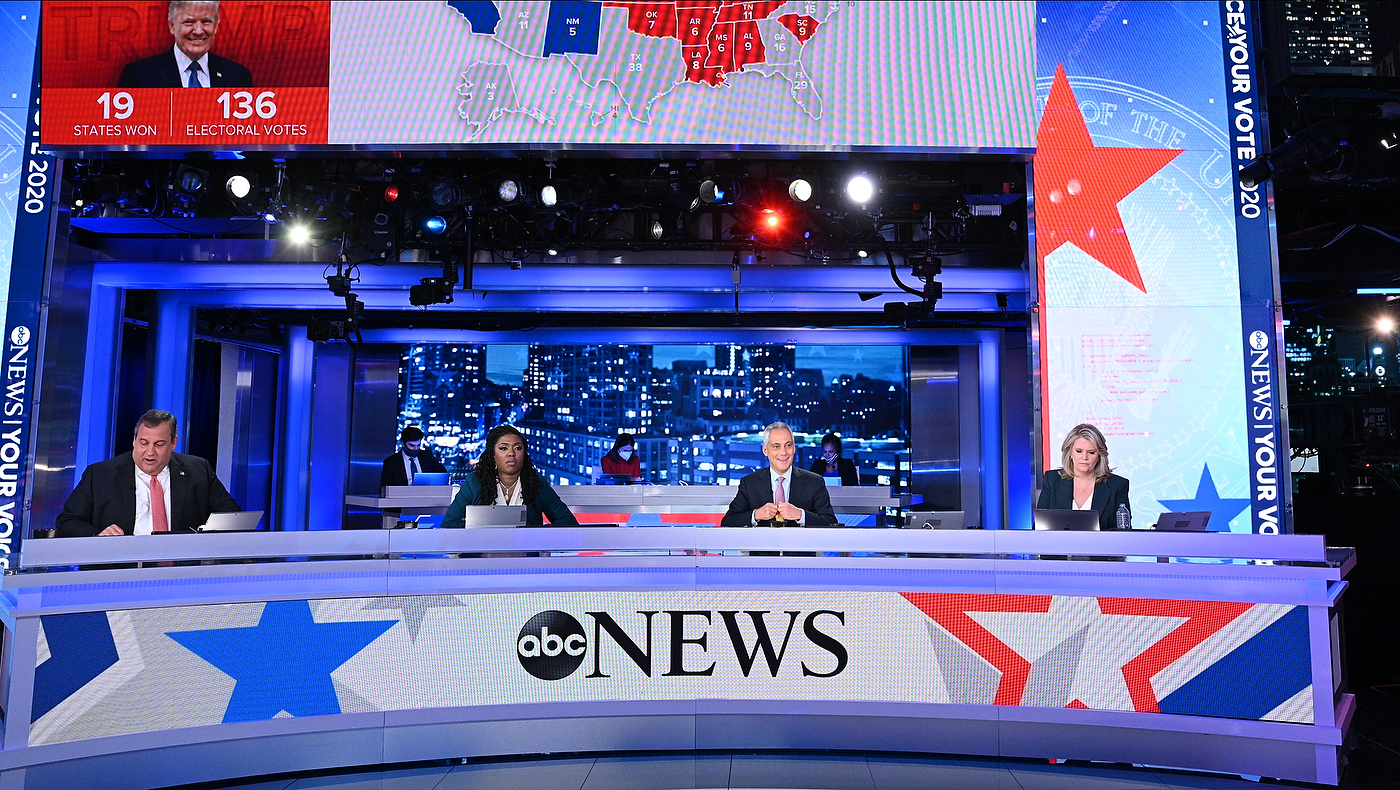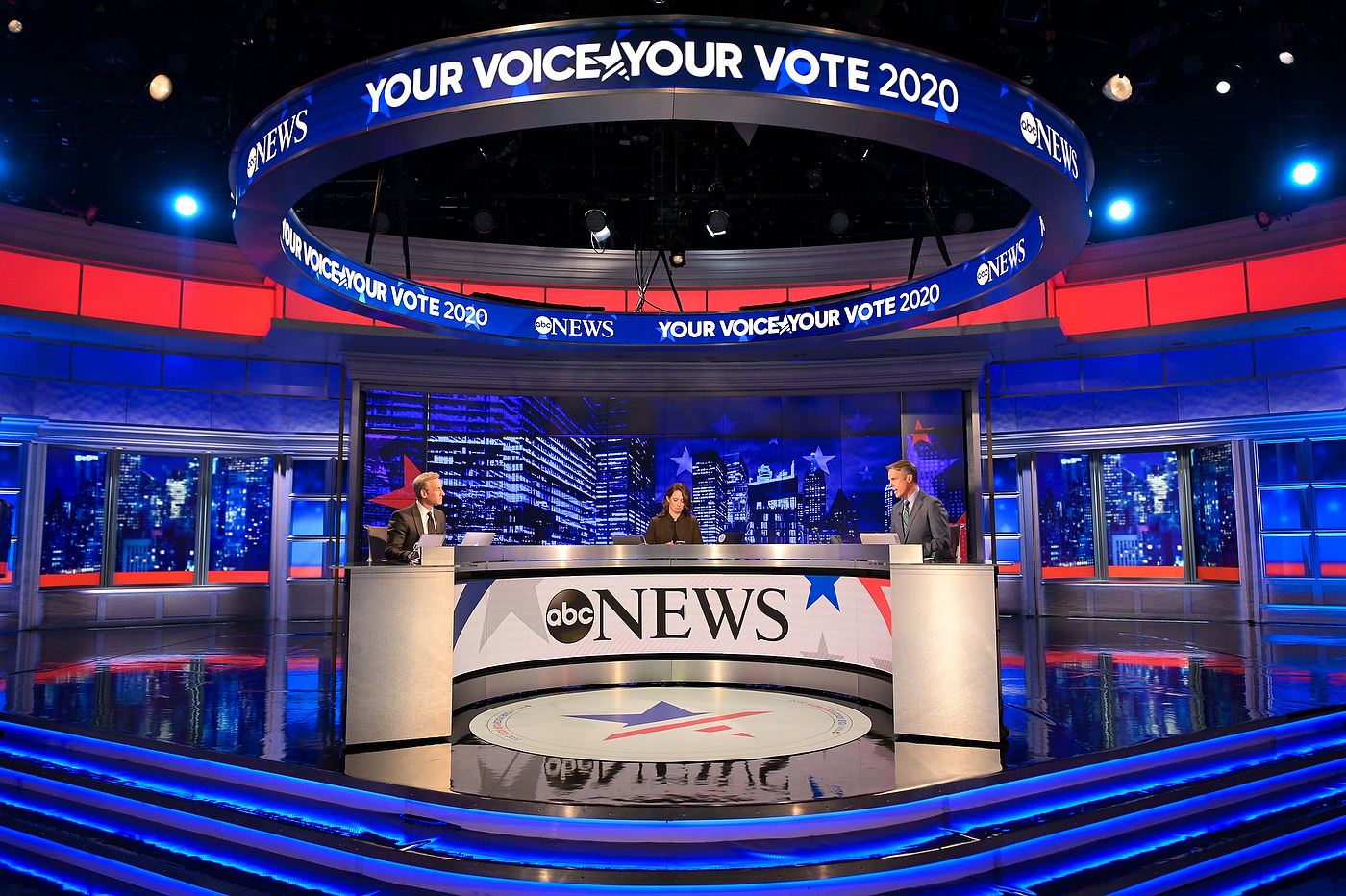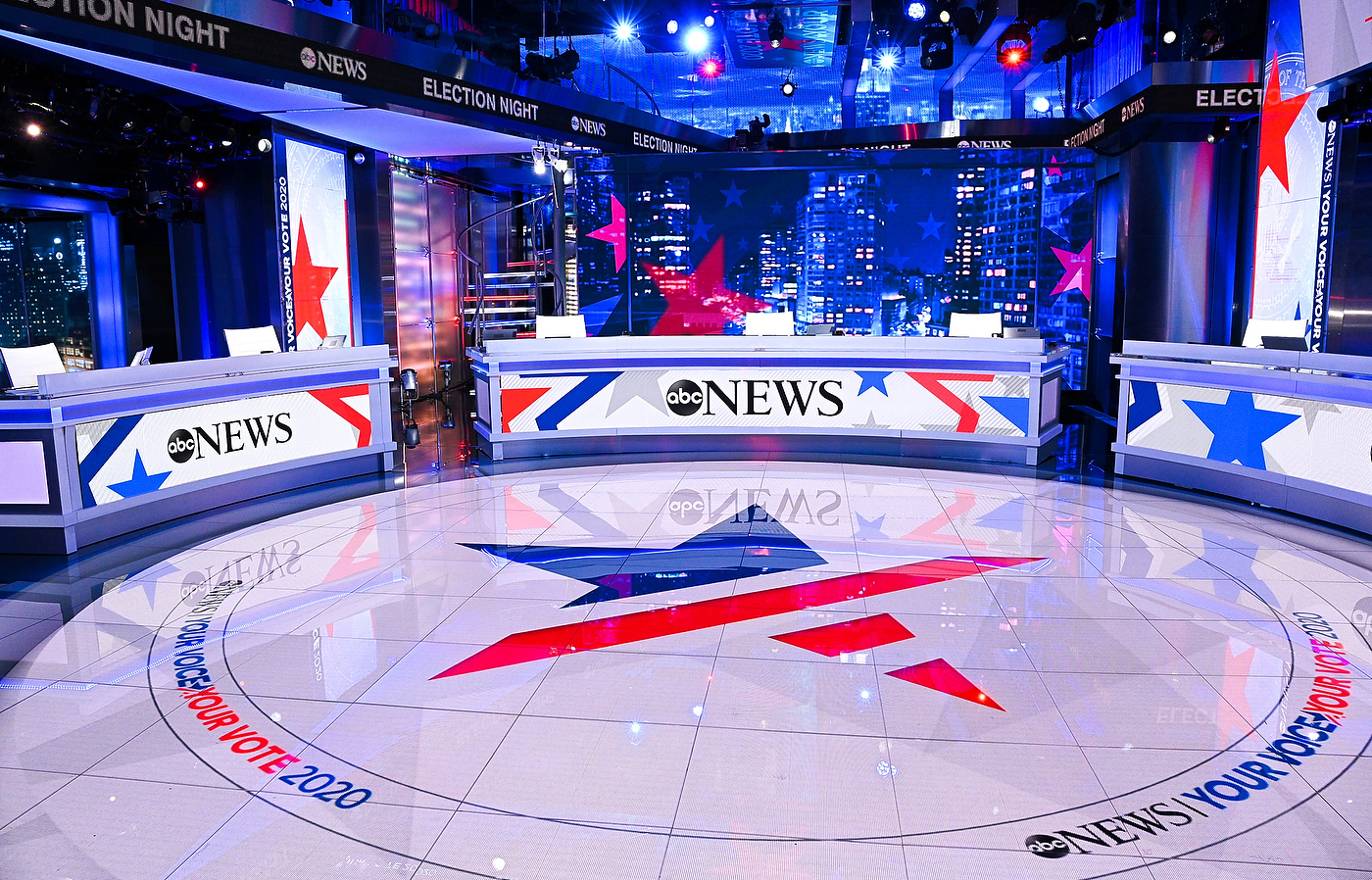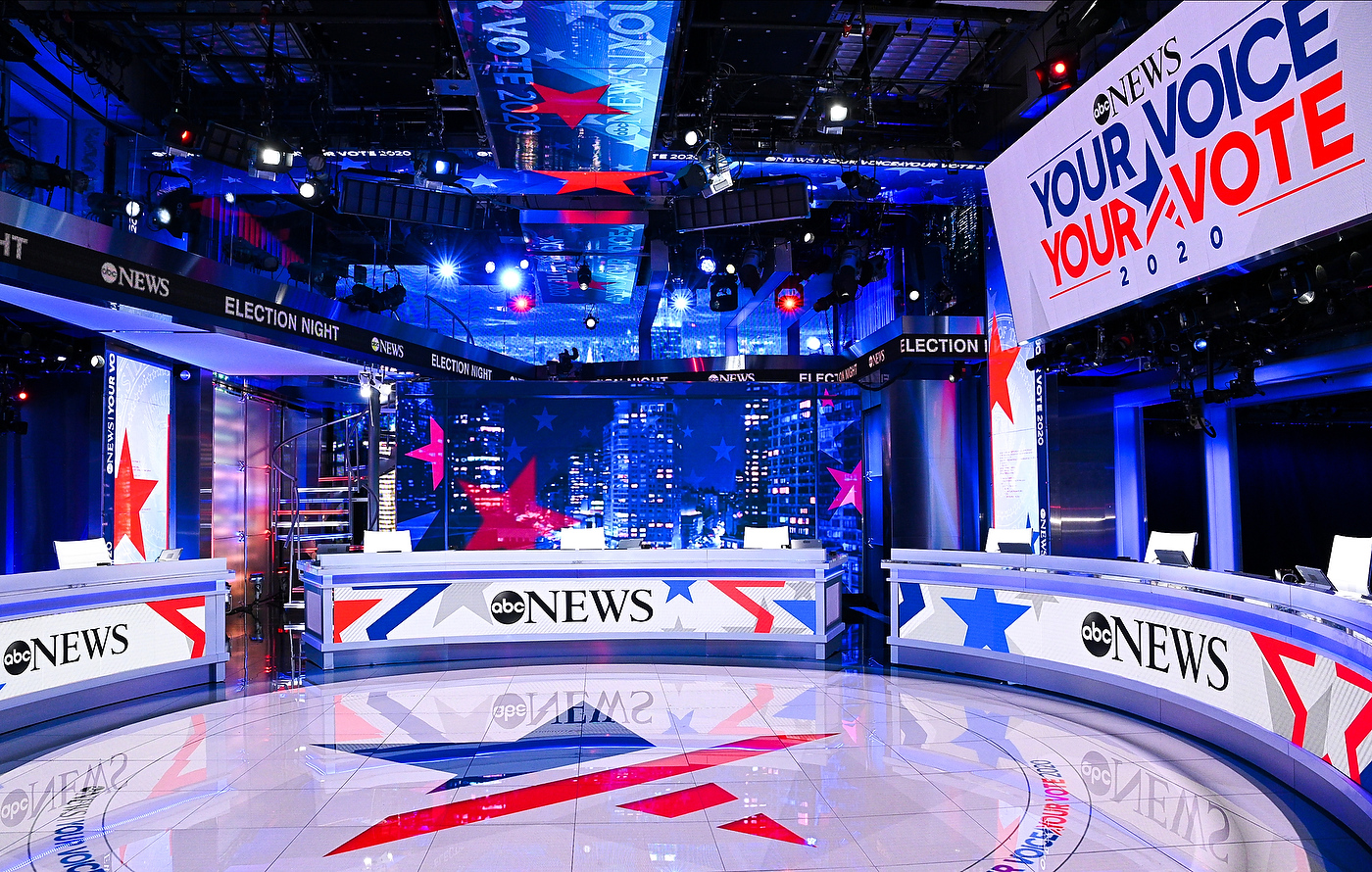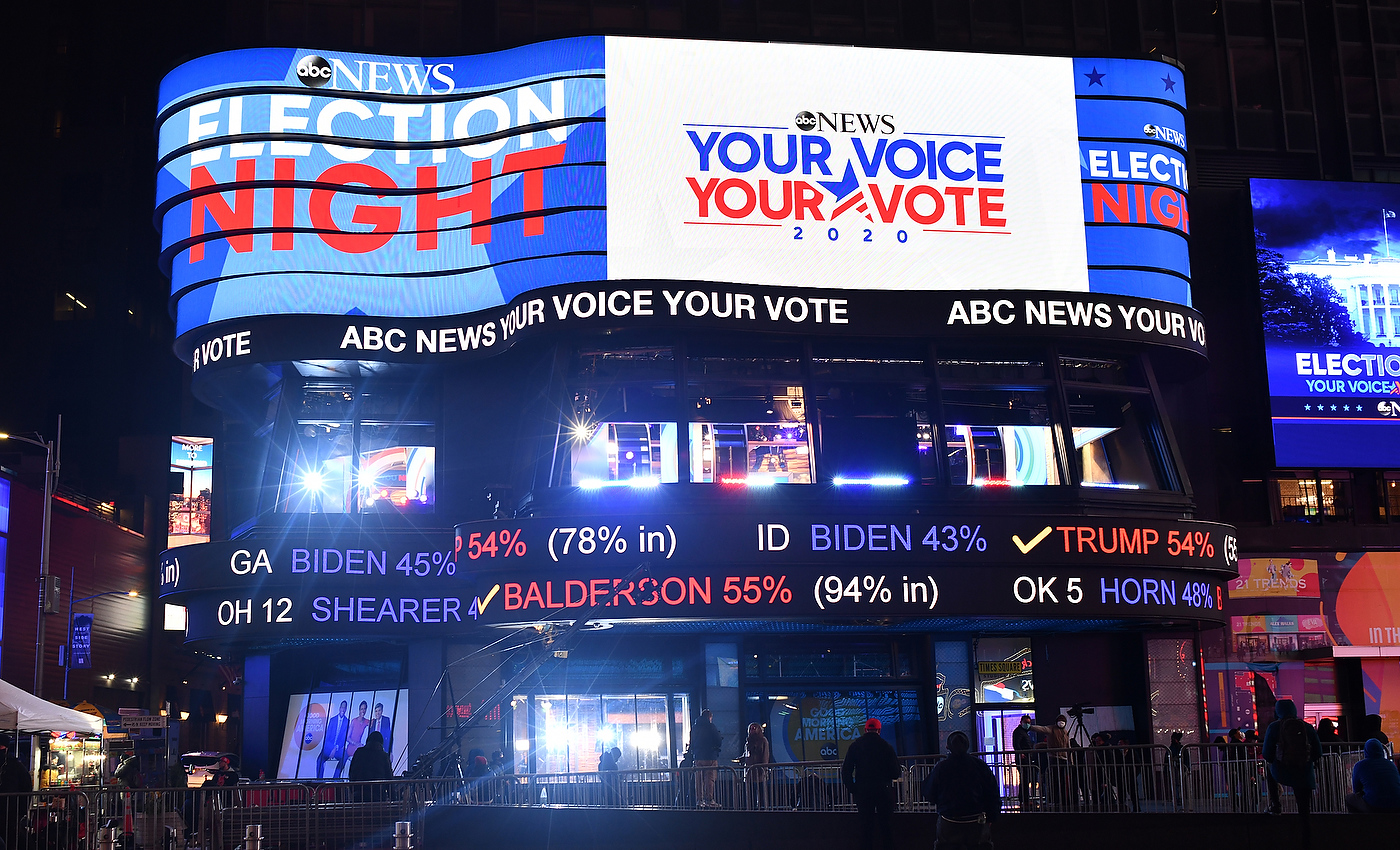 ABC's coverage of the 2020 United States presidential election originated from Studio TV3, the normal home of "World News Tonight," "Nightline" and "This Week," and Studio TV23, home of "The View."
Studio TV3 was completely renovated for the 2020 election cycle, debuting in time for Super Tuesday in March. For more photos of the studio, visit this gallery from Super Tuesday.

Set Design
ABC News Super Tuesday 2020
View a gallery of this project…
Primary anchors, correspondents and pundits were on the main set in TV3. The set of "The View" was redressed with patriotic colors, a new anchor desk and header piece for legal analysts.