ABC News Super Tuesday 2020
Location:

New York City, New York

Affiliation:

ABC News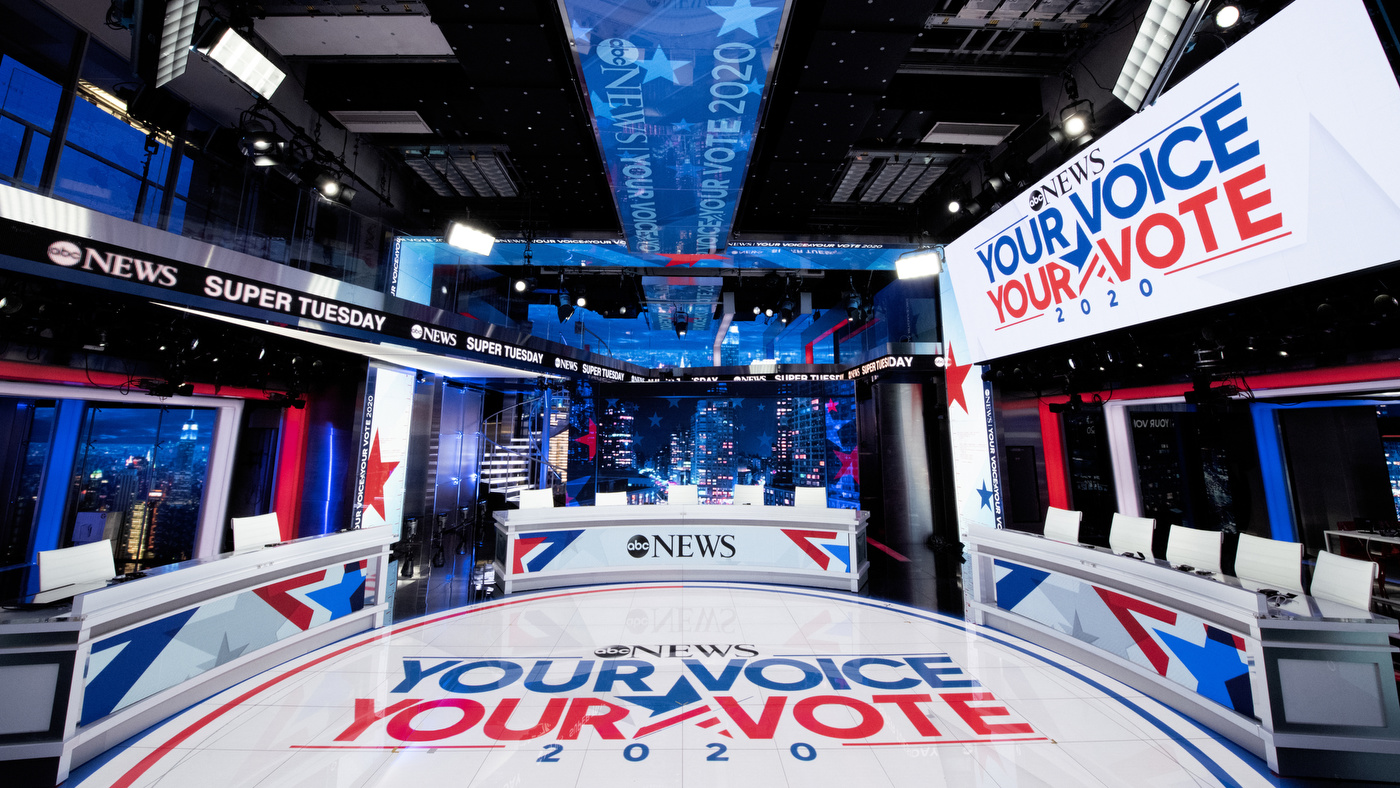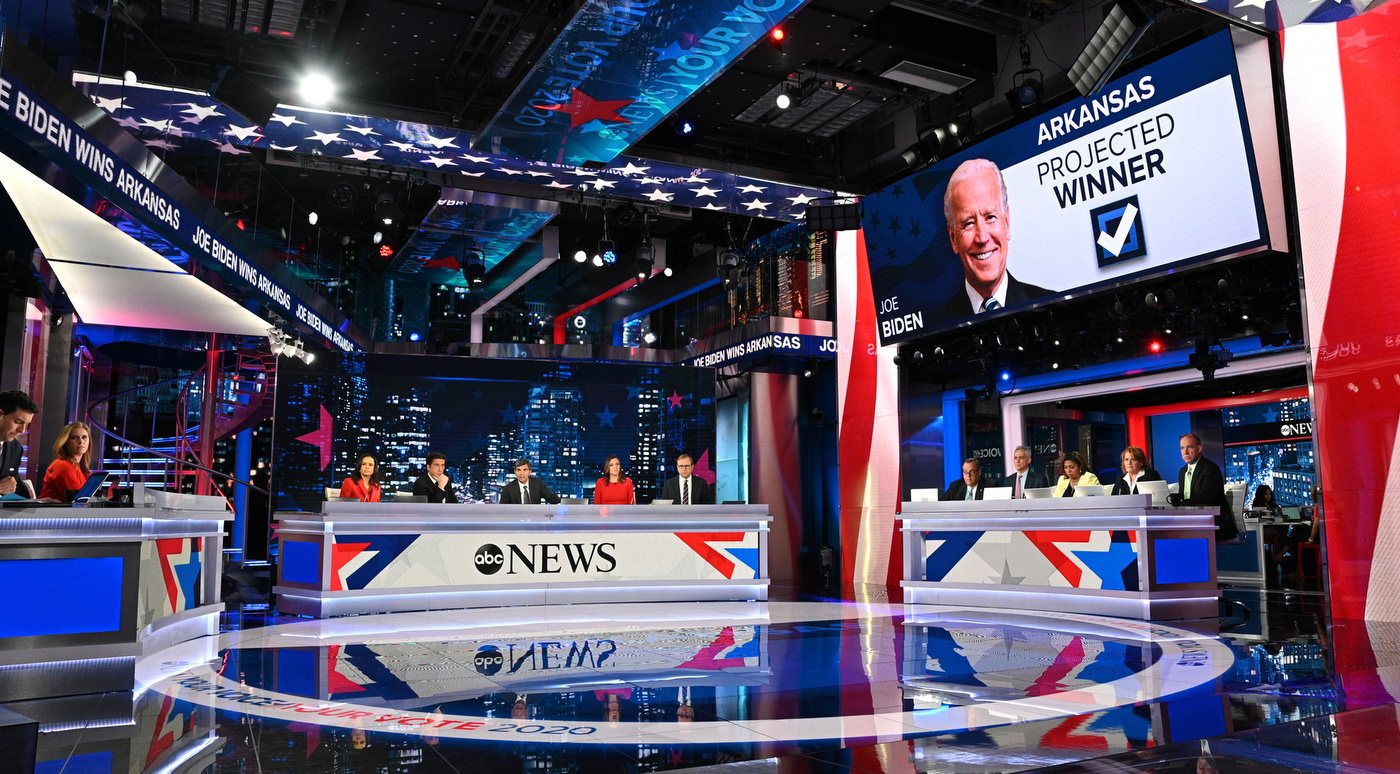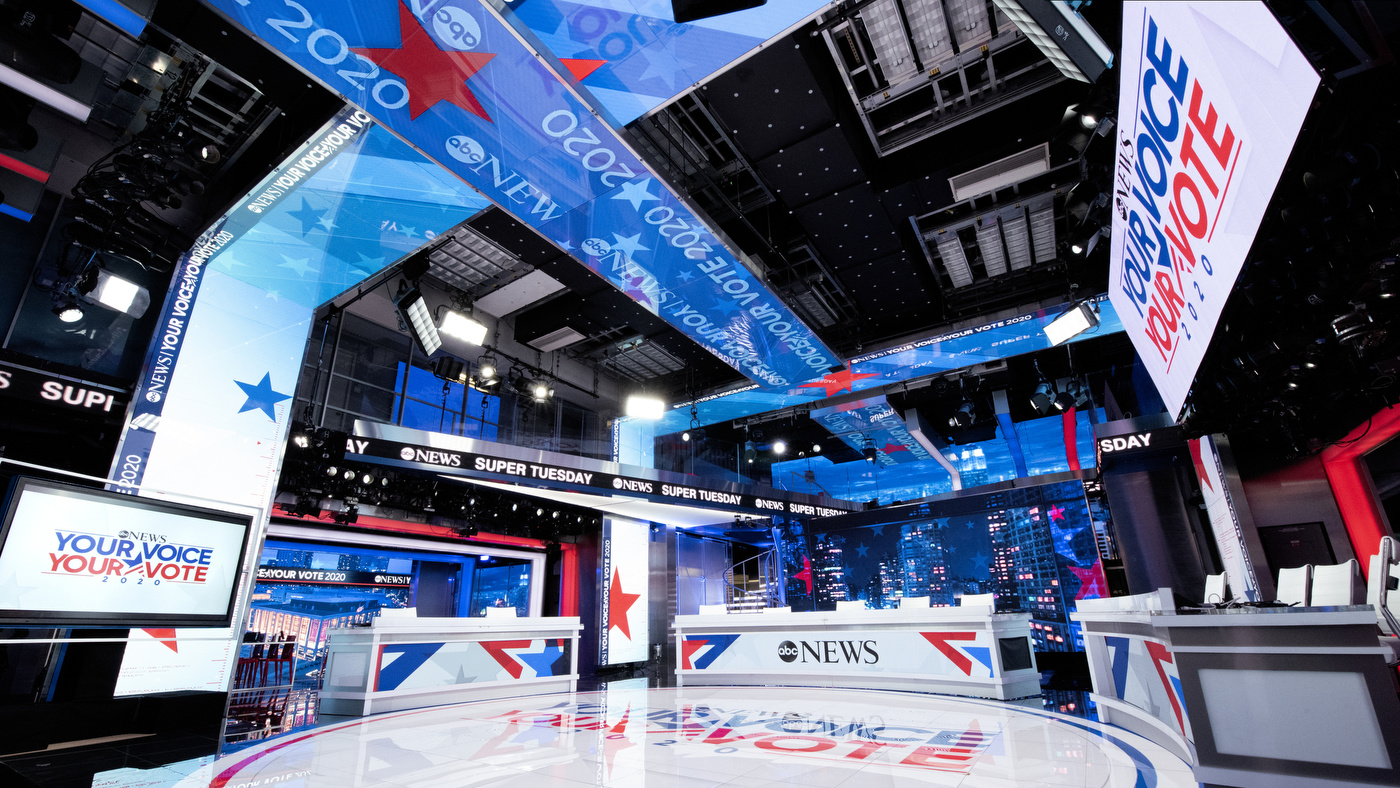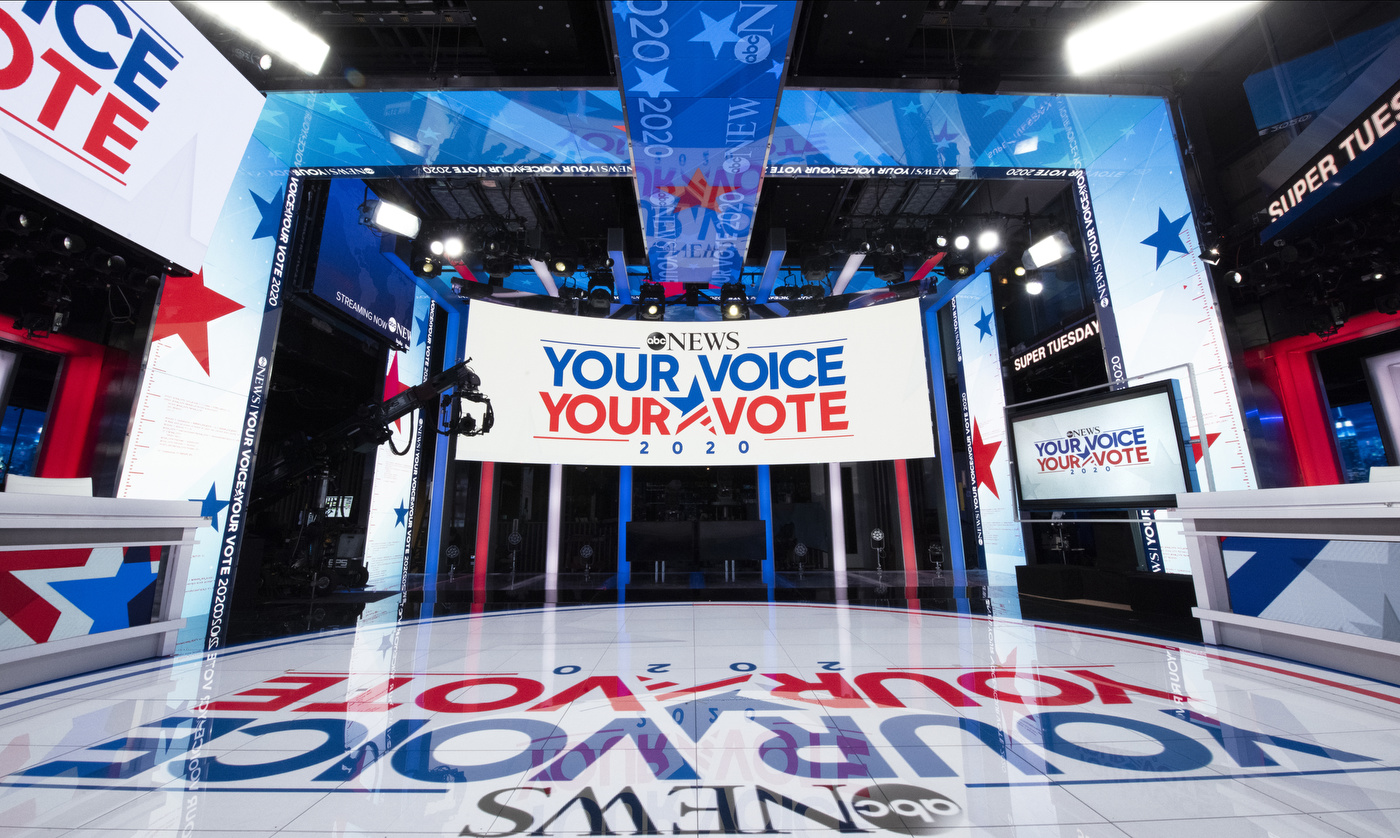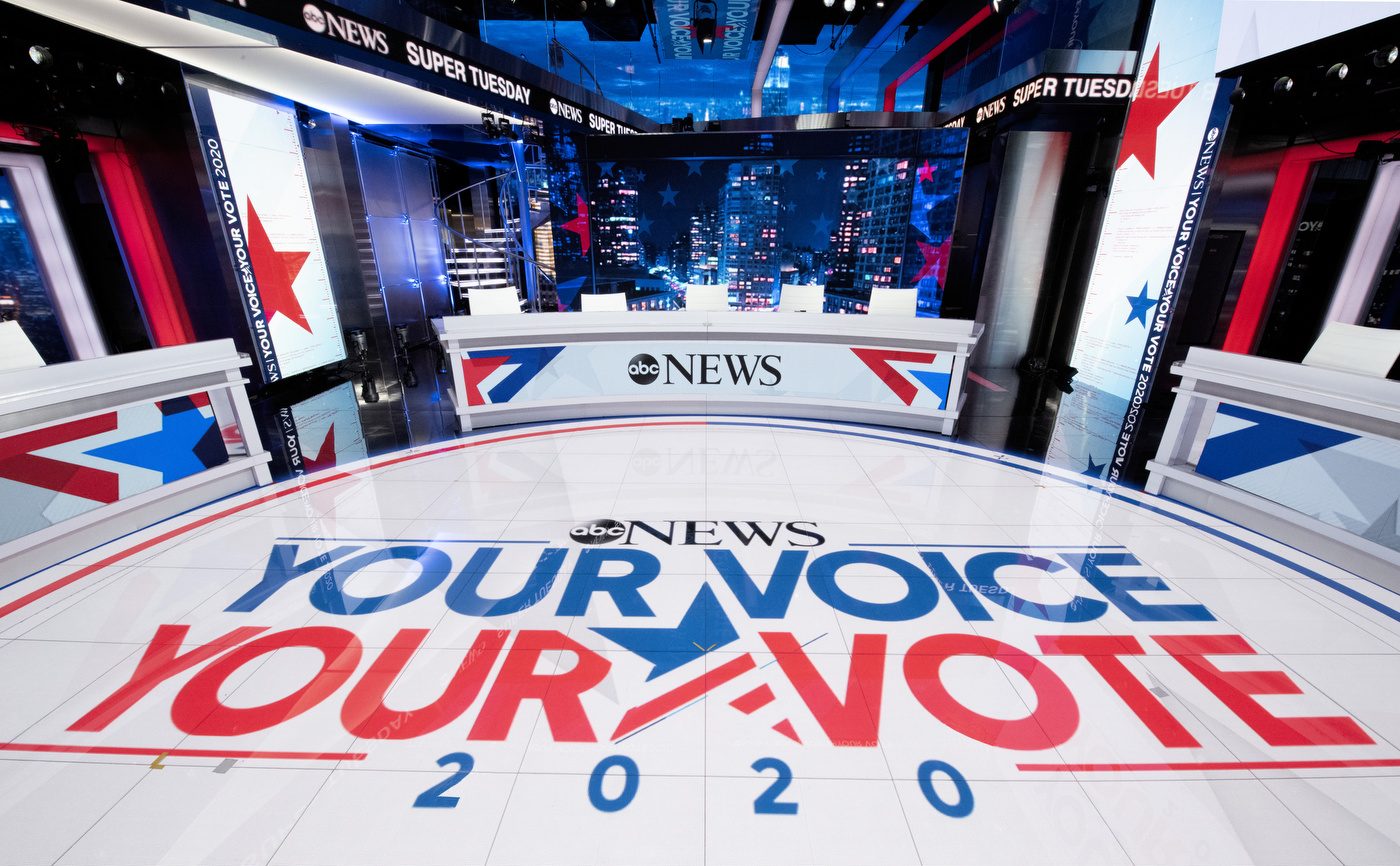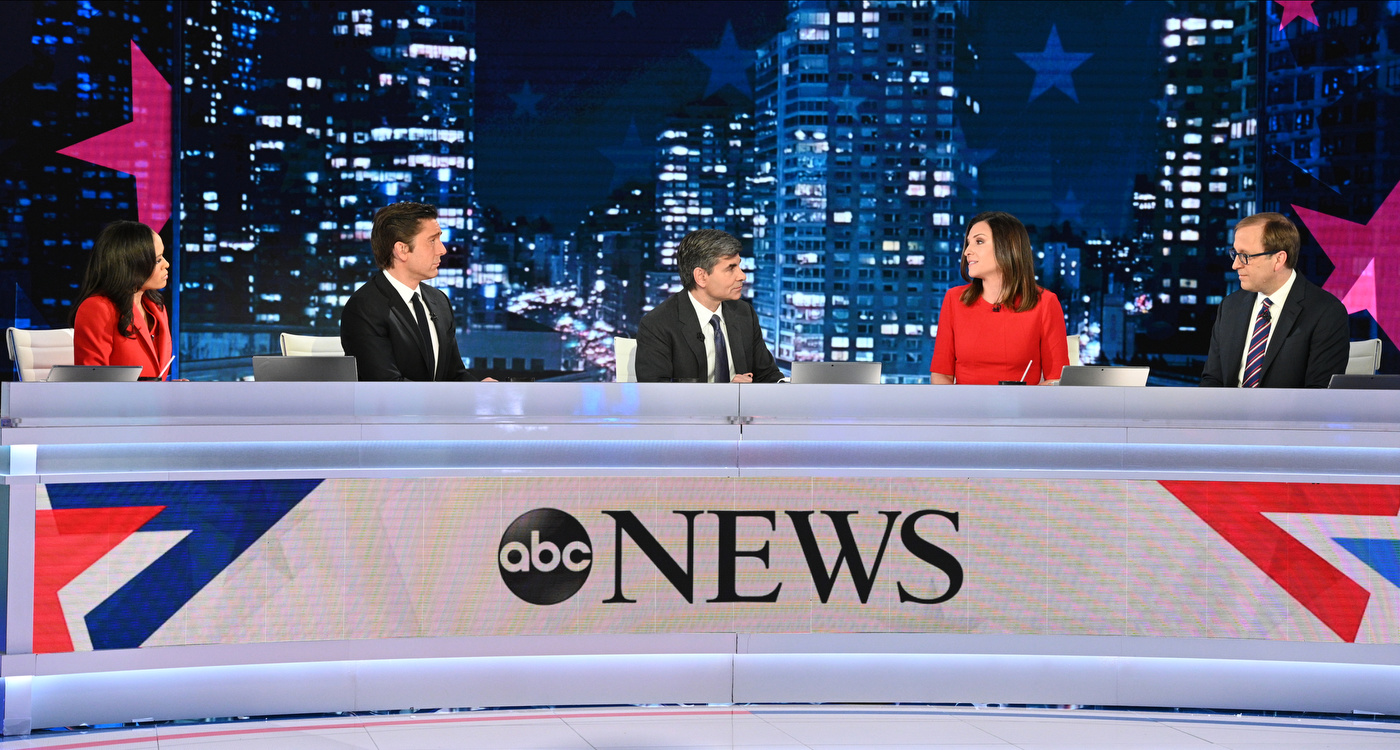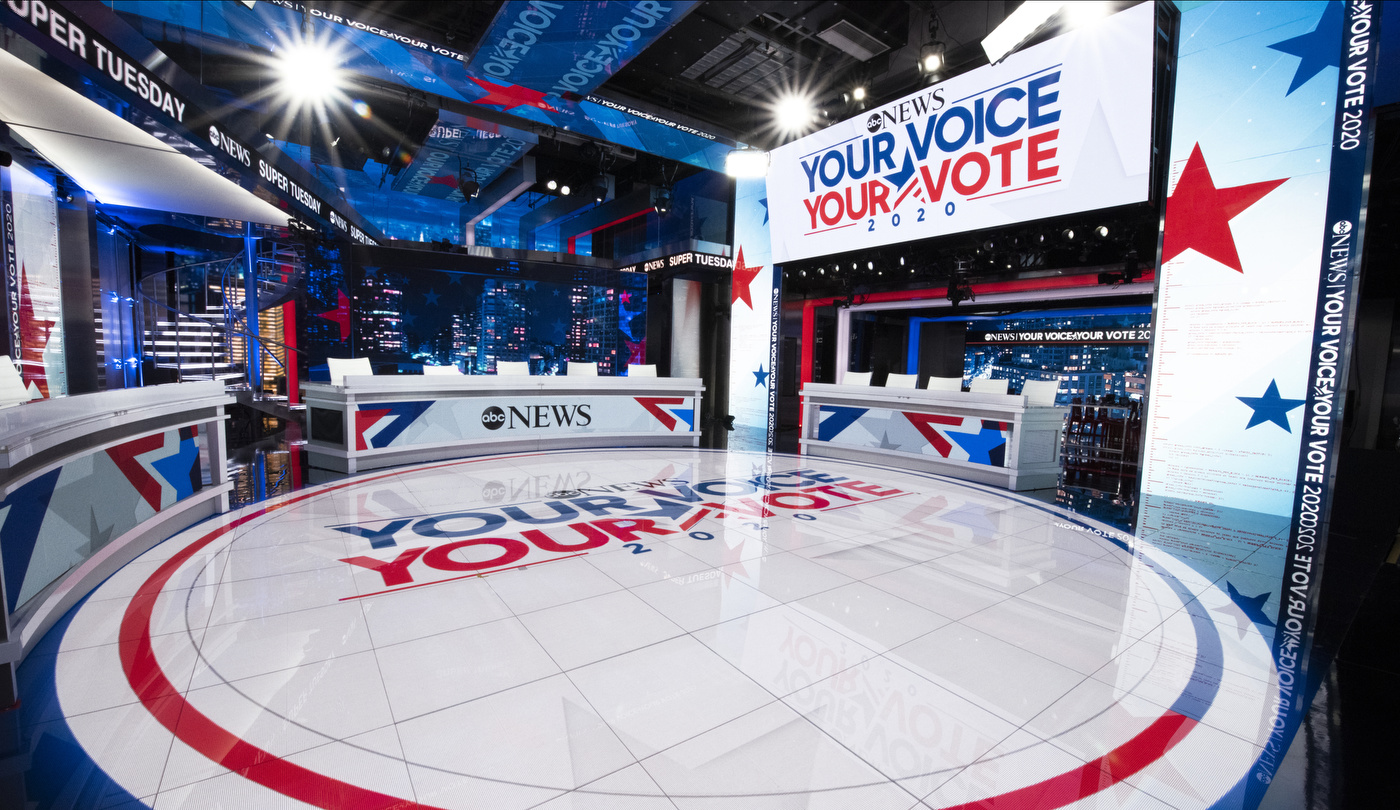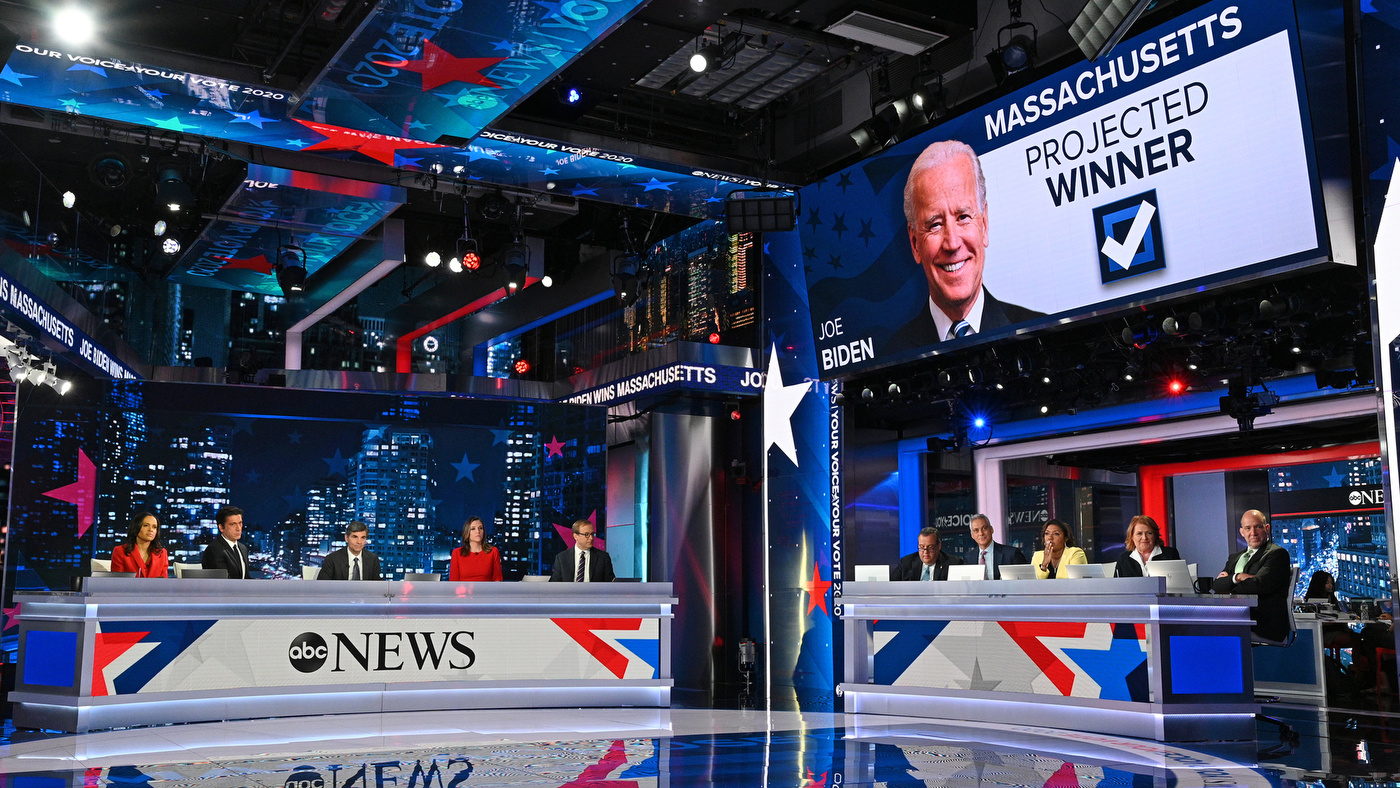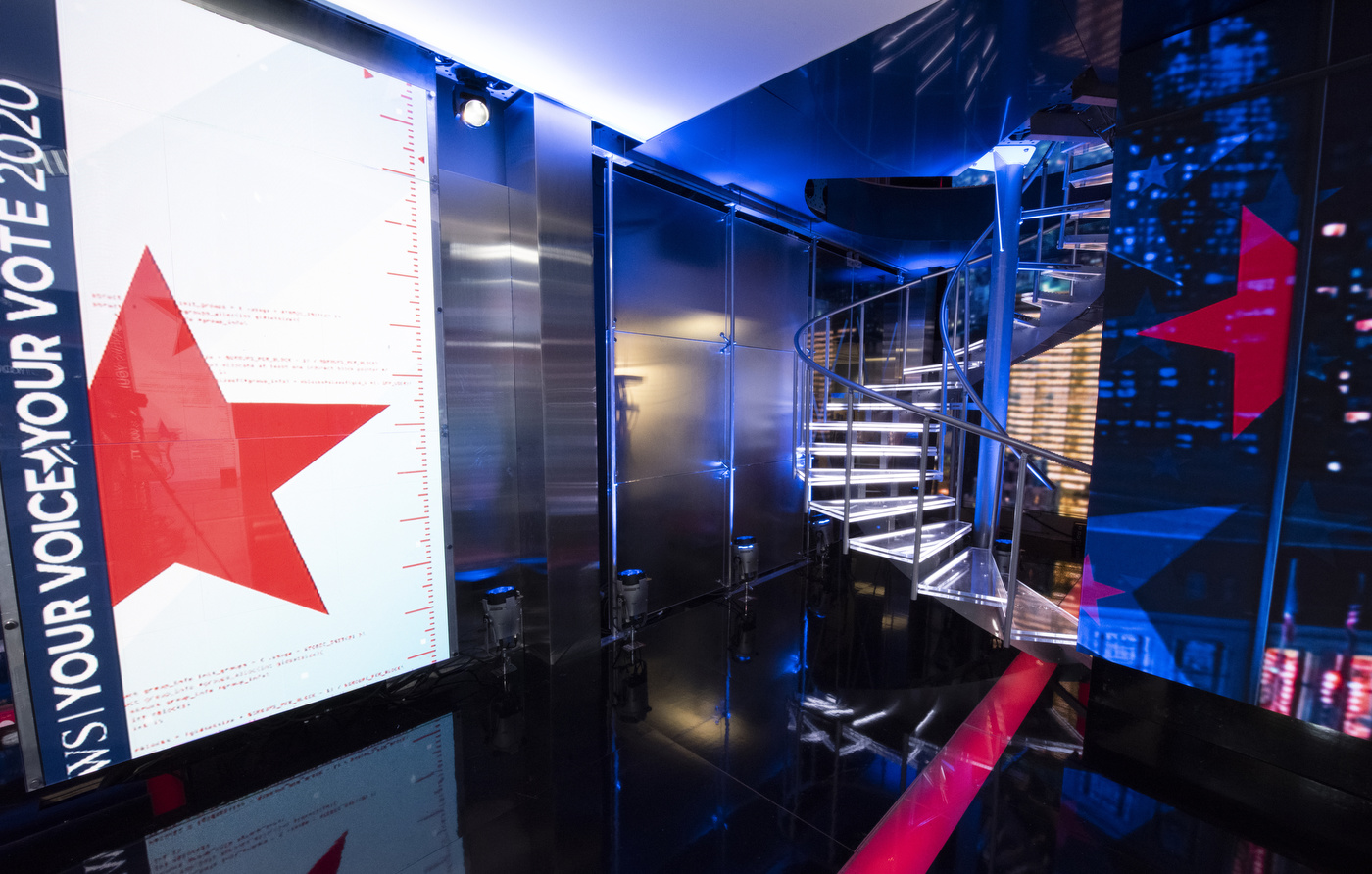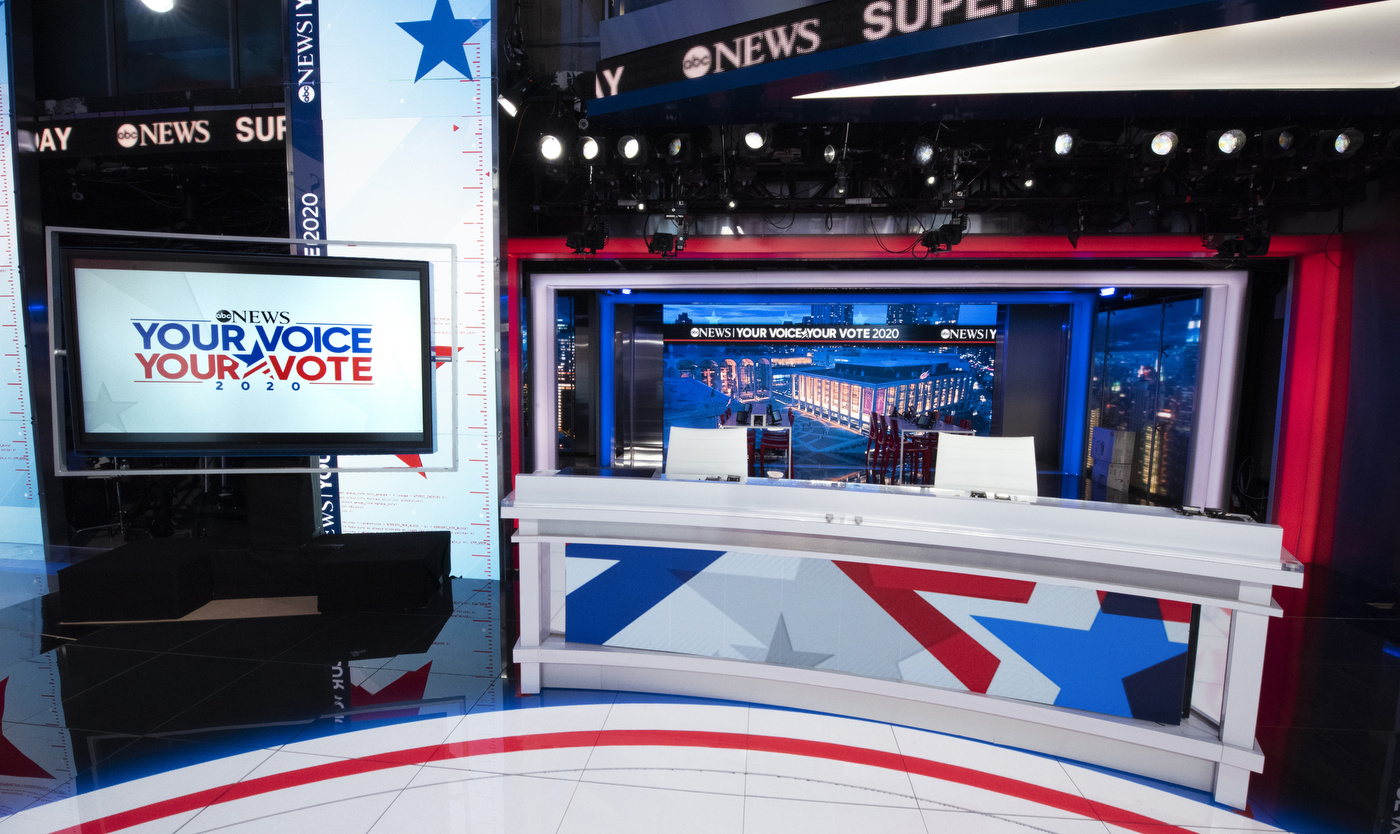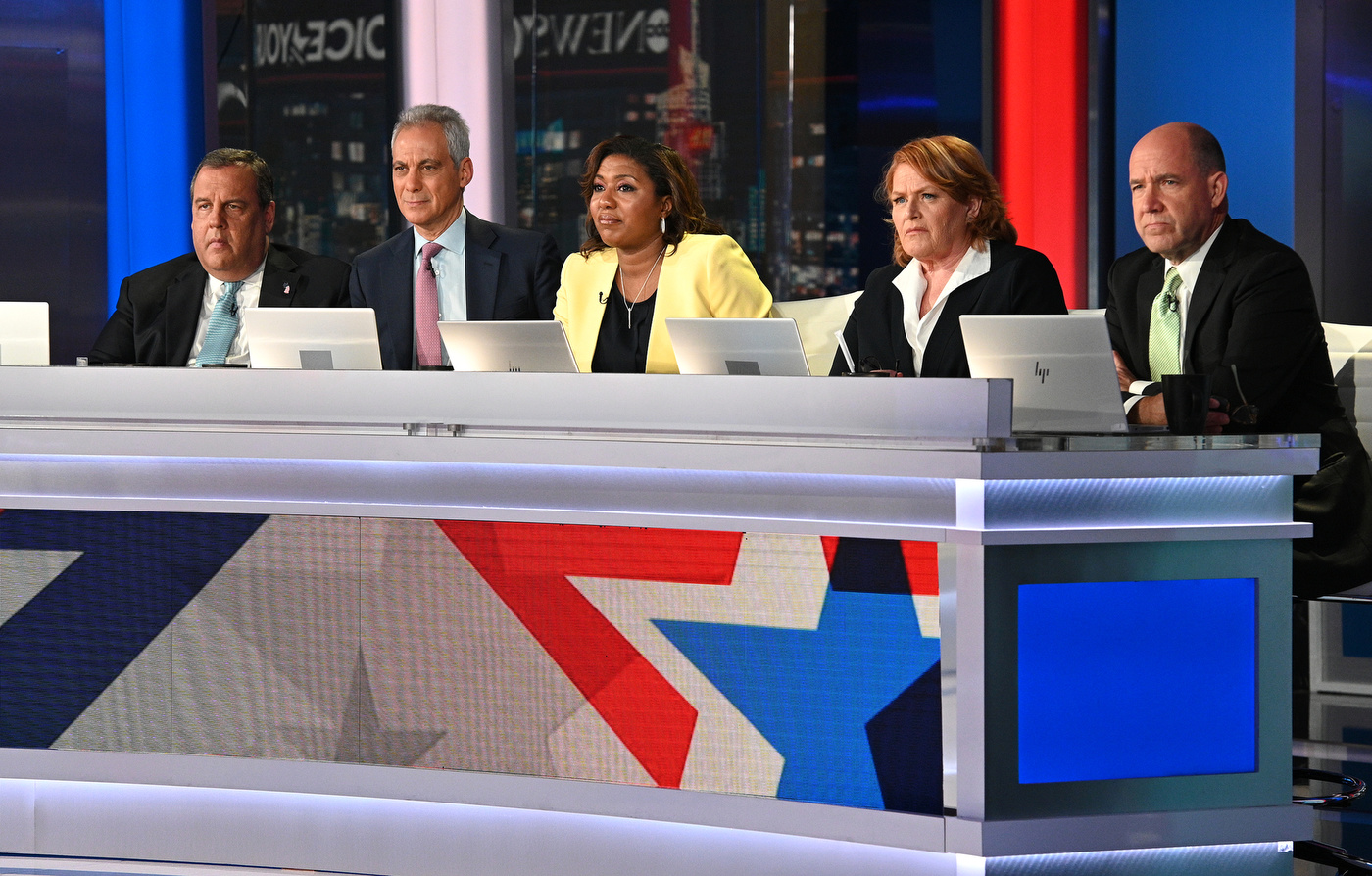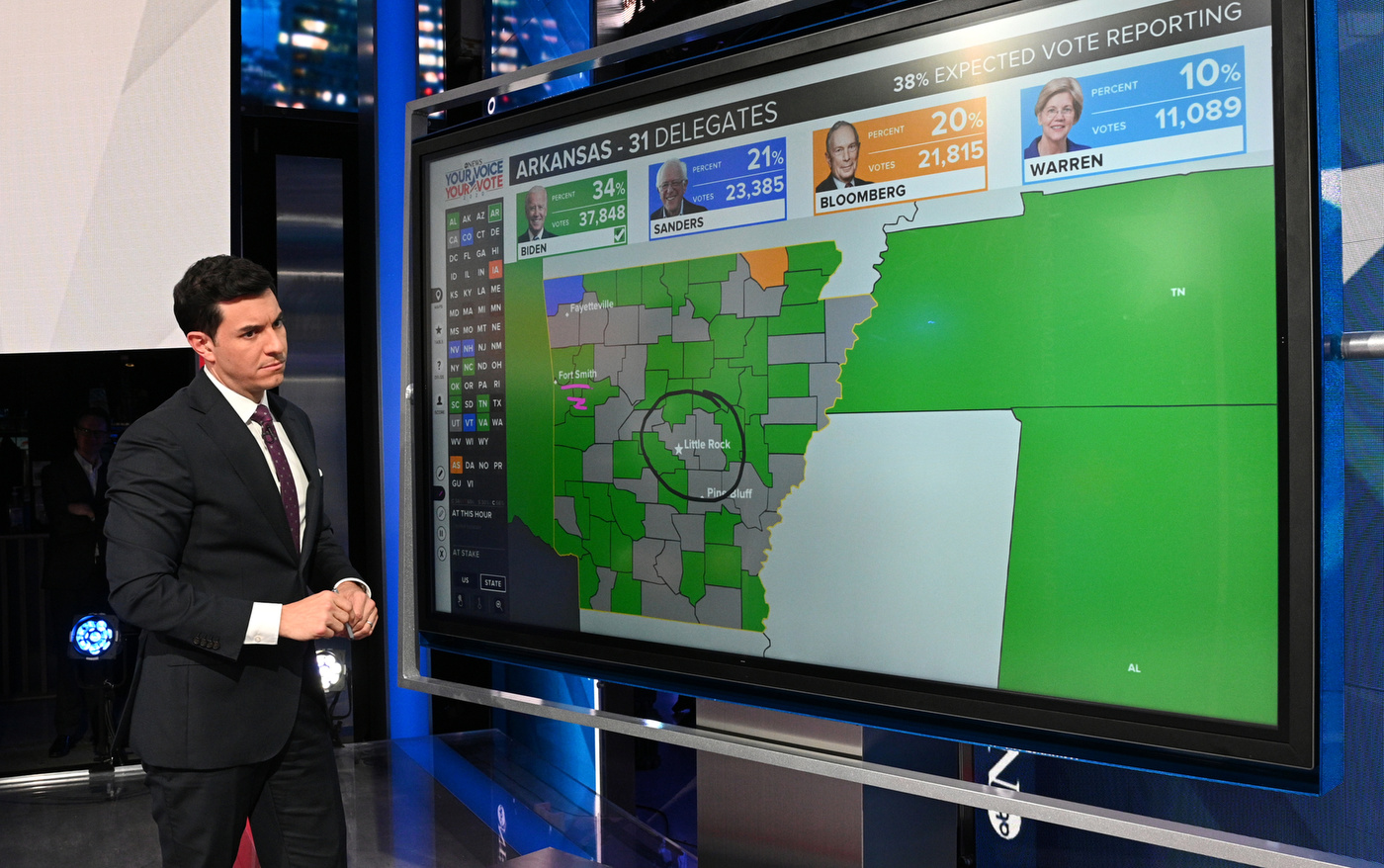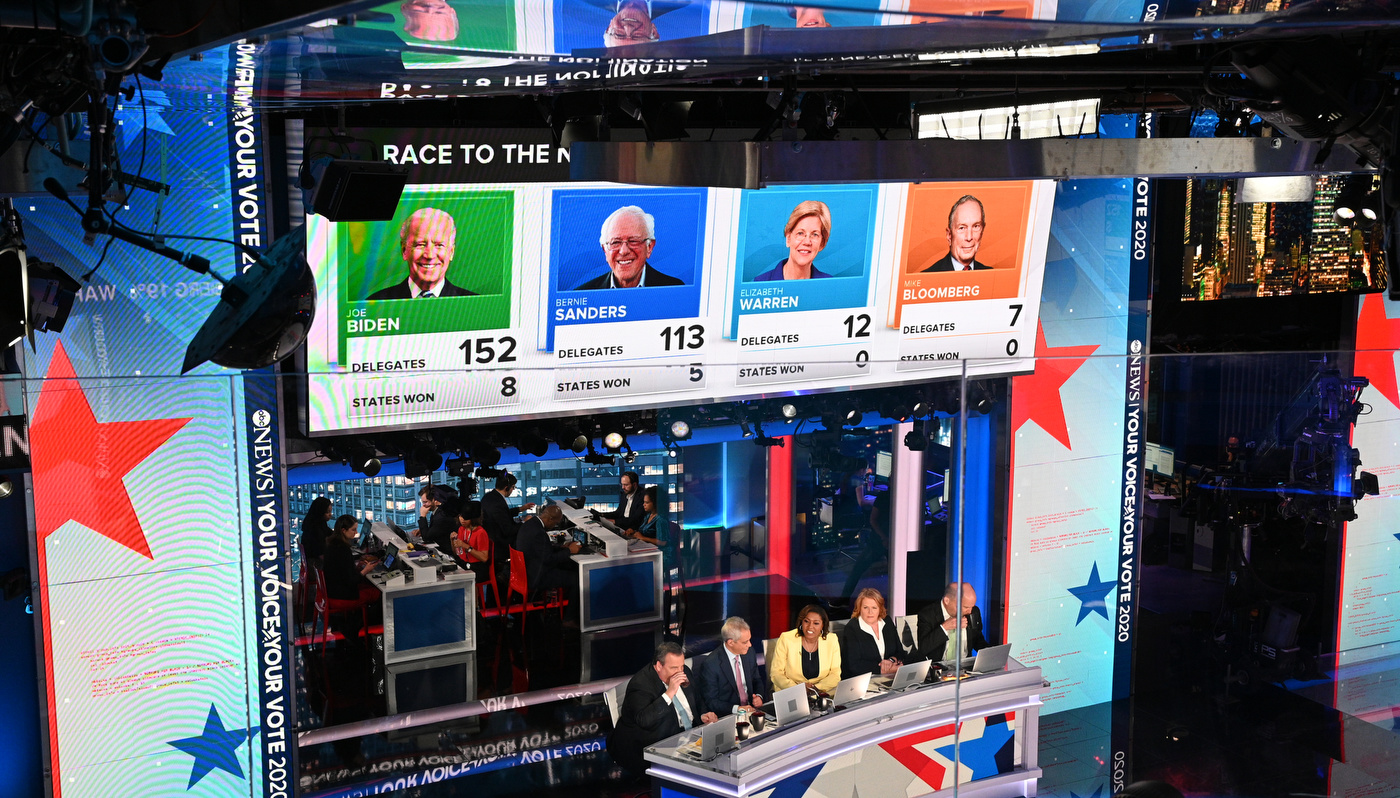 Set used by ABC News for its Super Tuesday coverage, March 3, 2020.
Using the newly renovated Studio TV3 at the ABC News headquarters in New York City, the design built upon the look used by ABC during the 2018 midterm elections. Studio TV3 is the primary home of "World News Tonight" along with various other early-morning and weekend news programming for the network.
Photos courtesy of Lorenzo Bevilaqua/ABC News.