Al Jazeera Arabic Studio 5 – Set 1
Location:

Doha, Qatar

Affiliation:

Cable Network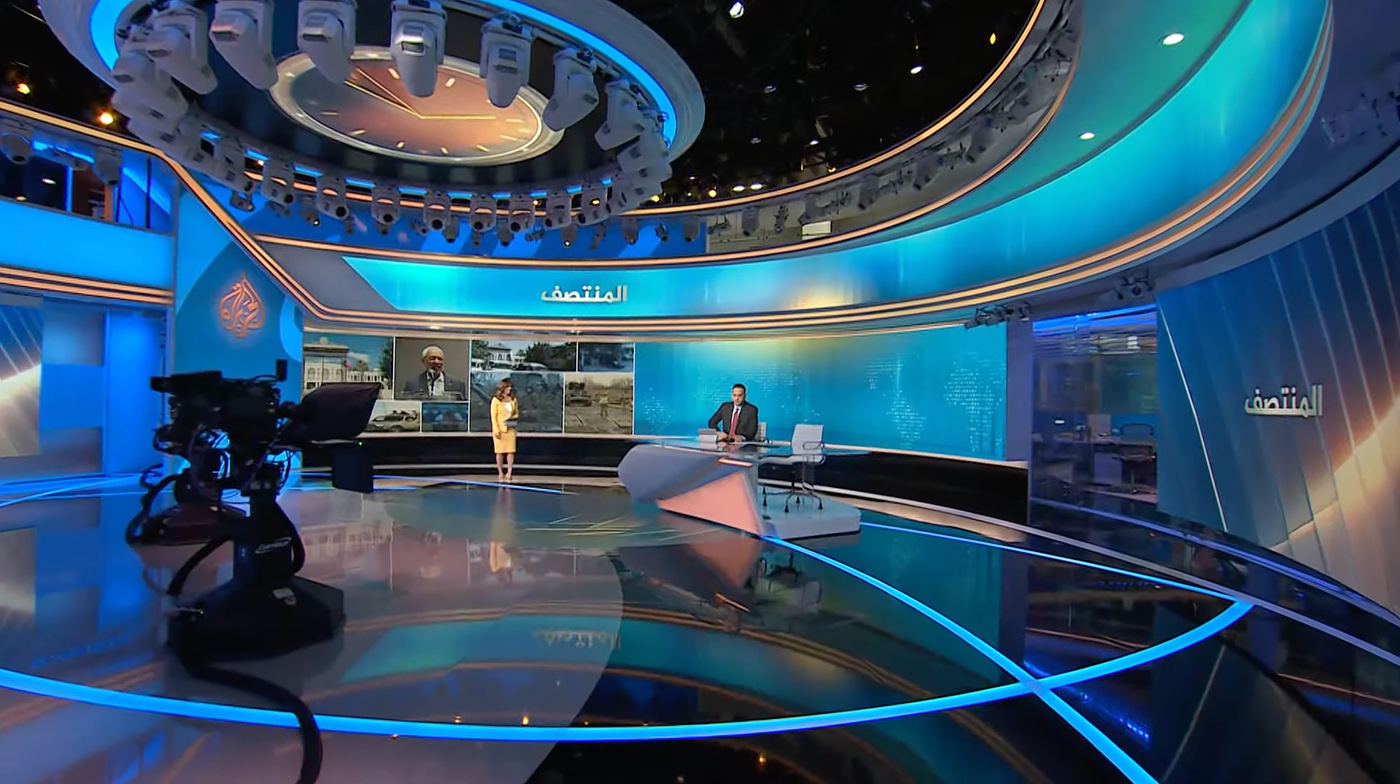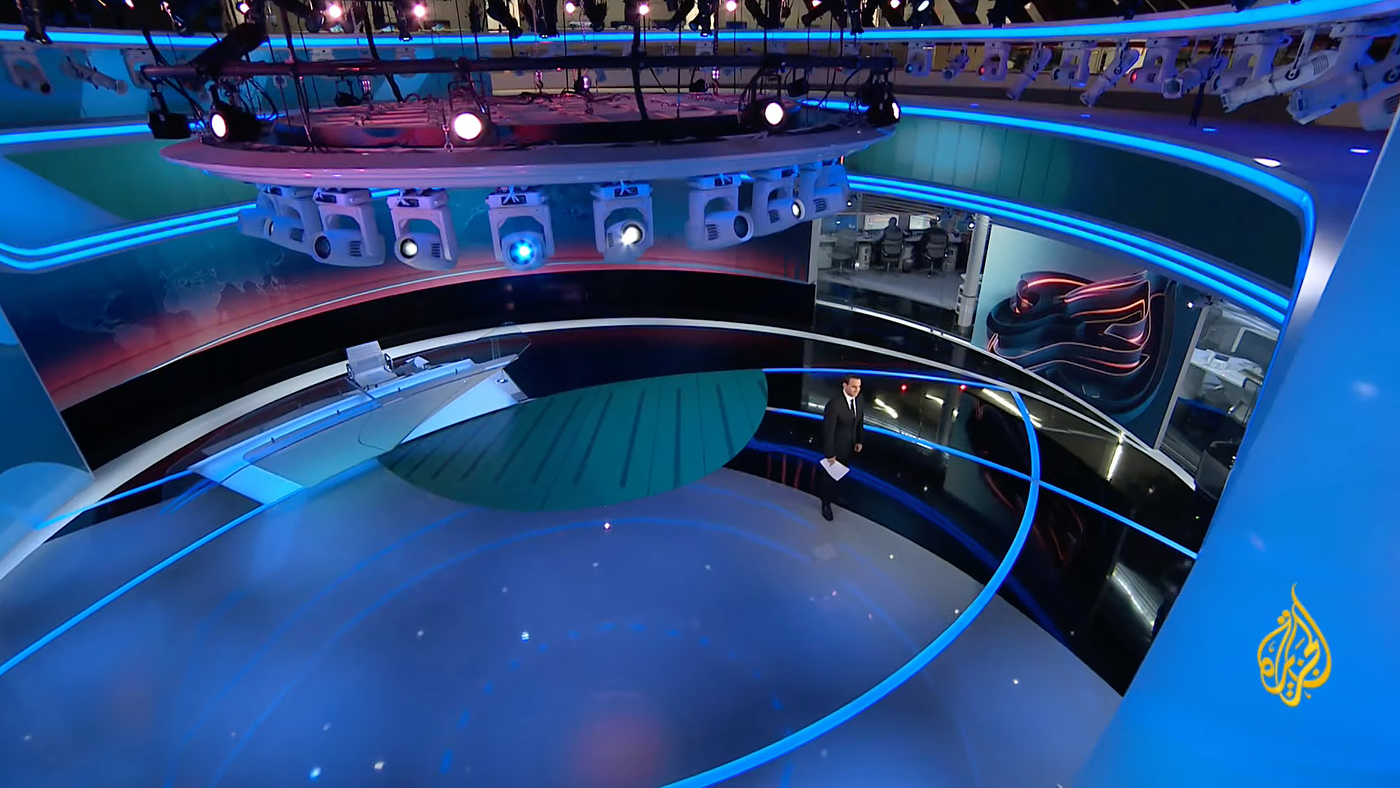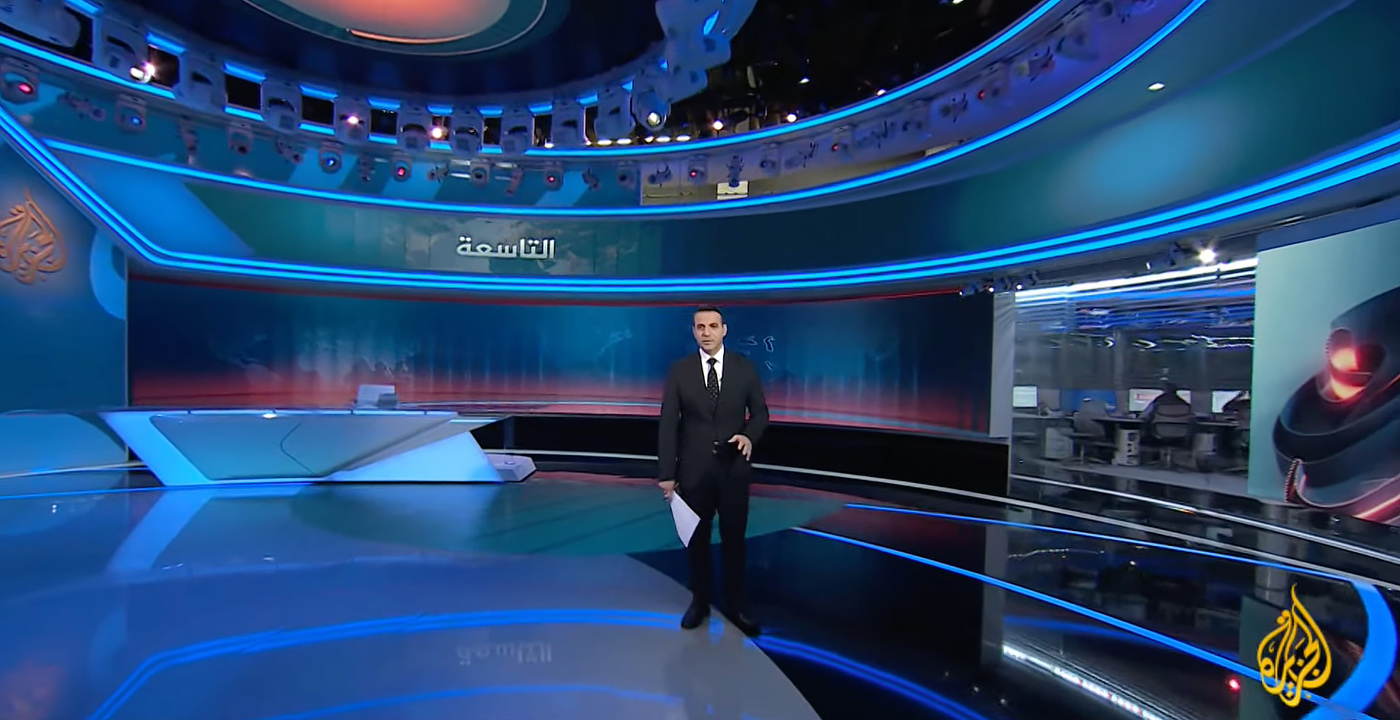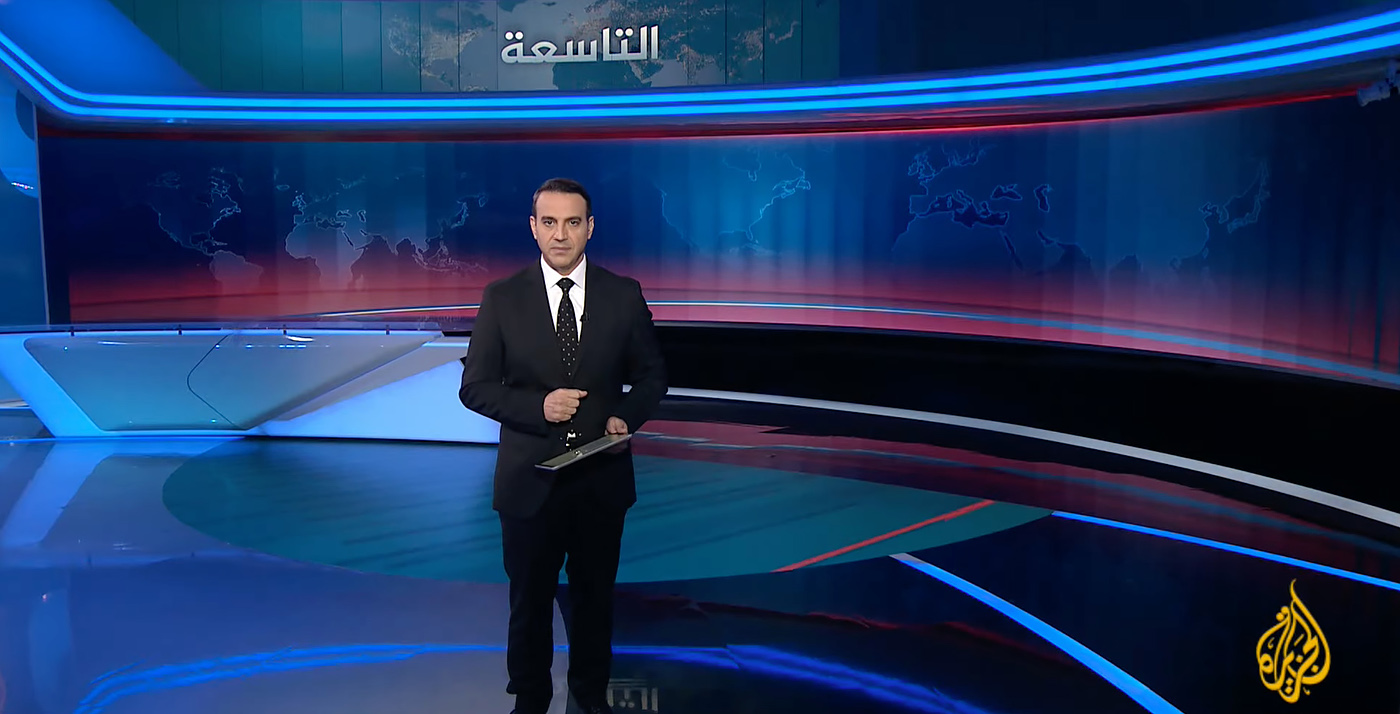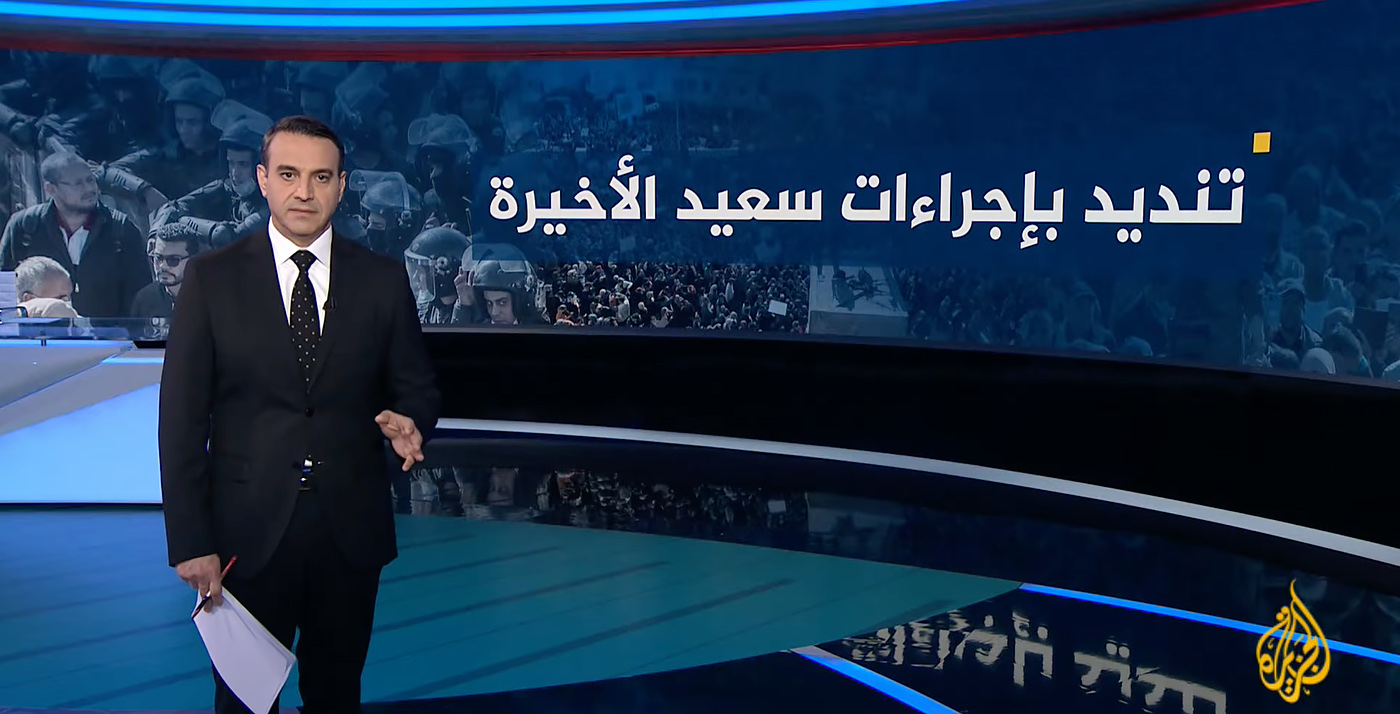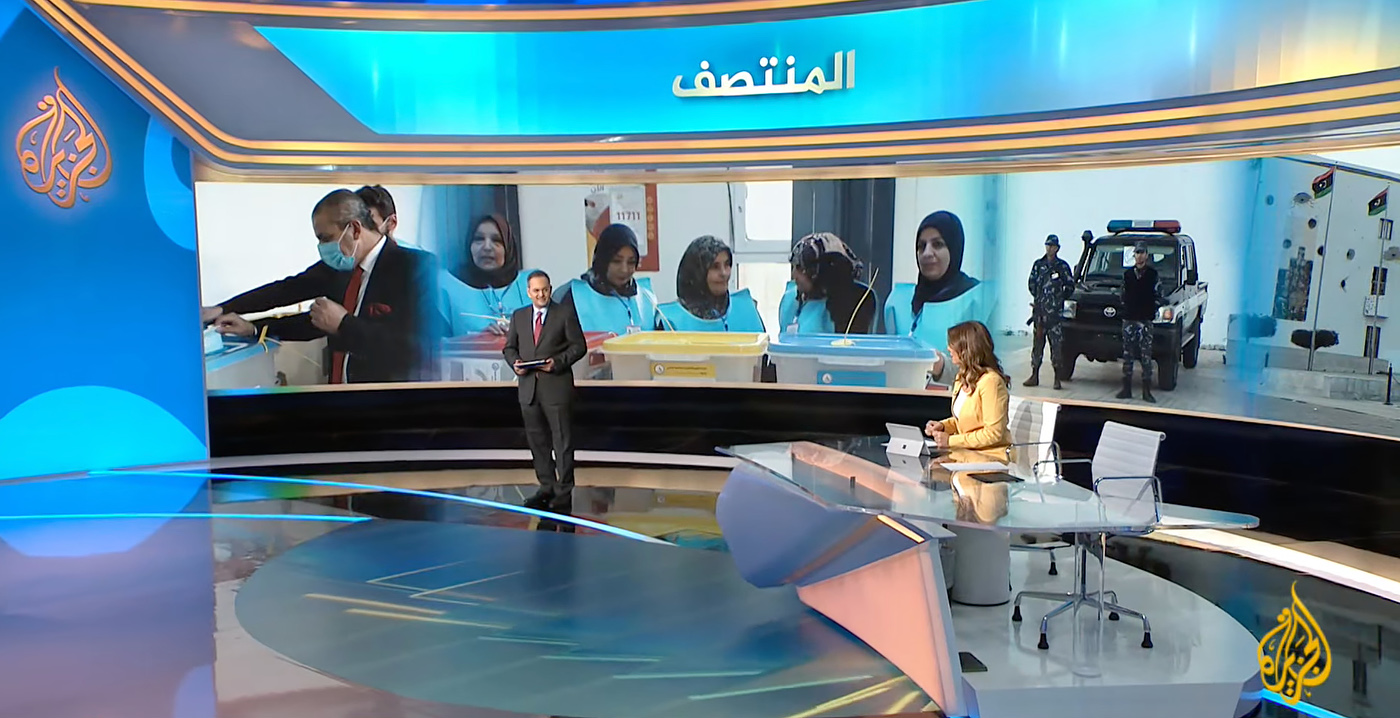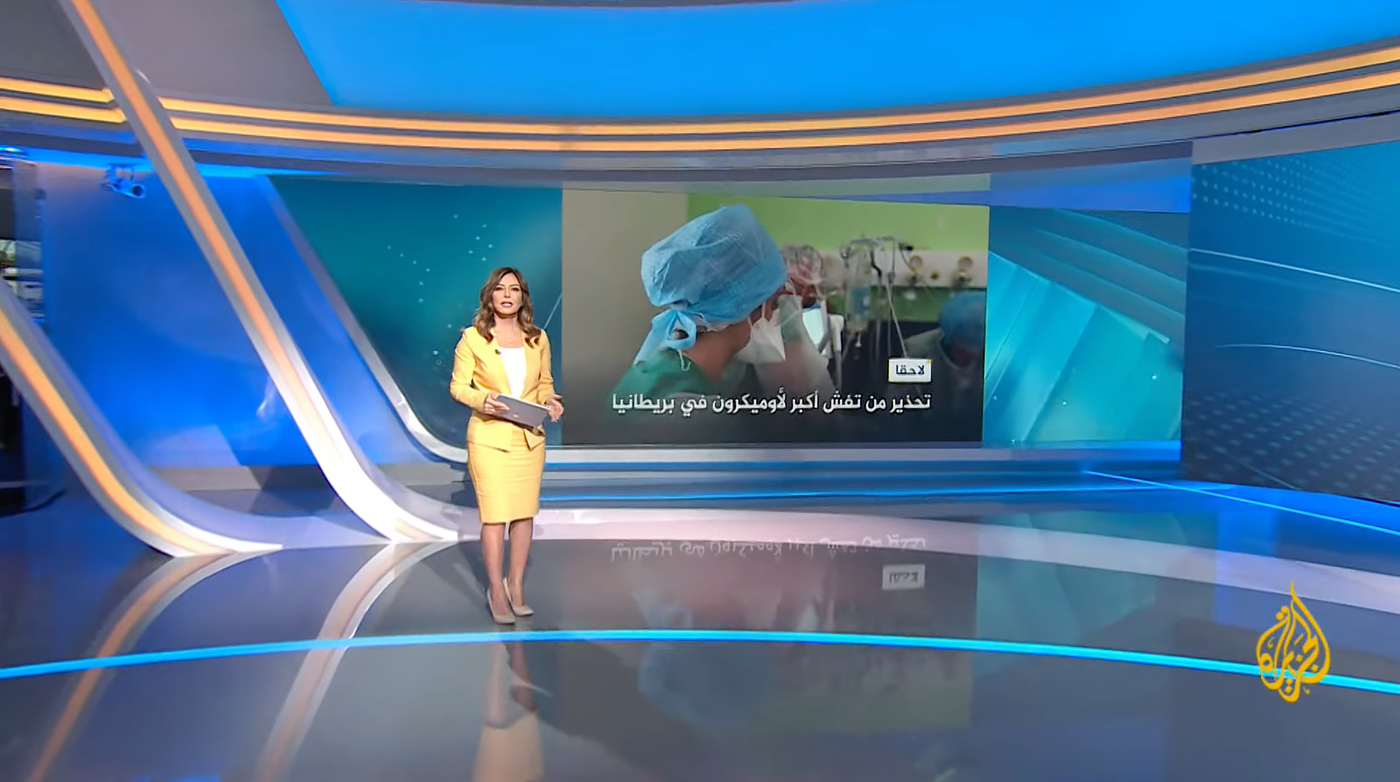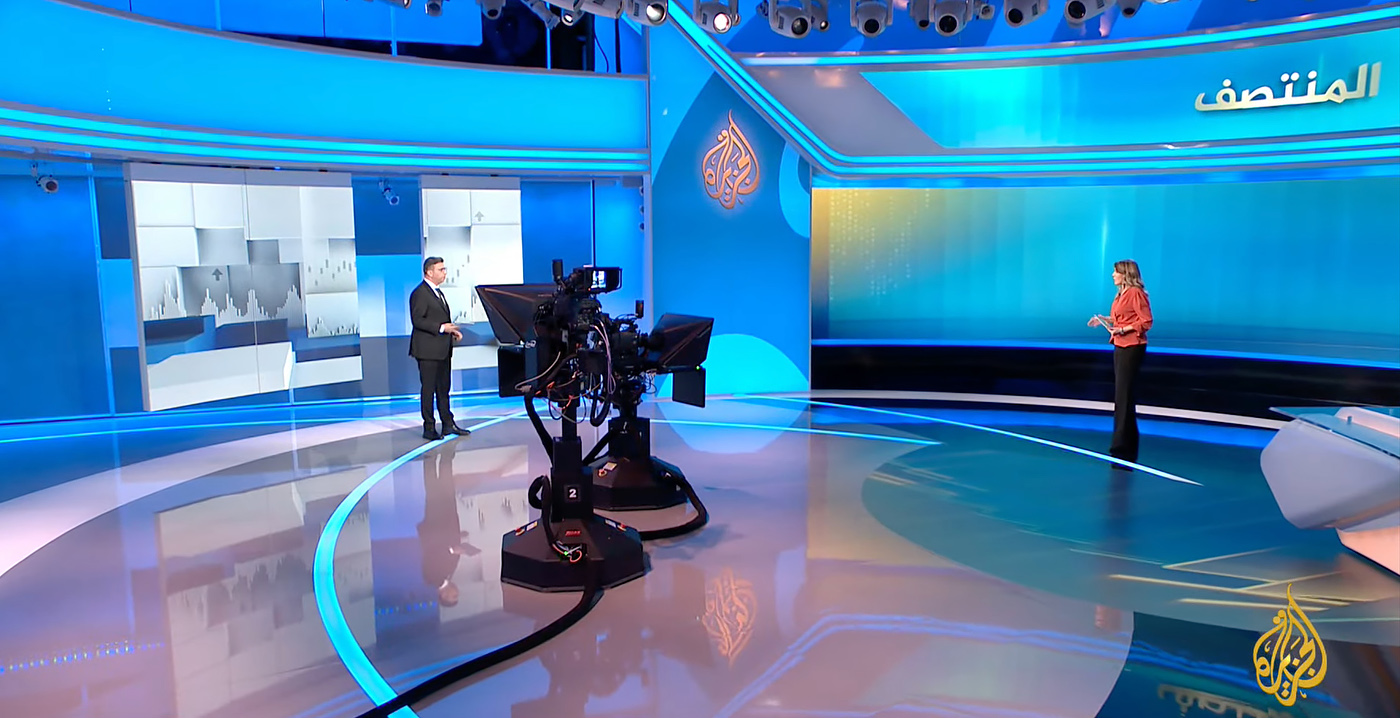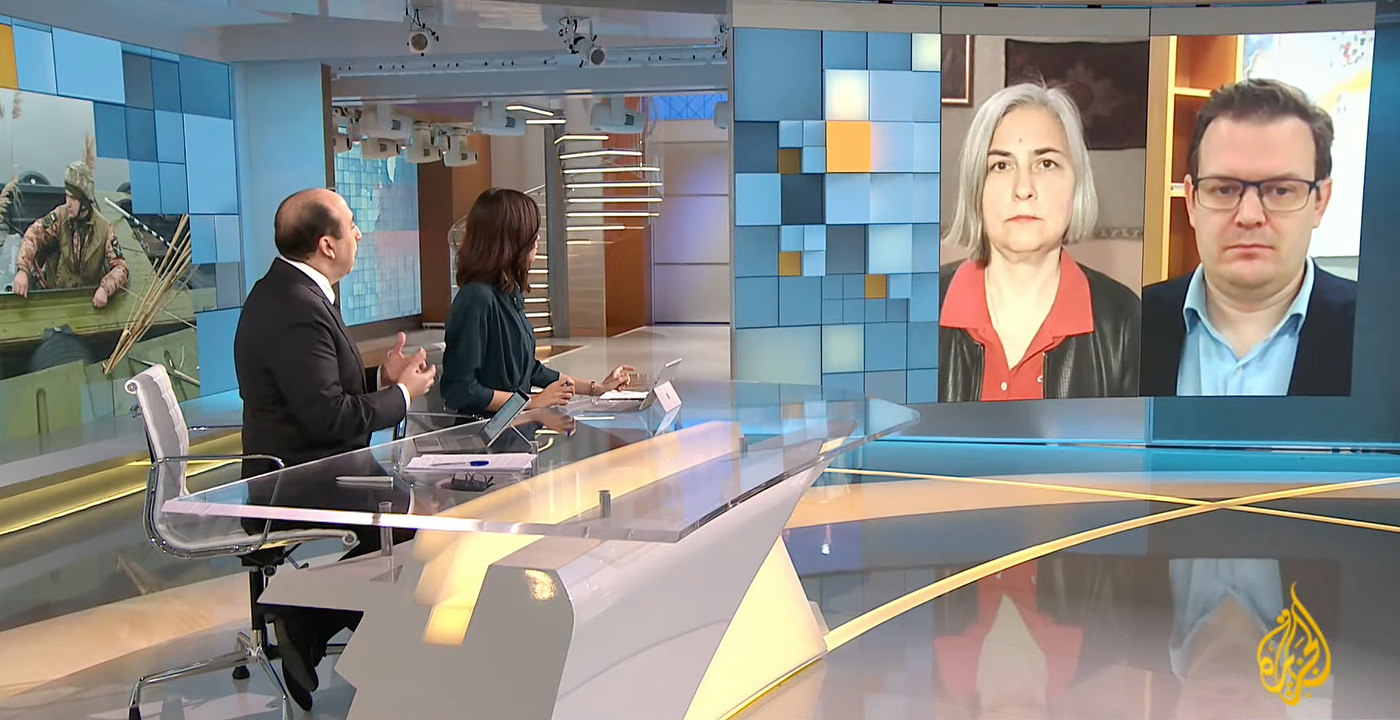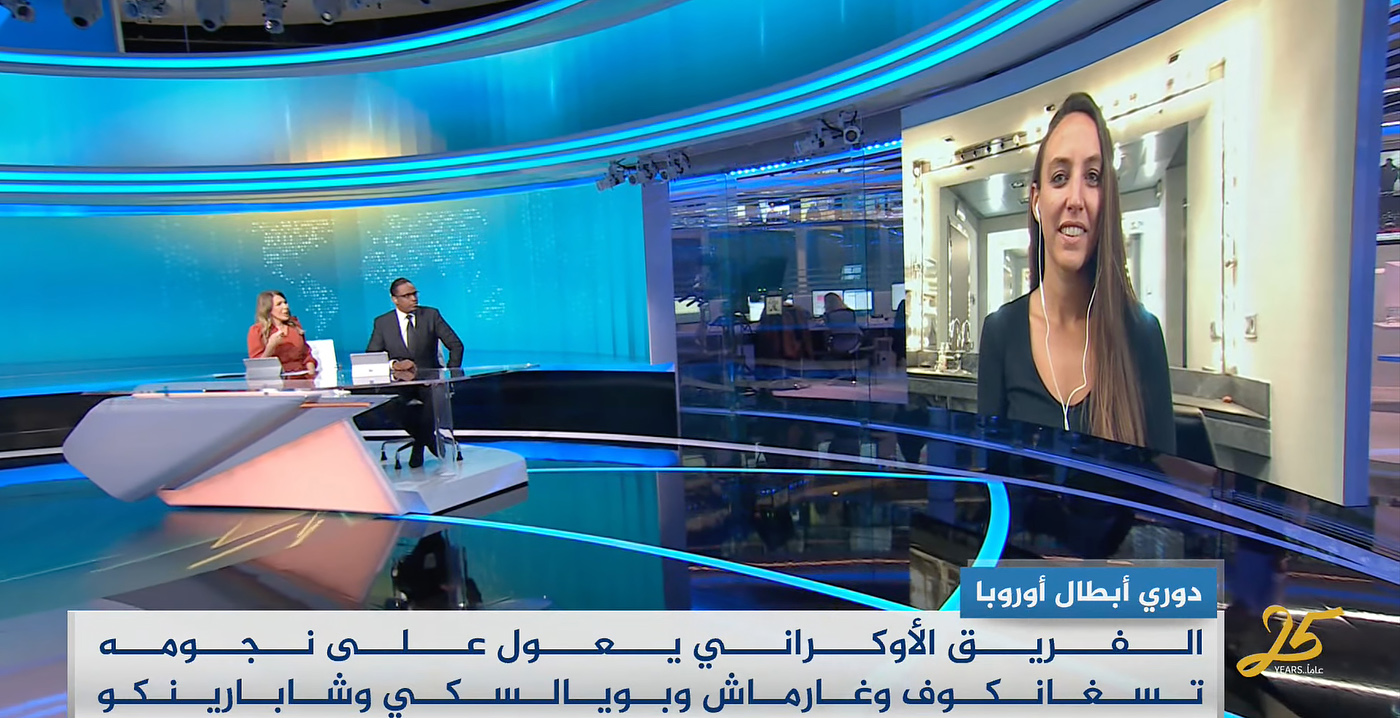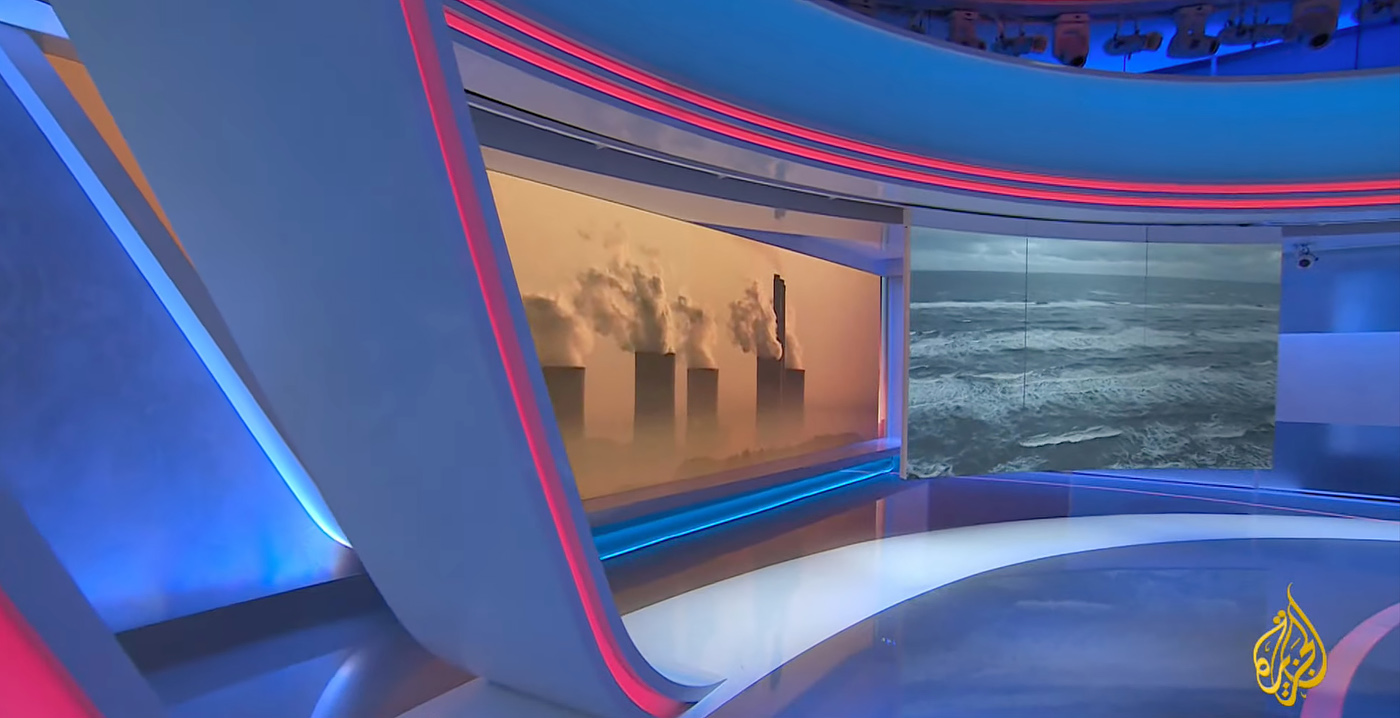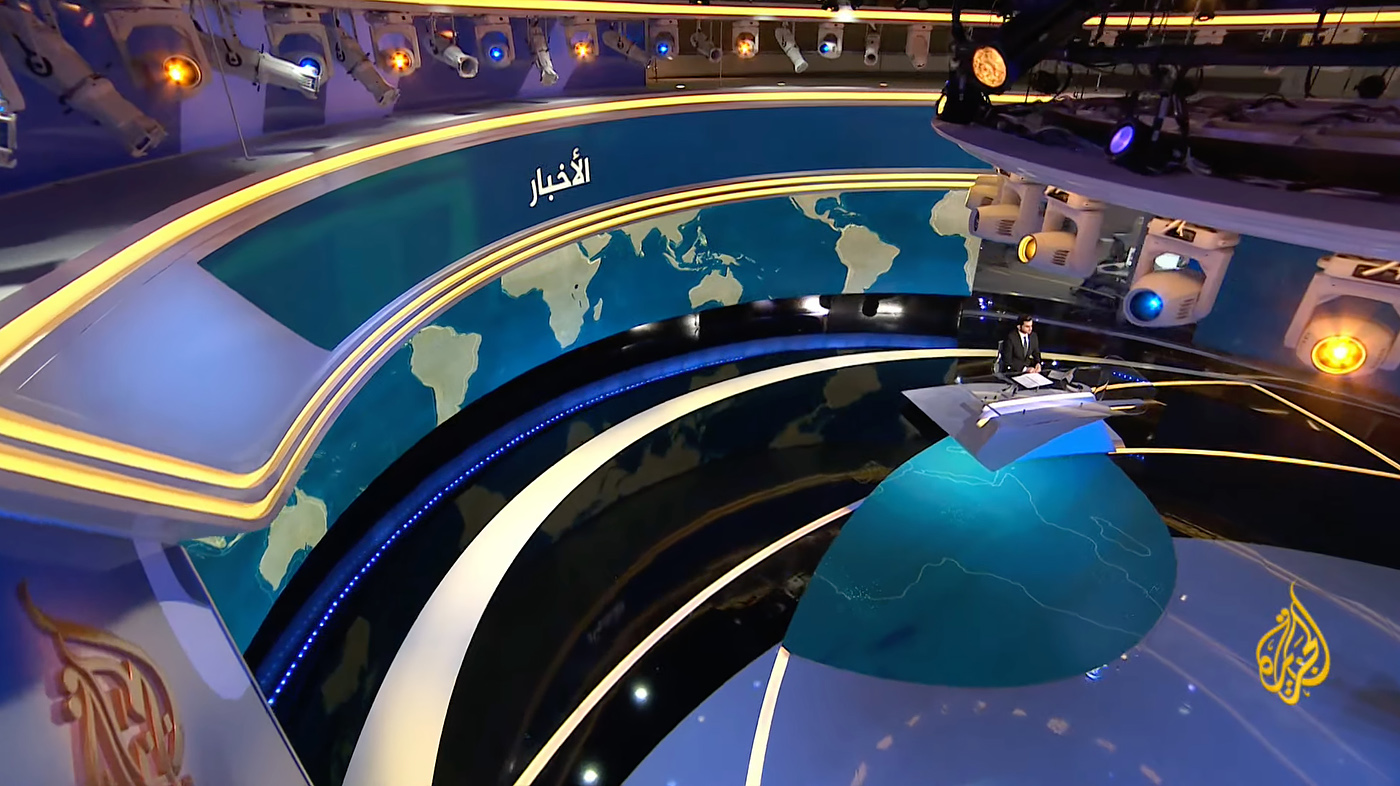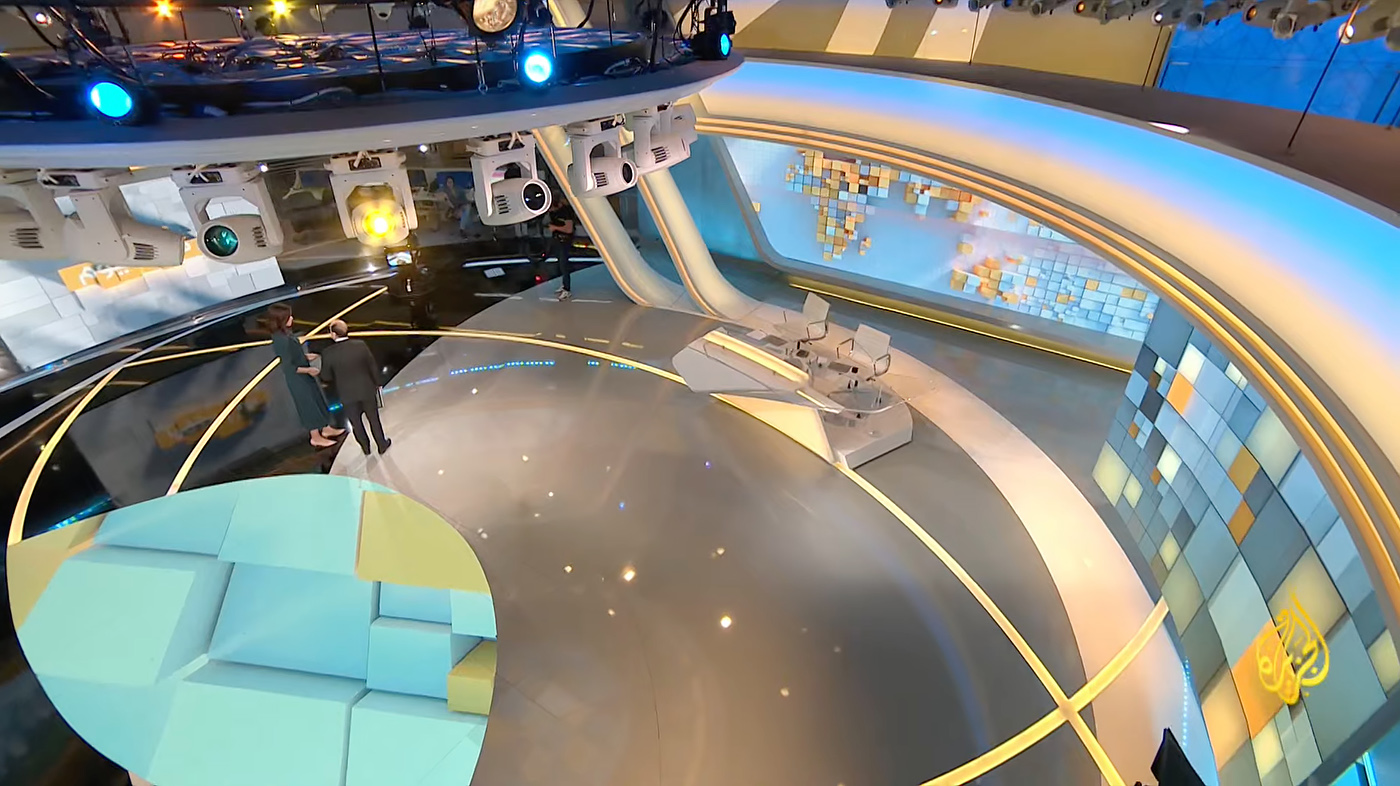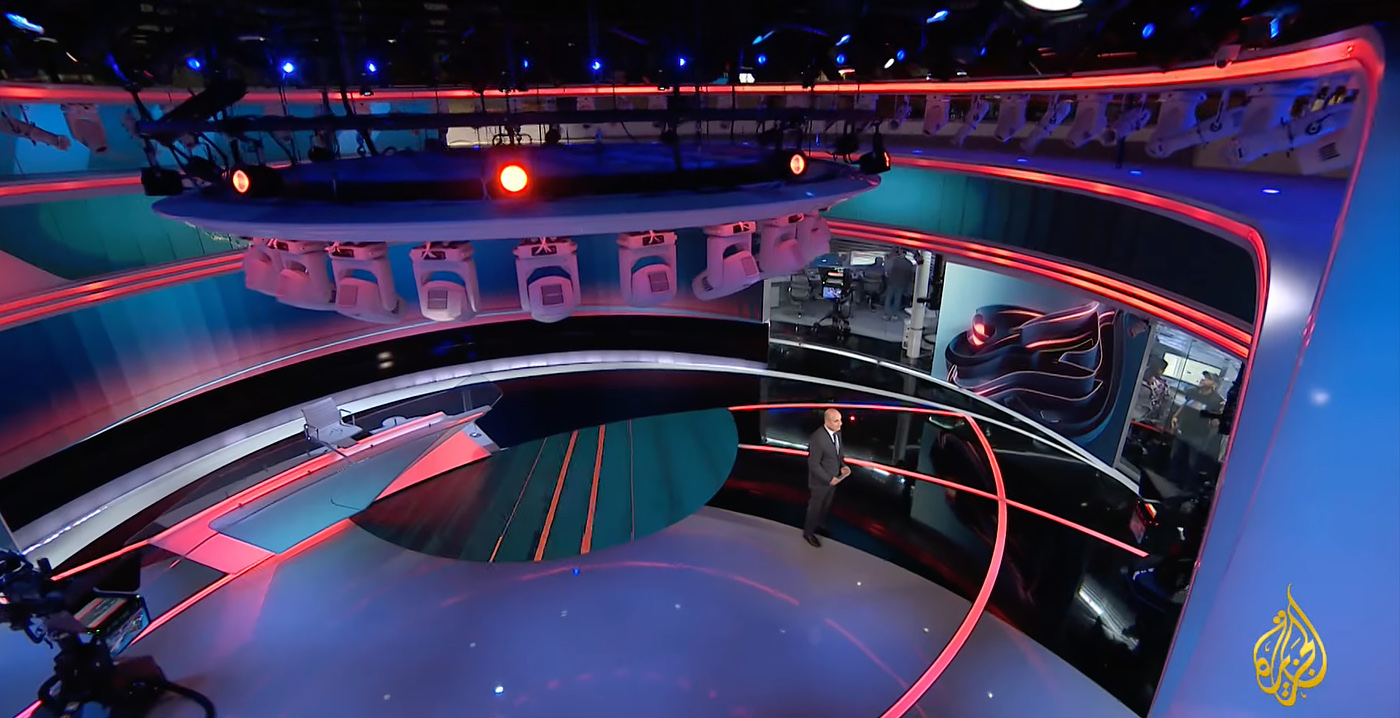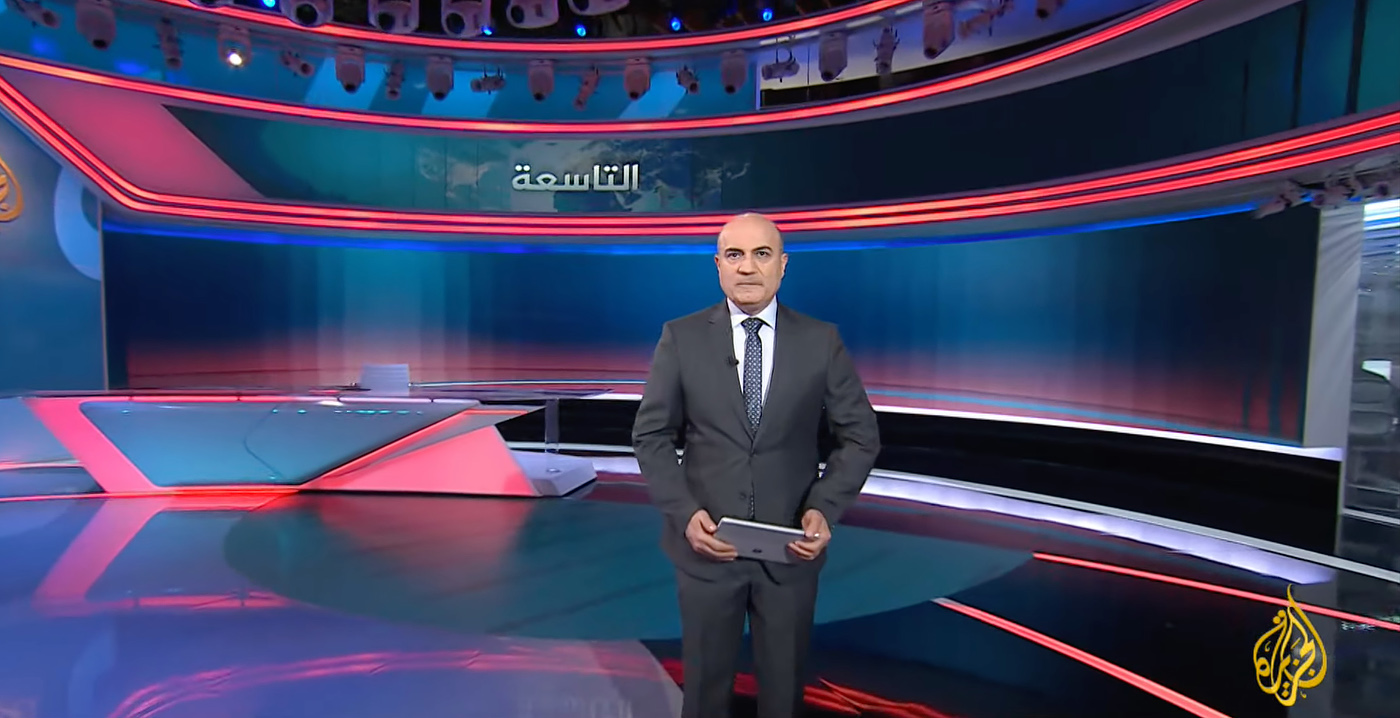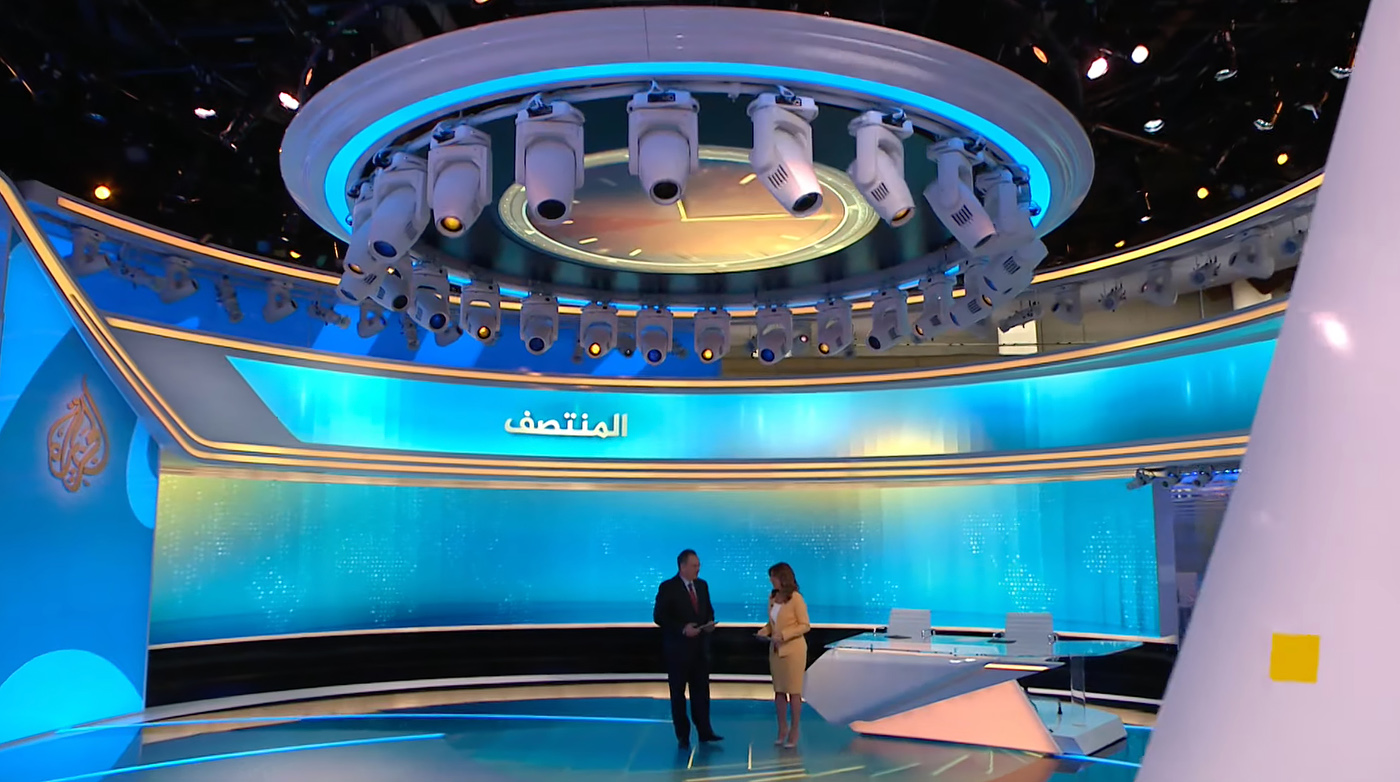 For its 25th anniversary in November 2021, Al Jazeera Media Network relaunched its Arabic language channel, overhauling nearly every part of its appearance.
Studio 5, which includes the main newsroom of Al Jazeera, was gutted and completely rebuilt with multiple spaces that can function independently of each other. Set 1 is the primary 24-hour news studio of the network and features two robotic tracking cameras overhead along with four tracking 0.9mm pixel pitch LED screens. The studio is connected to the network's redesigned newsroom hub.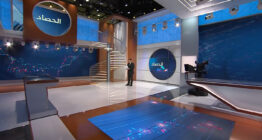 Set Design
Al Jazeera Arabic Studio 5 – Set 2
View a gallery of this project…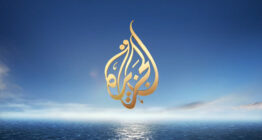 Motion Graphics
Al Jazeera Arabic
View a gallery of this project…
Additional stationery LED display technology is present throughout the space including in the ceiling and floor, allowing the studio to be completely reprogrammed with various graphics for each daypart.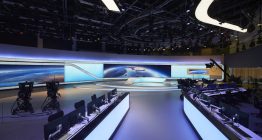 Set Design
Al Jazeera Studio 5 and Newsroom (2016-2021)
View a gallery of this project…